German cosmetics brand, Catrice, that hit Malaysia shore since early this year has introduced its Autumn/Winter 2015 Assortment, dedicated for the latest make-up highlights of the second half of 2015, which is inspired by the fashion trends of Autumn/Winter 2015 showcasing on the runway of the international fashion shows.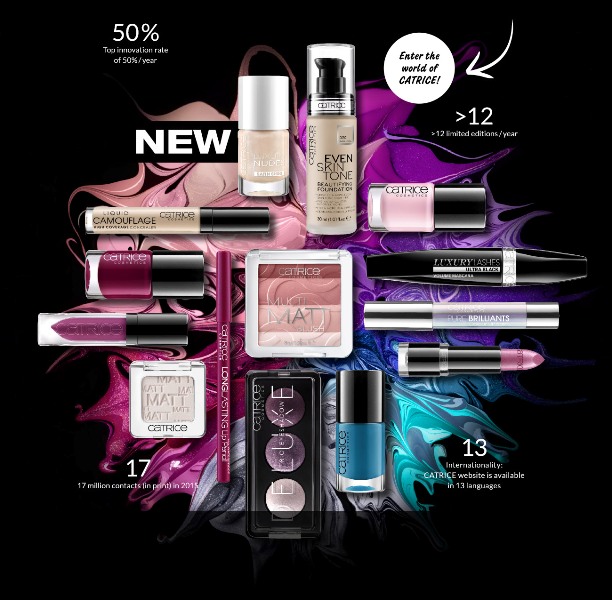 The Latest Make-up Highlights:
1. Eyes – Chocolate is the New Black
Soft and subtle shades are on the rise to fame. The new smokey eyes are created with warm brown and dark nude tones this season. Try the new Absolute Chocolate Nudes Eyeshadow Palette by CATRICE to get the long-lasting textures with matt and pearly effects .

Defined eyebrows have been made to look wilder and undone this season, the overall eye make-up takes a step backwards in favour of colourful and emphasised lips. Individual highlights can be created with bronze eyeliners, the new Kohl Kajal, and eyeshadows.


2. Lips – Fashion Statement
Dark, extroverted and sensual – the new lipstick colours of this season include intensive deep-plum, berry, merlot and aubergine, with various effects ranging from glossy to semi-matt. The new Shine Appeal Fluid Lipsticks with an intensive colour-dispersion are perfect choice of this season.

3. Complexion – Clean and defined
A flawless and radiant complexion is an indispensable basis for all make-up styles. CATRICE Cosmetic's new contouring products ensures complexion structure, added depth and set targeted highlights.
4. Nail Polishes – Black-à-Porter
Dark nail polishes hit the mark for the colder half of the year. Besides black and darker shades, intensive coffee nuances are setting fresh standards. Eye-catching effect polishes give way to geometric and minimalistic lines. The focus is majorly on classic manicures in statement colours as well as numerous natural nude shades like the Luxury Nudes.

CATRICE Cosmetics are now available at selected local Guardian stores.