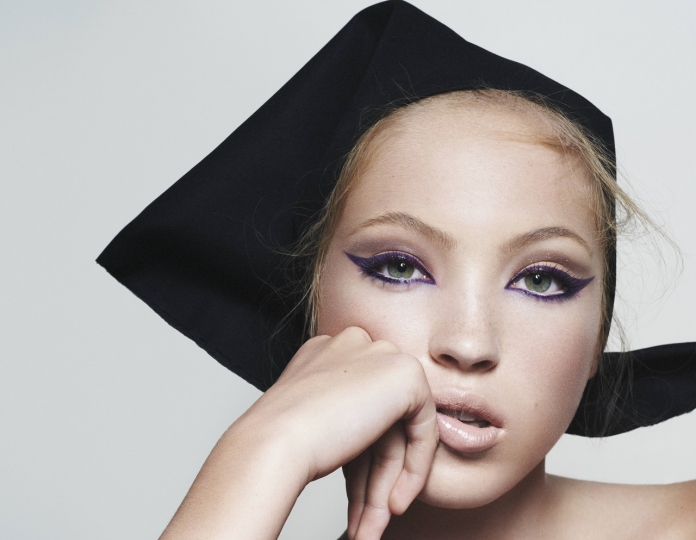 Good genes from a supermodel such as Kate Moss definitely graced her daughter, Lila Moss because Marc Jacobs (who happens to be close friends with the Kate herself) has chosen Lila to be the new face of his Marc Jacobs Beauty Spring 2019 campaign!
Lila was handpicked by Marc himself for her strong character, demeanor and great beauty. She'll be joining the ranks of iconic women like Jessica Lange, Edie Campbell, Winona Ryder, Aya Jones, Kaia Gerber and Adwoa Aboah who have starred in previous Marc Jacobs Beauty's campaigns.
This is the first official image of the Spring 2019 campaign featuring Lila, shot by David Sims with creative direction by Katie Grand, makeup by Diane Kendal, hair by Guido Palau and nails by Jin Soon Choi.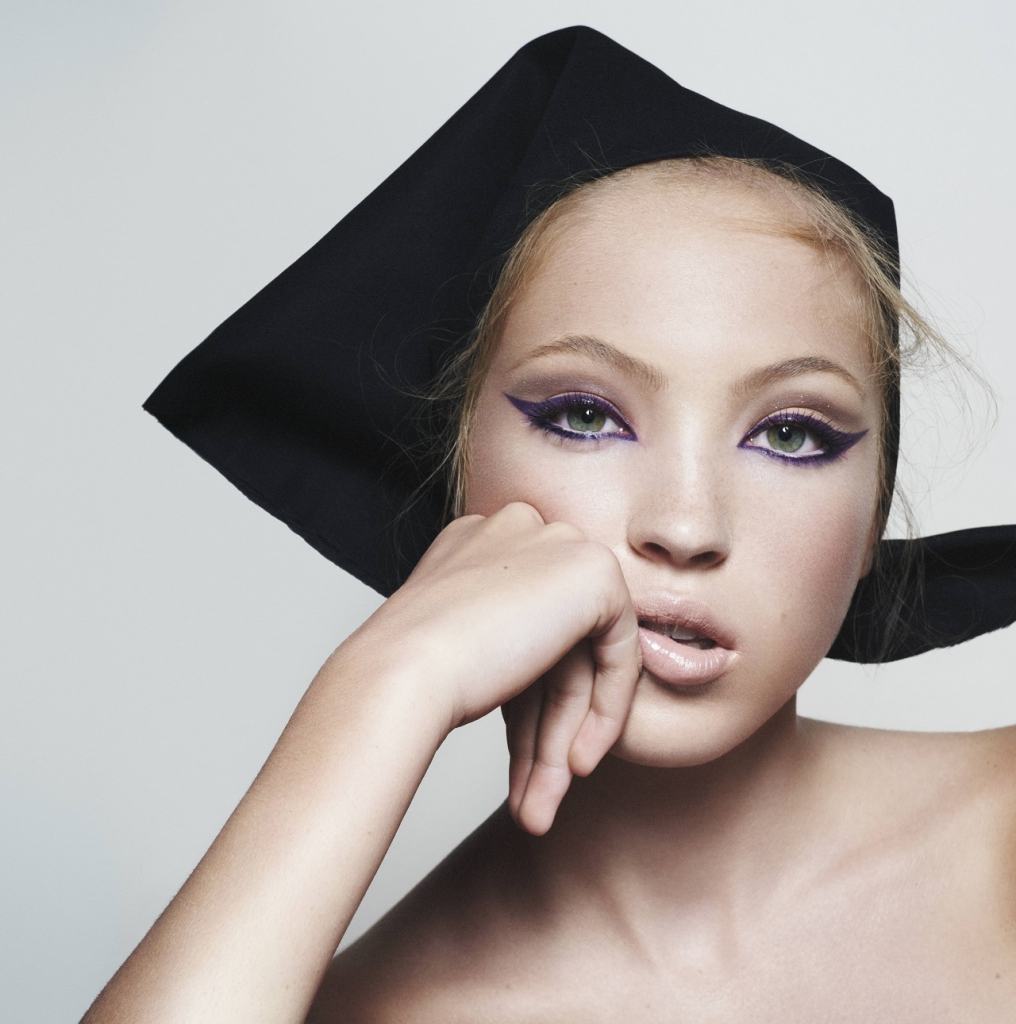 In this lead campaign image, Lila is wearing the Fineliner Ultra-Skinny Gel Eye Crayon in (Grape)vine; one of five brand new, limited-edition colours debuting for Spring 2019.
"When Lila came to NYC to work with us in July to be the face of our latest beauty campaign, it felt a bit like an intersection of my personal and professional life coming full circle as we gathered in the studio with David Sims, Katie Grand, Guido Palau, Diane Kendal and Kate Moss.
It is with great pride and a full heart that I share this first image from our shoot with the incredible Lila Grace in her first ever beauty campaign for Marc Jacobs Beauty. Lila's beauty, composure, patience and kindness made this project even more special than I could have imagined. With each look we photographed, she got into each character effortlessly and gracefully." – Marc Jacobs
Here's a sneak peek on the campaign and products that'll be coming out for Marc Jacobs Beauty's Spring 2019 campaign.
The Marc Jacobs Beauty Spring 2019 Beauty Collection is coming to Sephora from February 2019 onwards but before that, you can check out the Marc Jacobs Beauty's limited-edition Holiday 2018 collection that will be available on 11 October 2018 at sephora.my and from 8 November 2018 in Sephora stores.
Follow Marc Jacobs Beauty on Instagram for the latest updates.
Read also: #NewIn Marc Jacob Beauty Holiday 2018 Collection for A Shimmering Festive Season