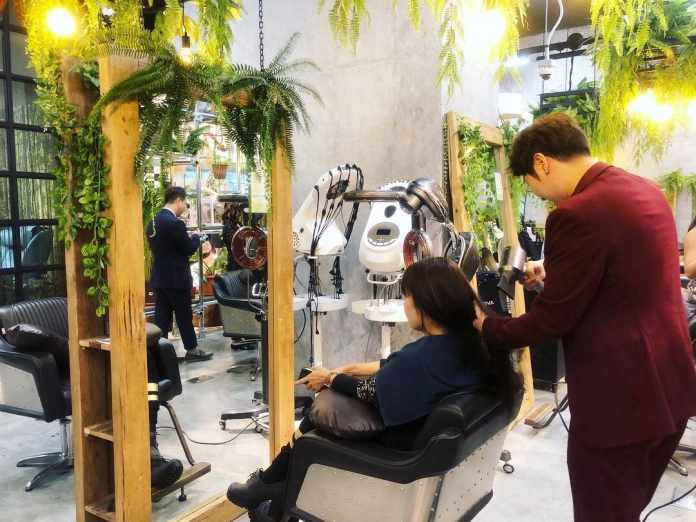 South Korea's top hair salon brand, LeeKaJa Beauty Salon officially launched its first flagship salon in Malaysia at Robinsons, Shoppes at Four Seasons Place last month and since its soft opening on 15 June 2018, it has garnered a lot of fans and attention thanks to its nature-filled aesthetic.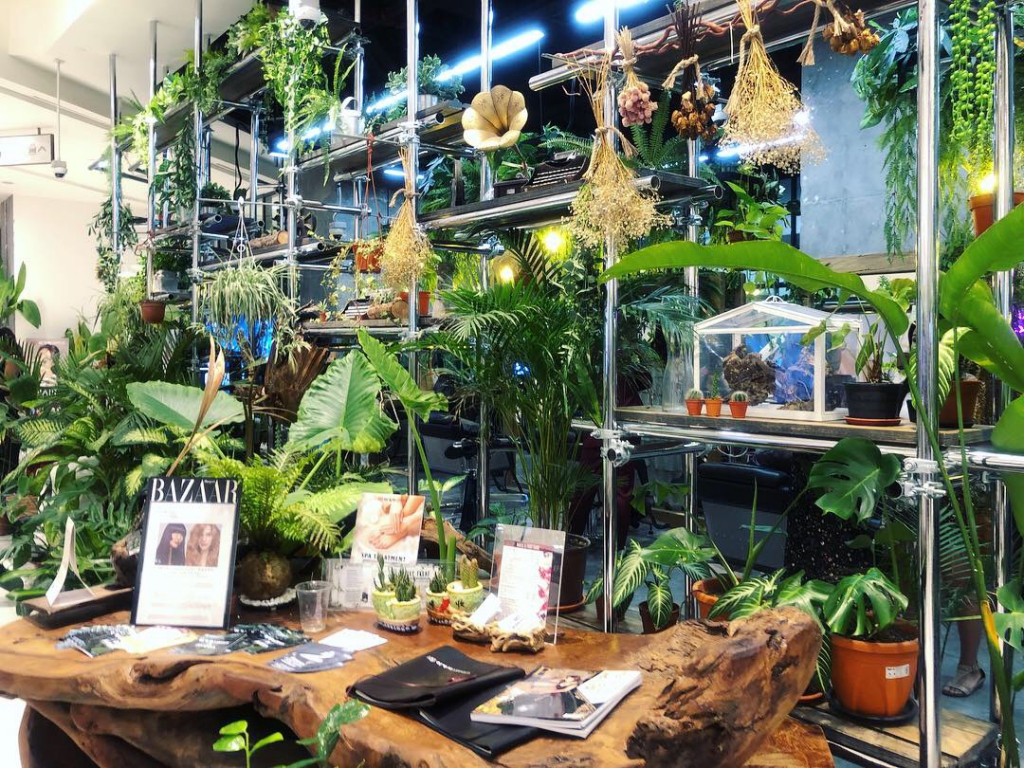 It's hard to miss all the greenery among the glossy counters. The flagship salon wants to encourage more inclusion and collaborative culture with its customers with it earthy neutral tones and decor which also gives a stress-free feeling to whoever that steps into the beauty salon.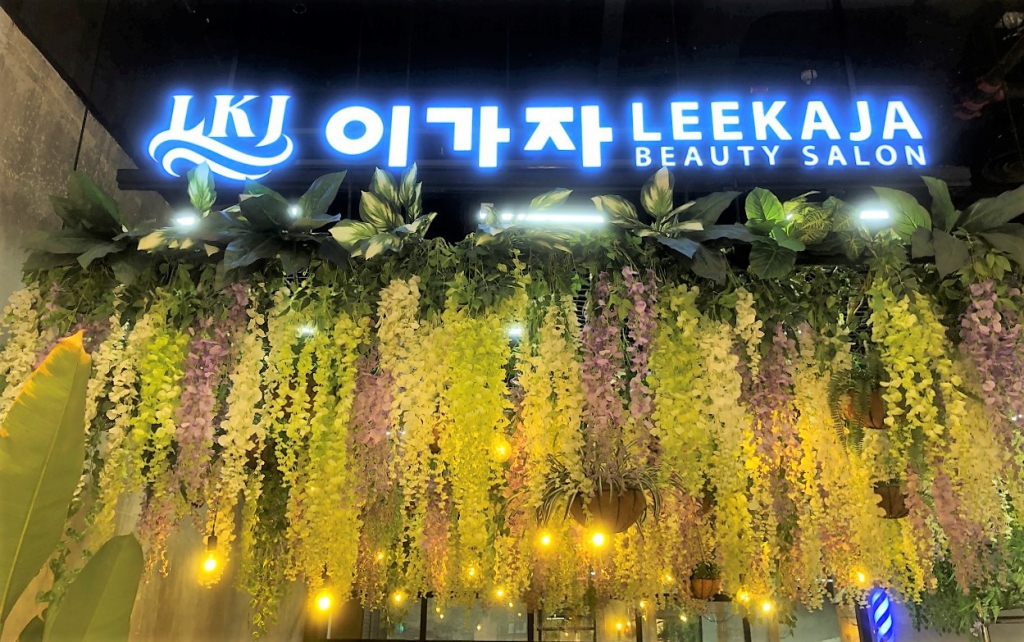 So many Insta-worthy spots in this beauty salon and you would think that's it? No sirree! Other than the hairstyling treatments and services, there's a cafe where they have a professional in-house barista to serve you freshly brewed coffee, tea, cold-pressed juices, other drinks and cakes too!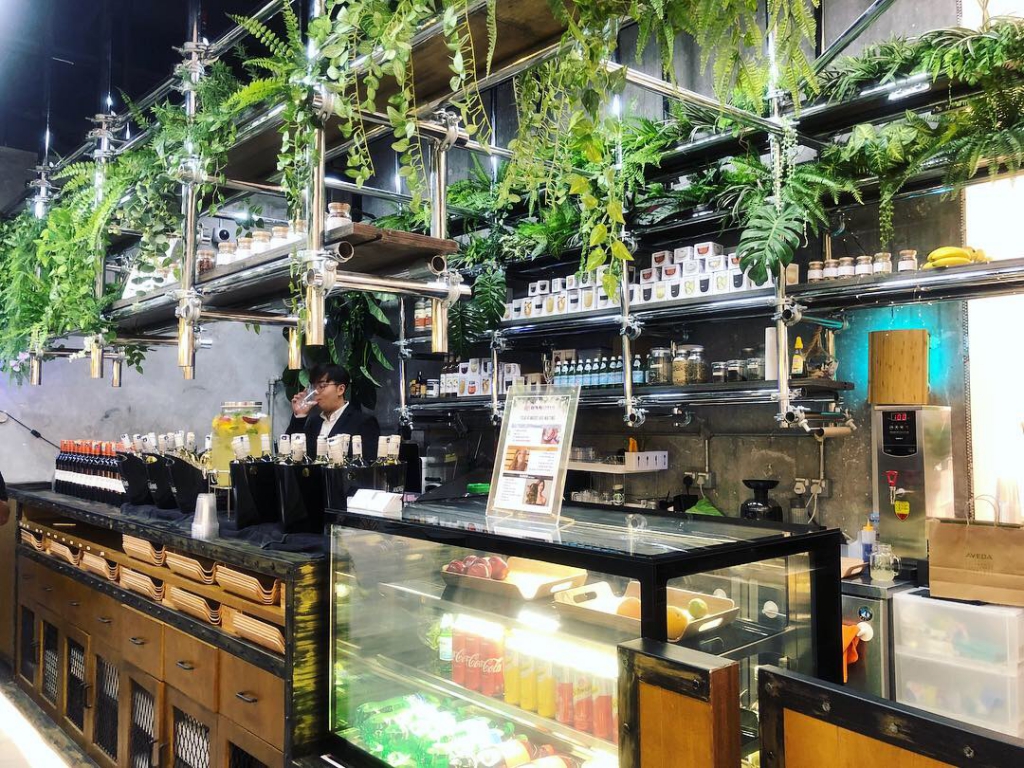 If you love Korean flower tea, you can even get them here! But the cafe's not the only thing the salon has.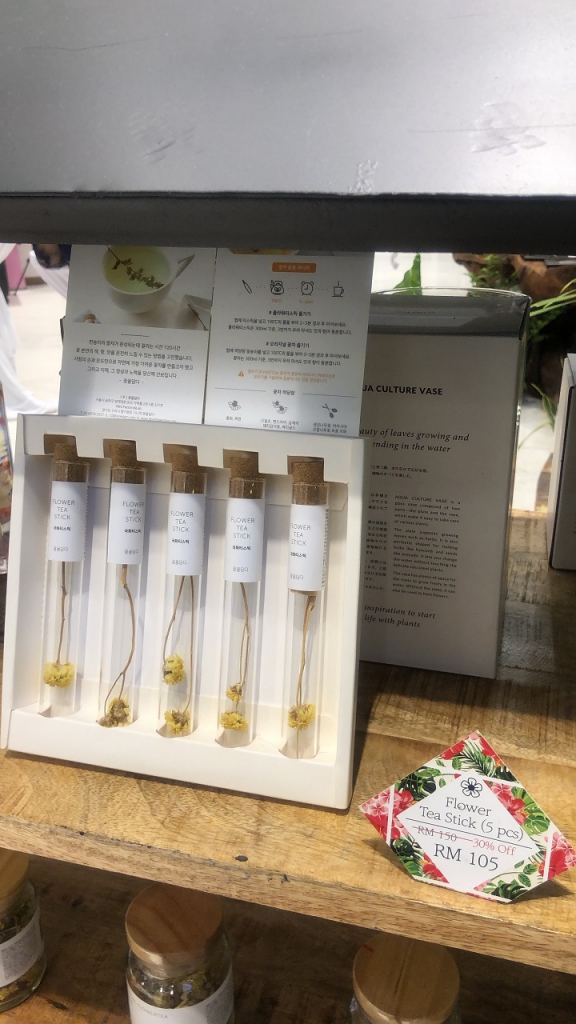 If you're not getting any beauty services, there's a quaint seating area for you to chill at while waiting for someone or to just get away from the bustling crowd.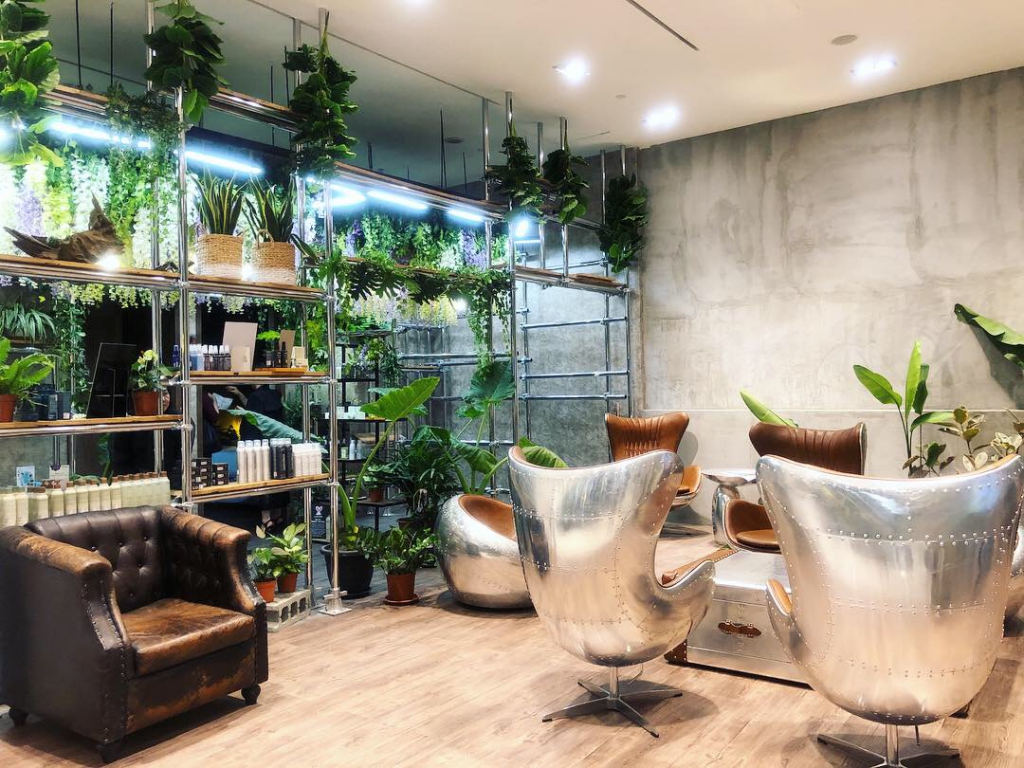 LeeKaJa Beauty Salon also has a barber area for the gents who want to get their usual barber cuts and shaving services. We love how the vintage designed chairs clash with the earthy, industrial feel of the beauty salon!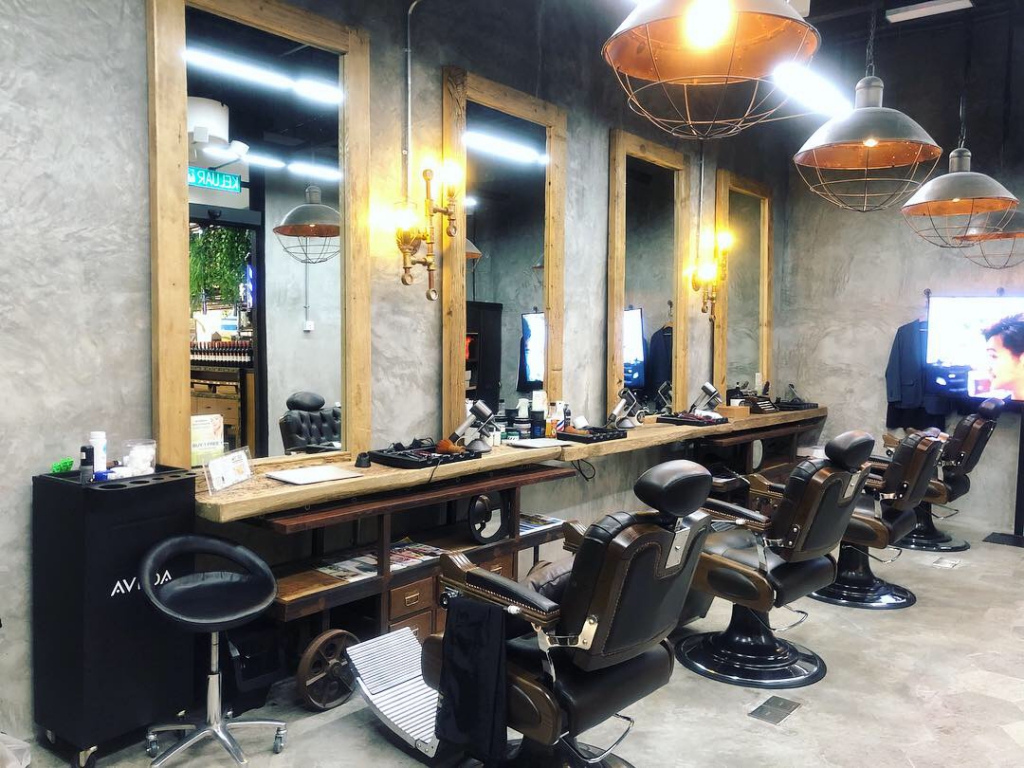 Then, there's the shampoo area that comes with a quote, "Believe me, if I looked good, it's not an accident", can't help but to agree with that. LeeKaJa Beauty Salon is a one-stop destination where you can leave it to the beauty experts to perform the ultimate K-beauty treatment to you from head-to-toe. A must-try treatment is the super popular (in Korea especially) and exclusive Cinderella Treatment (prices start from RM600 to RM1500, depending on hair length) that's recommended for those with damaged hair from perming and colouring, and frizzy hair as it helps to rejuvenate, strengthen, and bring back the lustre to your hair.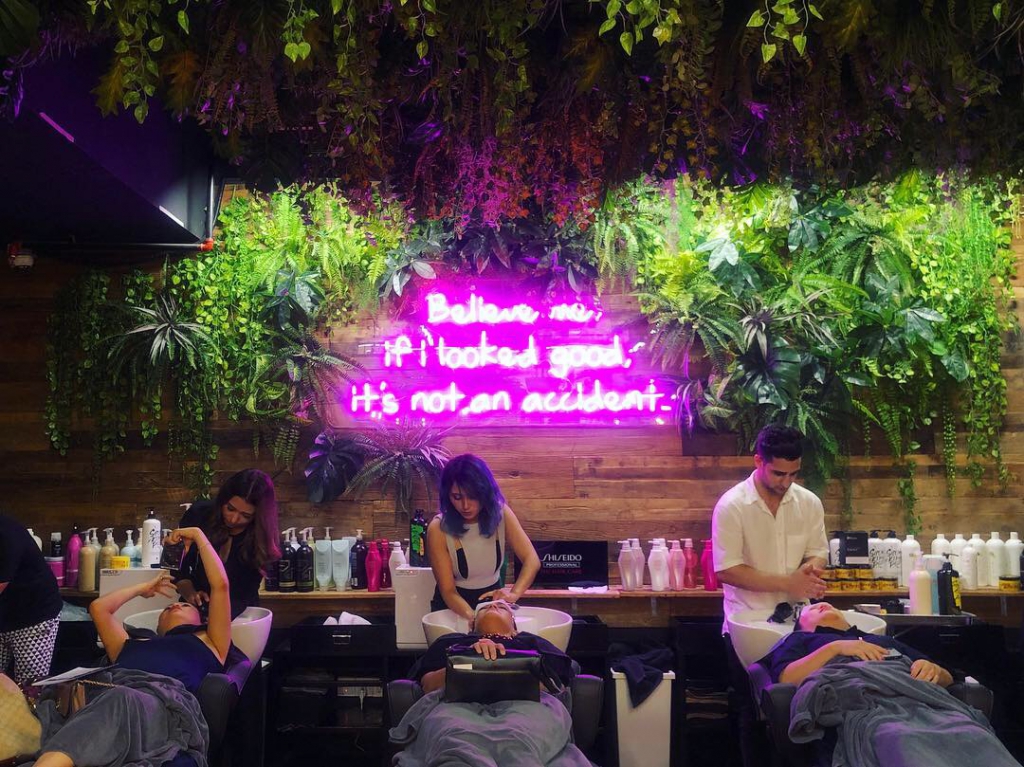 Each stylist, nail artist, beauty therapist, brow artist in Leekaja Beauty Salon are trained at LeeKaJa academies and other beauty academies before being based at the salon. And every quarter of the year, trainers from Korea will be flown to Malaysia to impart new techniques and discuss the current beauty trends with the Malaysian team. So you can get the latest makeovers and trends from South Korea without the hassle of travelling there.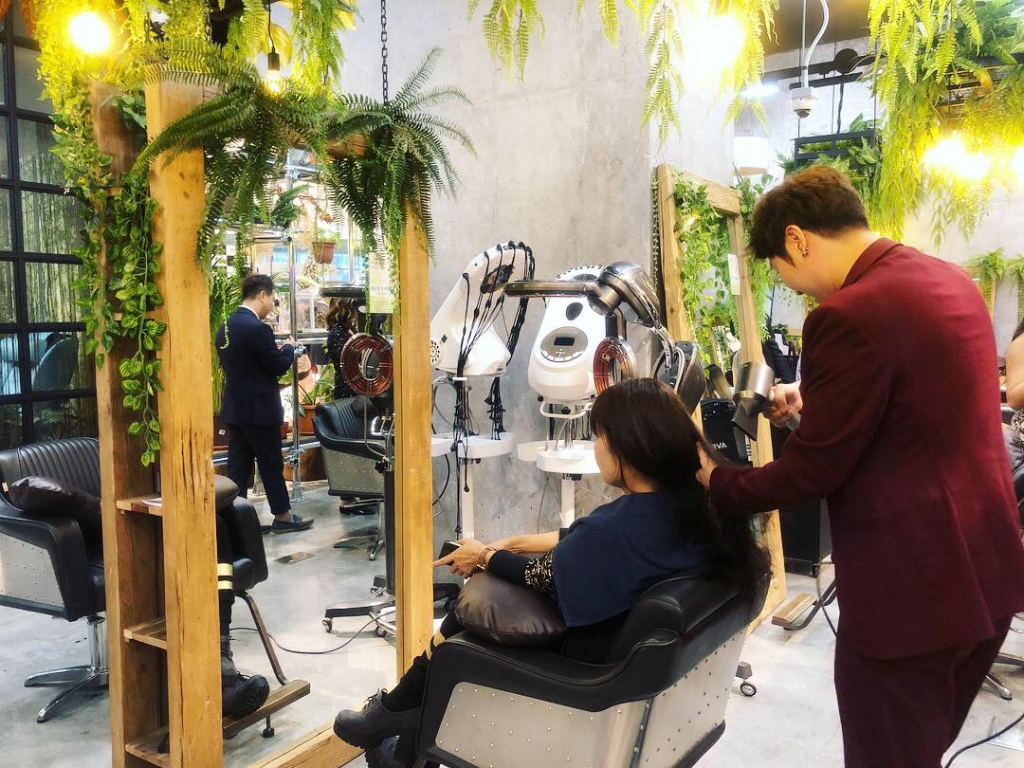 As part of its first class service, LeeKaja Beauty Salon also offers the 8-Day Promise, an 8-day customer's satisfaction guarantee. Hence, if the services are not up to your expectations, you are entitled to complimentary retouching within 8 days after your service of either a haircut, colouring, perming, and rebonding service.
There are also manicure and pedicure services provided so you can pimp your nails with the latest nail trends from Korea.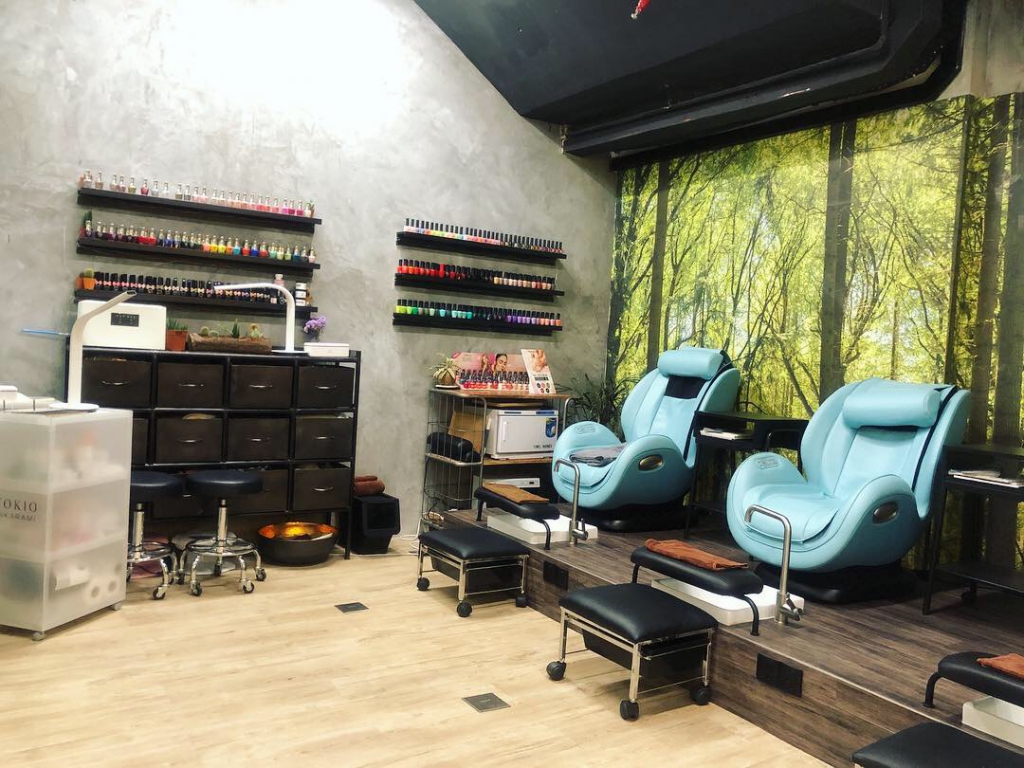 And your skin is not forgotten too, there are 2 facial rooms available for your facial treatments that uses Aveda products which are known for being environmental-friendly and paraben-free!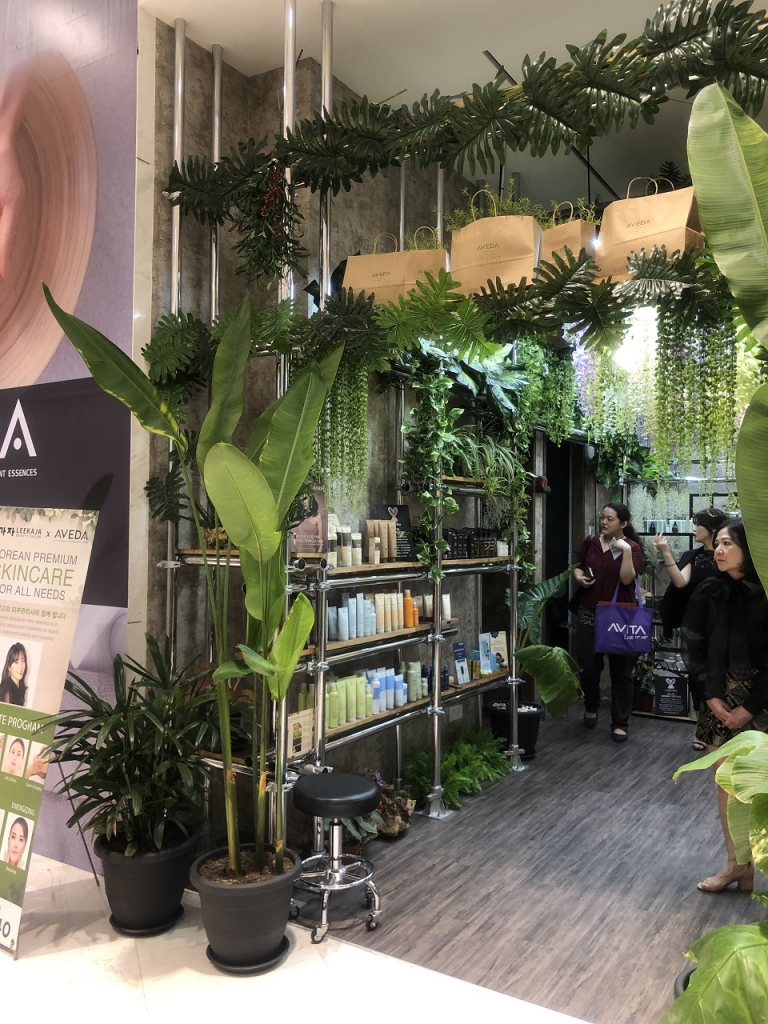 Facials start from RM200 to RM330 depending on the treatment. Choose from the LKJ Energizing (RM200, 60-minute), Signature Program (RM260, 80-minute), and Ultimate Program (RM330, 100-minute) facials to complete your head-to-toe treatment.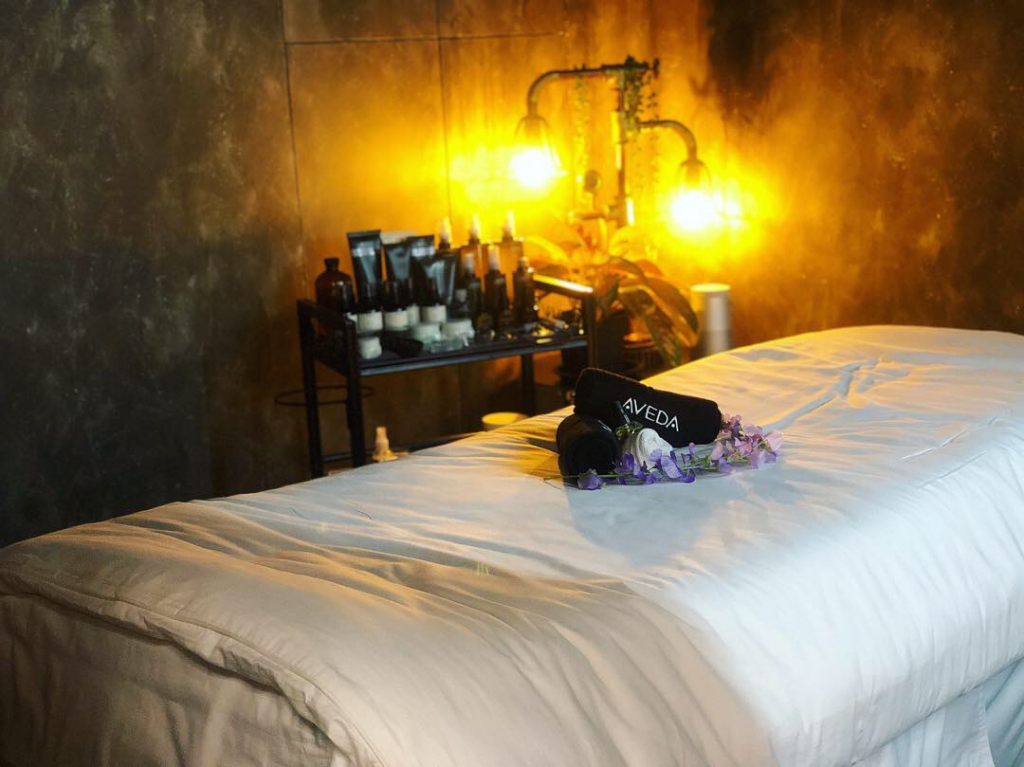 To bring even more convenience to its customers, the salon even provides mobile chargers, umbrella rentals, and WiFi service. As to make you feel like home, you can request for personal slippers to let your feet rest as you're being pampered.
So get yourself a K-beauty head-to-toe pampering at Leekaja Beauty Salon located at G5-9, Robinsons, Shoppes at Four Seasons Place, Kuala Lumpur. Visit www.leekaja.my for more info.
Leekaja Beauty Salon has over 200 branches worldwide including South Korea, China, Australia, Singapore and United States so if you're based or travelling to those countries, you can always make a stop at the salon to get your K-beauty treatment.
Follow Leekaja on Facebook & Instagram for the latest updates.
Read also: #PamperMyBeauty 2018 K-Beauty: 7 Korean Beauty Hacks That Work