8 March is International Women's Day — a day that celebrates the social, economic, cultural, and political achievements of women worldwide.
But although International Women's Day has long passed, Atome hasn't stopped the celebrations yet.
With #GirlPowerMonth, the "buy now, pay later" app celebrates the woman that you are with one month of exclusive deals and discounts at your favourite brands like Sephora, Laneige…etc.
And many more!
From 25 February 2022 to 27 March 2022, get up to RM80 off when you pay with Atome.
If you've not heard of Atome before, let us fill you in on how the app makes it easier to shop smart AND own stuff.
Atome Makes Payments Easier & Shopping More Affordable
If you've been shopping online, you might've come across the Atome logo during checkout as a payment option.
Selecting Atome as a payment method will automatically split your bill into 3 equal payments.
This means a purchase of RM270 will be divided into 3 affordable instalments of RM90 to be paid over 3 months. 
You make the first payment at the point of purchase. And the next two payments will be made 30 days apart.
Best of all, no interest or hidden charges. 0%. Nada.
#GirlPowerMonth: Celebrating Women With Special Deals & Discounts
Now that you know how Atome works, it's time to take advantage of all the special deals and discounts that awaits you with #GirlPowerMonth!
Here are some Atome brand partners to start off your shopping spree…
But first, download the app!
The go-to place for everything makeup, beauty and skincare… SEPHORA 😎
Sephora carries a number of owned-by-women brands which we love standing by.
From Rihanna's fabulous FENTY BEAUTY that's all about inclusivity…
Fenty Skin
Start'R Refresh Skincare Set
RM60 x 3 payments with Atome
To Drunk Elephant's biocompatible skin formulas…
Drunk Elephant
Virgin Marula Luxury Facial Oil
RM105 x 3 payments with Atome
PAYING WITH ATOME at Sephora will get you up to 10% off and a RM10 Starbucks voucher*.
We recommend holding on until the Sephora's Beauty Pass sale arrives on 26 – 29 March 2022 to shop to enjoy double deals.
Because if there's one thing we know to be true, it's that you'd have to be crazy to miss sale season at Sephora!
*Terms & Conditions apply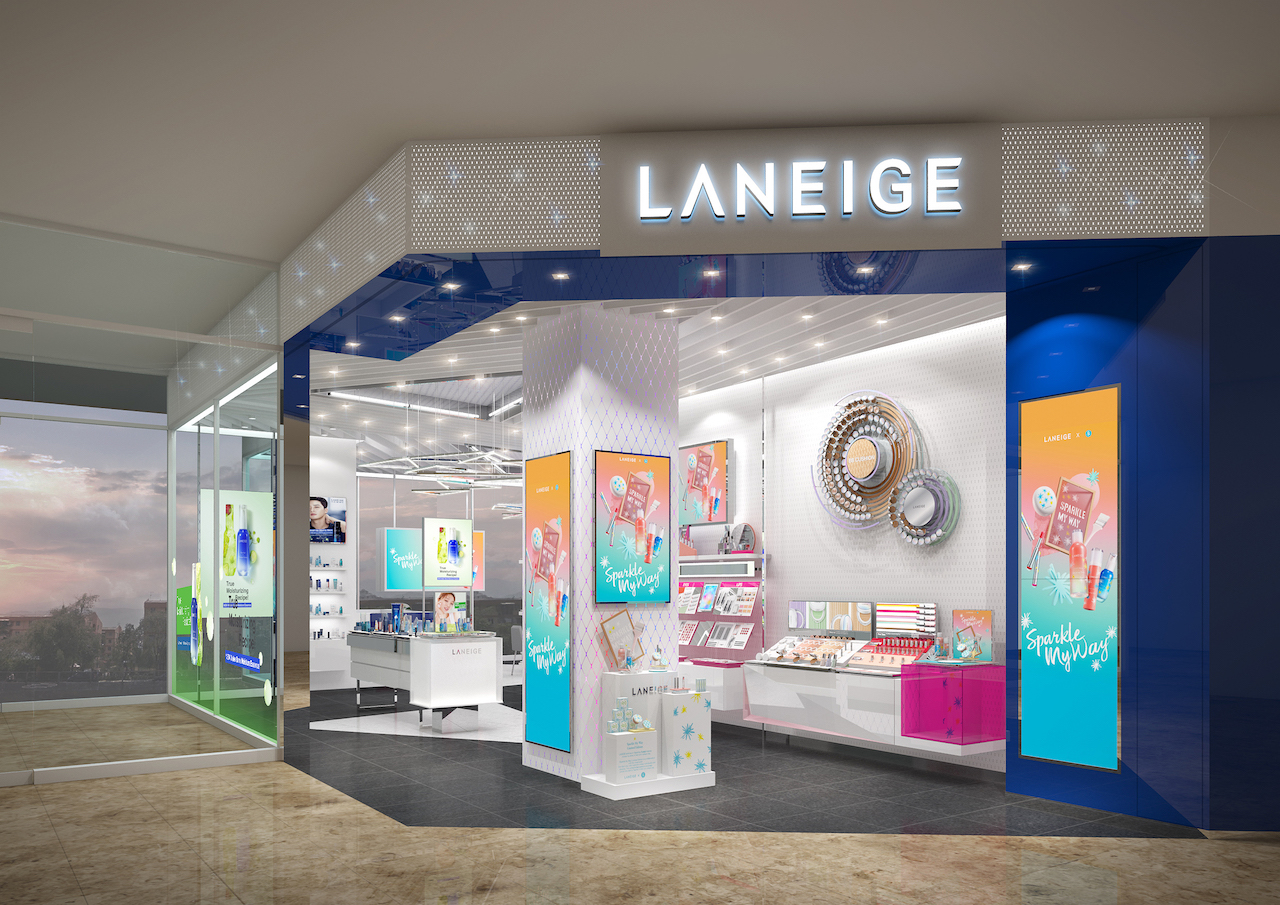 Laneige, the Korean beauty brand is known for ultra-hydrating skincare that restores your skin after a day of hard work.
Their new Water Bank Blue Hyaluronic Cream & Serum line uses the power of Blue Hyaluronic Acid to refresh and repair skin.
This highly raved about hydration care line contains an exclusive ingredient called Blue Hyaluronic Acid which is said to be 3.61x stronger than common hyaluronic acid.
We cover the benefits of Blue Hyaluronic Acid in-depth here.
But basically, Blue Hyaluronic Acid promises better results than common hyaluronic acid when it comes to repairing a damaged skin barrier.
Laneige
Water Bank Blue Hyaluronic Serum
RM70 x 3 payments with Atome
The serum is an intensive hydrating formula that instantly replenishes the skin with moisture to reveal a lively look.
Laneige
Water Bank Blue Hyaluronic Essential Set for Normal to Dry skin
RM93.33 x 3 payments with Atome
While the Essential Set is a full skincare range of cleanser, essence toners and emulsions to restore your skin's radiance all over.
PAY WITH ATOME: Enjoy RM25* off all Laneige boutique stores and online with a minimum spend of RM250
*Terms & Conditions Apply
Clearly, with Atome, you don't have to dent your bank account to get you a step closer to the radiant skin you want. Or the soul pampering you need. Or the outfit you've been eyeing.
Sephora and Laneige are just two of over 2,000 brands you can shop from during Atome's #GirlPowerMonth.
Just download the Atome app to start using your vouchers at brands like Fresh, Lush, Etude House, Sasa, Sulwhasoo and more.
And remember, ladies!
International Women's Day is not just about celebrating the women that you know… it's also about celebrating yourself. 
This month, treat yourself (or the women in your life) to something nice. And let Atome support your celebration with discounts and deals galore.
💪👩 Happy International Women's Day! 👩💪
And happy shopping with Atome
Learn more about Atome:
Instagram | Facebook | www.atome-my

Read also: Celebrate beauty in every moment this Holiday season with Sephora and Atome