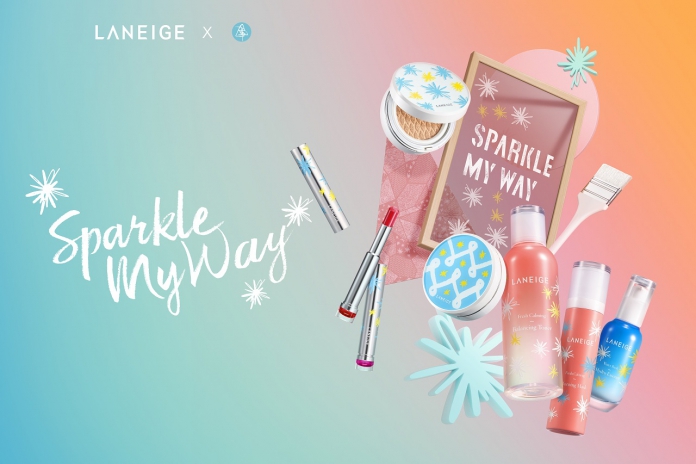 Every year, Laneige will collaborate with an artist for its annual LANEIGE Meets Fashion campaign and this year, the brand introduces its Sparkle My Way collection with young South Korean visual artist, Kim GunJoo who communicates his work of art through drawings and patterns.
Sparkle My Way is adapted from the brand's beauty concept, Sparkling Beauty. Believing that with an extra touch of sparkle every women can shine in their own extraordinary ways. Coupled with Kim GunJoo's art that shows character of individuality, LANEIGE Sparkle My Way tells a story of all women who celebrates their uniqueness just like Lee Sung Kyoung .
The limited-edition LANEIGE Sparkle My Way X Kim GunJoo collection are decked in celebratory stars in blue, white and yellow to embody the positive and confident spirit of Sparkle My Way.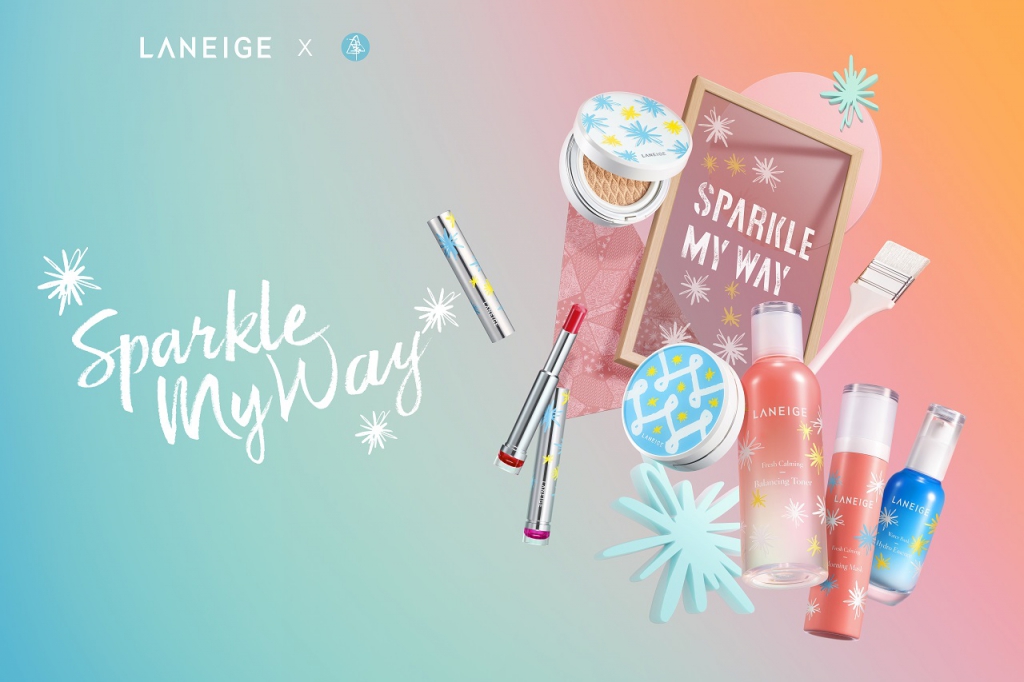 The collection features 5 LANEIGE sparkling beauty essentials from skincare to makeup!
1. Water Bank Hydro Essence (RM179, 70ml)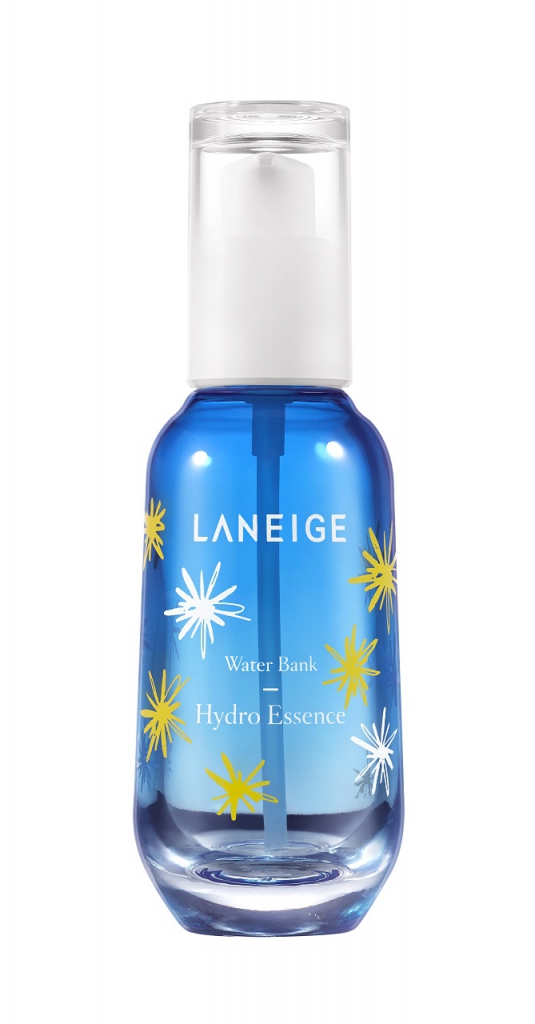 The Green Mineral Water extracted from super vegetables – Kale, Watercress, and Beetroot, along with minerals such as Potassium, Sodium and Calcium in this essence maintains the homeostasis of your skin's barrier and enhances the skin's moisture capacity, keeping your skin soft and hydrated.
2. Fresh Calming Balancing Toner (RM120, 250ml)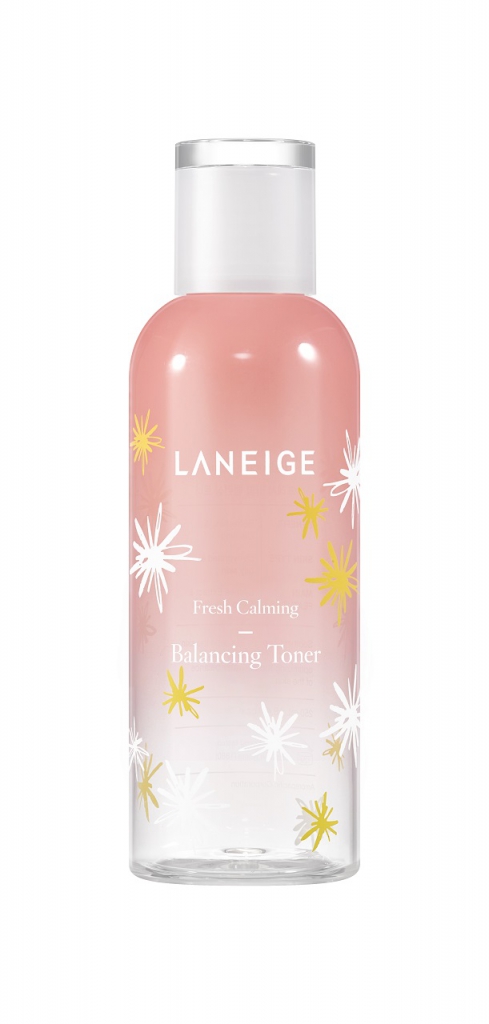 Keep your skin balanced to maintain its sparkle. This toner is soothing and reinforces your skin's moisture barrier with natural ingredients such as lychee and deep sea water. It also helps to maintain the water to oil ratio on your skin and leaves it feeling cool, refreshed and most importantly, balanced.
3. Fresh Calming Quick Morning Mask (RM115, 80g)

Perk your skin up in the morning with this innovative air mousse type mask that absorbs into your skin easily and is made with high contents of lychee and panthenol to soothe your skin upon application. Apply it as the last step of your morning routine or before applying makeup get a smooth, glowy base.
4. Stained Glasstick (RM85 each, 2g)
Laneige's all-new Stained Glasstick now comes in two limited edition shades in this collection! This unique lip stain gives your lips a glossy finishing that makes it look healthier and more lively. You'll love the fruity scent of sweet peaches and strawberries that these have too.
5. BB Cushion (Whitening / Pore Control) (RM155, 15g x 2)
Lastly, the LANEIGE Sparkle My Way x Kim GunJoo collection wouldn't be complete without its best-selling BB Cushion (Whitening / Pore Control), available in shades No. 13, 21 and 23. Kim GunJoo designed two different vibrant and fun casings which you'll want to collect.
The all new limited-edition collection, LANEIGE Sparkle My Way X Kim GunJoo is available at all LANEIGE beauty counters and boutiques nationwide this month onwards.
Follow Laneige Malaysia on Facebook and Instagram for the latest updates.
Read also: Laneige Revamps Its Multi-Deep & Moist Cream Cleansers That Leaves Your Skin Feeling Good After Cleansing