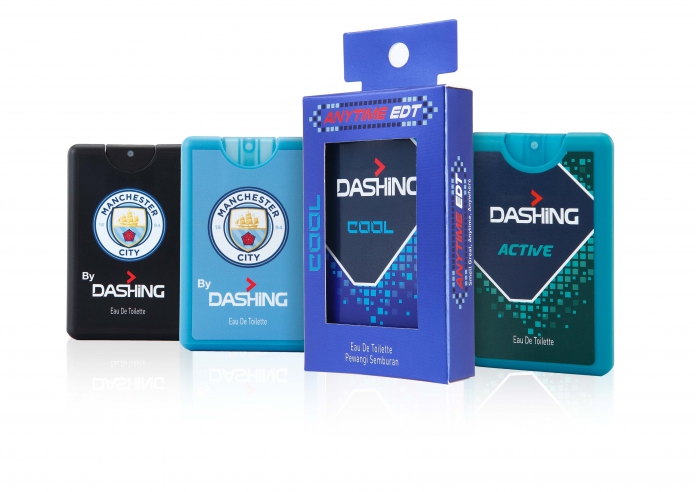 It has become a part of a man's lifestyle to look and smell great at all times, so DASHING, the purveyor of men's grooming products and the market leader in mass male fragrance in Malaysia released the new Anytime EDT range. The DASHING Anytime EDT range is compact sized, easy-to-use and convenient that it's fits right in your pocket so you can use it anytime and anywhere in a flash.
"A good look must be complemented with good smell," says Mr. Venkat Jangam,Marketing Manager of Wipro Unza Malaysia. "You can be dressed in the latest fashion from head to toe but oftentimes, it is the body odour that will be the 'killer factor' to making and maintaining a good impression. That is why it is important for a man, regardless of profession and status, to have pleasant body smell all time, throughout the day."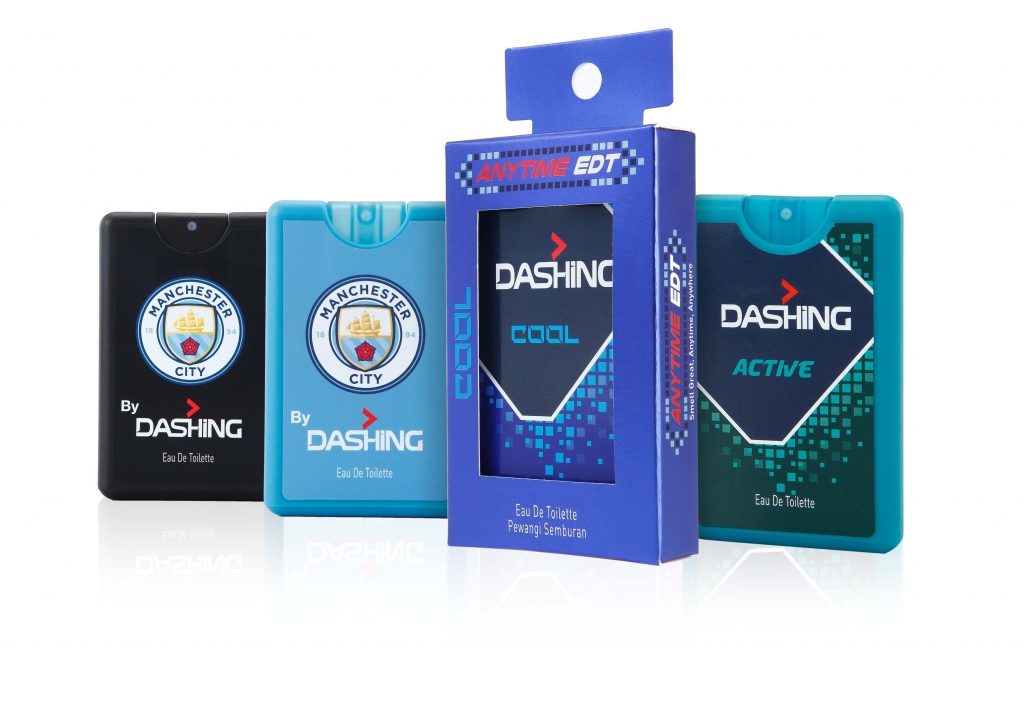 The pocket-sized DASHING Anytime EDT range comes in four varieties such as Cool, Active, Hattrick and Ultimate Kick.
1. Cool
Exude your cool masculine charm, with this cool fresh scent topped with a captivating blend of bergamot and galbanum whilst accented with powdery amber and musk as the base note.
2. Active
Dedicated to the gents who love the outdoors, a spritz of this scent will keep you feeling fresh in your adventures. Topped with modern fougére nuances combined with a bright citrus top note, lavender, muguet heart and a novel amber background.
3. Ultimate Kick
A scent made for champions, Ultimate Kick brings out your active suave side. Featuring a concoction of lemon, enhanced with the freshness of cardamom before settling to a vanilla and musky base.
4. Hattrick
Score a Hattrick while wearing this enigmatic fragrance made up of a unique combination of apple and citrusy freshness, infused with floral notes and a hint of amber.
The DASHING Anytime EDT range retails for RM7 each and is available at major supermarkets, hypermarkets and pharmacies nationwide.
Read also: Be Enchanted with the New Stunning Scent from ENCHANTEUR