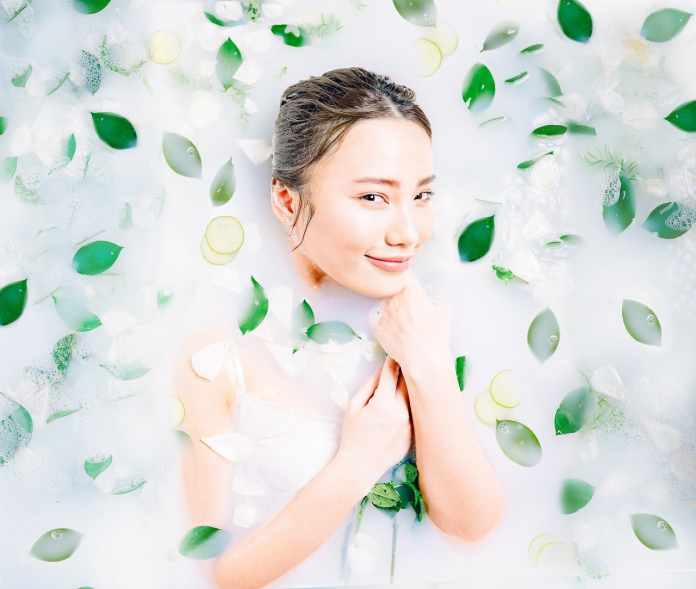 dUCk Cosmetics is not just talking cosmetics and makeup brushes this year, no sirree! To give you a fresh start for 2019, the brand just made its venture into bodycare by launching its first range of shower gels called Shower Queen Shower Gels!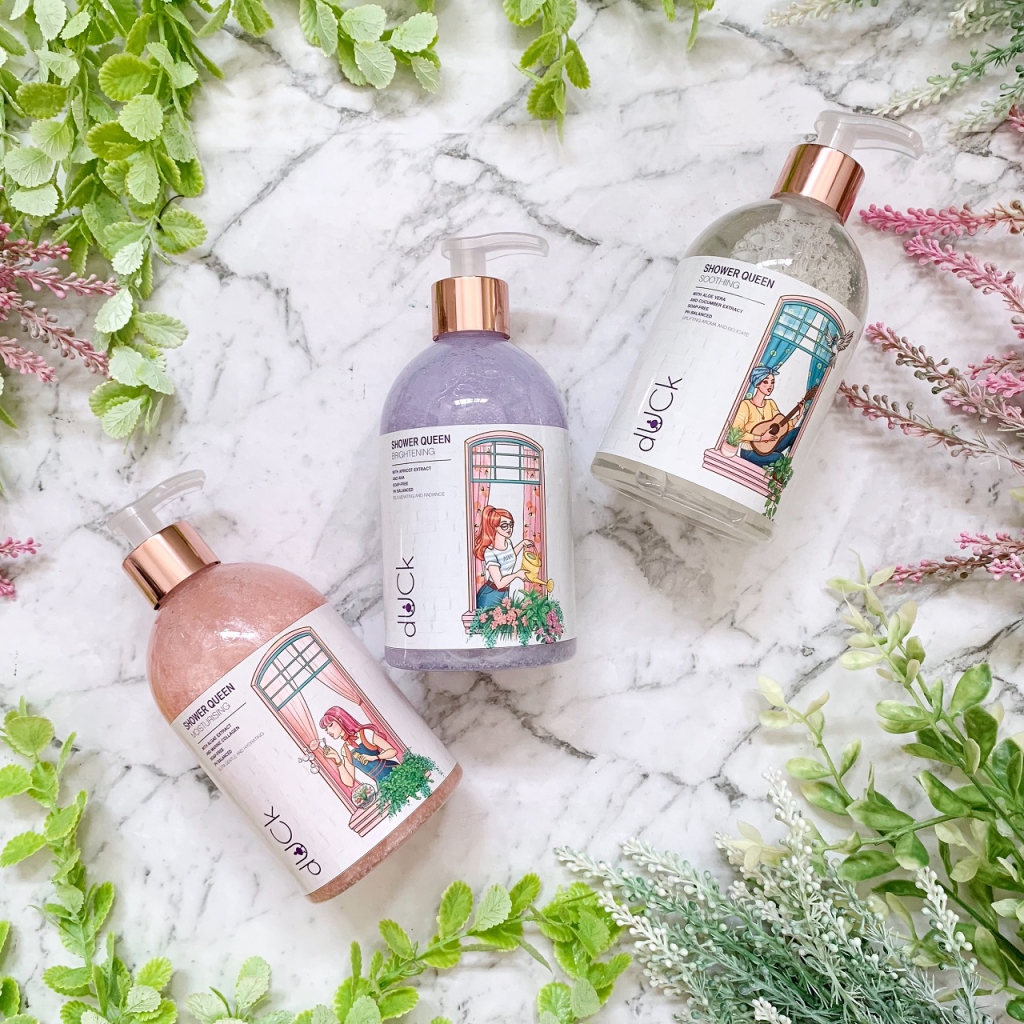 We all love a nice, long shower after a long day or a quick pick-me-up shower in the morning to get a fresh start, of course, there's also karaoke. So these new Shower Queen Shower Gels is just great to suit our different moods!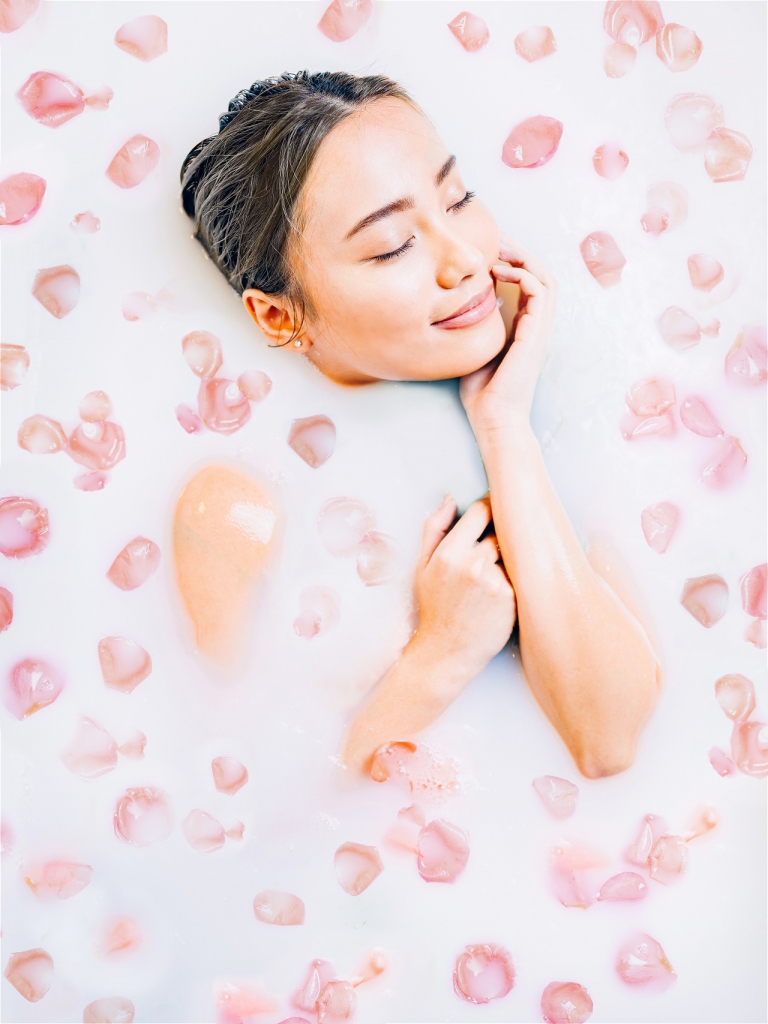 The soap-free, mild and gentle refreshing body washes come in three different varieties – Soothing, Moisturising and Brightening, each one boasts its own active ingredient for a multitude of skin benefits and to cleanse and moisturises your skin, leaving it soft, supple and, smell divine.
Soothing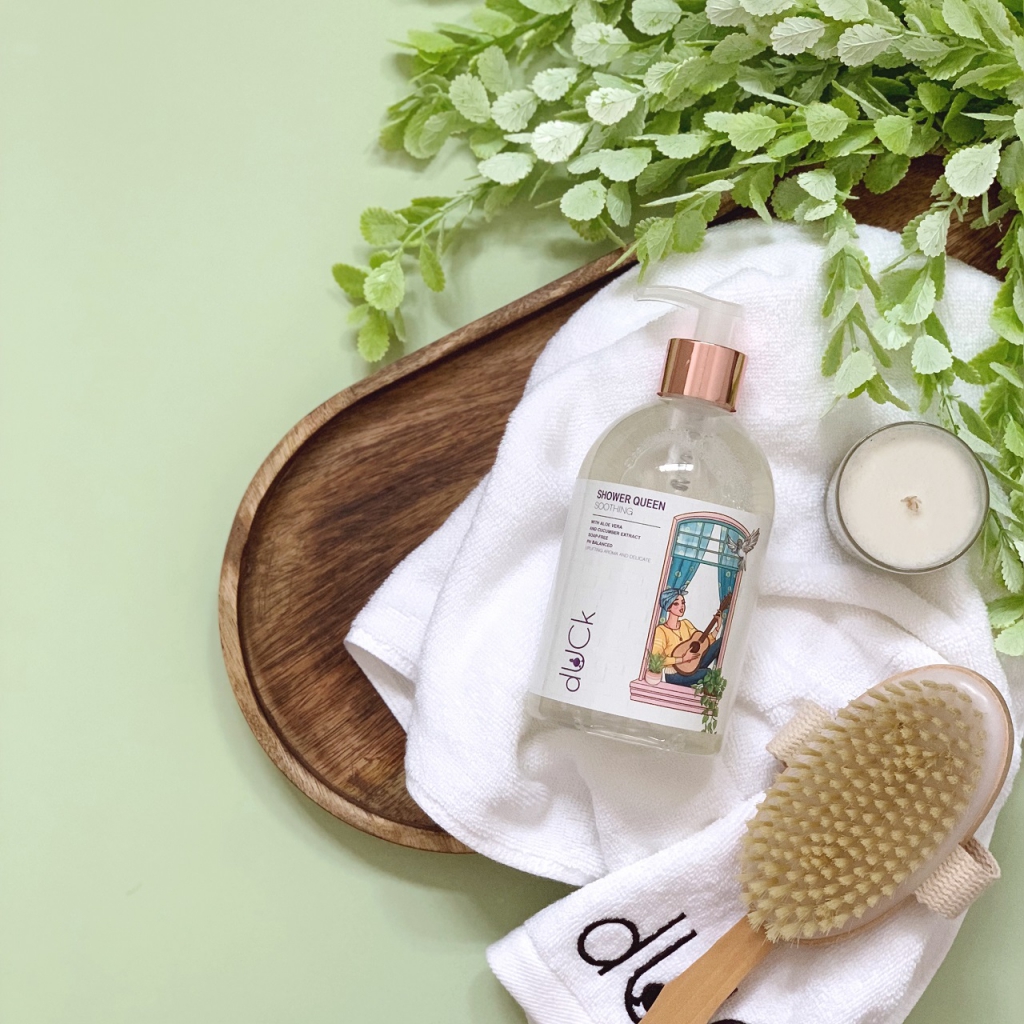 Enriched with Aloe Vera and Cucumber extract, this one intoxicates with its scent of patchouli, amber and white musk. The moisturising property of Aloe Vera creates a protective shield that seals moisture into the skin, whilst Cucumber Extract which also hydrates, works in sync to refresh and soothe the skin. Feel cleansed, conditioned, soothed and renewed all at once. It's also great for for reducing skin inflammation and irritation.
Moisturising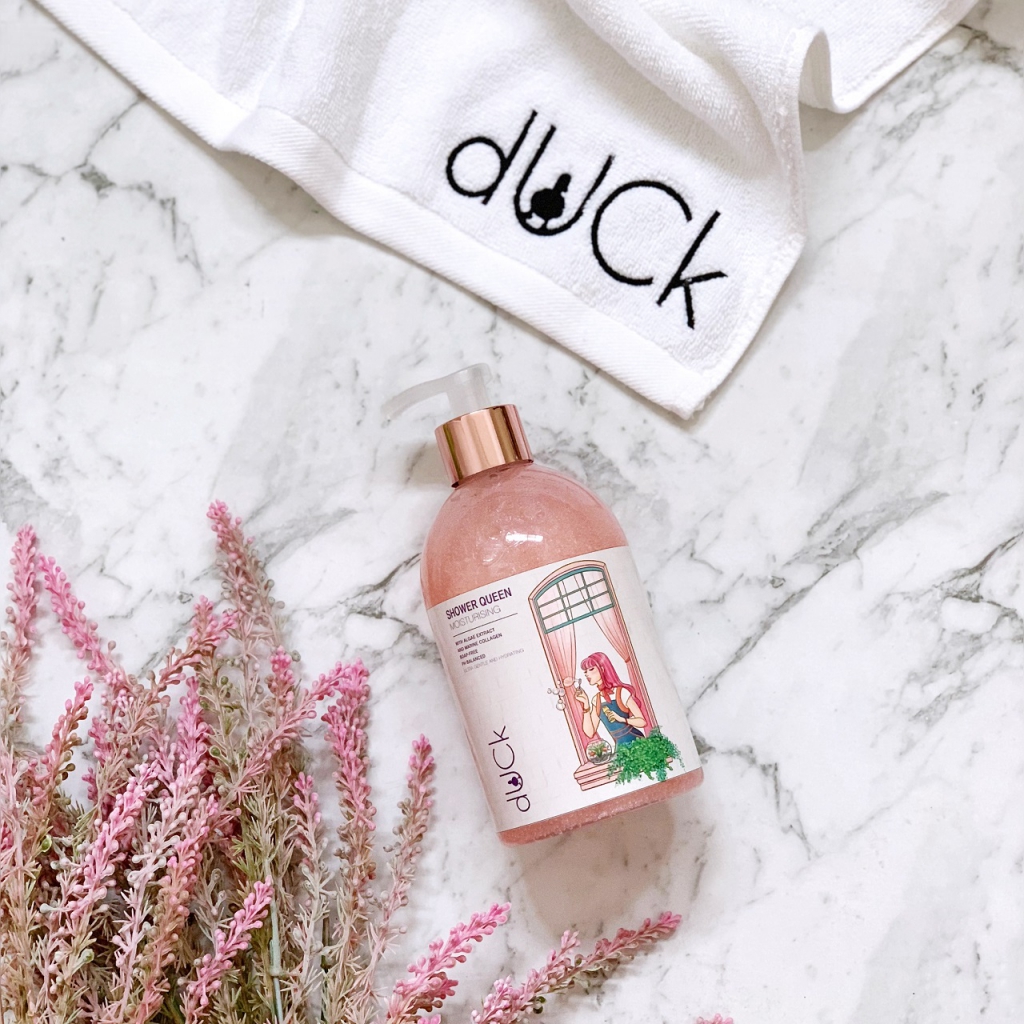 Bid goodbye to dry and patchy skin with Shower Queen Shower Gel in Moisturising that provides intense nourishment. Enriched with Algae Extract which is a rich source of Vitamin B and Vitamin E makes this formulation perfect for those looking for a boost in skin elasticity and healthier looking skin. It also contains Marine Collagen, an anti-bacterial agent that promotes glowing and vibrant skin by minimising wrinkles and preventing the growth of bacteria. Soak all the moisture and leave your skin feeling recharged with a refreshing scent that'll leave you with a burst of freshness after every shower.
Brightening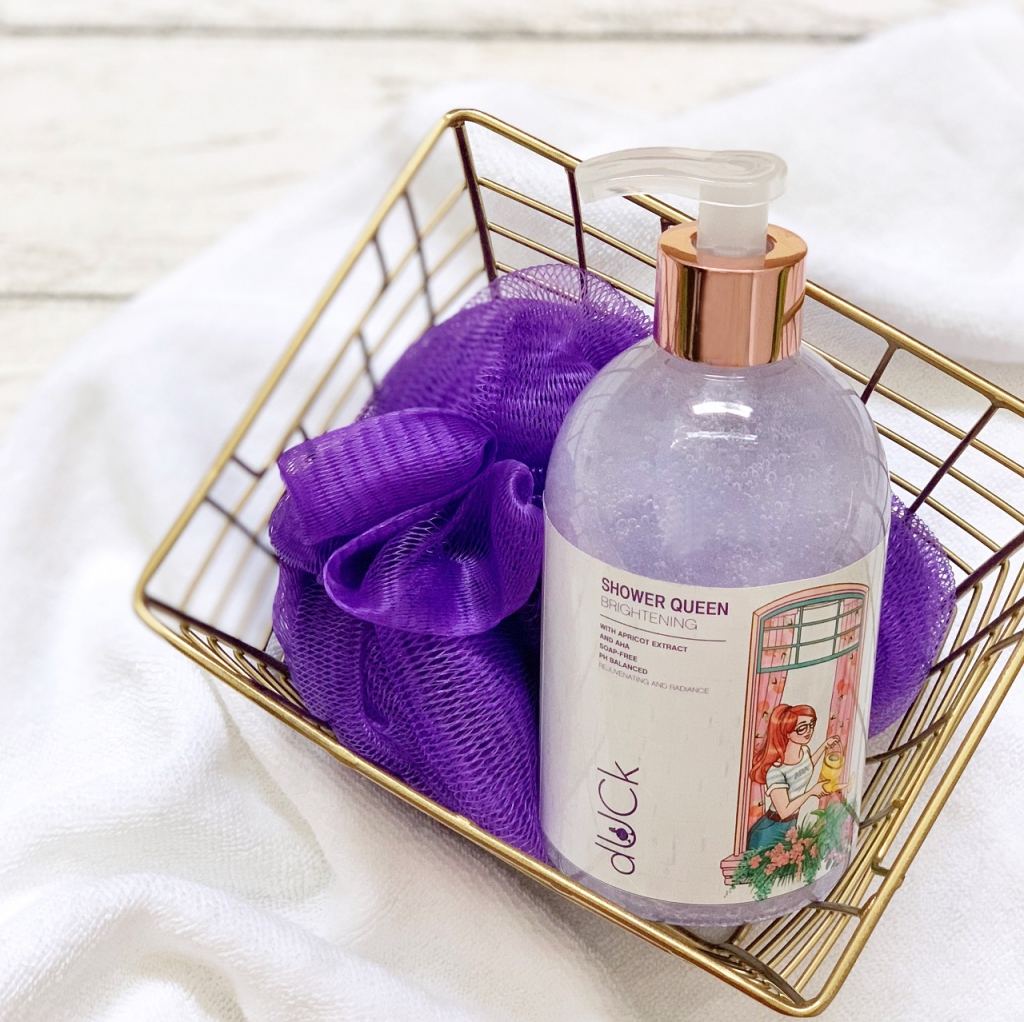 Bring a spa-like experience to your bathroom, the Shower Queen in Brightening is specially developed to cleanse and gently exfoliate the skin to remove damaged and dead skin cells. Rich in Vitamin C and A from its Apricot Extract which helps to prevent skin hyper-pigmentation and improves skin tone through its antioxidant qualities. It also contains AHA which helps to facilitate the natural shedding of dry and damaged skin cells to reveal fresher and plumper skin texture. It's mild apricot vanilla scent provides a mood boosting effect that'll awaken your senses.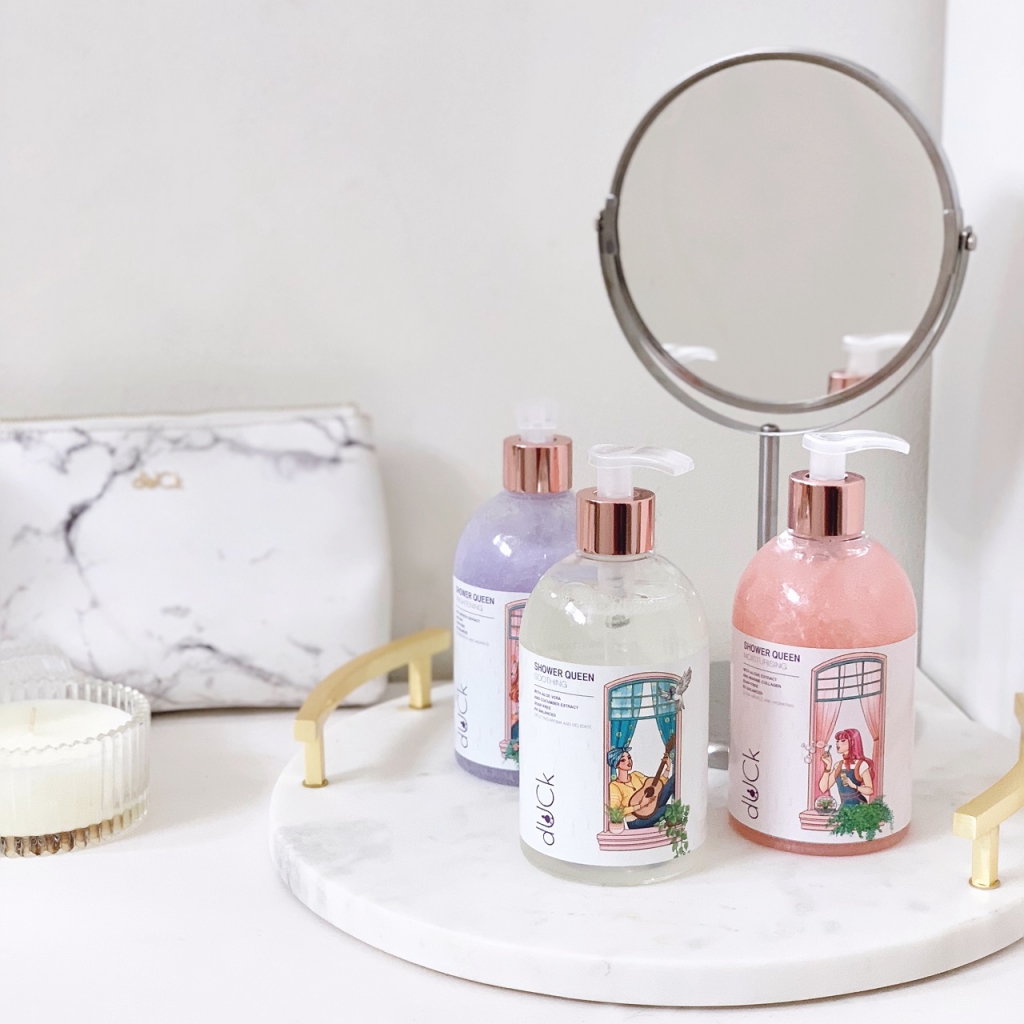 The dUCk Cosmetics Shower Queen Shower Gels (RM50) are available at The dUCk Store in Pavilion Kuala Lumpur and Suria KLCC, all FashionValet stores and online at www.fashionvalet.com.
Follow dUCk Cosmetics on Instagram and Facebook for the latest updates.
Read also: dUCk Cosmetics Just Released Their First Lush Lash Mascara That Comes In 3 Variants Of Amazing Lashes