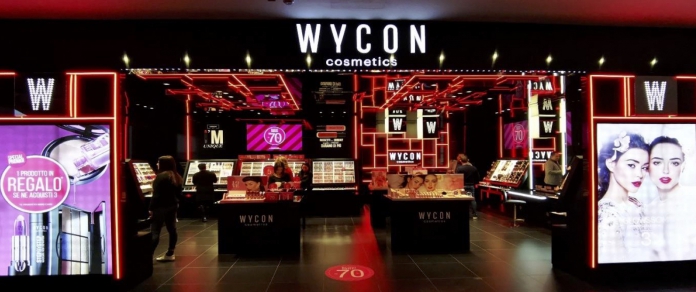 Italian beauty brand, WYCON Cosmetics will open its first store in Asia tomorrow at Mid Valley Megamall Kuala Lumpur, with offering of an entirely Made In Italy cosmetics line comprising of makeup, skincare and body care to all beauty junkies in Malaysia. Incorporating the key values of innovation, novelty and colours in all its product range, the brand has continuously produce and provide cutting-edge and cruelty-free products to everyone of all ages and skin colours.
Founded in 2009 by Gianfranco Satta, an established entrepreneur in women's cosmetics and Raffaella Pagano, a product manager with extensive knowledge in the makeup industry, WYCON Cosmetics is holding on to the philosophy of "Show the world who you are, without fear, and never hide away", as it believes that everyone is beautiful and unique, and makeup highlights your character and gives everyone the courage needed to break the mould from being who you want to be. The brand is dedicated to provide accessibility to everyone to enjoy the luxury of high quality beauty products at an affordable price through its direct supply chain.
In conjunction with its opening, there are some promotions draws and free giveaways for their shoppers! Don't miss it!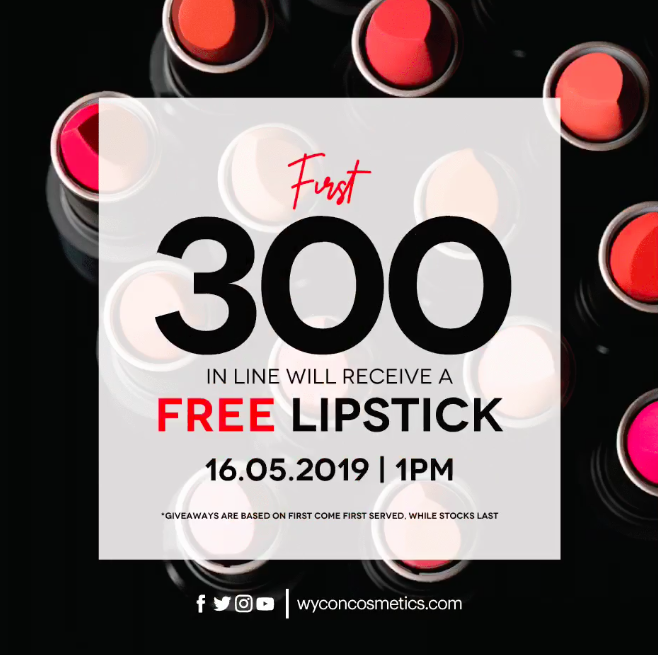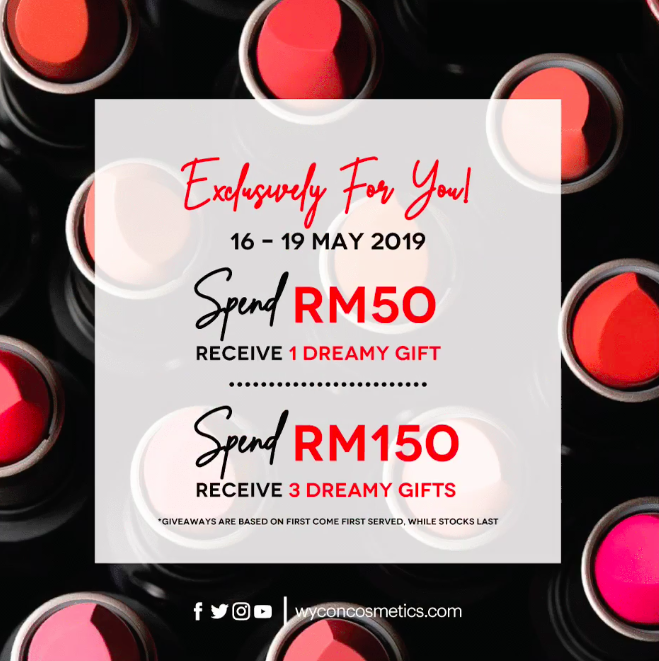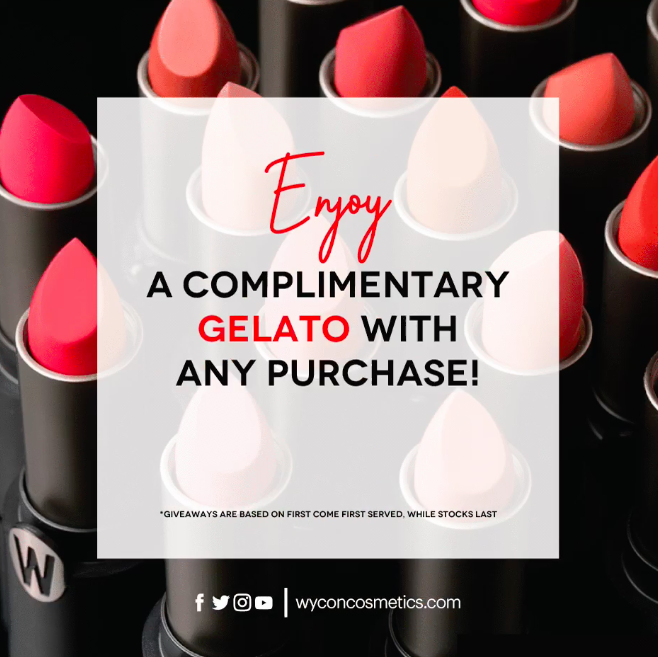 For more about WYCON Cosmetics, visit www.wyconcosmetics.com or them on Facebook: wyconcosmeticsmalaysia and Instagram: @wyconcosmetics.malaysia.