Made in Korea with concentrated clean and natural key ingredients from nature's paradise – Jeju Island, SEP Jeju Mask Pack is full of nature's goodness for your skin. The SEP Jeju Mask Pack sheet is made from an air pocket sheet fabric specifically designed to fit any face shape and contains small airy space on the facial mask fabric that adheres to your skin to encapsulate air and lock in the active-rich essence for better absorption. Recently launched this month in Watsons stores nationwide, we put its 4 varieties of masks to the test to help you decide which mask is suitable for your skin.
1. SEP Canola Honey Nourishing Mask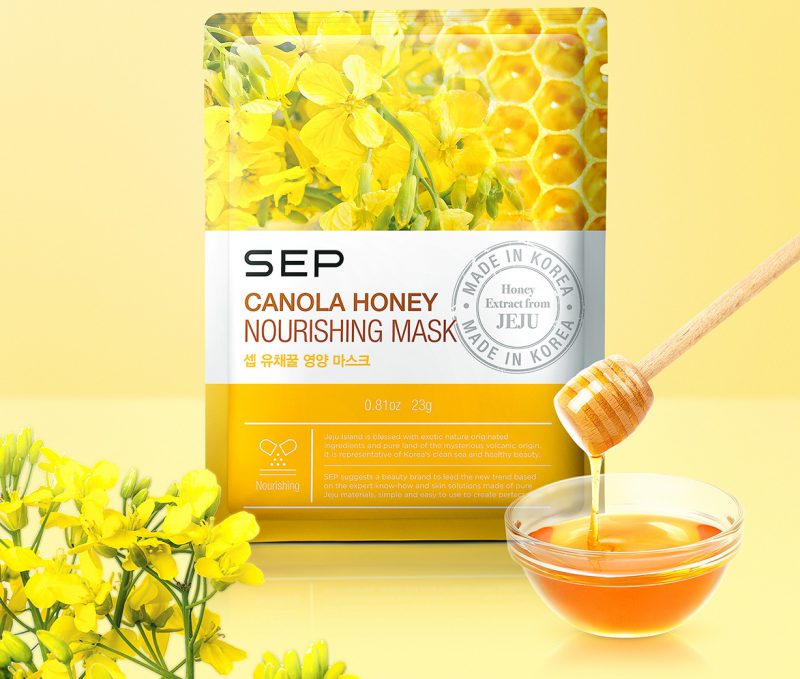 This was the first mask I tried out of the four since those late nights have taken a toll on my skin so it was in need of some TLC. Formulated with a concentrated honey extract from Jeju Canola Honey that is high in protein, fatty acid, vitamins and minerals, this mask is said to deeply nourish and hydrate your skin which also helped plumped up my skin. While the addition of Centella Asiatica, also known as 'tiger grass' which contains a significant amount of madecassic acid brightened my skin. Rose water, chamomile, and lavender that were added into the mask gave a soothing scent that helped me to destress as I was wearing it, while the aloe vera helped to moisturize my skin.
2. SEP Cactus Fruit Moisturizing Mask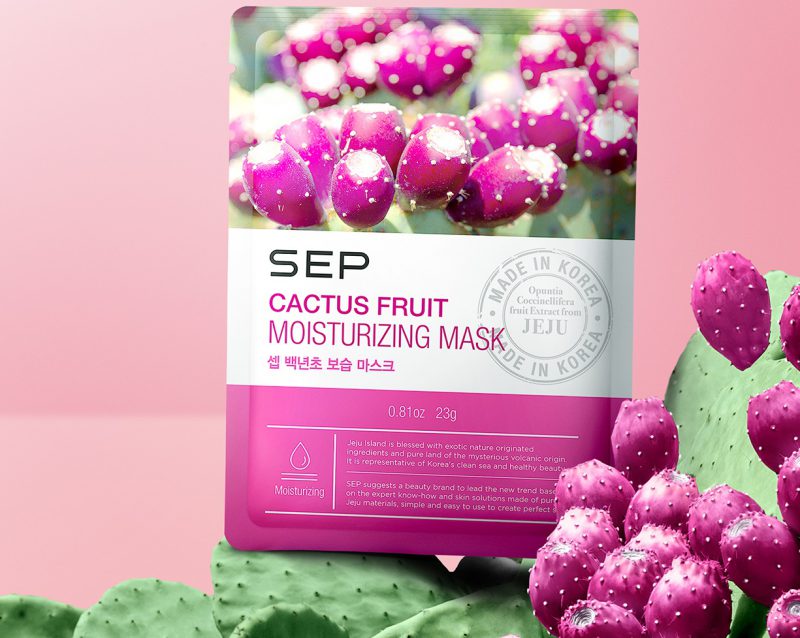 Now this mask piqued my curiosity since you see cactus fruit mask very often. And since my skin is always in need of a hydration boost, this ultra-moisturizing mask definitely did its job. The cactus fruit contains a high content of vitamin C that revitalizes your skin and with other nourishing natural ingredients from Jeju Island including aloe vera, bamboo, hyaluronic acid and basil, your skin is deeply nourished and moisturized. What makes this mask unique is the bits of oat seeds on the masks that gently exfoliates your skin and don't worry, this mask is gentle and suitable for sensitive skin too thanks to the Salvia extract, a herb that contains anti-inflammatory and sterilization effect to heal your skin.
3. SEP Tangerine Brightening Mask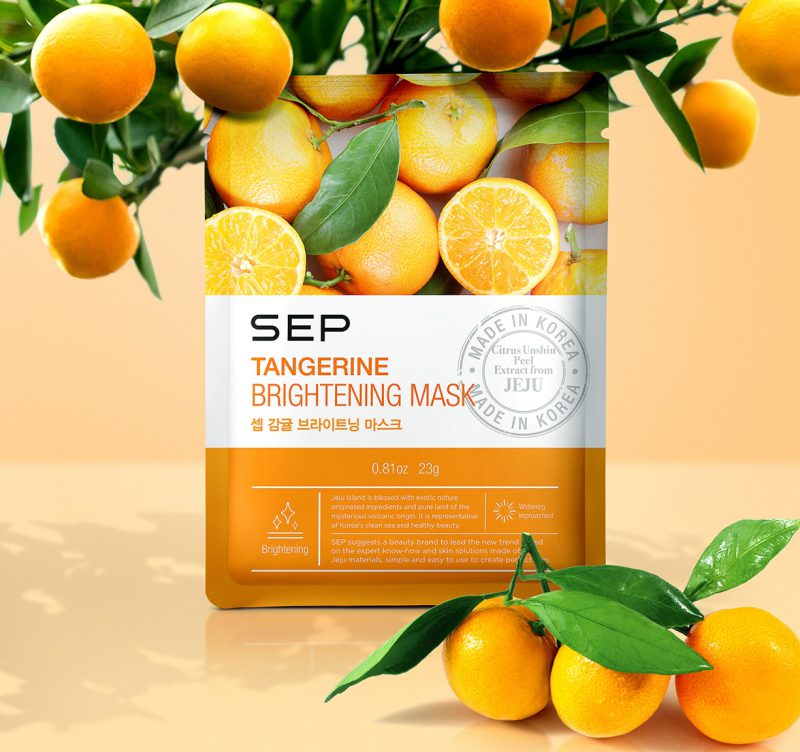 Jeju Island's tangerines are not only delicious but they are rich in vitamin C too! And by now, we know that vitamin C is what we need to brighten dry, dull and pigmented skin. This mask is also formulated with anti-inflammatory and detoxifying ingredients such as cucumber and Devil's claw herb while ingredients such as Daisy, Edelweiss and Niacinamide are rich in water-soluble Vitamin B3 which gives you fairer skin. My skin was a tad fairer and glowed after using this mask, no more dull skin here!
4. SEP Green Tea Soothing Mask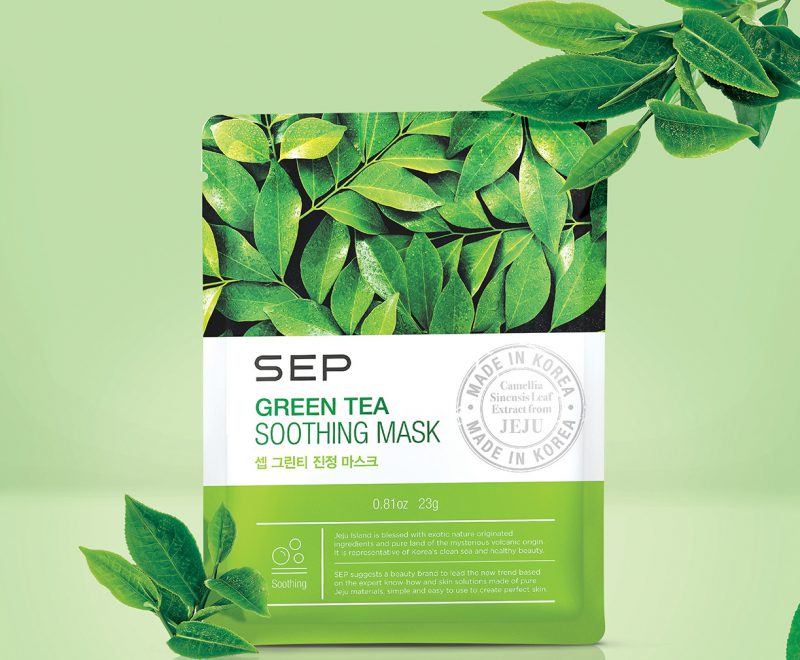 Among my T-zone area, my cheeks which have the tendency to be dehydrated most times, tend to get red when the weather is hot. So the high concentration of green tea extract in this mask helped to reduce the redness on my cheeks, making it less irritated. This mask also contains tea tree which has anti-bacterial properties to deeply soothe some of the pimples on my skin. The mask also contains Centella Asiatica which has madecassic acid that helped to renew my skin. Of course, every mask is armed with an army of moisturizing ingredients too, just like this mask which has propolis, yam essence, and lavender to help refresh and moisturize my skin, leaving it soft and supple.
My Verdict
After trying the 4 varieties, my favourites are the Tangerine and Cactus Fruit masks which worked best for my dry-combination skin. The Tangerine mask helped brightened my dull, tired skin while the Cactus Fruit gave my parched skin life again. Another plus point of the SEP Jeju Mask Pack is its mild scent as I am not a fan of heavily perfumed skincare. Each mask was saturated with essense, so you have extras to massage into your skin even after the 20-minute period. The fit of the mask sheet was decent but it didn't have much forehead space to cover my entire forehead so it might be off-putting for some of us who wants our entire face covered.
Regardless of what skin type you have, these masks are great on standby whenever your skin needs the pick-me-up so take your pick.
SEP Jeju Mask Pack is available exclusively at Watsons stores nationwide priced at RM5.90 per piece, and RM24.90 per box of 5 pieces.
Read also: Feed Your Skin With The Goodness From Jeju Island With SEP Jeju Mask Pack