American skincare line Olay, which known for their Regenerist anti-aging products, recently introduced their revolutionary anti-ageing pre-essence to the Malaysia market after their remarkable success in North America and the rest of Asia-Pacific.
The purpose of the Olay Regenerist Miracle Boost Youth Pre-Essence is to boost the renewal of surface cells and provide two times more anti-ageing active penetration into the skin to make your current skincare work more effectively for you. To reap its complete complete benefits, it is highly recommended to use the pre-essence together with the Olay Micro-Sculpting Cream.
Olay Regenerist Miracle Boost Youth Pre-Essence
Formulated to increase surface cell metabolism and renewal, from the very first drop – and helps to visibly reduce fine lines and pores, and firm the skin. This clear essence packed with Vitamin B3 (Niacinamide), Olive Extract, Amino Peptides, Hyaluronic Acid and Dill Seeds Extract.Olay's Regenerist Micro-Sculpting Cream
Olay's Regenerist Micro-Sculpting Cream
The cream is the result of over 50 years of Olay research and formulated with the most concentrated Amino-Peptide Complex and Hydra-Firming Complex to lift, firm and micro-sculpt your look for younger looking skin.
How to apply it?
Olay Regenerist Miracle Boost Youth Pre-Essence: Morning and evening after cleansing, apply one to two drops all over the face in circular movements.
Olay's Regenerist Micro-Sculpting Cream: Apply using your fingertips to massage a small amount on face and neck in an upward circular motion, focusing on areas like the brow and jaw line.
Disclaimer: I used only these two products and mixed it with my current skincare range. Results may vary between different people.
Why it's great?
Olay Regenerist Miracle Boost Youth Pre-Essence
1. Quick absorption. The water-like essence is super light in texture, and it sinks in quickly into the skin.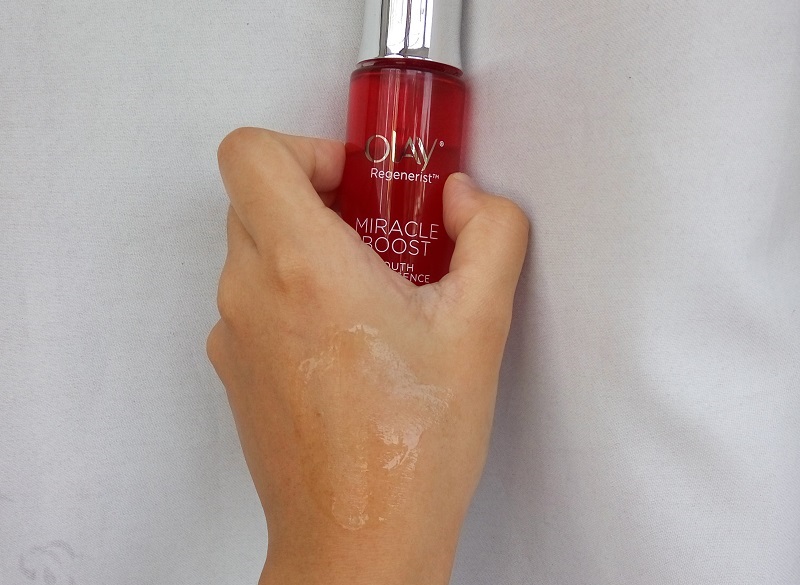 2. Helps brighten skin complexion. I did not have obvious fine lines and wrinkles for the product to plump it up so it is fair to say that I did not see anything. Nonetheless, I'm genuinely happy with the product as it did a great job in helping me to achieve a smoother and brighter skin complexion.
What I don't like about it? The scent. It really isn't a bad scent, it is just way too overpowering to use as a serum.
Olay's Regenerist Micro-Sculpting Cream:
1. Soothe and moisture the skin. The cream keeps my skin soft and supple.
2. No stickiness. This luxurious cream feels heavy and ultra-rich but doesn't feel greasy. In fact it absorbs really fast and leaves a matte finish on the skin.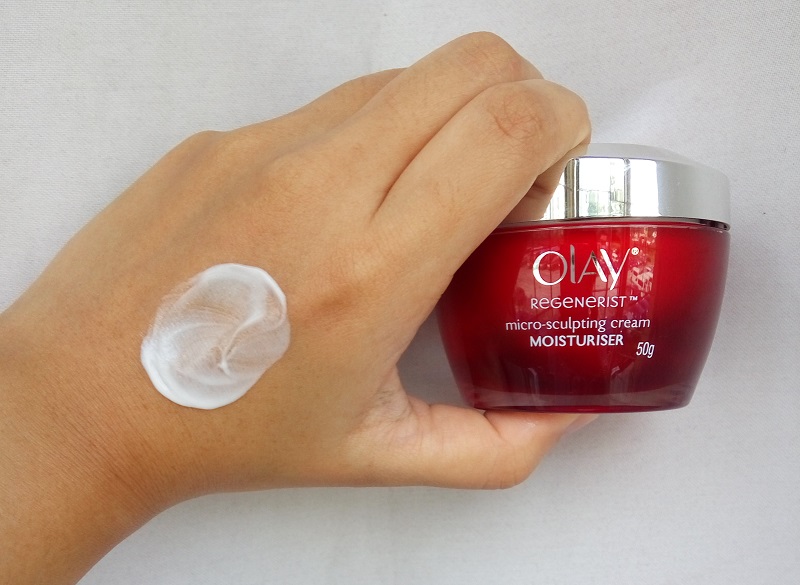 3. Did not cause breakouts. This cream works wonderfully for my oily-combo skin. In my two weeks usage, the cream did not lead to breakouts or enhance the oil on my face during the middle of the day.
Verdict
It is great to know that there is an affordable option for those who would like to have their hands on a first step pre-serum essence, in particular, the anti-aging one.
I would suggest younger ladies to try out the miracle duo, because the formulation is mild and gentle. That being said, the products probably may not be as effective for people who have slightly aged skin.
The Olay Micro-Sculpting Cream (RM99.90, 50ml) is available in-stores while the Olay Miracle Boost Youth Pre-Essence (RM79.90, 40ml) is now available at watsons.com.my, and nationwide from November 15, 2016.
Related: Revolutionized Your Skin With The Olay Regenerist Miracle Duo