We've introduced Daisy Sky Malaysia last year, a skincare brand which philosophy is to let the skin be rejuvenated by what comes from the essences of flora and fauna, mainly their star ingredient, the Bulgarian Rose – all natural, organic, vegan, aromatherapy skincare with zero paraben or additional preservatives. We were excited that the brand provided some of their stand-out products for our review and after using the products for more than a month, I can say that these products have become a few of my all-time favourites!
Herb Rhythm Foaming Face Wash
I start my routine with the Herb Rhythm Foaming Face Wash which is made with the essence of geranium and sweet orange which gently removes makeup, oil, grime and dirt from my face. This face wash didn't dry out my skin like other foam cleansers and the citrusy scent was therapeutic too.
Bulgarian Rose Alba Hydrosol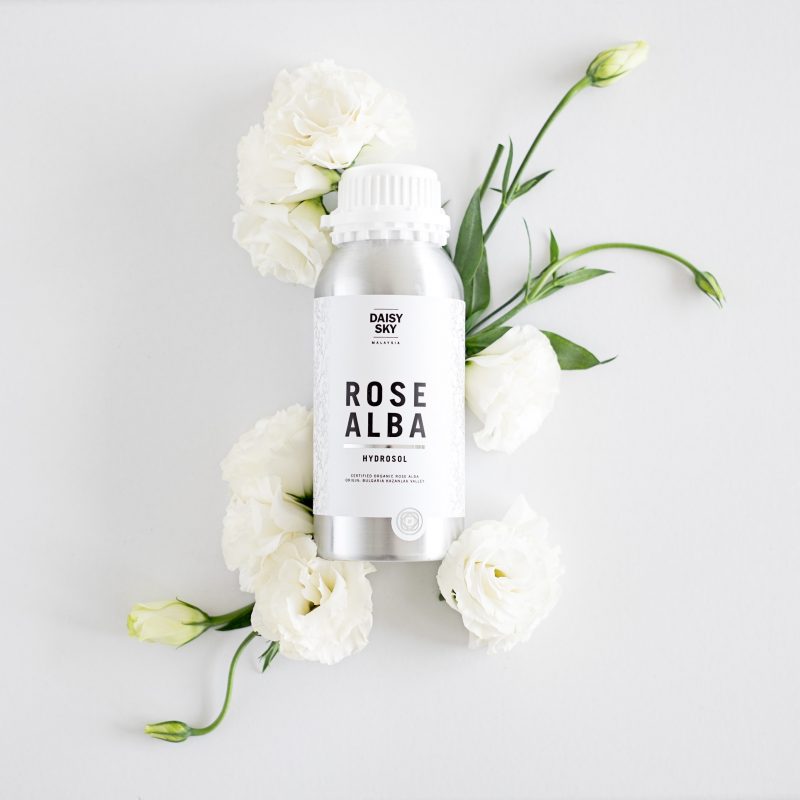 One of Daisy Sky Malaysia's star product, the Bulgarian Rose Alba Hydrosol is derived from pure white rose extracts from the Bulgarian Valley of Kazanlak, and is distilled with Bulgarian spring water in a 1:1 proportion.
This hydrosol is great for brightening your skin, reducing redness and broken capillaries caused by heat, bad weather and stress, and has calming and astringent properties.
No additional fragrance, coloring, alcohol, preservatives, mineral, silicone or animal products is used in the process. It's 100% paraben-free with zero preservatives hence, it's a hydrosol so pure that is food grade edible. You can add 10ml of the hydrosol to 1L of drinking water for consumption purposes.
Did you know? The Bulgarian Rose Alba is more rare, precious and subtle as compared to the Rose Otto Hydrosol as its plucked in the early mornings from the fresh air of the Valley.
I poured the hydrosol into a spray bottle so it's more convenient to be carried in my bag since I like using a face mist throughout the day to freshen up and reduce the redness on my skin from heat.

Bulgarian Real Rose Gel
After toning my skin with the hydrosol, I scooped a generous amount of the Bulgarian Real Rose Gel onto my fingers and applied it all over my face and neck to moisturize my skin. Made from pure rose extract, the gel helps to rejuvenate and repair your skin with high hydrating, antioxidant and anti-inflammatory properties. It's also great for skin whitening and to improve uneven skin tone.
The rose gel is produced with A.Niger technology from Inonex, a U.S company, to ensure its antibacterial and anticorrosive properties. A.Niger technology doesn't use any preservatives that could cause any side effect to the skin so it's 100% safe to the skin for long term use. However, do note that this rose gel is not suitable for pregnant women.

Japanese Silk Cotton Mask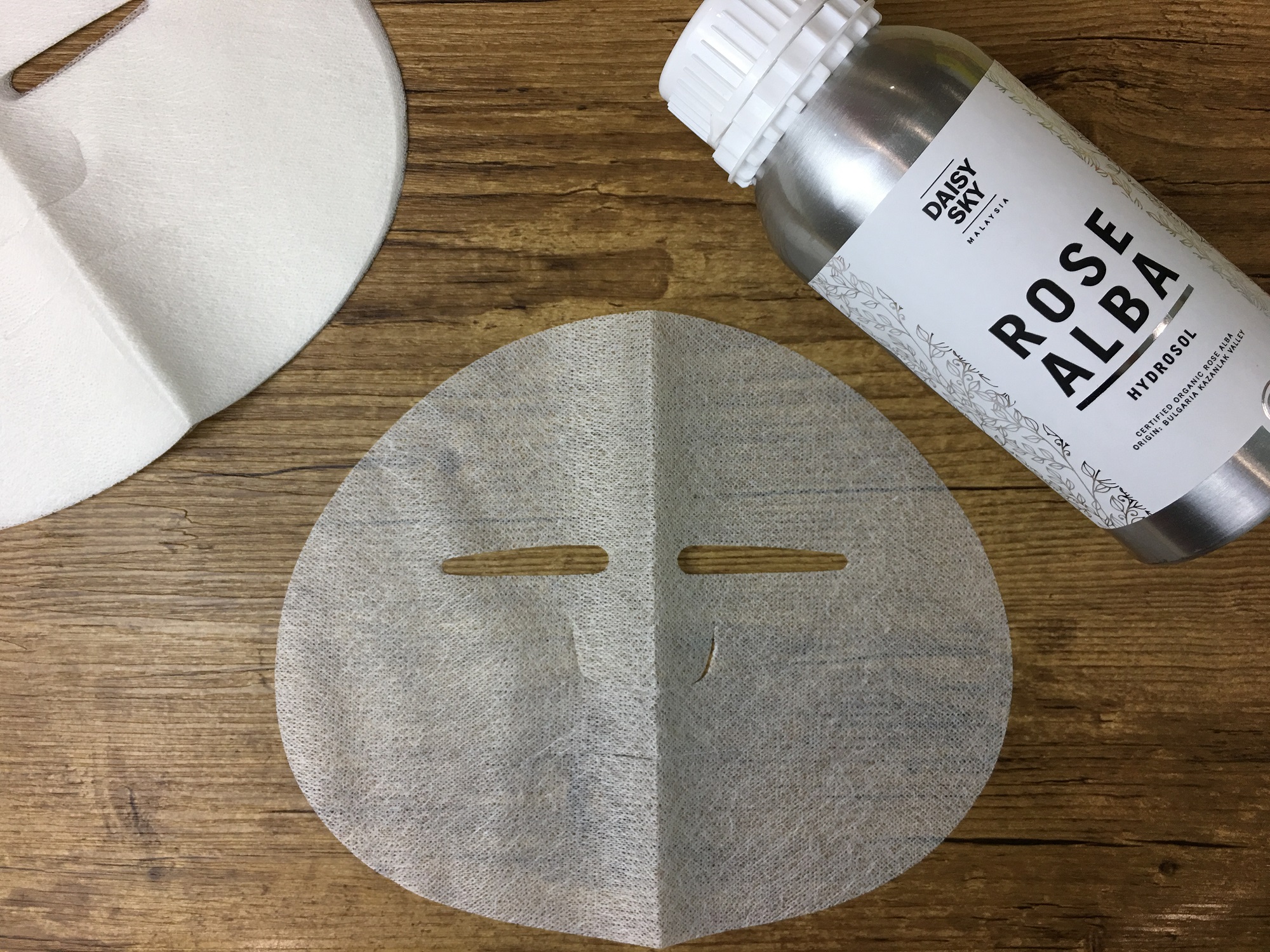 The Japanese Silk Cotton Masks are made from the highest grade of 'silk' cotton with very fine material that allows your skin to breath, while it absorbs in the hydrosol and fit comfortable on the contour of your face. There are two ways to use the mask with the hydrosol. I used a half capful of hydrosol to soak the mask sheet but you can always adjust accordingly.
You can soak the mask sheet in hydrosol and apply it on your face and leave it for 10-15 minutes after cleansing.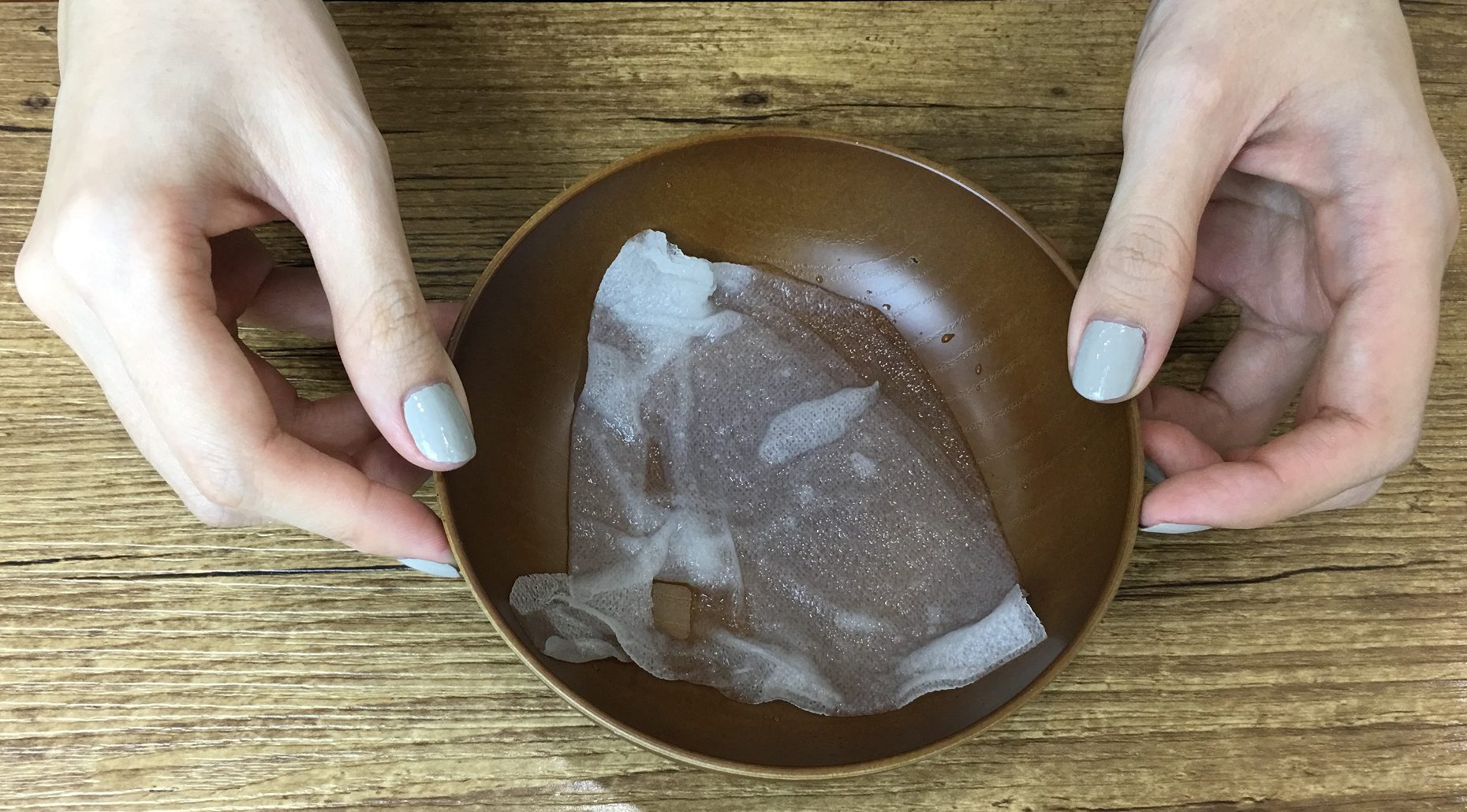 After generously applying the rose gel on your face, put the hydrosol soaked mask sheet on top for about 10-15 minutes for a more intensive treatment.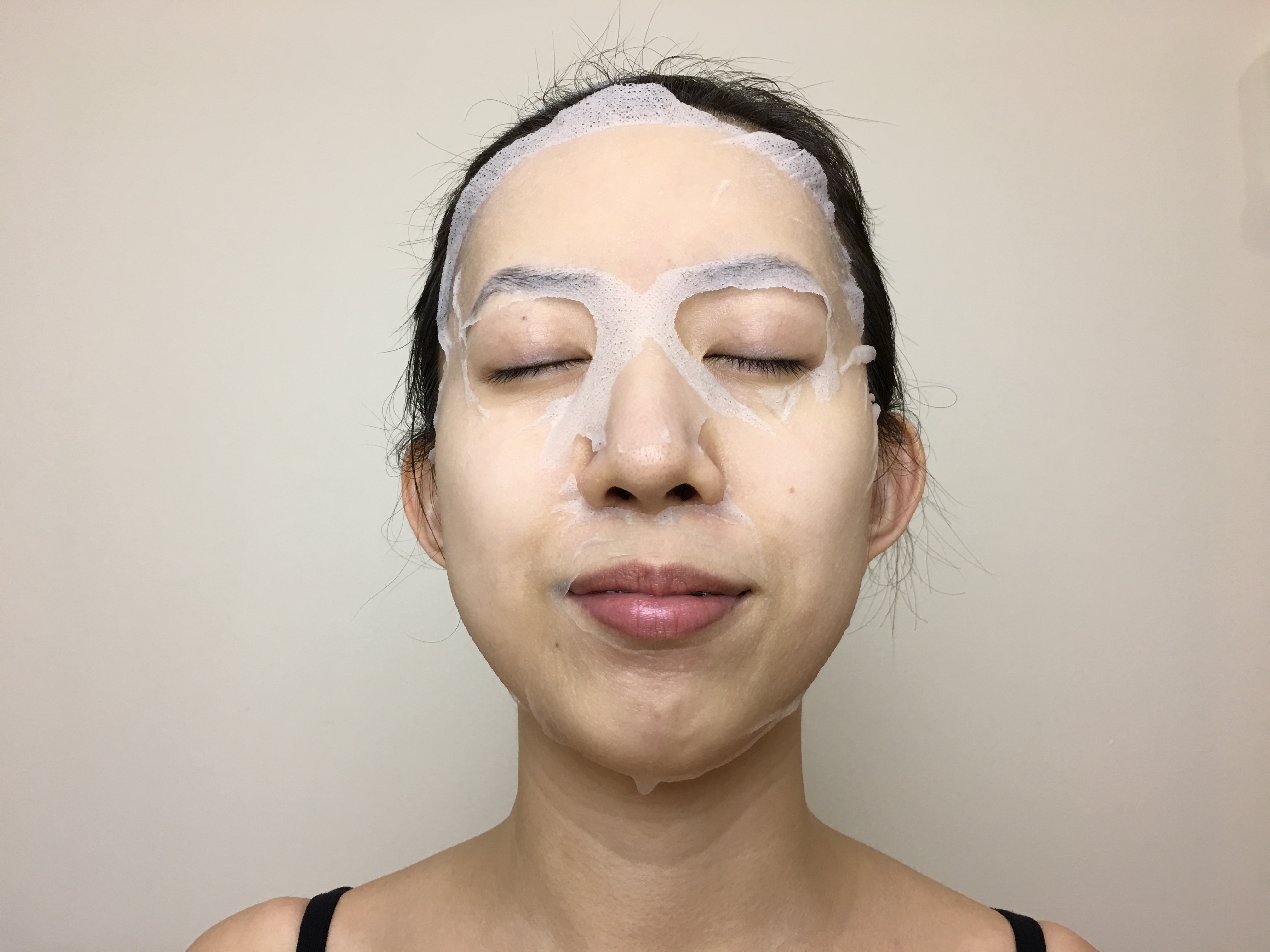 My Verdict
I love the natural citrus scent of the cleanser and especially the rose scent from the other products, it's a nice aromatherapy treat at the start and end of the day! The Bulgarian Rose Alba Hydrosol is a great multipurpose product to have in your beauty arsenal because it can be a face toner, mist, and mask. Also, it's a huge bottle so it could last you for about three months if stored properly. My beauty routine is incomplete without the hydrosol.
When I first applied the Bulgarian Real Rose Gel, the texture is a little sticky but once it's blended on your skin, the stickiness goes away so I didn't mind it much. After topping it off with some spritz of the hydrosol, my skin felt much more hydrated.
I noticed my skin's texture has improved to become smoother and brighter ever since I started using these three products together. I'm glad I found Daisy Sky because you rarely find skincare made with such quality locally and the products are gentle for all skin types as it's free of parabens and preservatives. And all of their products has no additional fragrance, coloring, alcohol, preservatives, mineral, silicone or animal products are used in the process.
Disclaimer: Be sure to check with your physician if you're allergic to certain aromatherapy essential oils before you start using natural and organic products.
Get Daisy Sky Malaysia's Herb Rhythm Foaming Face Wash, 150ml (RM119), Bulgarian Rose Alba Hydrosol, 500ml (RM290), Bulgarian Real Rose Gel, 100g (RM210), and Japanese Silk Cotton Mask, 10 pieces in each pack (RM25) online at Daisy Sky Malaysia.
Daisy Sky also recently launched a Travel Pack (RM188) which includes: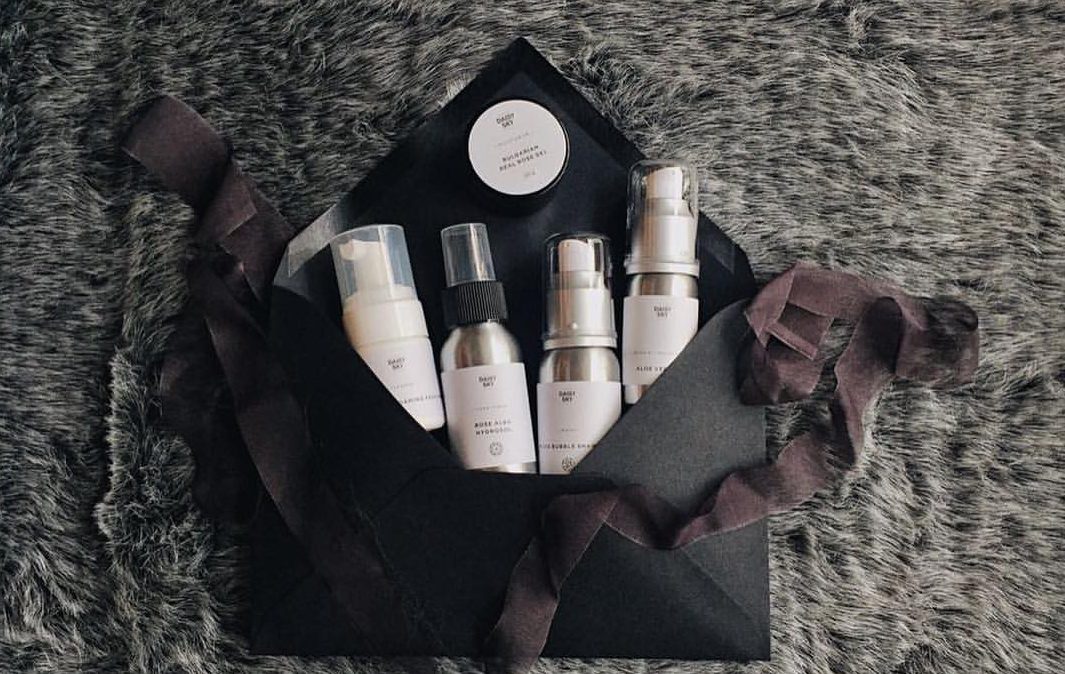 1 classy black toiletries bag
1- 30ml Herb Rhythm Foaming Face Wash
1- 50ml of refreshing hydrosol of your choice
1- 20g of moisturising facial gel of your choice
1- 30ml Aloe Vera Gel (great for repairing your skin after a day out or for sunburn)
1- 50ml Microbubble Shampoo
1 soft cotton napkin
Daisy Sky is running a contest where you can win one bottle of Rose Otto Hydrosol!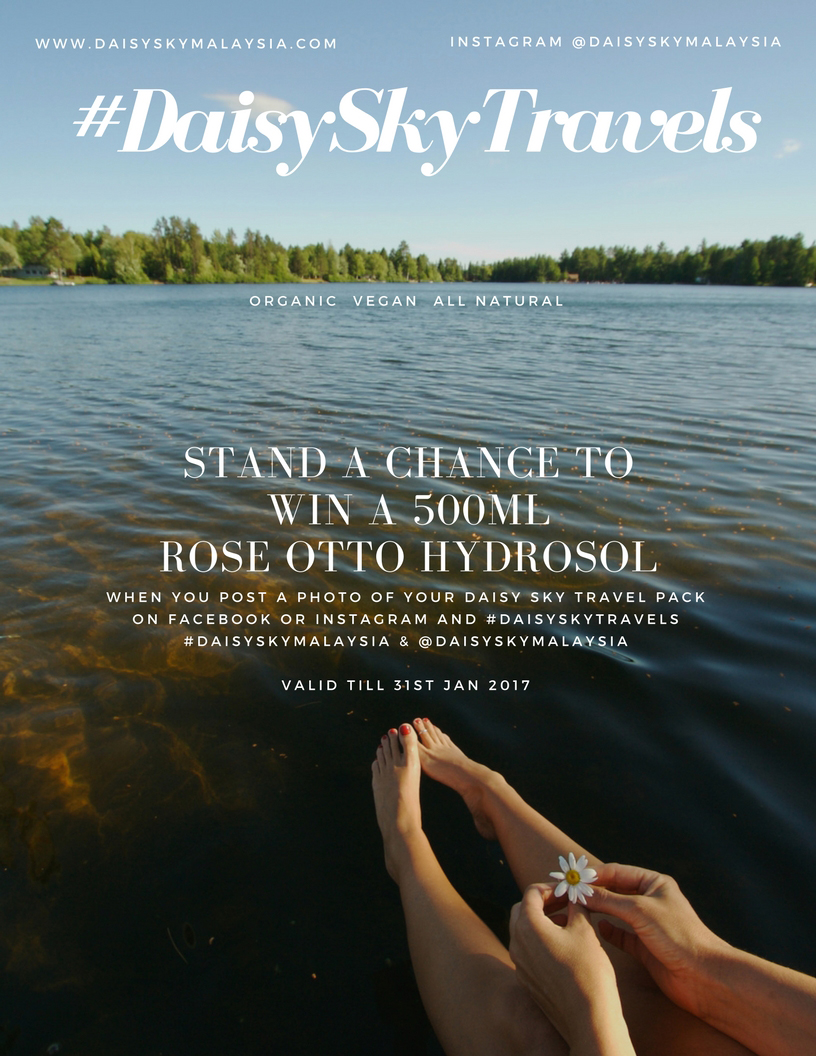 For every purchase of Daisy Sky Malaysia Travel Pack from today till the 31st January 2017, you get a chance to win 1 x 500ml bottle of Rose Otto Hydrosol. All you have to do is upload a photo of your pack on Facebook or Instagram with #DaisySkyMalaysia #DaisySkyTravels and link @DaisySkyMalaysia and the best photo will be selected as the winner! The winner will be announced on 1st February 2017.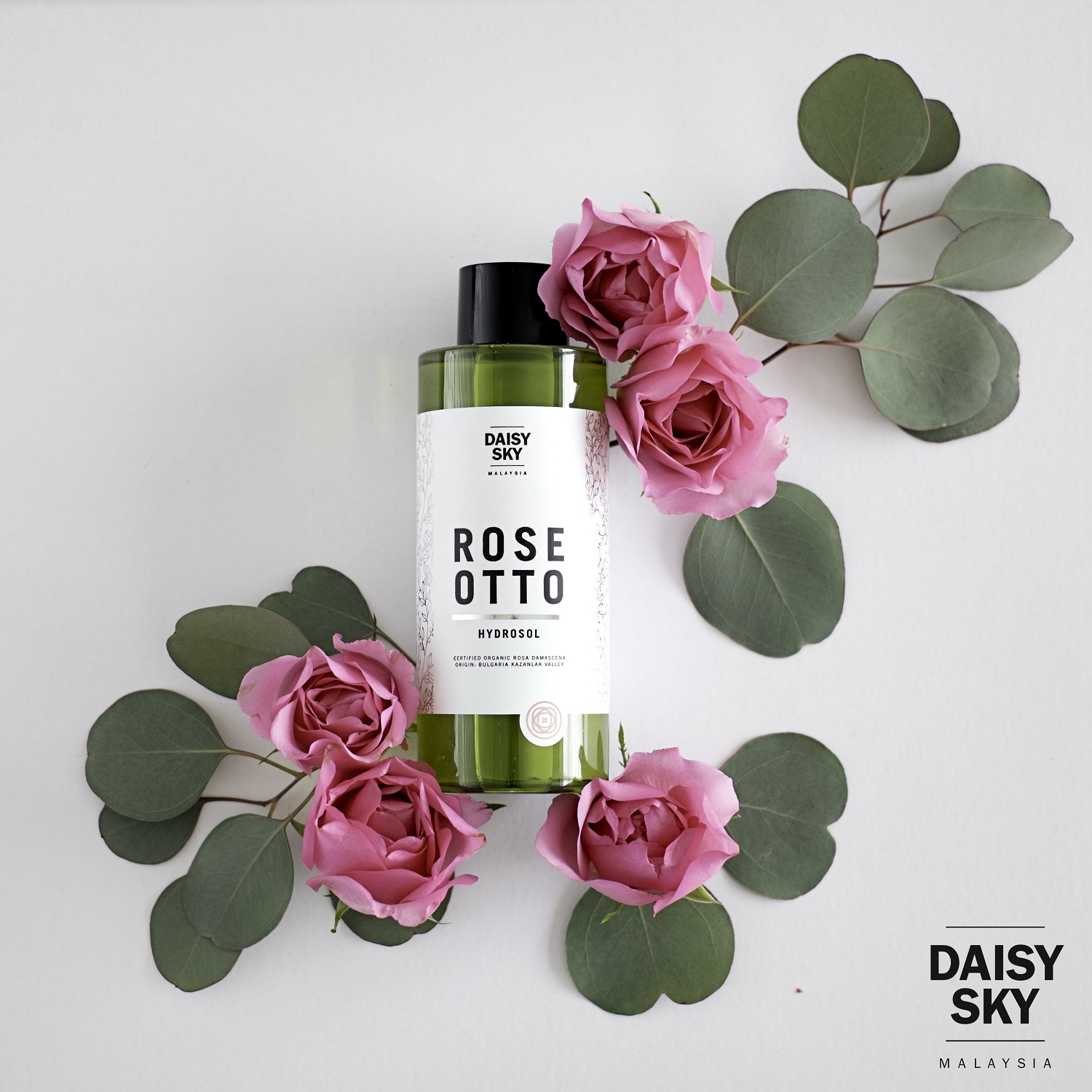 For more information, visit www.daisyskymalaysia.com | FB: DAISY SKY Malaysia | Instagram: @daisyskymalaysia
Read also: Discover The Gifts of Nature With Daisy Sky Malaysia