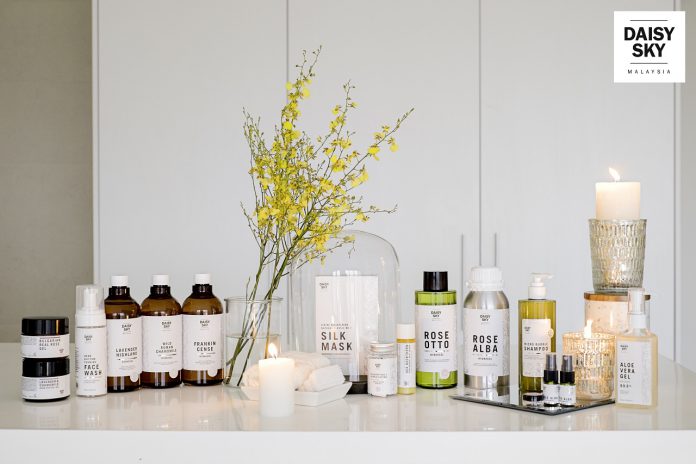 Daisy Sky Malaysia was founded in 2008 and has finally made its debut here in August 2016. The brand's philosophy 'Be As Beautiful As A New Bloom' came from its aim to respect mother earth and have the skin be rejuvenated by what comes from the essences of flora and fauna, mainly their star ingredient, the Bulgarian Rose – all natural, organic, vegan, aromatherapy skincare with zero paraben or additional preservatives. Their products are sourced from Bulgaria, Somalia, France and all over and are inspired by nature.
One of their key products is their range of hydrosols which acts as a toner and also, as a facial mask tonic when you drench your silk cotton facial mask in and apply to your face. They are made from 100% botanical extract and distilled with Bulgarian Spring Water from the mountain at a 1:1 ratio.

Since Daisy Sky Malaysia products are all-natural, it is recommended to complete using them within 6-months (maximum) upon opening. Their hydrosols are USDA-certified, and all their products are bottled in a GMPC-certified factory so the products are as fresh and pure as it gets!
From cleansers, hydrosols, masks, gels, serums, face tablets and even shampoo, you can let your body experience natural and organic skincare from head to toe!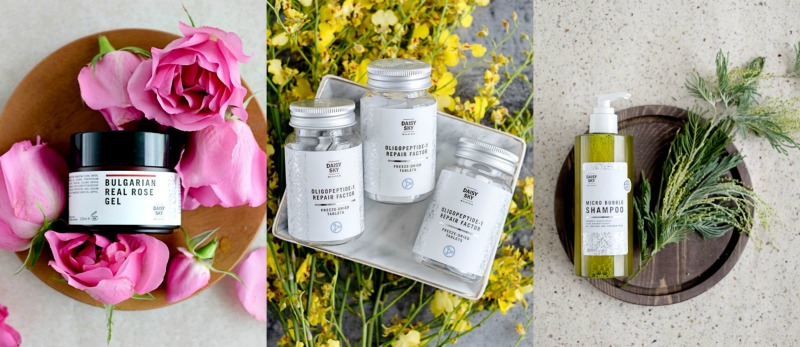 But be sure to check with your physician if you're allergic to certain aromatherapy essential oils before you start using natural products.
We'll be reviewing some of their key products in a coming post so look out for that!
Check out Daisy Sky Malaysia's products at www.daisyskymalaysia.com and also on Instagram @daisyskymalaysia.
Read also: 5 Foods You Should Consume to Get That Natural Clear Glowing Skin