Known for their artisanal style, luxury tea brand TWG Tea is releasing the new Morning Rooster Tea, a cheeky and bold in celebration of the vivacious and colourful year of the rooster.
A spirited blend of black tea and green tea, the Morning Rooster Tea is illuminated by a scattering of silver tips and colourful notes of jasmine, morning rose and orchard fruit, makes it a brilliant cup to set your taste buds fluttering.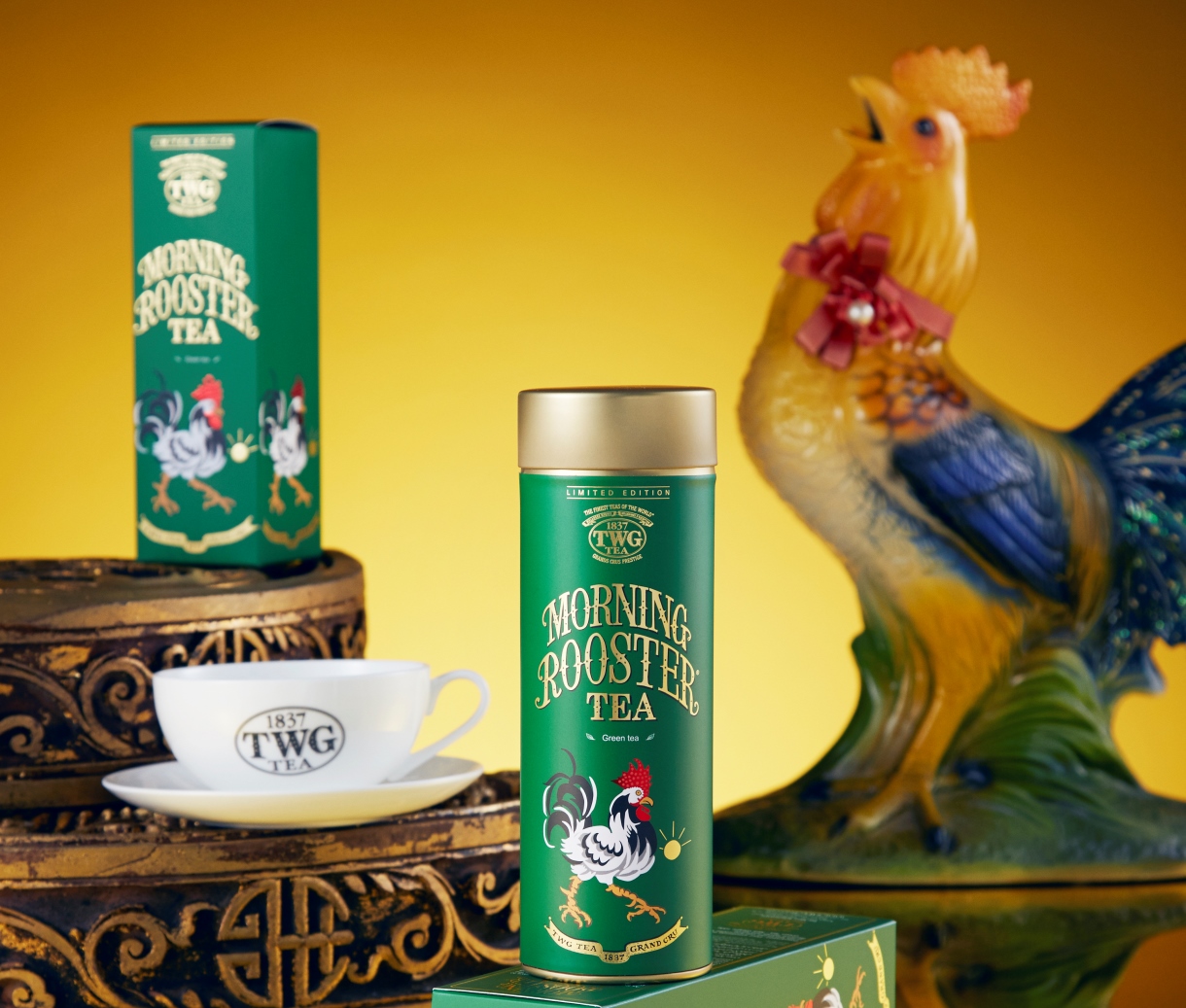 The latest addition to the Haute Couture Tea Collection®, this exquisite tea is beautifully packaged in the signature tin design. The sophisticated emerald-hued box makes an ideal gift for loved ones to usher in an auspicious Chinese New Year.
The Morning Rooster Tea retails at RM 112 and is available at all TWG Tea Salon & Boutiques in Malaysia. Head over to TWG Tea for more information.
Read also: A Bespoke TWG Tea Holiday and Gourmet Spread