Johor would be a perfect state to visit for those who love theme parks! One of the theme park's attractions in Johor, Puteri Harbour Attractions have kicked off a "Come Out & Play" campaign with a magical musical extravaganza at Sanrio Hello Kitty Town and an exclusive showcase of 70 MINIS engines at Thomas Town. Another theme park attraction is Legoland, a family holiday destination with more than 70 hands-on rides, slides, shows and attractions, and designed for families with children. There is also a new theme park opened in Johor, Dinosaur Kingdom, an award-winning travelling amusement park that is the first of its kind in Malaysia.
SANRIO HELLO KITTY TOWN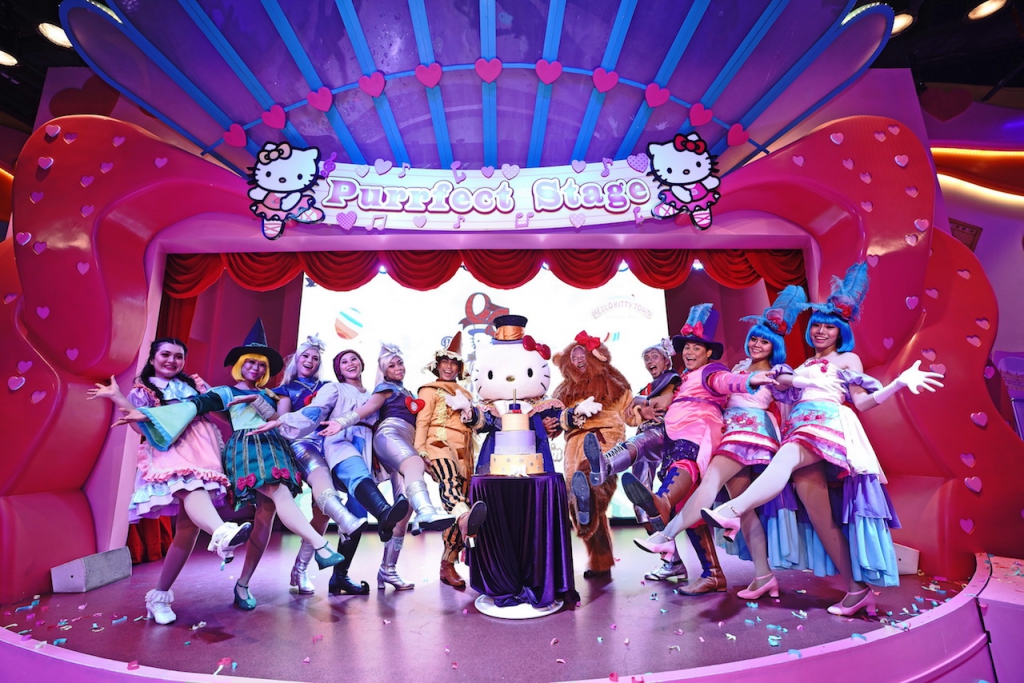 "Come Out & Dance In Oz" at SANRIO HELLO KITTY TOWN this holiday with a brand new presentation by the team entitled the "Great Witch Musical", which branches off into the various activities around the theme park. The musical is a spectacular song-and-dance show that features Hello Kitty as the heroine who travels the Yellow Brick Road together with Scarecrow, The Tin Man and the Lion to Emerald City and help save the Land of Oz from chaos and destruction. Young fans can also imagine their own adventures at the Land of Oz with Scarecrow and Tin Man-themed games on-ground and on social media (via the SANRIO HELLO KITTY TOWN facebook page), or try their hand at different DIY activities with the chance to take home souvenirs they crafted themselves.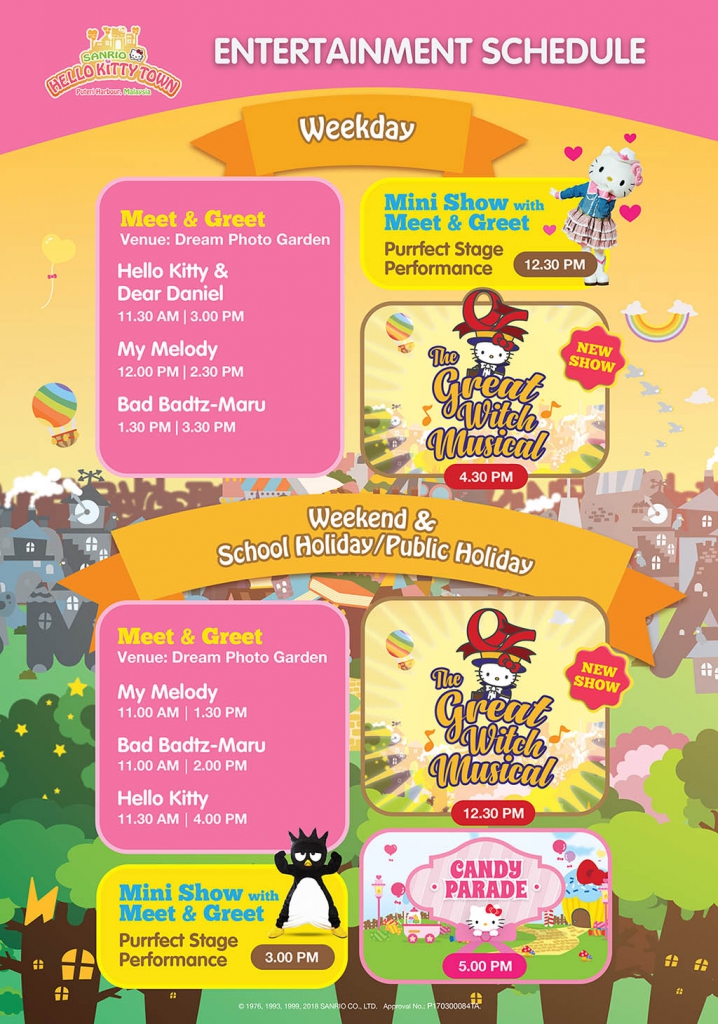 For more information, visit puteriharbour.com/play/sanrio-hello-kitty/.
THOMAS TOWN
Meanwhile, over at THOMAS TOWN, new railway adventures await young visitors starting with story-telling sessions conducted byMattel Southeast Asia's popular storyteller, Terence S. Gill, who is back by popular demand, and fans also get the chance to win Thomas & Friends-themed prizes by answering trivia questions and joining other on-stage as well as off-stage activities. The adventure culminates with the "Mini & Mighty" exhibition, featuring 70 metre-high Thomas & Friends MINIS engines to charm fans of the tank engines. Among the MINIS displayed are core characters such as Thomas, Percy, James,and Gordon. In addition, it also features surprising MINIS engines themes including Dino, Heroes, Spooky, Racers, Neon, Robo, Chillin' and Metallic.The exhibition gives young fans the opportunities to pose with their favourite engine and post their wefieson the Thomas Town – Puteri Harbour facebook page to win THOMAS TOWN park passes and Thomas & Friends merchandise.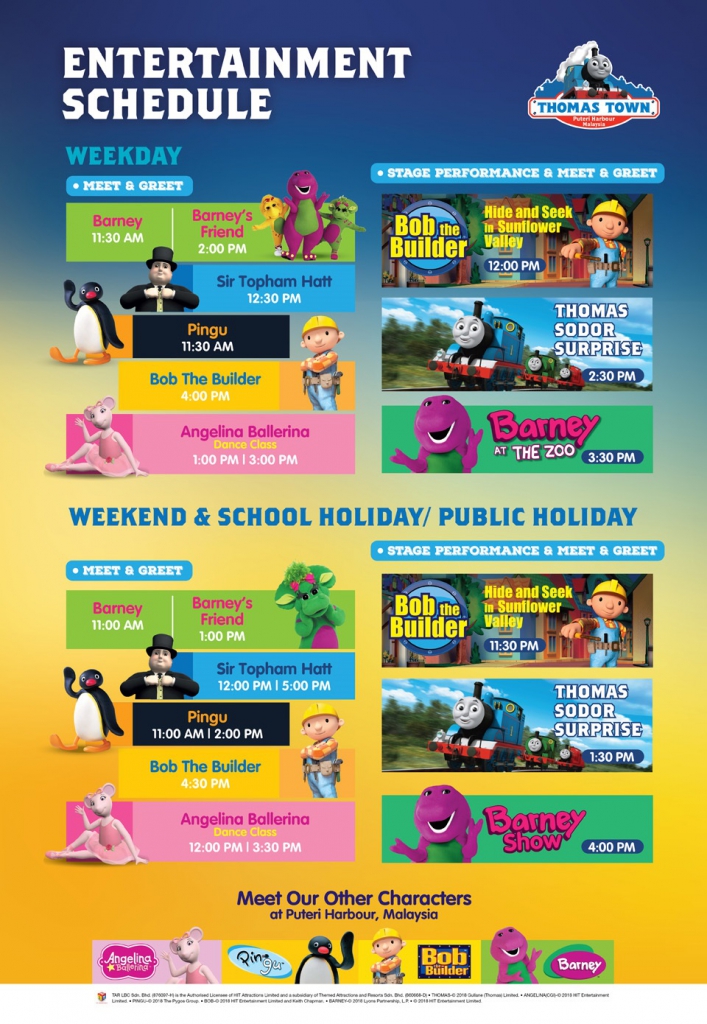 For more information, visit puteriharbour.com/play/thomas-town/.
LEGOLAND – SEA LIFE Malaysia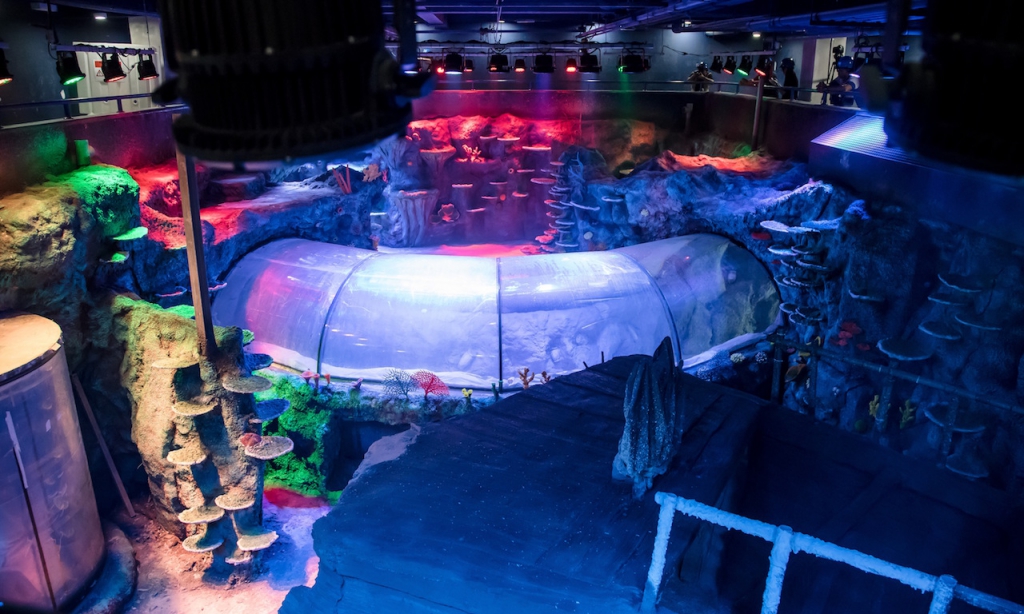 The soon-to-be opened SEA LIFE Malaysia is the first SEA LIFE to open in Malaysia, is the latest attraction in LEGOLAND® Malaysia Theme Park. This unique and interactive sea aquarium provides visitors with a fun and educational underwater experience through compelling storytelling and up-close interaction throughout its 11 different habitat zones.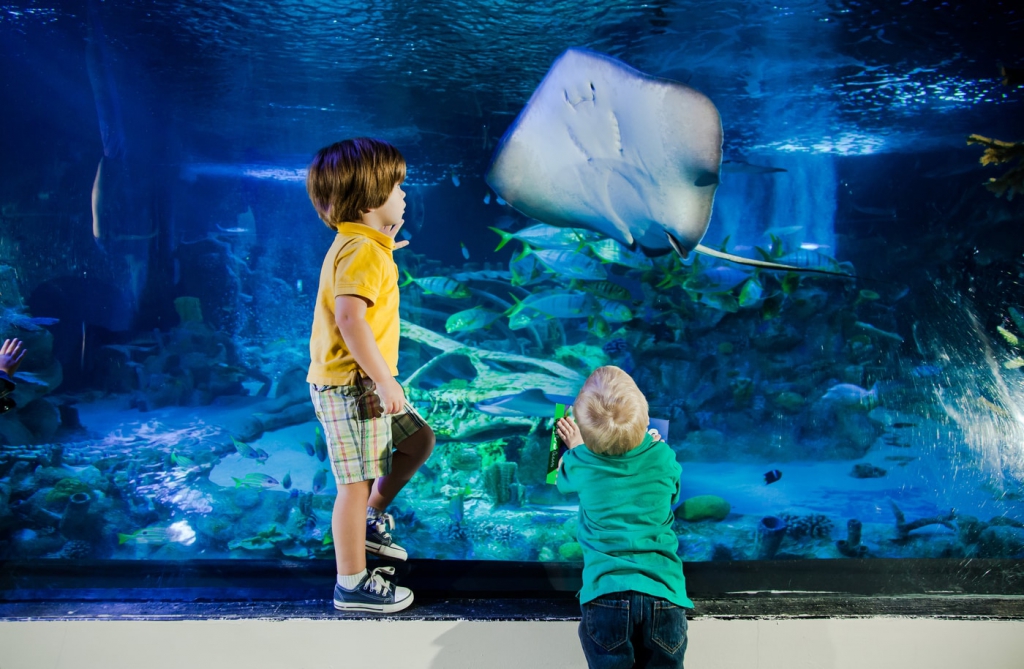 The Ocean tank which is the largest tank in the aquarium, will house a replica of a historic shipwreck, Wanli and be entirely themed to look like you are walking through the shipwreck with LEGO® elements spread out for display. Once the tanks have been filled, SEA LIFE aquarists will be working diligently to get the water quality and salt content ready for the arrival of marine life including Black Tip Reef Shark, Zebra shark, stingrays, seahorses, jelly fish and more. All 13,000 sea creatures will be arriving to their new home by early 2019.
For more information, visit legoland.com.my.
THE DINOSAUR KINGDOM OF THEMEPAKTU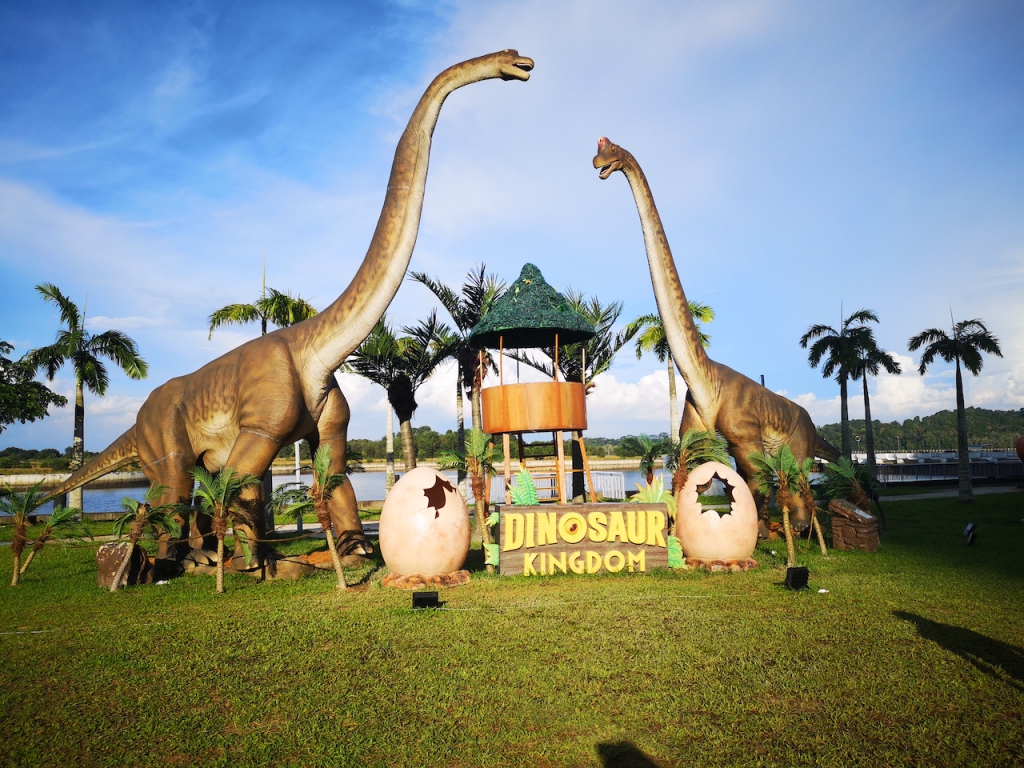 Brought to the Malaysian public by Themepaktu, or Theme-Park-To-You, Dinosaur Kingdom is an award-winning travelling amusement park that is the first of its kind in Malaysia. Featuring a Jurassic era theme, Dinosaur Kingdom transports visitors back to prehistoric times. Visitors to the park will enjoy discovering more than 25 various animatronic dinosaurs placed around the outdoor park and also learning about these ancient creatures in the education centre.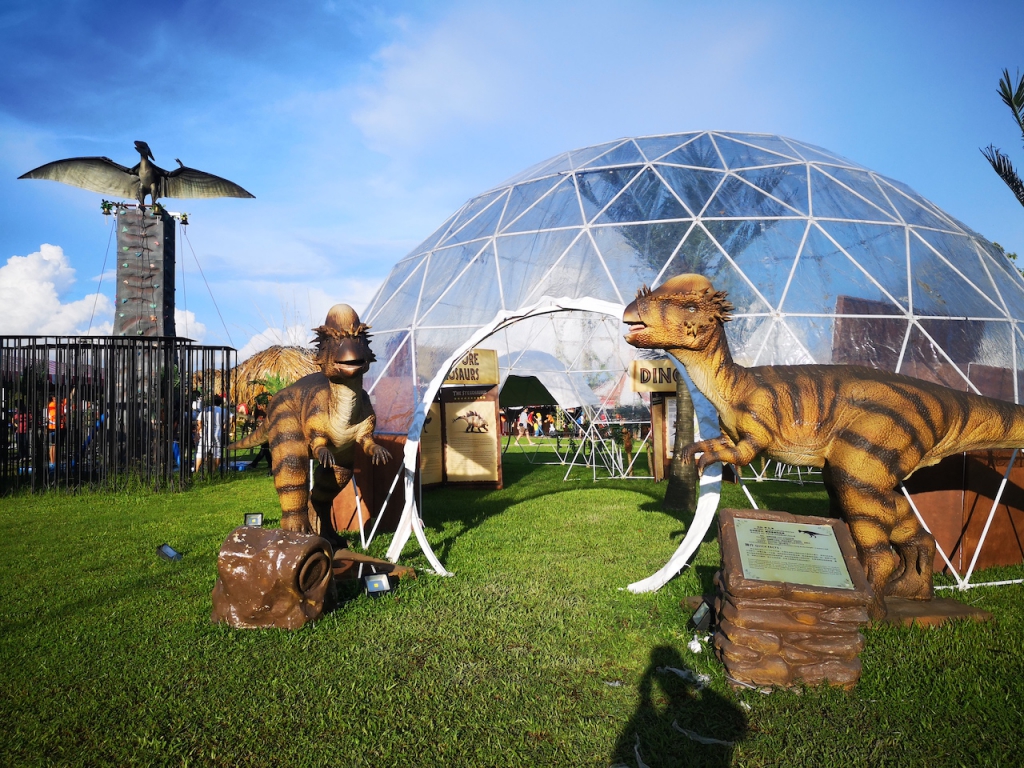 This open concept gives children the opportunity to enjoy a real life learning experience. Instead of merely reading about dinosaurs on a screen, children will get to come outside to experience, see and touch "dinosaurs" at the park. With over 15 exciting dinosaur-themed attractions in the park, both children and adult visitors alike will have a fun and entertaining time taking part in these attractions which comprises of:
Rides and games
Live shows
Animatronic dinosaurs
Education centre
Dinosaur merchandise
Food & Beverages
For more information, visit themepaktu.com.
Read also: World's Biggest Indoor Theme Park IMG Worlds of Adventure Is Now Open in Dubai