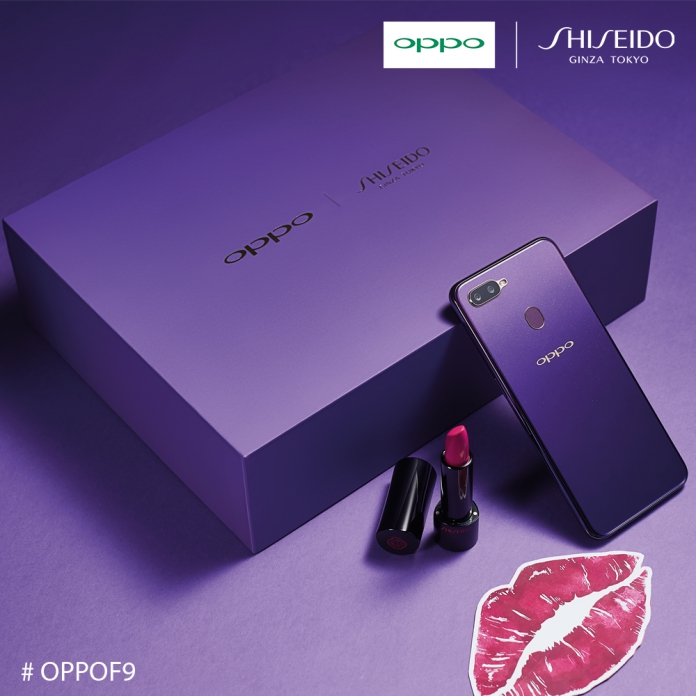 OPPO is in collaboration with Shiseido, a well-known Japanese beauty brand, brand which to bring beauty and technology together for Malaysians through the OPPO F9 x Shiseido Starry Purple limited edition gift box. 
Customers who purchase the special edition gift box will receive a glittery F9 Starry Purple, a Shiseido Lipstick and more surprises that are inspired by the F9 Starry Purple shade. It is a no-brainer that both elements complement each other as they have the same vision towards fashion sense and style.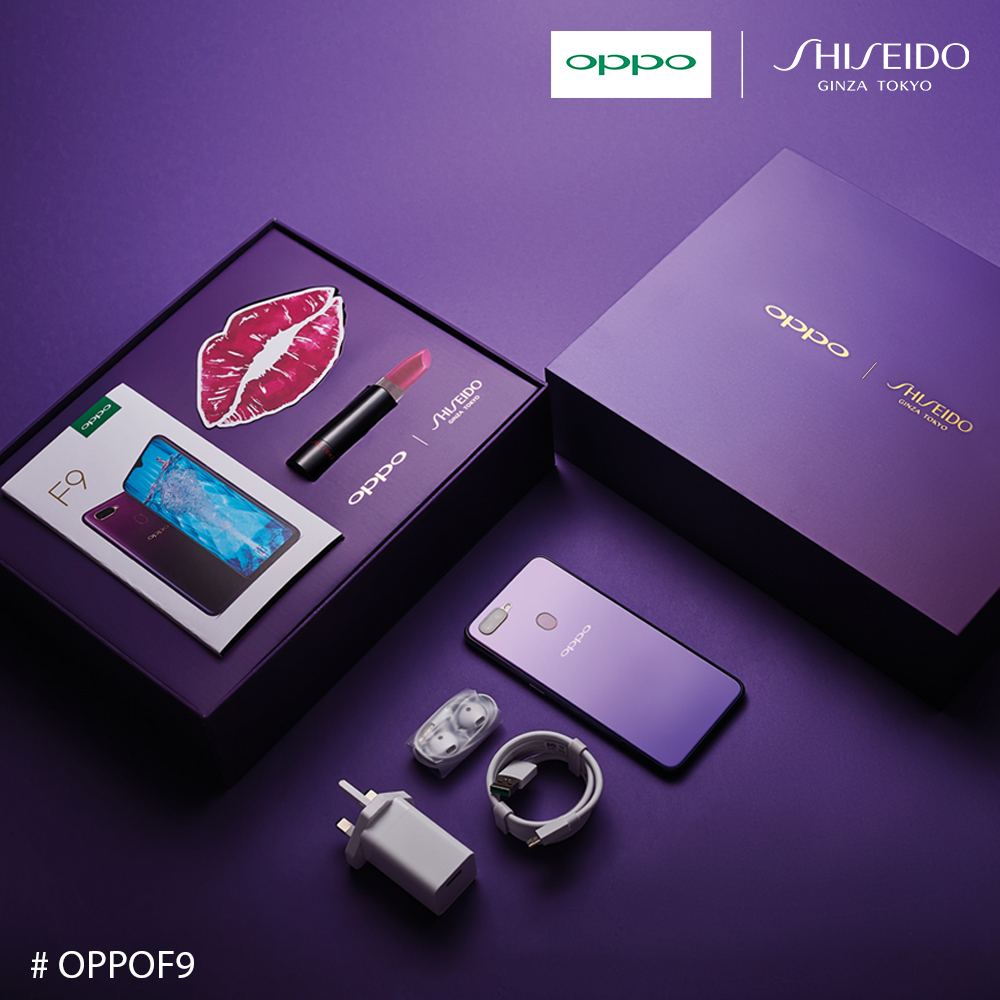 The upcoming entry of the OPPO F9 Starry Purple edition into the Malaysian market will also bring two shining stars Hebe Tien and Ayda Jebat to the launch event. Stay tuned for more information during the launch on 2nd October 2018!