Diptyque is paying tribute to the stars in their Winter Collection 2017 with help from artist, Philippe Baudelocque to remind us that the heavens are the loom on which we weave our dreams.
He drew three mythological creatures: a Phoenix, a Dragon and a Unicorn, where each of these creatures gave its name to a constellation. Each embodies a distinct colour, and fragrance creating olfactory landscapes that resonate with poetic dreams.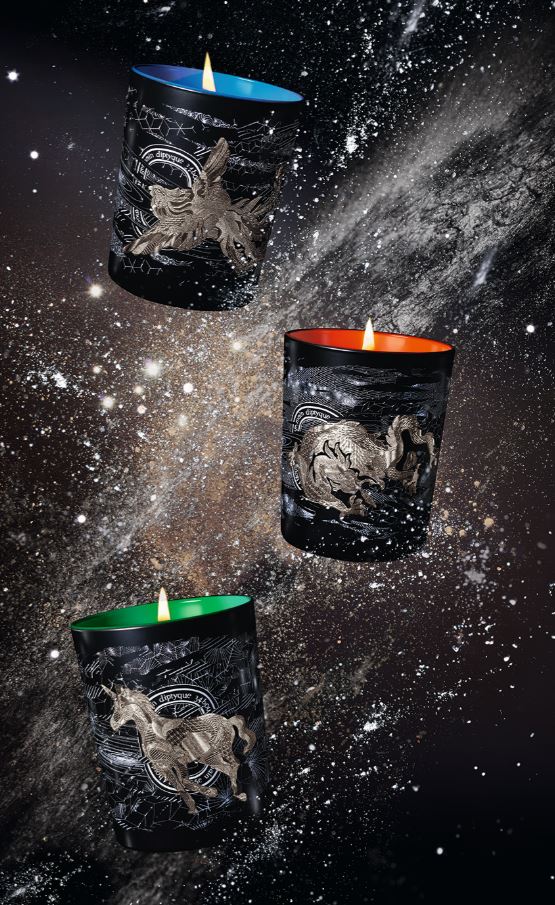 The three special candles were born of the union between diptyque and Philippe Baudelocque, welcoming us to close our eyes, and let the soothing allure of their fragrances whisk us off without a second thought toward the starry skies above.
1.Frosted Forest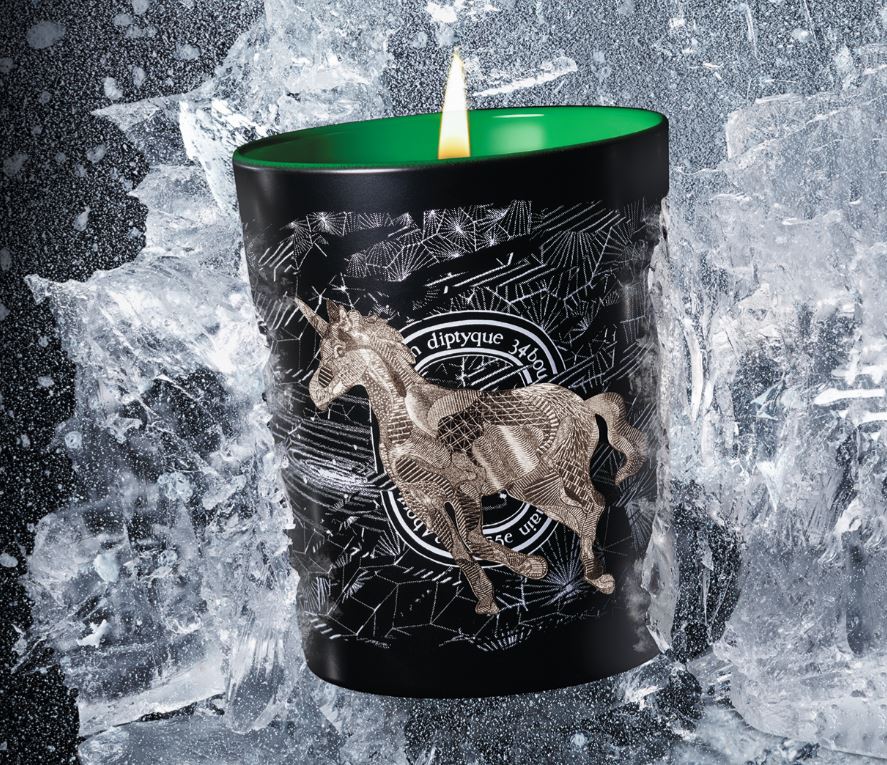 Symbolically, the Unicorn was considered very important during the Middle Ages. It represented harmony, order and beauty. It is associated with the color green, bringing to mind enchanted forests, exhilarating strolls along majestic pine tree paths.
The precious, one-of-a-kind scent of resin reminds us that its horn was reserved exclusively for kings because it was believed to have supernatural powers. Pine needles, Hinoki wood and mint nestle together to create the rare aromas of a vast frosty forest.
2.Fiery Orange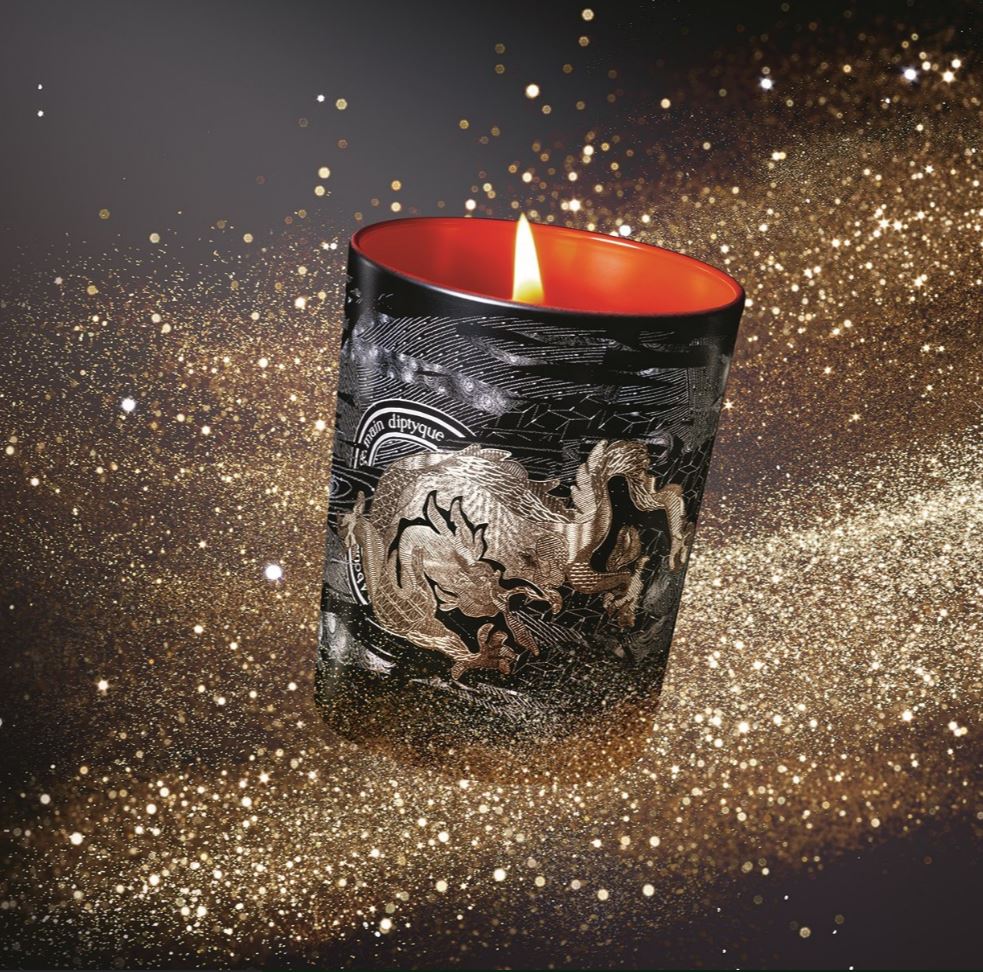 It is said that during a single combat, the goddess Athena grabbed a dragon by the tail, swung it around over her head, and then cast it into the heavens, hooking it til the end of time on the North Star.
The Dragon was also the keeper of the Hesperides garden where the nectar of the gods flowed, protected by a fabulous tree with golden apples that sparkled as bright as its sentinel. Flamboyant and luminous, it evokes the colour red and the heat of fire. Blood oranges from Italy, smoky wood, juniper and cloves joyfully sizzle in a citrusy fire.
3.Incense Tears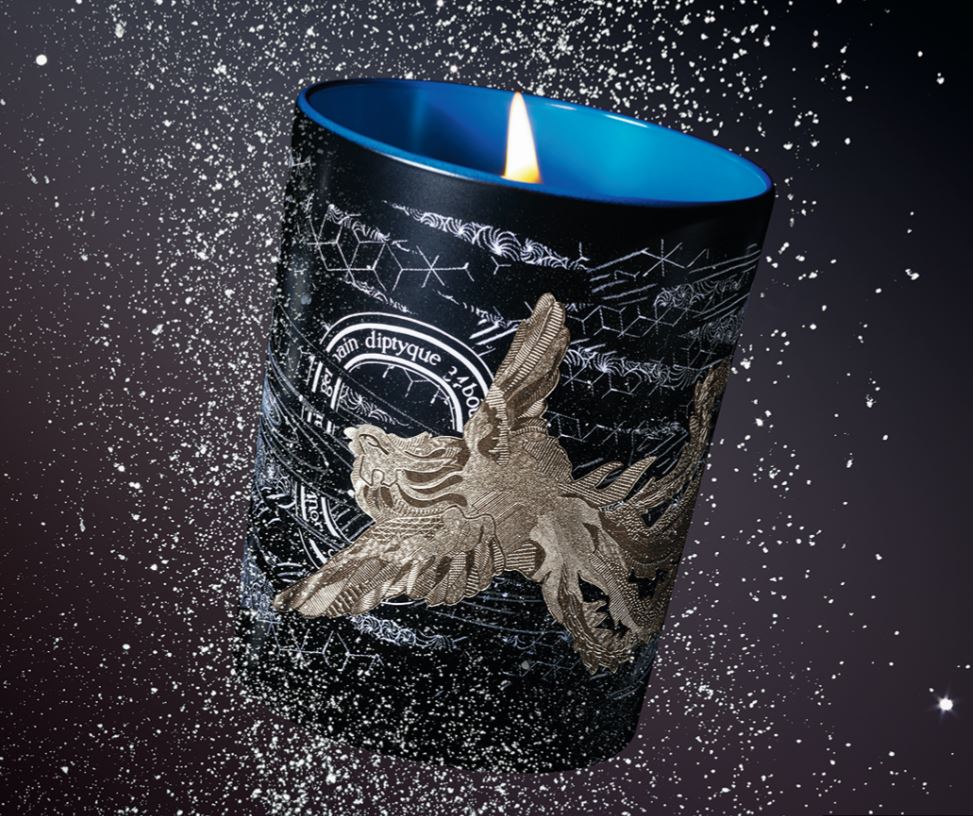 The enigmatic Phoenix, born from its ashes, inspired this blue candle, symbolic of immortality. It lives in a fragrant nest, woven with fresh laurel leaves, delicate spikenard twigs, cinnamon and myrrh. It doesn't eat grass or fruit, only the sap of rare aromatic plants and the incense resin, beautifully compared to tears by poets.
What other mythical creature could have inspired this fragrant combination of frankincense and myrrh wrapped in powerful cinnamon?
Whether you're drawn to the Unicorn, Dragon or Phoenix constellation, these magical beings will bring stargaze to your Christmas. Each are limited edition and retail at RM189(70g) and RM319 (190g).
To add a bit more magic to your Christmas, here are other gift indulgences that will bring stars to your eyes.
Constellations Carrousel, RM309 & + 2 Candles (Baies and Feu de Bois), RM 679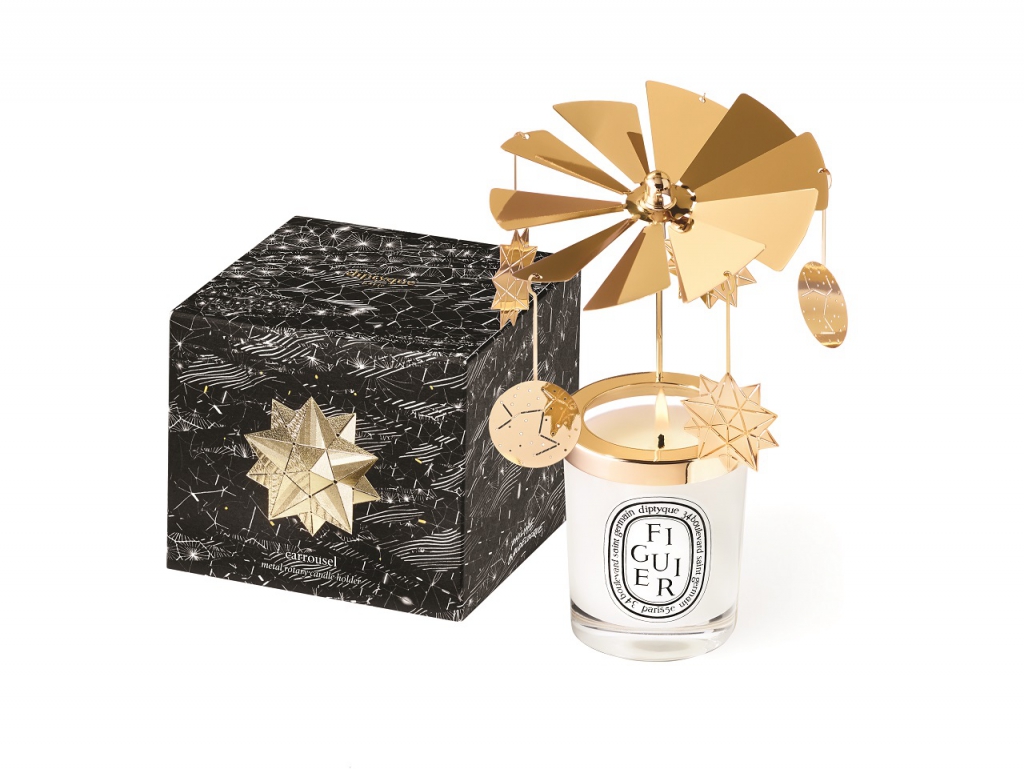 This carrousel magically dances in circles thanks to the heat generated by the candle (Only 70g candles) flames, revealing enigmatic shapes through a fascinating play of light. See it in action on our Instagram!
Giant Baies Candle, RM1889 (1500g)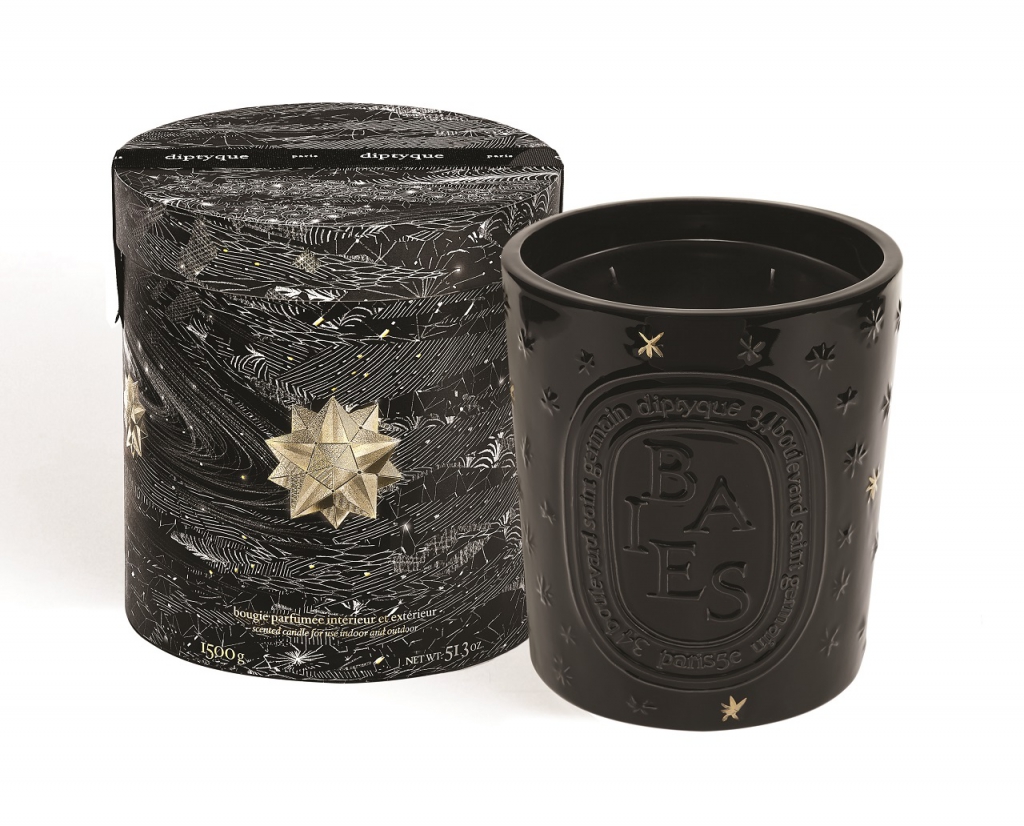 Born of two savoir-faire, this remarkable candle was poured into ceramic made by the Manufacture Virebent and adorned with hand painted stars that dance in a festive spirit.
3 Candles Gift Set, Price Unavailable (70g) & RM929 (190g)
This beautiful set comes with 3 of the limited edition Constellation candles, Frosted forest, Fiery orange, and Incense tears.
Advent Calendar, RM2979
25 little treasures from personal and home fragrances and body care to enjoy before Christmas.
The Diptyque Winter Collection 2017 Constellation is available at :
Diptyque Pavilion Kuala Lumpur, KENS Bangsar Shopping Centre, KENS apothecary Bangsar Village II, KLCC, The Gardens & One Utama. Online at www.kensapothecary.com.my.
Read also: Un Air De Diptyque, The Luxurious Car Diffuser You Never Knew You Needed