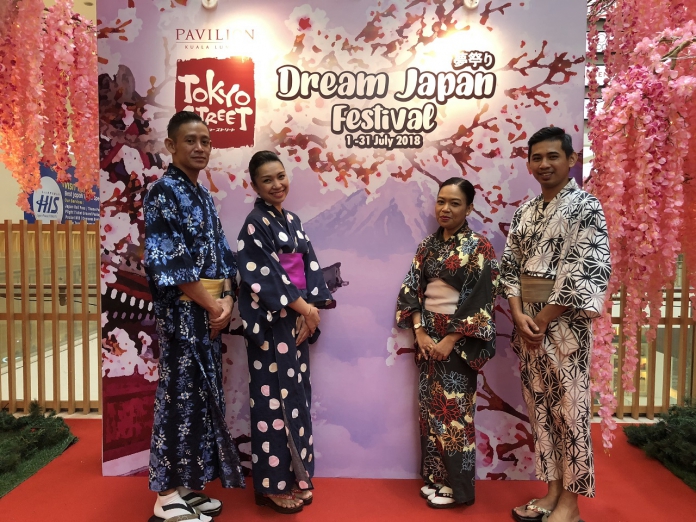 Pavilion Kuala Lumpur's award-winning precinct, Tokyo Street turns 7 this year and in conjunction with Visit Pavilion 2018, it's holding a 'Dream Japan Festival' where you can enjoy all things Japanese, including exhilarating deals, fantastic food, fun workshops, amazing rewards, cool pop-ups, exciting arcade games and more for this whole month!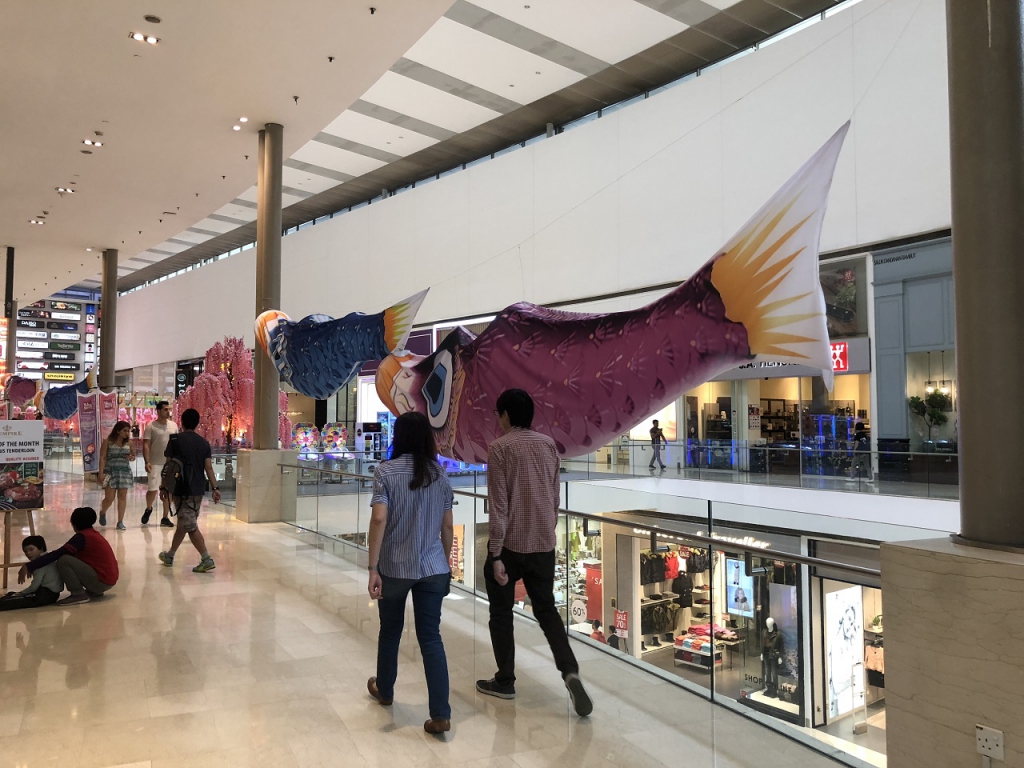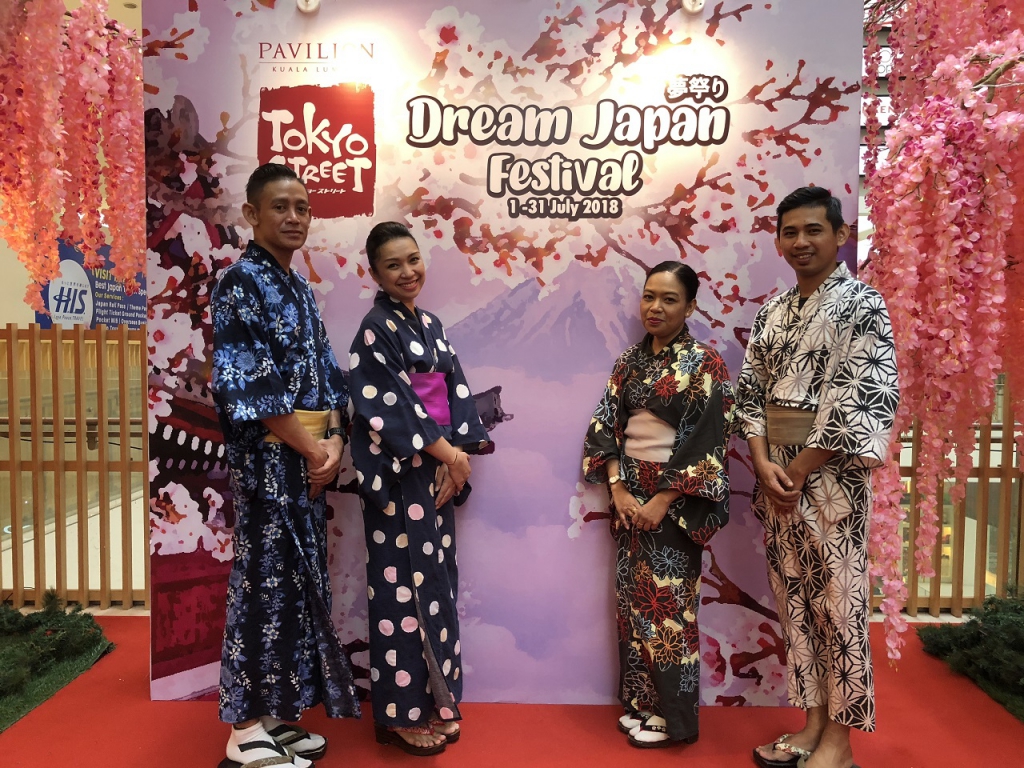 Blending the traditional and modern experiences of Japan's metropolis in one, make your way to Tokyo Street Pavilion KL to enjoy:
Dream Experiences
Get your cameras out for wefies with adorable life-sized LINE character mascots who return to Tokyo Street. Follow "Pavilion KL" on LINE, answer the daily quiz and stand a chance to win exclusive LINE merchandise! Fun workshops on sewing, bonsai-care and air clay are available all-day from 9 –15 July. And to bring back to the community, in particular underprivileged single mothers, a Handmade Market is happening as well where they can showcase their sewing craft at the 'Tokyo Street Dream Japan Festival'.
Try your luck at the fun street fair games and arcade too!
Dream Indulgences
Discover a plethora of deals at RM7 and offers from selected retailers.
Fashion & Accessories
Bling Bling Paradise offers quality hand-crafted and customized accessories, featuring beautiful Swarovski Crystals. Create a bracelet or a necklace, adorned with charms at Minimalist Lab, or at Vintage 1988 where you can customize your accessories from over 300 charm designs.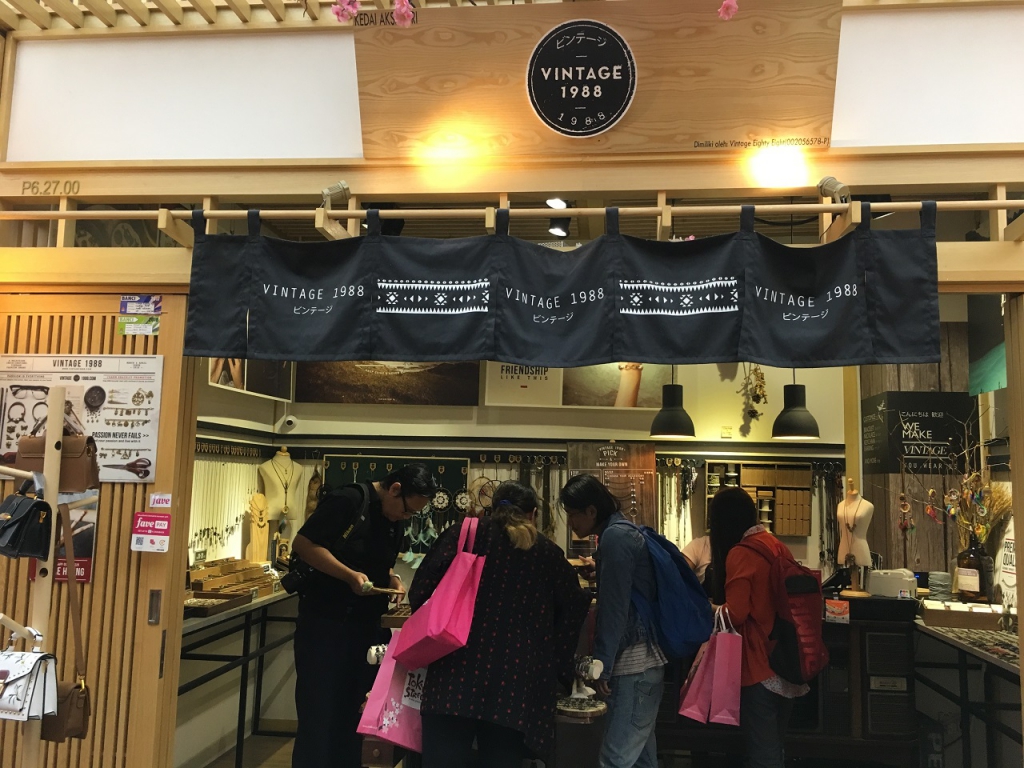 Summer By Aisha is the ultimate swimming attire for all women and kids with trendy designs and affordable prices. Step into Su.Soku for hosiery, foot comfort products, leggings and body shaping garments. Vovarova To Minako's accessible line of handbags, travel totes and messenger bags are made from lightweight fabric featuring excellent storage capacity. Simple Bean features fashionable ready-to-wear apparel from comfortable basics to classic-trendy and pieces at affordable price. De Keiko 14 carries Anello Bags that are trending like hotcakes in Japan and on Instagram. Great quality umbrellas are also aplenty at Feuzu!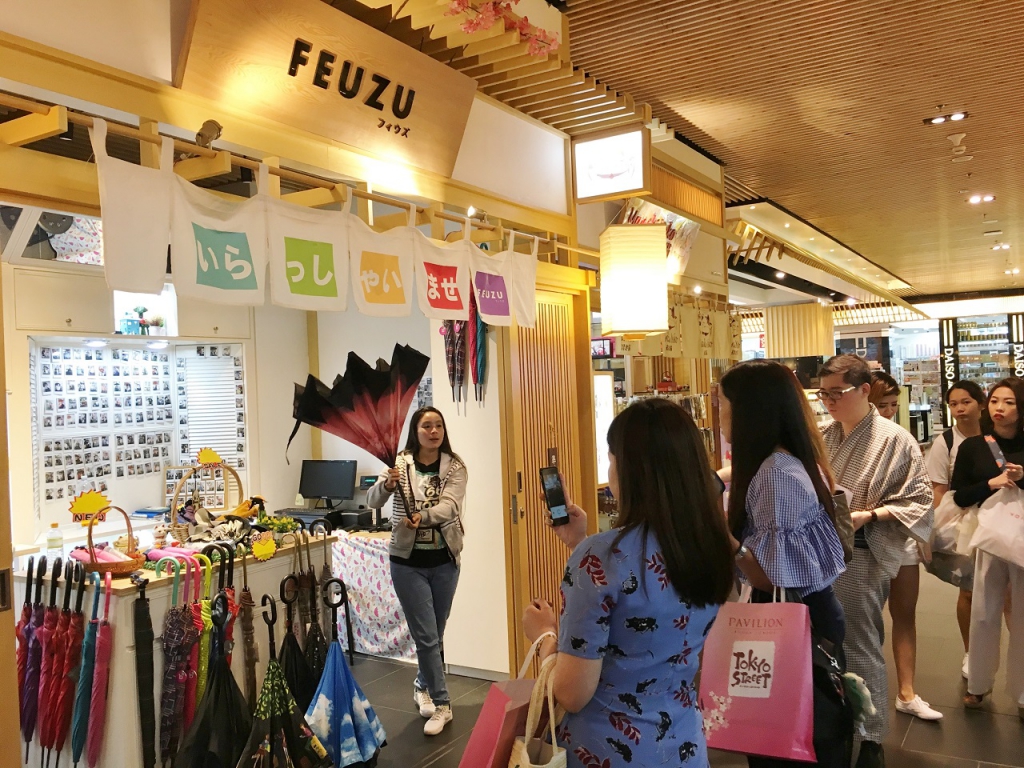 Lifestyle Merchandise
One of the mainstays of Tokyo Street, a visit to Daiso to find random knick-knacks you never knew you needed. From dining utensils to snacks, toiletries to makeup and stationery, Daiso has it all for only RM5.57. Fuji Yamanashi offers signature products from the Yamanashi prefecture such as Koshu and plum wines, and Houtou noodles right here in Malaysia.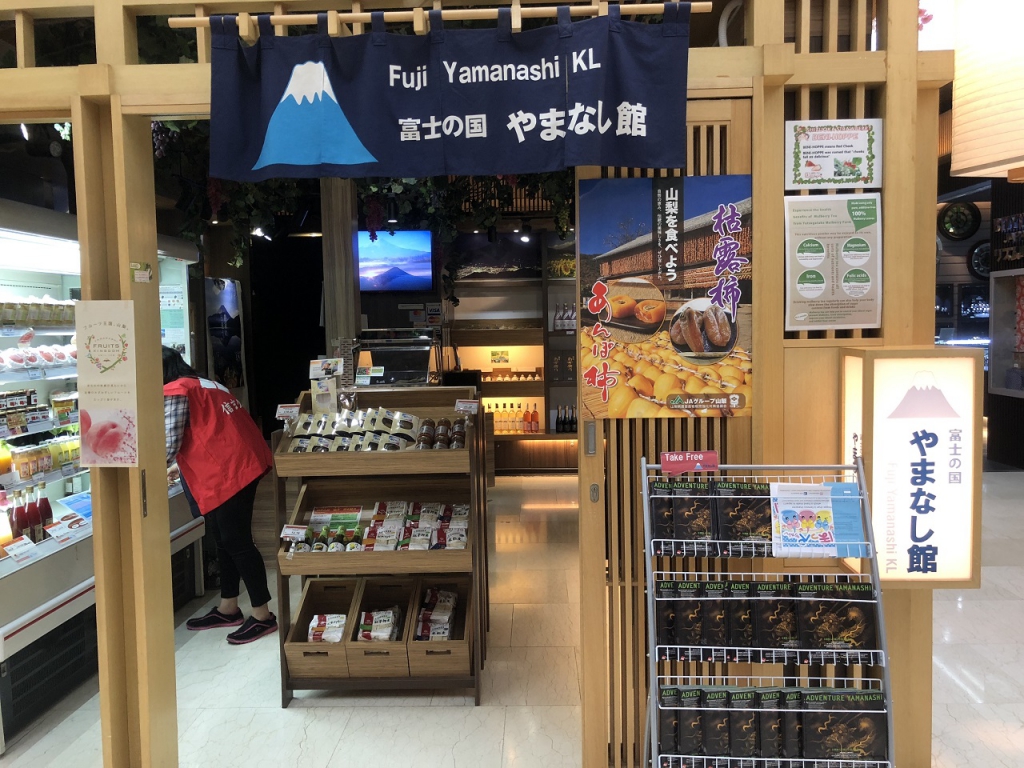 At Taby House release your inner artist and paint masterpieces.
Bonsai is the art of dwarfing trees or plants and developing them into aesthetically appealing shapes but if you want a plant 'pet', they have Marimos too at Zen Bonsai.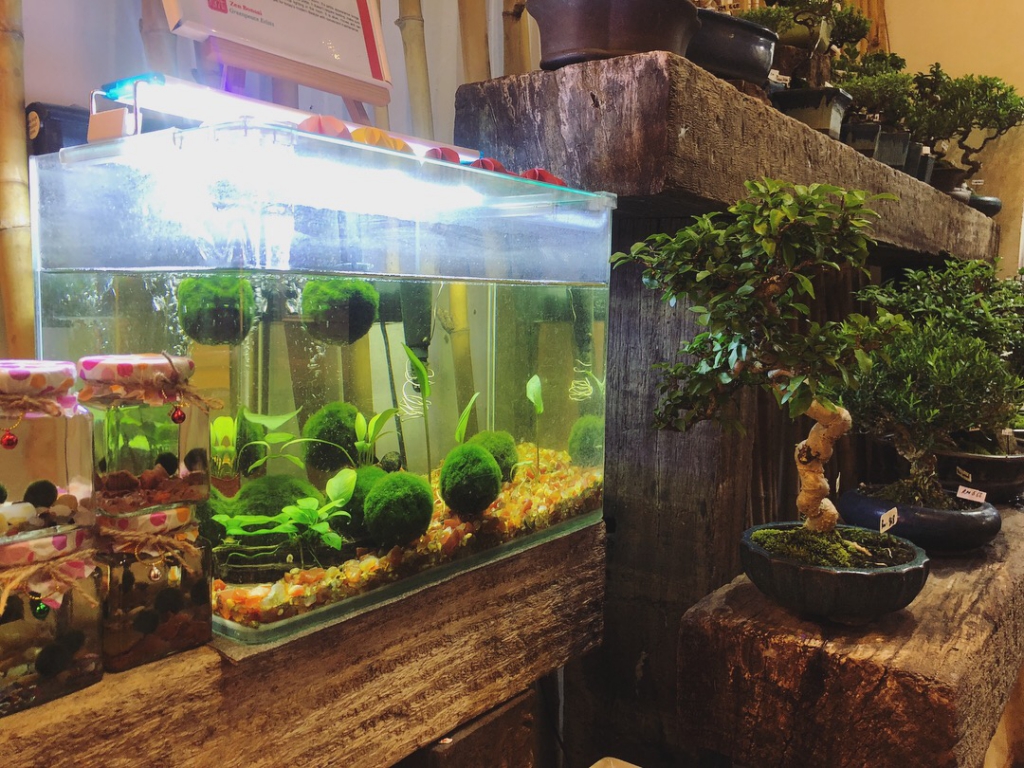 Dining & Snacks
As its name suggests, Tokyo Teppan specializes in the best of teppanyaki, similarly, Fuji Sushi serves quality sushi and other Japanese cuisines at affordable prices in a warm and friendly environment.
At Hokkaido Ramen Santouka, discover founder Hitoshi Hatanaka's classic ramen topped with a fabulous char siu pork. Then enjoy made-on-the-spot Kindori Ice Cream that incorporates 100% blast frozen fresh fruits, 100% fresh milk, no colouring and no preservatives for a fresh a natural fruity indulgence.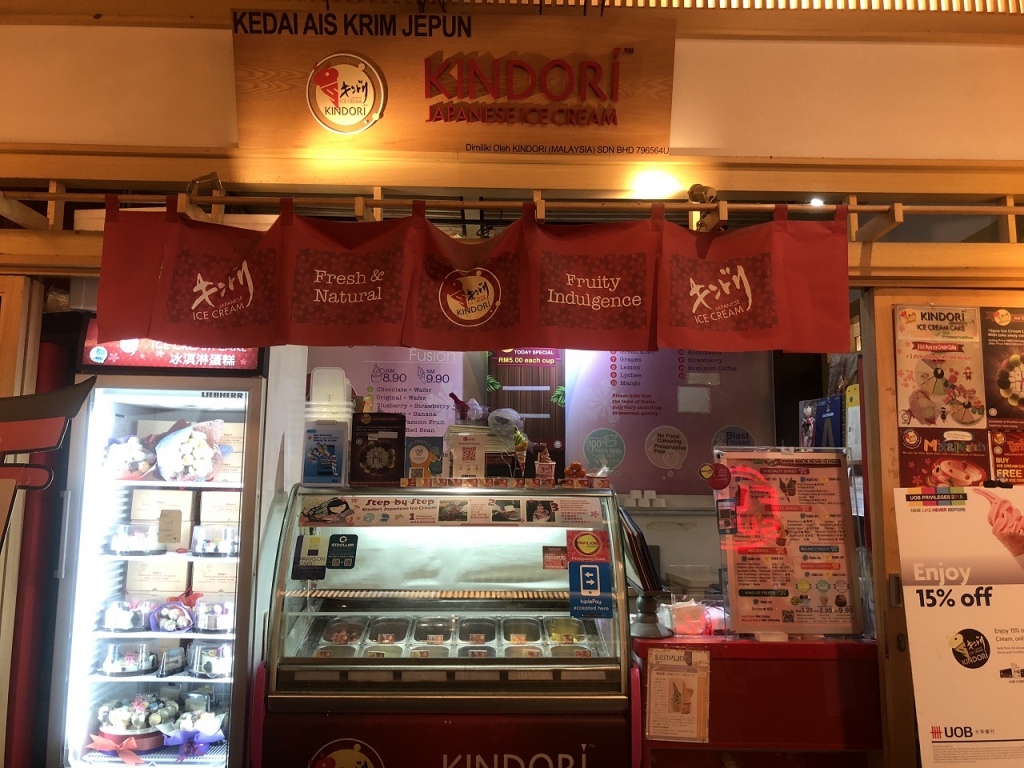 Over at Matcha Hero Kyoto, taste the richness of ice cream and drinks made from Marukyu Koyamaen Green Tea. (It's one of the best spots for Matcha and Houjicha ice-cream!)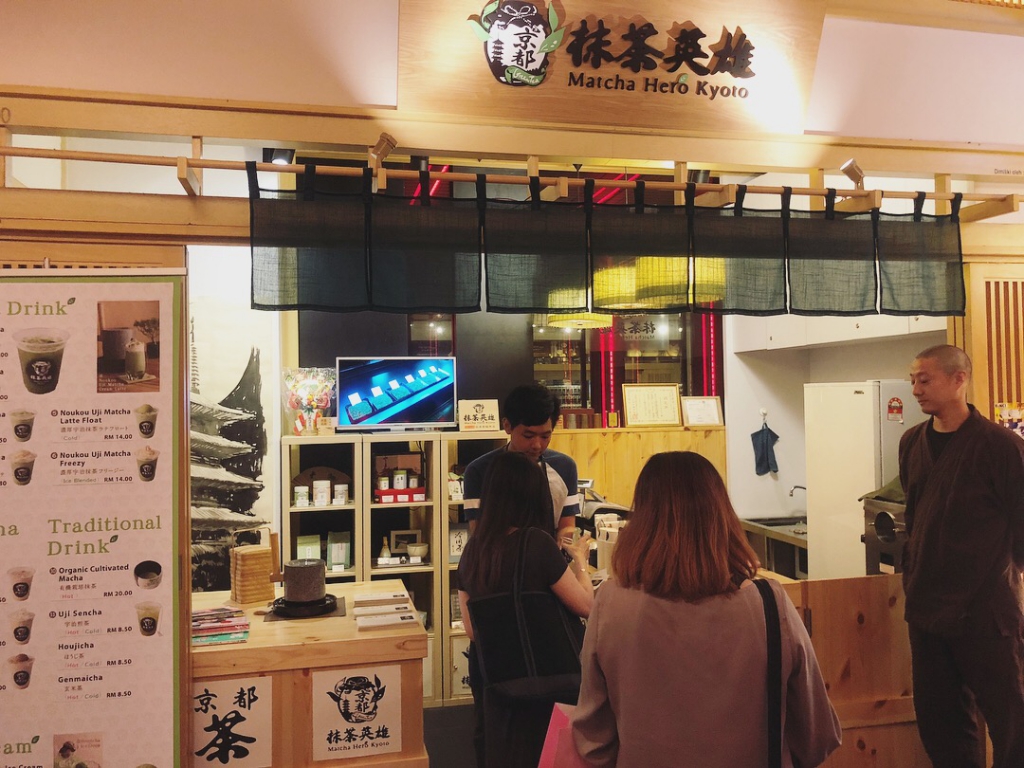 Enjoy the unique snack of hand-made baked baguettes from Japan, flavoured with preferred ingredients in a variety of colours at Rusco and last but not least, get your snack fix at Eureka Snack Bar for various flavours of popcorn or Shojikiya for imported from Japan products.
And, if you spend RM100 at Tokyo Street (or RM300 mall-wide), you can stand a chance to score a 5D/4N holiday package from H.I.S Travel with a pair of business class tickets and 5-star accommodation! So ikimasu (Let's go)!
As part of Tokyo Street's 7th Anniversary, Japan Expo Malaysia is back this year from 27 –29 July. Riding on the success of last year's inaugural Japan Expo Malaysia, the event returns bringing Japan's most iconic cultures, music, anime, art, fashion, food, travel and live entertainment to Malaysia. This year's expo features over 30 specialised booths spread over four dedicated experiential zones – Taste of Japan, Entertainment, Travel & Education, and Art & Culture. Organised together with G-Yu Creative Company, Japan Expo Malaysia 2018 welcomes back pop sensation Pikotaro back to its stage, alongside Japanese celebrities Shogen, Ryuji Aoki, The Sixth Lie, Misono, You Kikkawa and Hiroyuki-Mitsume Takahashi.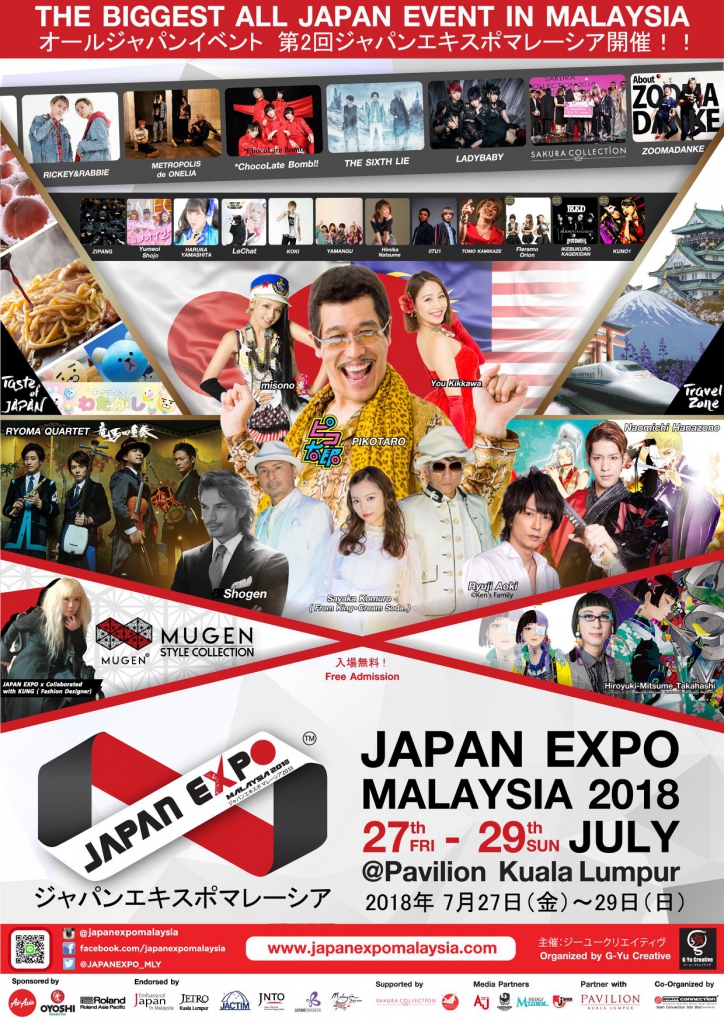 For more information, visit pavilion-kl.com.
Read also: A Celebration of a Thousand Dreams with Pavilion KL's 'Raya Seribu Impian'