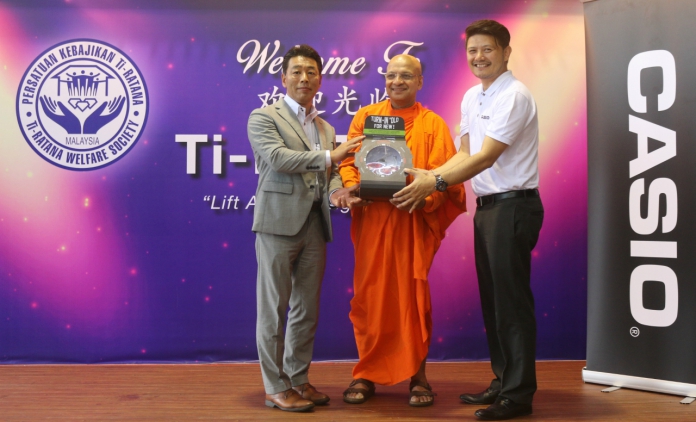 Casio Malaysia (M) Sdn Bhd and its authorized distributor, Marco Corporation (M) Sdn Bhd are working hand in hand with Ti-Ratana Welfare Society to launch their 'Turn-in Your Used Watch For A Good Cause' Campaign, a Corporate Social Responsibility (CSR) initiative that aims to light up the lives of the underprivileged.
Ti-Ratana Welfare Society is a community centre set up in the spirit of compassion to serve and provide shelter, education and care to the underprivileged members of the community. It is also a voluntary, non-profit, non-partisan and non-denominational organization offering a wide scope of community services.
The 'Turn-in Your Used Watch For A Good Cause' Campaign kicked-off with Casio Malaysia and Marco Corporation dropping off 50 Casio watches into a collection box which will be made available at more than 60 participating outlets nationwide.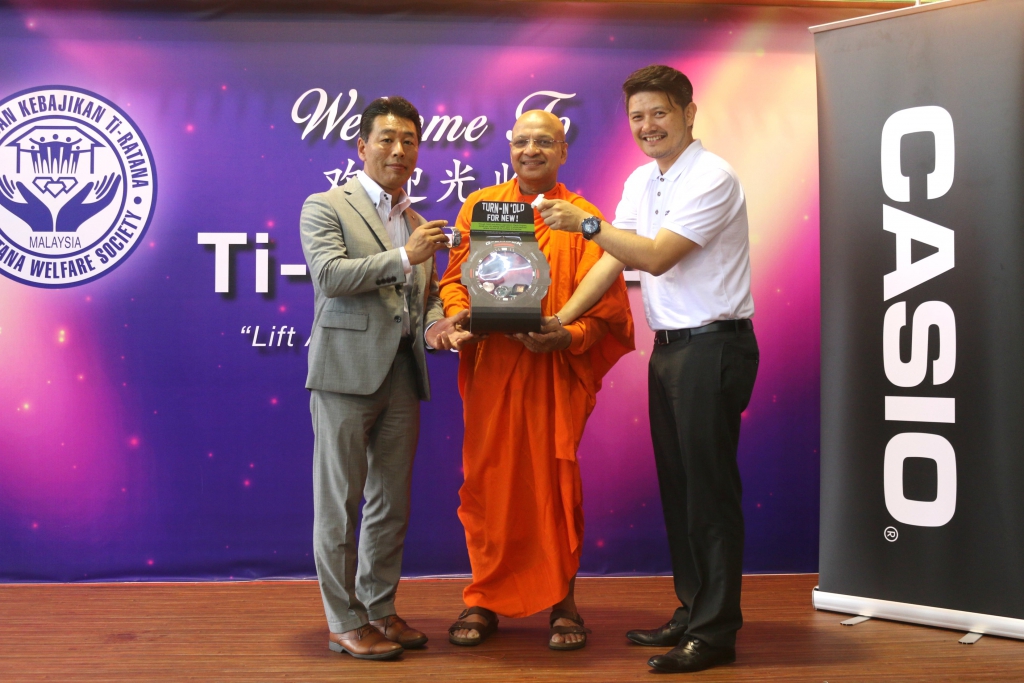 All you have to do is head over to any G-Factory and participating watch outlets to donate an old (fully functioning) Casio watch. All donated timepieces will be examined by Marco Corporation's Service Centre to ensure that the watches are fully functioning before they are gifted to select list of welfare and children's homes under the Ti-Ratana Welfare Society. In exchange of this act of kindness, donor will receive a set of three vouchers to be redeemed on their next purchase as follows:
RM100 off for purchase above RM300
RM200 off for purchase above RM700
RM300 off for purchase above RM1000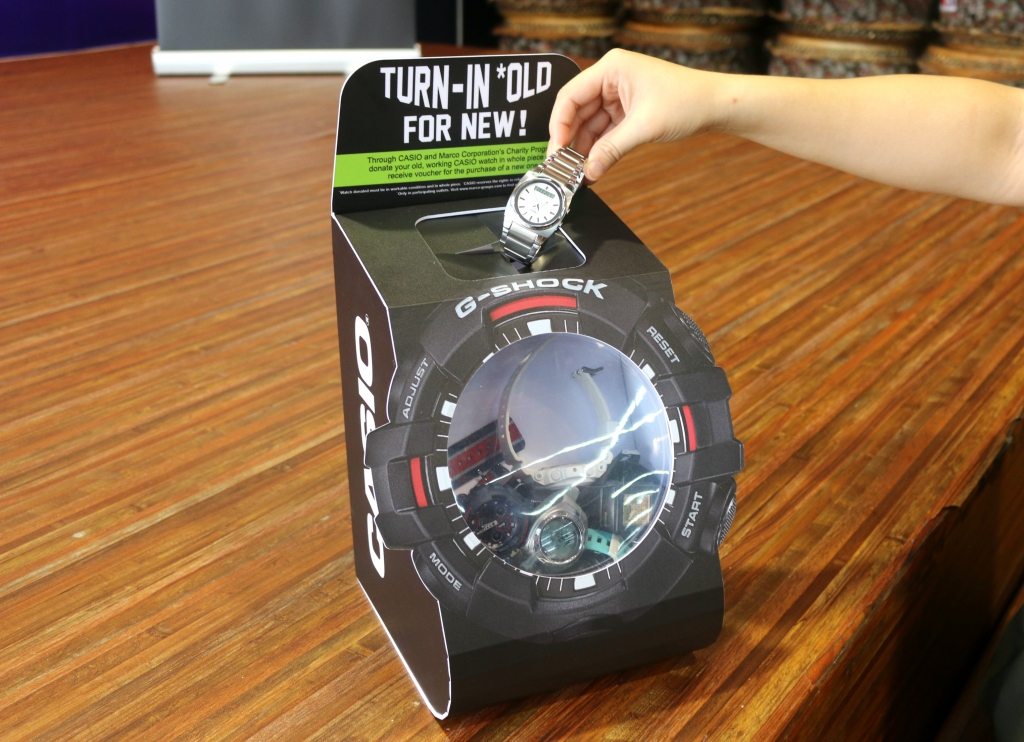 "This campaign has given us an opportunity to team up with the Ti-Ratana Welfare Society whose mission and values we firmly believe in. We hope to raise awareness and involve our customers in the joys of giving back to the underprivileged when they become part of this campaign", said Tezuko Itsuro, Managing Director of Casio Malaysia.
Ti-Ratana Welfare Society's Founder and Advisor, Most Ven. Datuk K Sri Dhammaratana, Chief High Priest of Malaysia said, "We are so grateful and fortunate to partner with Casio Malaysia in such a meaningful way. All the watches collected through the generosity and kind contributions of their customers will truly make a difference in brightening up the lives of the underprivileged which is completely in keeping with our society's motto of – Lift a Hand, Light a Heart".
For the list of participating stores, please visit www.marco-groups.com
Read also: Casio Releases BIG BANG BLACK 35th Anniversary G-SHOCK Collection