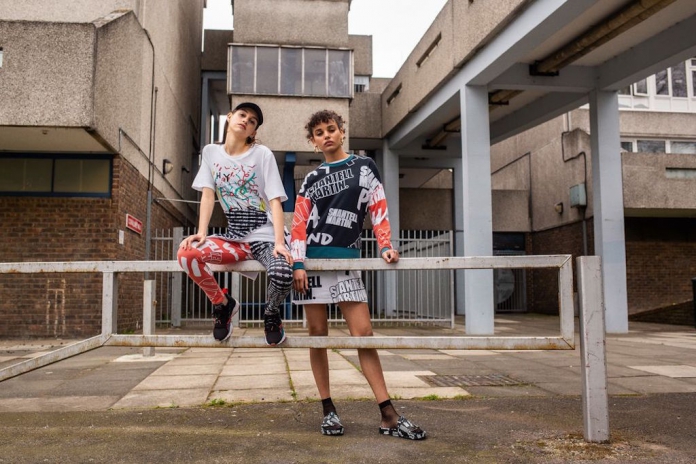 Renowned artist Shantell Martin has created a language of lines. At once whimsical and profound, her thought-provoking and memorable world of characters and messages bridge the gap between fine art, performance art, and everyday life.
Following her debut collection with PUMA in Spring 2018 that predominantly featured a monotone palette with hints of blue, her second collection bears her signature illustrations and lettering incorporated in a vibrant mix of colours for a '90s rave-inspired feel.
Premium materials, pops of colour, and intricate details stand out in this collection for the unique, the bold, and the playful. Collection pieces are adorned with catch phrases coined by Martin like "Find Your Way" and "One, Two, Free" weaved in between hand drawn intricate lines and shapes. PUMA's classic styles and new silhouettes including the Basket, Leadcat, and Muse Maia, stand out like works of art.
The PUMA x Shantell Autumn Collection is now available on puma.com and selected sneaker boutiques and lifestyle retailer nationwide.
Read also: Puma X Polaroid RS Sneaker Pack Launches Tomorrow