Melinda Looi is one of the local designers whom when she put out something, a collection or a campaign, you would instantly know it's hers. And her Cruise 2018/2019 collection is a testament to that.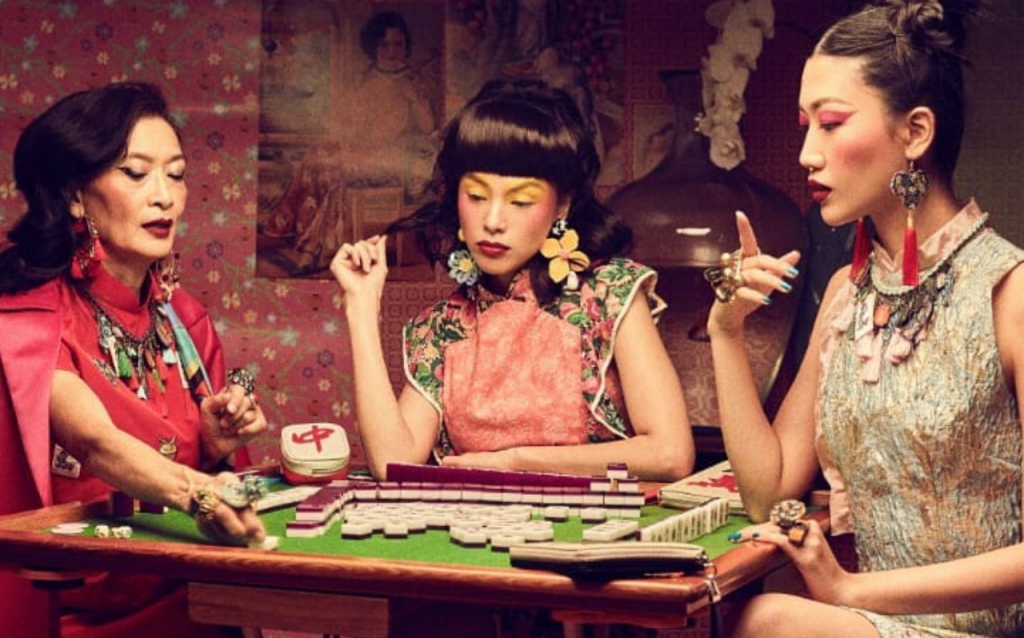 For the Cruise collection, the designer dug into Chinese folk art, borrowing cheeky traditional opera face and giving it a Melinda spin by incorporating her infamous signature curly hair. To complement the line-up, she created bags inspired by popular Chinese game of mahjong, giving the rather unconventional modern qipaos a classic touch.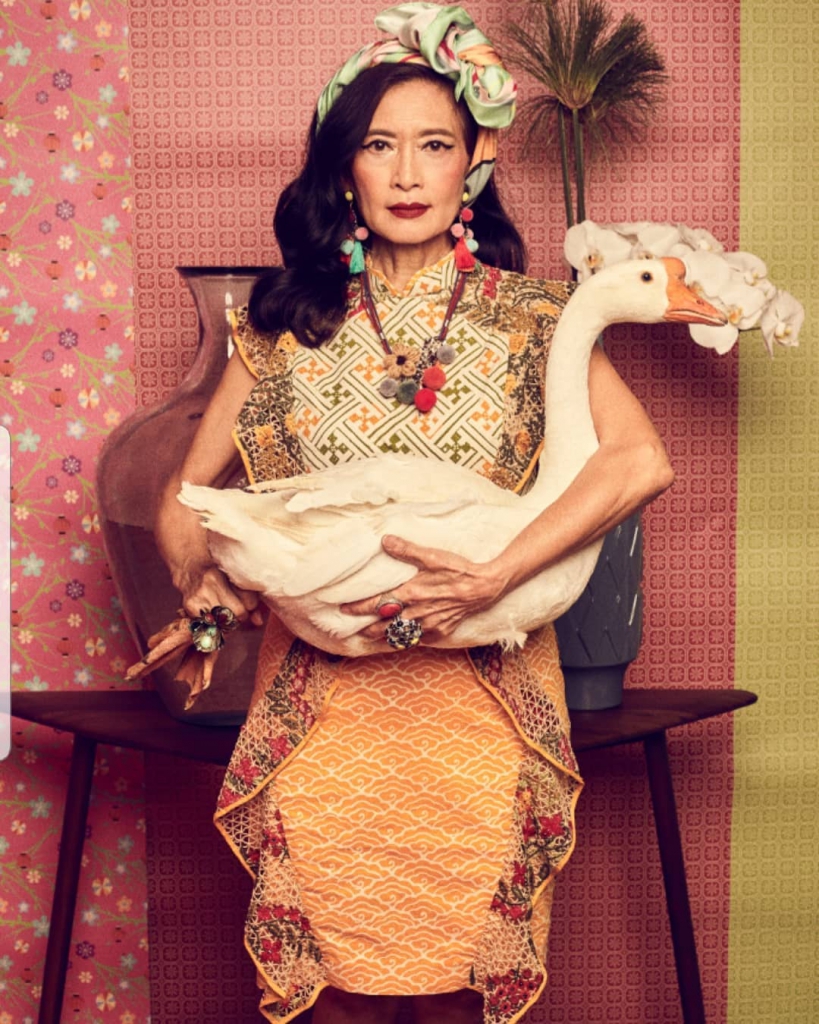 Traditional visual elements of Chinese Folk Art, such as nature and man are captured and then contemporized by clashing them with exclusive fabrics from around the world such as lace, batik and jacquard.
Keeping it true to Melinda Looi, designs can be worn in multiple ways from reversible jackets, to jackets that transform into dresses and of course her signature removable Mandarin collars. Perfect for the festive seasons ahead and thereafter.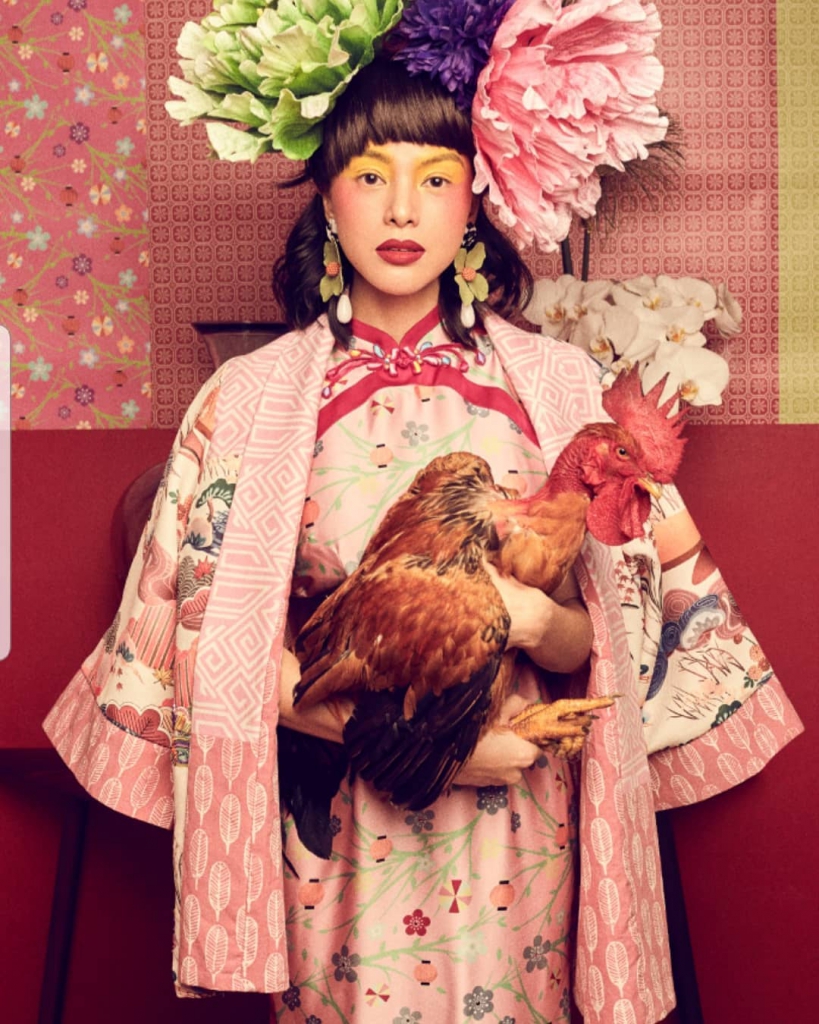 The collection spot a vast number of styles from traditional cheongsams, to day and evening dresses as well as jackets and a wide variety of tops. A total of 164 styles, gives choice for festive shoppers yet each one in limited edition.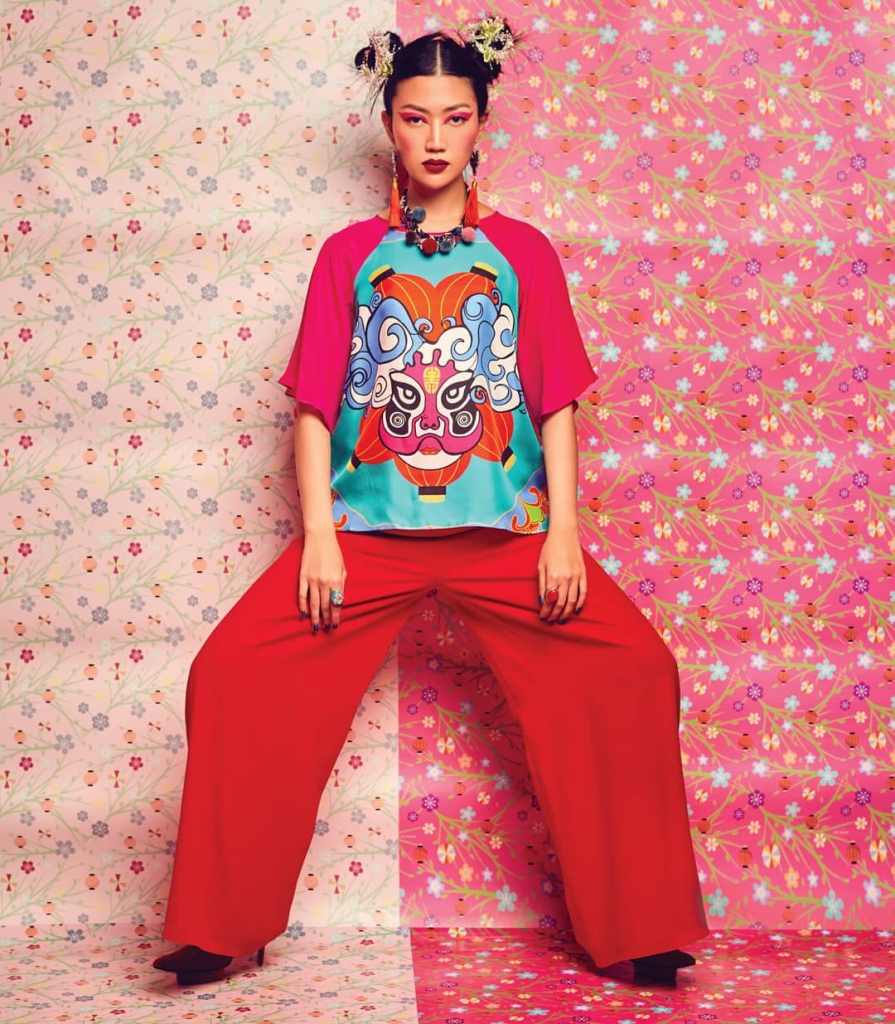 As every year, Melinda created her own prints which were highly influenced by the 'Chinese Folk Art' movement. Fashionistas can find umbrella prints that captures the Penang hawker scene and cheeky traditional opera face as well prints glorifying Melinda Looi's signature curly hair. Nature plays a big part in folk art and so Melinda Looi's introducing subtle animals references mixed in the collection.
For the first time ever, Melinda Looi also presents a capsule shirt collection. This collection of cotton must haves comprises of prints that were created by her very own kids. The Shirt Collection consisting of Melinda Looi's signature 'quirky' details in asymmetrical silhouettes with the "put on and go" concept which defines effortless and allowing busy ladies to looks good in a second!
"I just love shirts, they the number one staple in my wardrobe, so it was only a matter of time for me to launch a capsule shirt collection and having included some of my kids drawings, made it ever so much more special to me." Melinda excitedly explains the origins of her latest collection.
Both collections are available at the Melinda Looi Bangsar showroom and via instagram online orders @MelindaLooiRTW Instagram.
Read also: Melinda Looi AW2016 Collection Inspired By The Maze of Life