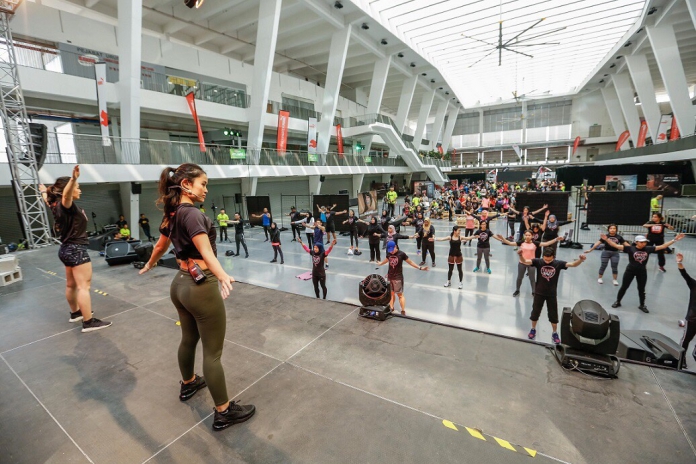 PUMA Train 24seven is held for the first time in Malaysia last weekend and it was PUMA's biggest fitness event here with more than 1,000 fitness enthusiasts, celebrities and social media influencers joining the event at the Kenanga Star Expo, Kuala Lumpur.
The full day street-inspired training event, organised as a component of PUMA's year-long '24/7′ campaign, aims to redefine PUMA's performance philosophy at a time when workouts are no longer perceived to be restricted to the gym. So this very unique training event combined nine different curated workout routines – each comprising of three intensive sessions – under one roof. Think yoga, pilates, HIIT, and more varieties of workouts happening at the same time!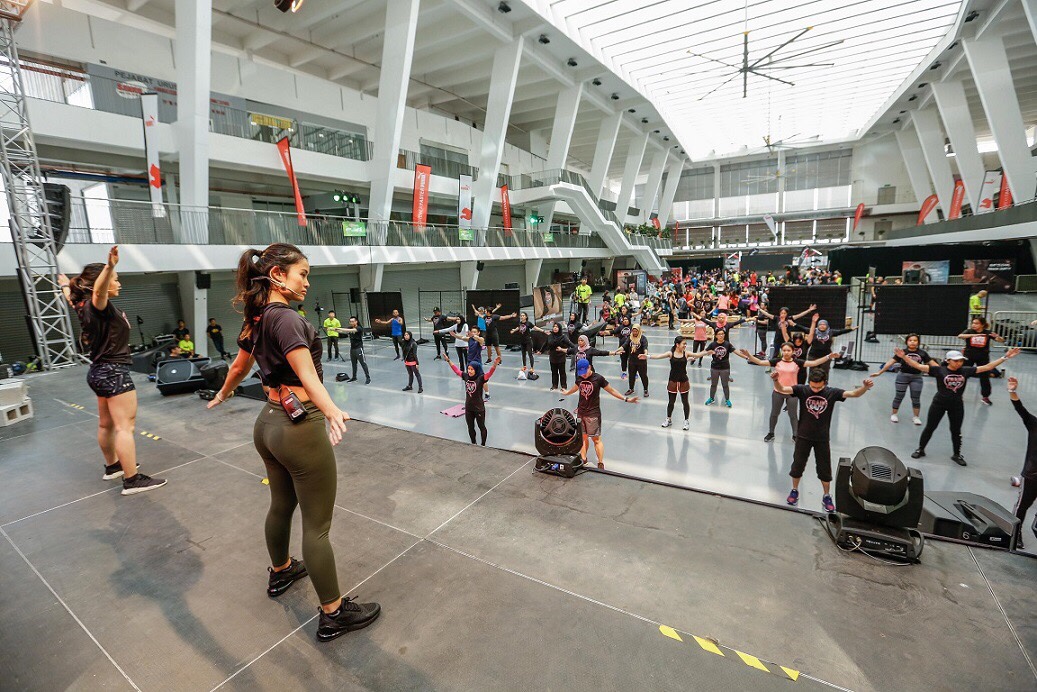 The event hall was separated into several thematic zones. The three core segments – Persistence, Pace, and Power – were located at three sides of the room respectively, while the heart of the event hall was occupied with a plethora of fitness and lifestyle vendors.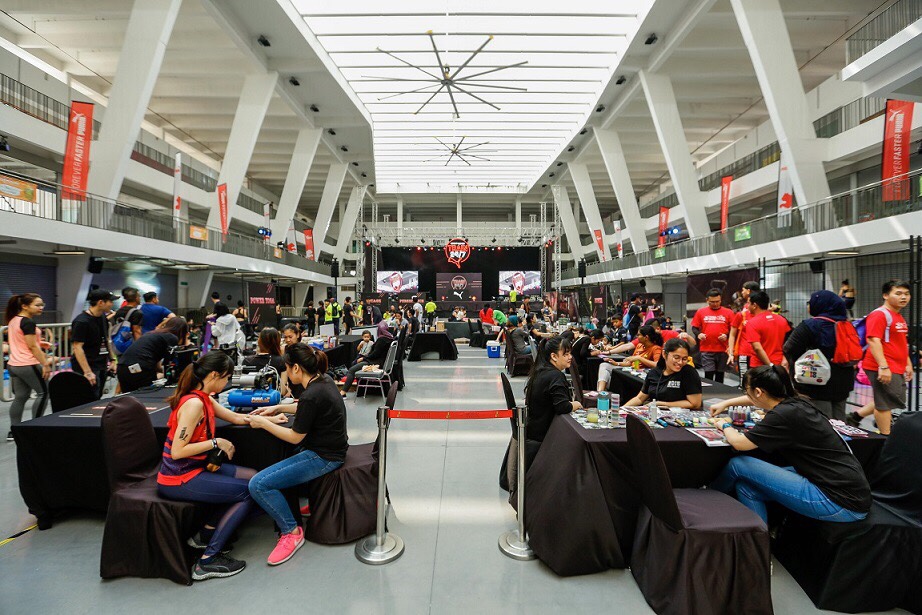 Upon registration, participants received a training pack comprising an event-exclusive PUMA tote bag, a PUMA training tee, a versatile resistance band and other assorted goodies from event sponsors.
Aside from fitness classes led by competent trainers, there were also a lot of fun activities onsite with nail arts, airbrush tattoos, arcade boxing machine, and a high striker hammer game, keeping participants entertained throughout the day.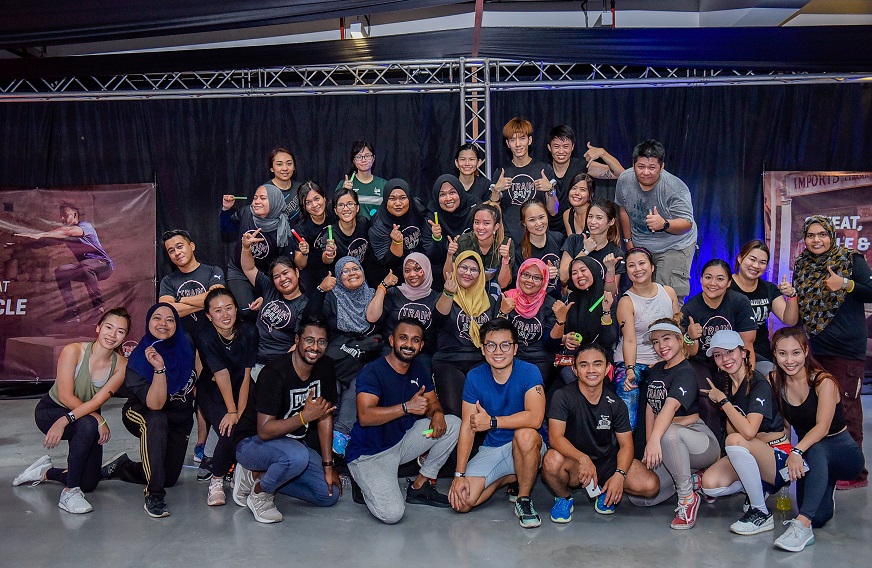 A lucky draw session also took place offering exciting prizes such as PUMA sportswear to lucky winners.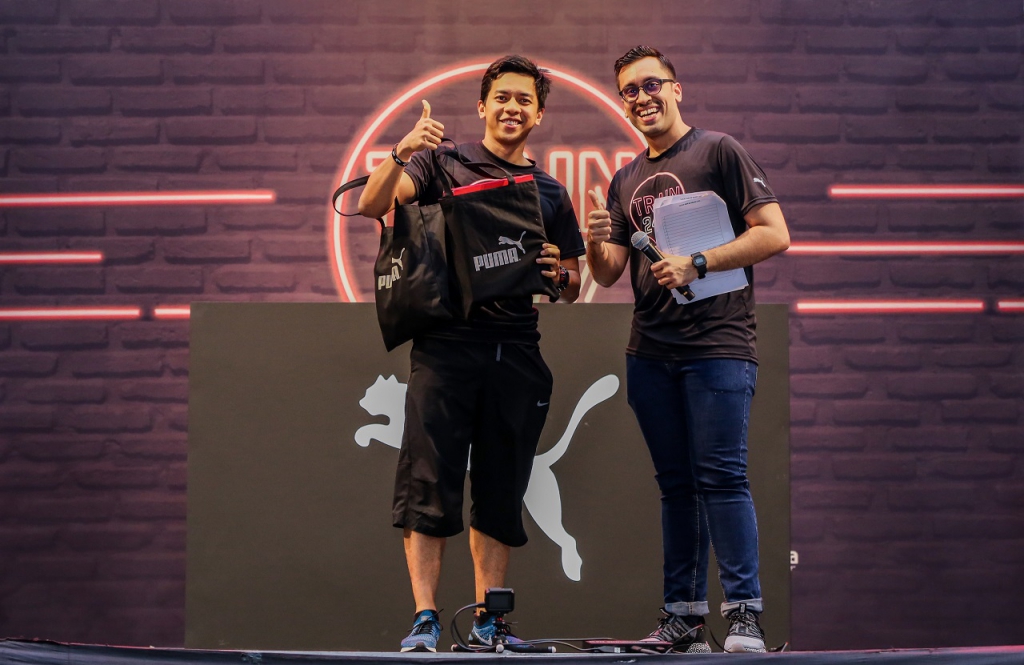 The night concluded with an exciting after-party as prominent local singer Kaka Azraff took the stage by storm with her electrifying rendition of Major Lazer's 'Lean On' and her hit single 'Sibuk'.
https://www.instagram.com/p/BqT-iHZlPm4/
Her performance was then followed by a DJ set from DJ Mizz Kiya, who kept the crowd on their feet with her infectious beats and ended the night on a high note for the participants.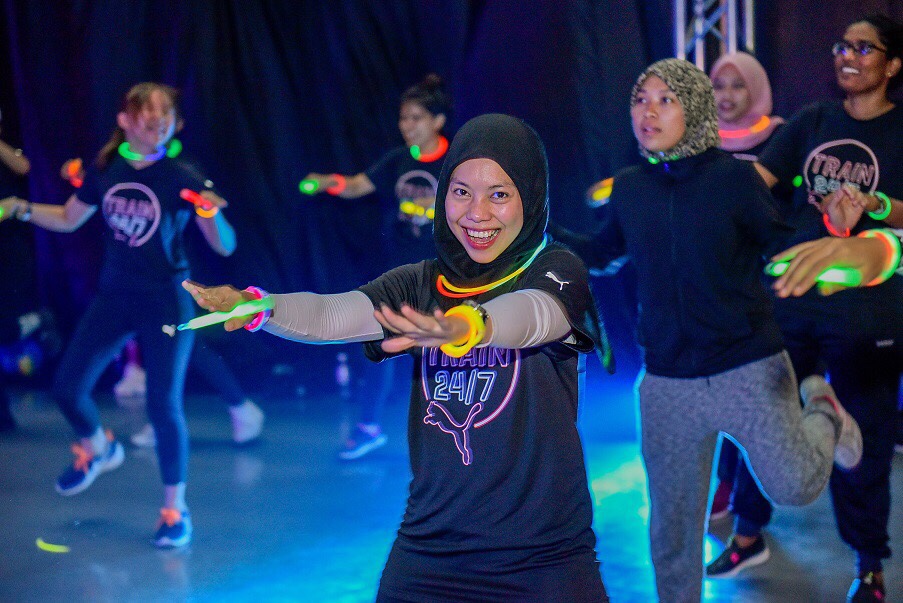 If you feel a case of FOMO, hopefully you'll get to join the other fitness events PUMA will be organizing in the coming year!
Read also: Puma and Pepsi Celebrate 50 Years of Suede