Inspired by the winter of Venetian, BONIA unveiled a series of leather bags for men, an INSPIRATION of its creative director, Pepe Torres.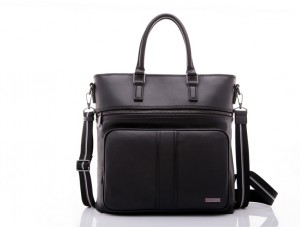 BONIA highlights its multi-compartments Nappa leather trimmed with embossed leather tote bag that versatile enough to organize and secure your necessities perfectly. Just like the grandness of the traditional theater, this silhouette clutch ignites your sharpness with timeless elegance.
Designed to be slim, the size of these state-of-the-art sling bags are the reminiscent of narrow calli and curvy canals of Grand Canal.
These clean-cut black clutches that highlighted nothing but the classiness of simplicity fashion statement.
Leggero collection is a modern and contemporary men's bag collection, giving you a new twist instead of the quintessential style. With its functional and light-weight material, it makes travelling of a busy profession effortless. Available is black and brown colour, Leggero collection features its messenger bags that combine both leather and nylon.