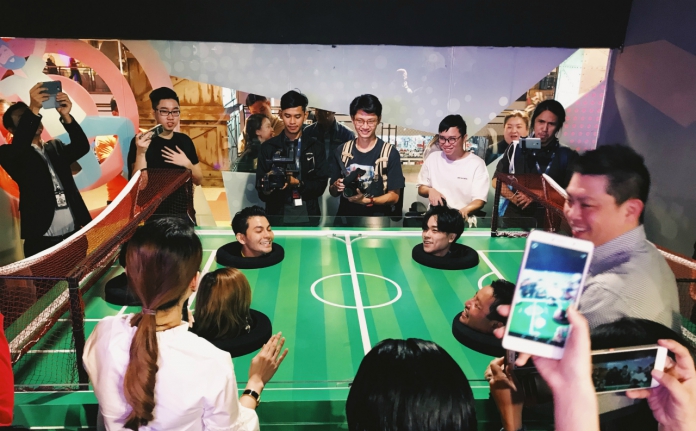 Malaysians will now get to experience the ultimate entertainment platform. Inspired by renowned variety shows like Running Man, Super Trio Game Master (超級遊戲獎門人) and 王牌对王牌, MYBestBox has officially launched in Malaysia with the aim to bring exclusive celebrity experiences to everyone.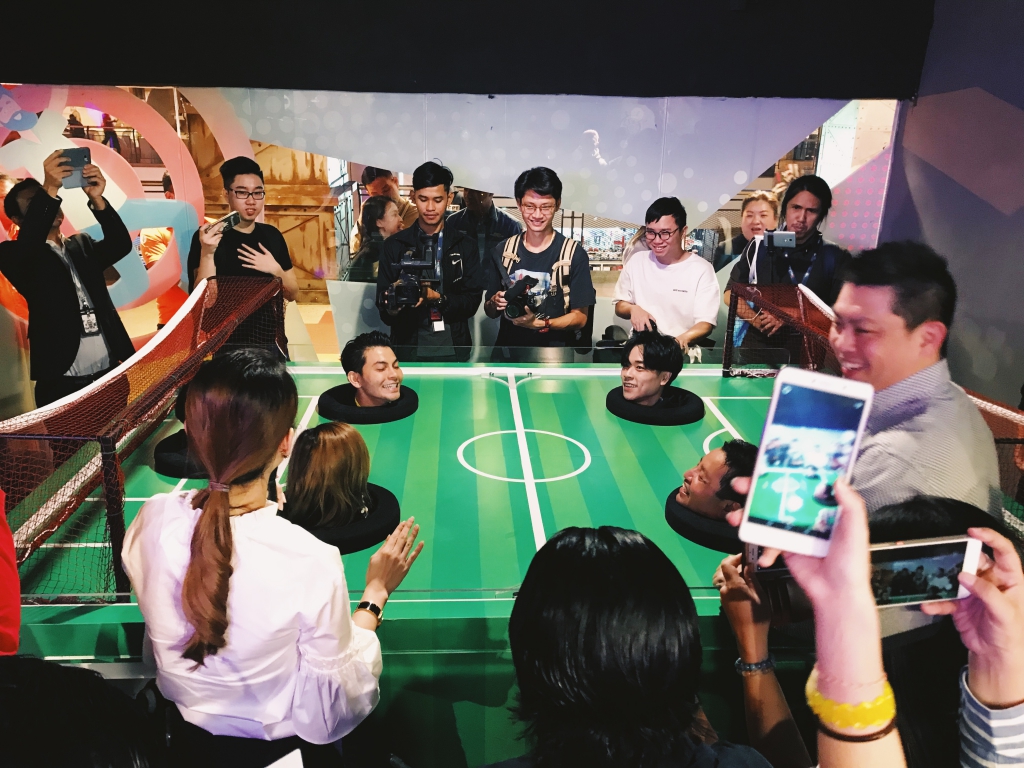 With 4 years of experience from Hong Kong and as the creator of our hero product "Rain Biking and Human Ping Pong", MYBestBox brings to you its flagship store with over 40 attractions and games within an expansive 12,000sf game space, MYBestBox will recreate
variety game show moments so that Malaysians can experience the sensation of starring in
their own variety show. With the ability to accommodate up to 500 guests at any one time, MyBestBox has brought in various top-played games from Hong Kong. Malaysians will get to enjoy exclusive new innovations, amongst the many attractions are:
1) VS Hall – The main attraction where you can challenge your friends to a variety of
games, push your own limits to see who will emerge as the ultimate variety show
game champion!
2) The Dry Pool – Inspired by the Northern Lights, experience the largest dry pool
designed to take your breath away with a beautiful aurora shining through
hundreds of thousands crystal balls.
3) Crazy Kartz – An enhanced version of Go-karts, challenge your friends to a fun
game of Go-kart where you can drift across the finish line.
4) Kiddy Zone – A place for kids to dive into their favorite coloured ball pit, with huge
teddy bear plush toys for them to spend a day with.
5) Rage Room – The first ever in Malaysia, destroy objects like you've never done
before and experience the joy of letting go.
6) Party Room – total of 3 different kinds of party rooms catering for different sized groups starting from 15 pax and above to enjoy their private space. Rooms are equipped with PlayStation, Nintendo Switch, board games, and karaoke. Party Room guests will also get to enjoy access to the 3 other attractions – the VS Hall, The Dry Pool and the Kiddy Zone.
7) The Box – The Box is a 2,000 square feet multi-purpose hall catering for large
groups and customized events for up to 350 pax. Suitable for private functions,
parties, product launches, workshosp, conferences, DJ events and more. The Box
comes with complete in-built lighting, sound system and customizable decorations
to enhance the environment.
8) and many more!
"MYBestBox is the first in Malaysia to promote "Creative Sports" by combining active
sports with fun and entertainment. With this, we've created a multitude of unique, creative
and fun games that are guaranteed to cultivate core team values, such as team
coordination, communication and leadership skills", says the Founder and CEO of
MYBestBox, Sheehan Tee.
"We strongly encourage and welcome everyone to come over and experience the
wonderful sensation of getting your adrenaline pumped like never before! It is also an
effective team-building exercise, where participants are encouraged to combine efforts
and strategy to challenge their opponents", adds Tee.
With an experienced crew and a spacious venue, MYBestBox is suitable for companies and
brands to organize large-scale team-building activities and corporate events. The Party
Room alone can accommodate up to 80 pax, and The Box is able to accommodate a total
of 300 pax. In total, the 12,000sf attraction can also be occupied entirely to accommodate
a total of 500 pax.
The concept of "Variety Show Games" originated from Hong Kong, before expanding
vigorously to China. The creative idea of innovating this concept to create such an
"Exclusive Celebrity Experience" to the public started from Hong Kong, at HKBestBox. It
has a space of 2,000sf and multiple hero products, such as Rain Biking, Human Ping Pong,
L-Shape Pool Table and Football Ship. HKBestBox has been a huge success, operating for
a total of 4 years in Hong Kong with strong and positive feedback from the public. These
hero products have now been further enhanced and will be introduced at the flagship
store in Kuala Lumpur, Berjaya Times Square Mall.
For more information on Malaysia's (MY)BestBox – Largest Variety Show Game Hub, visit
http://www.MYBestBox.com.my
Read also: Meet Running Man's Lee Kwang Soo In Pavilion KL This April 29 | 100 VIP Passes To Be Won!