Nu Skin Malaysia marked its first foray into household products with the recent launch of the EcoSphere Water Purifier, it eliminates harmful toxins, chemicals, and other impurities from tap water to provide clean, safe drinking water for you and your family to drink healthy.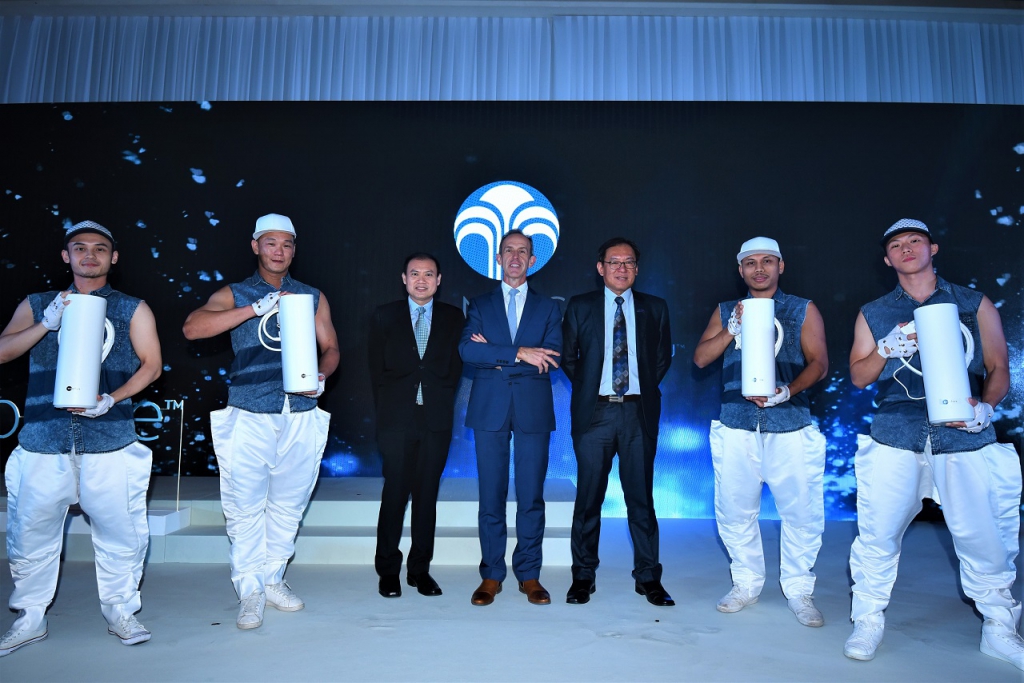 "Our i4 UltraPure Technology is representative of our commitment to superior water purification. It makes regular tap water exceptionally clean and safe so that you and your family can drink healthy," said Dr. Mark Bartlett, Vice President of Global Research and Development for Pharmanex.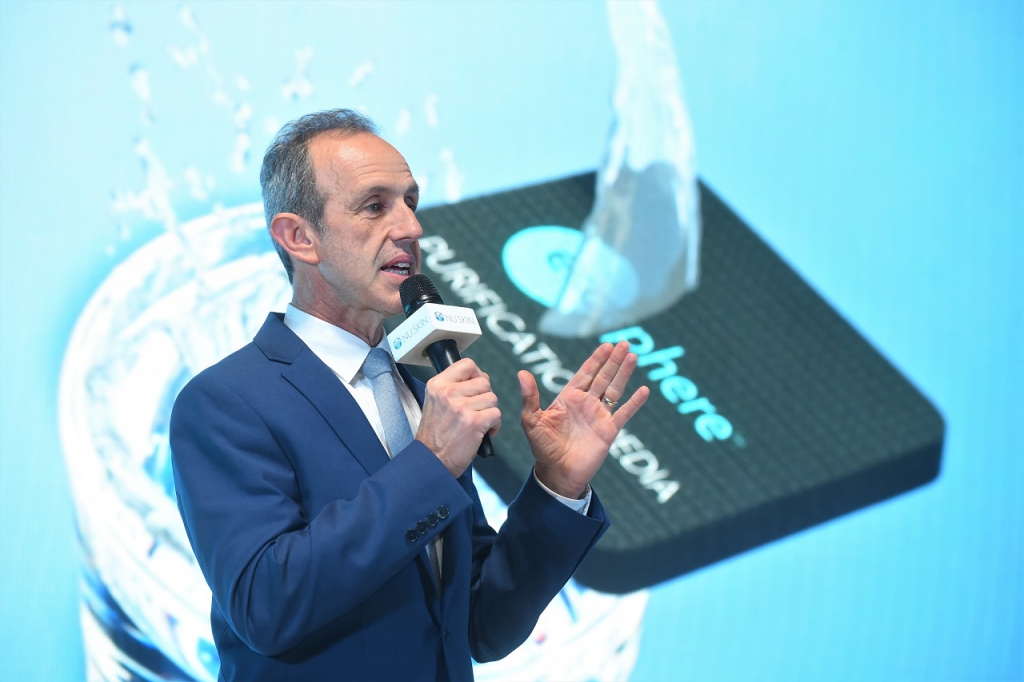 Four Breakthroughs in One Innovation
Developed with consumers' health in mind, Nu Skin EcoSphere Water Purifier is an innovation of four breakthroughs to provide clean, safe drinking water essential to one's overall health.
EcoSphere's 4-stage ultra purification technology effectively eliminates 99.9999 percent of harmful toxin and impurities. Its 3-in-1 cartridge lasts up to 12 months and features easy, convenient replaceability. The 4-stage purification includes:
Stage 1: Polypropylene Pleated Prefiltration removes larger particulates like dust, sand and sediment.
Stage 2: Compressed Activated Carbon Block removes organic contaminants, chemicals,
chlorine, lead and particulates.
Stage 3: Polyether Sulfone (PES) Membrane eliminates residual microbiological
contaminants.
Stage 4: Final stage Cold Cathode Lamp UV Light completely eliminates and kills viruses,
bacteria and cysts. The built-in UV Lamp does not require periodic replacement.
Clever design for easy installation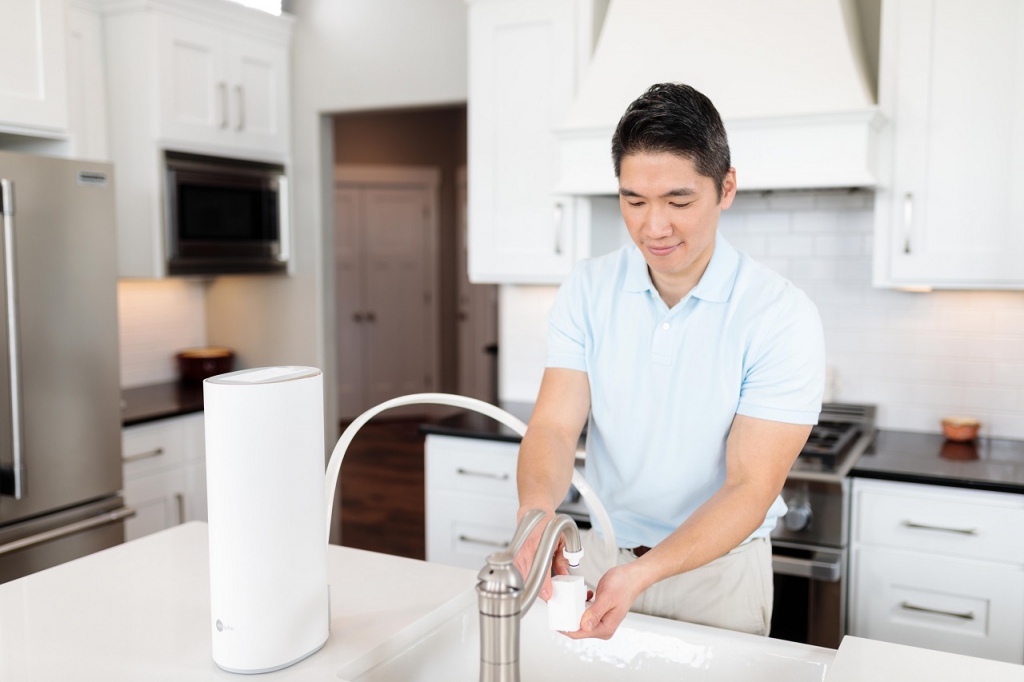 It just takes three minutes to twist, click and install EcoSphere Water Purifier in your kitchen without any alterations to the faucet or sink areas. Its sleek modern design sits on a space that is just half a standard-sized A4 paper. An added feature is the premium electronic diverter on your tap that requires a touch to activate the water purifier – making drinking water accessible and convenient enough for a child to enjoy.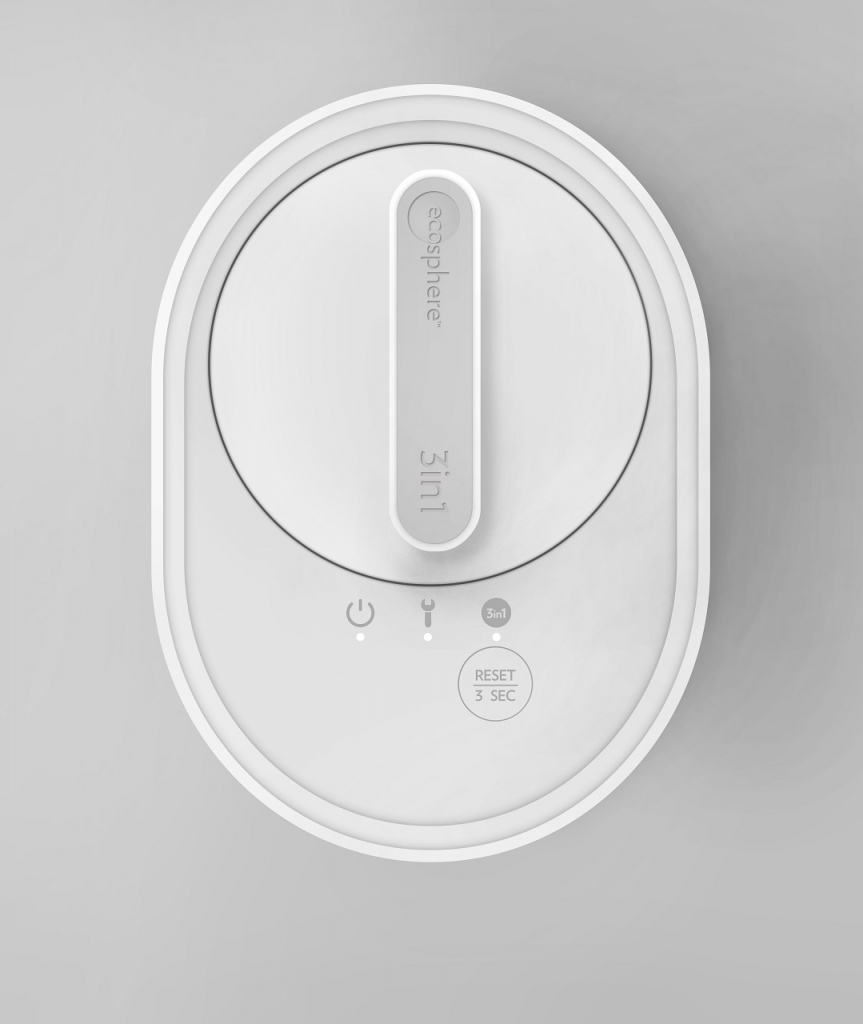 "Nu Skin continuously innovates consumer products beneficial to one's overall health, and we're very happy to be introducing EcoSphere Water Purifier to our users. This also marks our first foray into the household product category in Malaysia. With the seamless installation, easy usage and maintenance of the device, we are confident that households now can access to clean, safe drinking water without hassle," said David Cheong, General Manager of Nu Skin Malaysia & Brunei.

Nu Skin EcoSphere Water Purifier will be available from 16 January 2018 for RM 4,147. Tap into the power of EcoSphere Water Purifier now.
Read also: Nu Skin Malaysia Fulfilled More Than 500 Children's Christmas Wishes For Nu Skin Malaysia Wish List Project 2017