Jojoba oil (pronounced ho-ho-ba) is another type of oil that is good for you – our world is aplenty with nature's gift for our health and Jojoba Oil is no exception. The golden liquid is extracted from the seed of the jojoba plant and contains almost all of the vitamins and minerals that are great for your skin and hair. It's also gentle enough for all skin types – so those of you with sensitive skin need not worry!
The jojoba oil is the only oil that closely resembles human sebum – an oily substance naturally produced by the oil glands below the skin surface, so its uses and benefits to the skin and hair are high. It is a perfect choice for those who want to use natural products for their skin, hair and face care.
Here are some of the wonderful benefits from Jojoba Oil: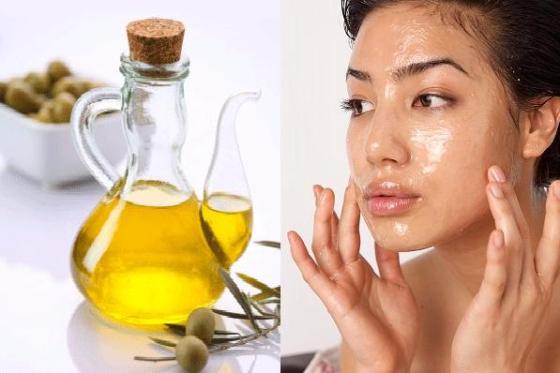 1. Face Moisturiser
Consider using jojoba as your daily or overnight facial moisturizer. The oil may initially leave a slight sheen, but just blot away residual oil to reduce excess moisture. Use 4-6 drops on your skin for a daytime moisturizer, increase the amount for an overnight hydrating skin mask, or try it out as a lip balm! It softens dry and irritating spots and restores the skin to a balanced condition. It has anti-inflammatory properties that help in reducing inflammation caused by skin dryness.
Related: Best Moisturiser – Kiehl's Ultra Facial Cream
2. Hair Conditioner
Replenish moisture and improve the texture of your hair with jojoba. The oil is great for dry scalps and will get rid of dandruff. Use it to add shine and naturally soften your hair, or in place of an anti-frizz product to manage unruly hair. It penetrates the roots of your hair to clear out buildup, whether from products or dead skin cells, all while softening the scalp.
Related: Beauty Benefits of Vitamin B-complex for your Skin, Hair, and Health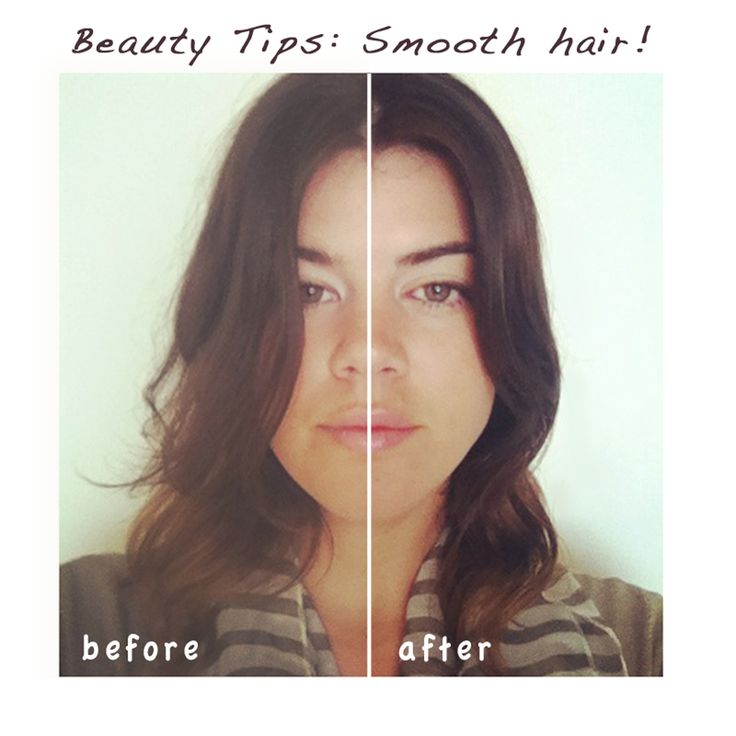 3. Facial Cleanser
Apply a few drops onto dry skin, let it set, and then simply rinse your face with water. This process will clear away all the impurities that the oil extracts from the surface of your face and neck.
Related: 5 Facial Tips You Can Do at Home
4. Scar and Stretch Mark Minimizer
Unsightly skin issues including scabs, scars, and stretch marks may be reduced by massaging the vitamin-E rich oil into the problem areas. Plus, it may speed the healing process of wounds and cause scars to fade over time.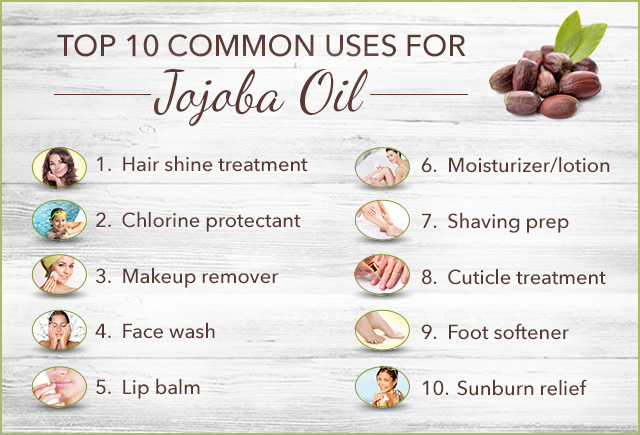 5. Anti-fungal Cream 
Jojoba can make your feet beautiful again. Athlete's foot infections, warts, and toenail fungus don't stand a chance against this oil's natural anti-fungal and anti-inflammatory properties.
Related: Prevention and Home Remedies for Nail Fungus
6. Anti-aging Serum 
Trust the powerful antioxidants in the oil to help smooth fine lines and wrinkles. Apply a few drops with a cotton ball and dab it around your eyes, mouth, and neck to achieve a more youthful glow. The powerful antioxidants contained in the jojoba oil help in regenerating the skin cells.
7. Sunburn Relief Lotion
The oil has long been used in ancient medicine to treat sunburn, heat rash, and other minor skin irritations. It may make you more comfortable and will reduce flaking and peeling of the skin.
8. Makeup Remover
Waterproof mascara and liquid liner wipe away with ease when you use jojoba as an eye makeup remover. It may also be helpful for clearing away foundation, powders, and stubborn lip and cheek stains.
Related: Benefits of Using Coconut Oil in your Beauty Routine
– Cover Image: sherryslife.com
Recommended for you: