For Beloved Girl has developed six high-quality mineral masks to target the most common skin concerns for younger women while keeping it mid-priced to make it more accessible for everyone. And each of these masks contains optimal mineral concentrations and on average, one mask is the equivalent of 1.88 bottles of mineral spring water spray. The mask material is made from a revolutionary mask carrier called "cloud-silk." Crafted from top-grade cotton and textile technology, cloud-silk is transparent and invisible, with a high degree of elasticity to help cover all parts of your skin. The ultra-fine cotton fibers also lock in more serum to help it absorb deep into your skin!
I had a chance to try out the For Beloved Girl Instant Skin Renewal Mineral Cloud-Silk Mask, one of the 6 masks from their collection. It's said to help clear your pores, thanks to its key ingredient, Calcium Lactate which softens dead skin to make it easier for pore cleansing and clearing your skin while accelerating its metabolism. It also has Akomplex AHA flower which contains roselle, rosehip, and viola tri-color extracts, rich in various vitamins for deep cleansing and to soften your skin, giving you a clear and flawless complexion.
Review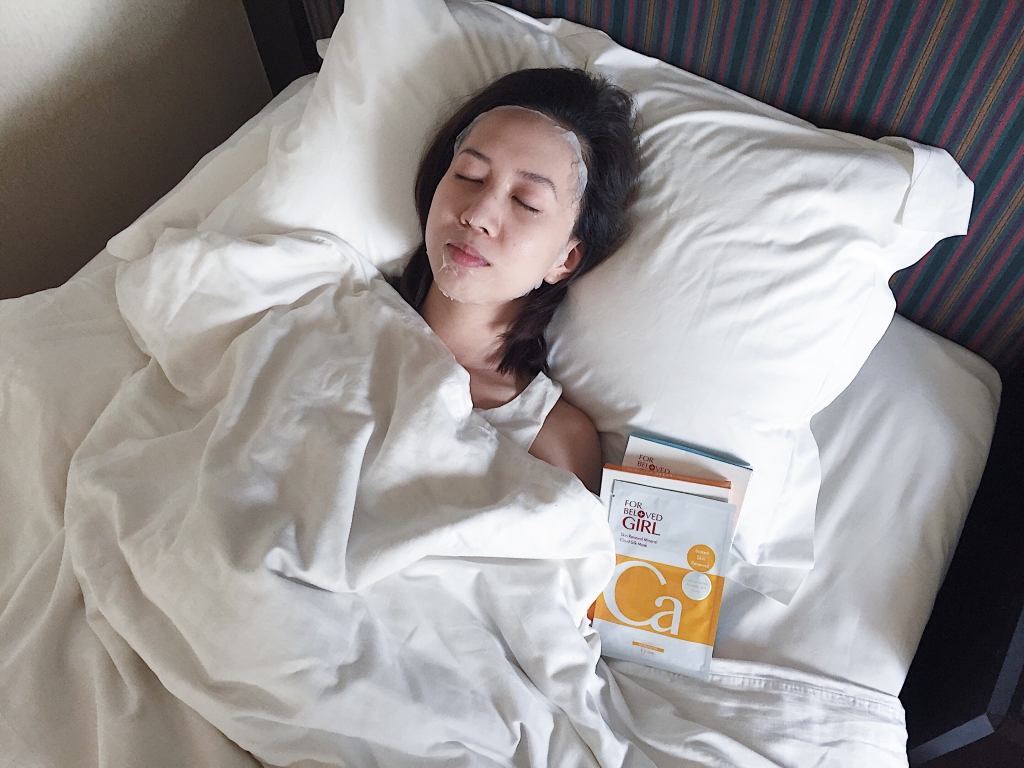 Since I stored the mask in the refrigerator, so it felt amazing on my skin after a long day outdoors. The mask is saturated with a generous amount of serum but due to that, the mask kept slipping off my face when I was walking around with it. The mask fit was a little too big for my face which is not an issue because you can always fold it till it fits nicely and it managed to cover my entire nose area which is a plus! My skin definitely looked brighter and felt plumper than it was before. And the effect lasted until the next day too so this has become one of my favourite sheet masks!
The For Beloved Girl Instant Skin Renewal Mineral Cloud-Silk Mask retails for RM48 (3 sheets per box) and is available at sephora.my and SEPHORA stores nationwide.
For more updates, please visit www.forbelovedone.com, For Beloved Girl's Facebook: https://www.facebook.com/ForBelovedGIRLINTL and Instagram: @forbelovedgirl
Read also: For Beloved One Launches For Beloved Girl Mineral Cloud-Silk Mask Collection