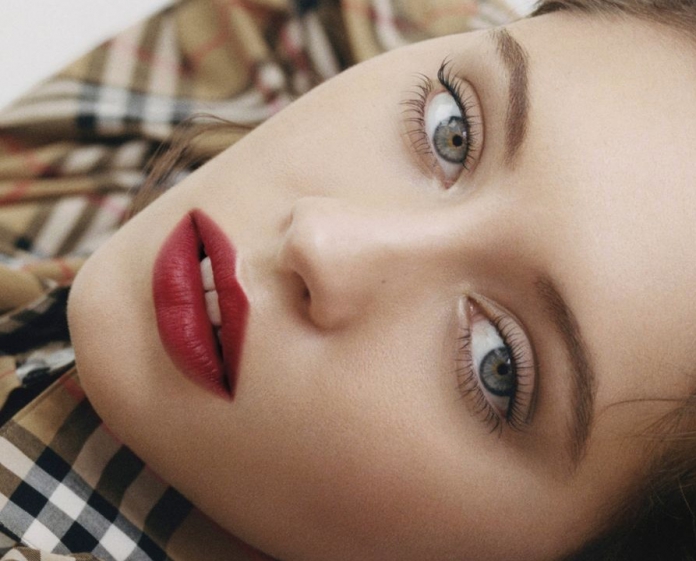 Burberry Makeup launches two new makeup products that are perfect for those on-the-go! The new Lip Velvet Crush can be used as a lip stain and blush while the Fresh Glow Gel Stick works as a foundation, contour, and concealer depending on your skin tone. Find out what are the shades and where to get them below!
Lip Velvet Crush, RM113.20 each
Artistic Director and Star of the Lip Velvet Crush campaign, Iris Law is wearing the new sheer-matte stain lipstick that glides on effortlessly thanks to its creamy texture and delivers a powdery, no-fade matte finish. The moisturizing, weightless formula allows you to build colour to achieve the coverage of your choice while keeping your lips hydrated for eight hours and the innovative soft cushion applicator ensures an even coverage.
Some tips from Burberry Makeup's Artistic Consultant, Wendy Rowe:
Apply Lip Velvet Crush and rub the lips together to work the colour into the lips for a stain effect.
For a natural stain effect, use a dry cotton bud to soften the edge of the lips.
For a defined look, dip a cotton bud into the sponge applicator and trace around the lip line.
Apply Lip Velvet Crush to cheek apples to create a flushed effect.
Comes in 12 shades:
The Lip Velvet Crush will be available exclusively at: Sephora KLCC, Genting and One Utama & Departmental store: Sogo and PPAV.
Fresh Glow Gel Stick, RM193.30 each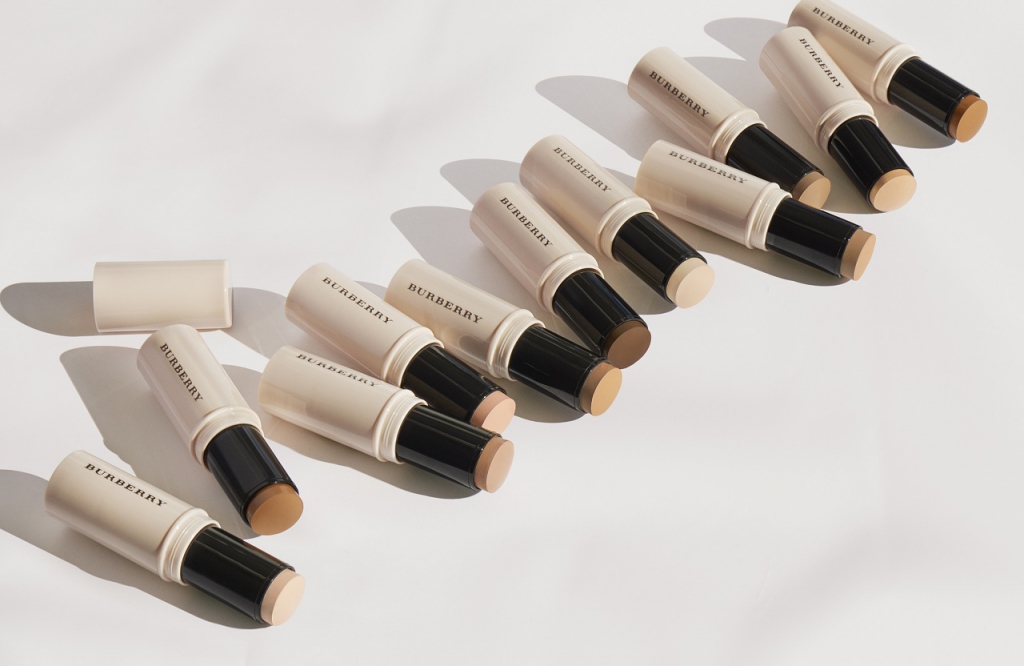 These innovative, water-infused foundation and concealer are made from a unique, aloe vera and water-gel based formula that provides flawless, medium to high coverage with weightless wear. It also releases encapsulated water on application to revitalize and hydrate your skin. Enriched with optical diffusers for a natural, radiant finish, you can slowly build it to your desired coverage to get a flawless skin finish that lasts all day. To conceal and correct, dot onto imperfections, dark spots and blemishes. Dab on directly during the day to touch-up your skin on the move.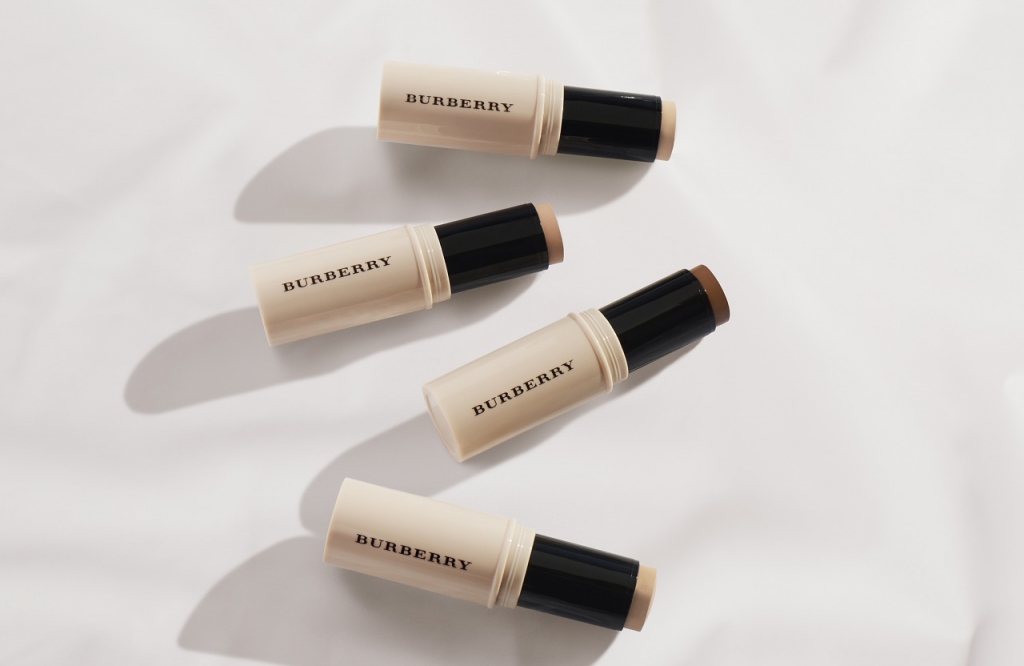 Wendy's tips on how to get the most out of these sticks:
As Foundation:
Apply Fresh Glow Gel Stick straight on to the skin, focusing on the areas where you need coverage. Then use your fingers to blend, or a buffing brush for a natural, radiant finish.
Apply extra onto blemishes or dark spots to conceal and touch up throughout the day by applying straight to your skin and blending.
As Contour:
Choose a shade that is two or three shades darker than your own skin tone. Apply on the hollow of the cheek as a sculpting blush before using your fingers or a foundation brush to blend and soften for a natural finish.
Comes in 14 shades:
The Fresh Glow Gel Stick will be available exclusively at: Sephora KLCC, Genting and One Utama & Departmental store: Sogo and PPAV
Read also: Burberry Revamped Its Logo and Monogram for First Time in Two Decades