Your goal for #FilterLike skin is not so far away after all! By Terry just dropped the new Nude-Expert Duo Sticks which are formulated for all skin types and is made with Intensive Mimetic Camouflage Technology of "filterlike" correcting prisms equipped with light micro-sensors to reflect the skin's radiance.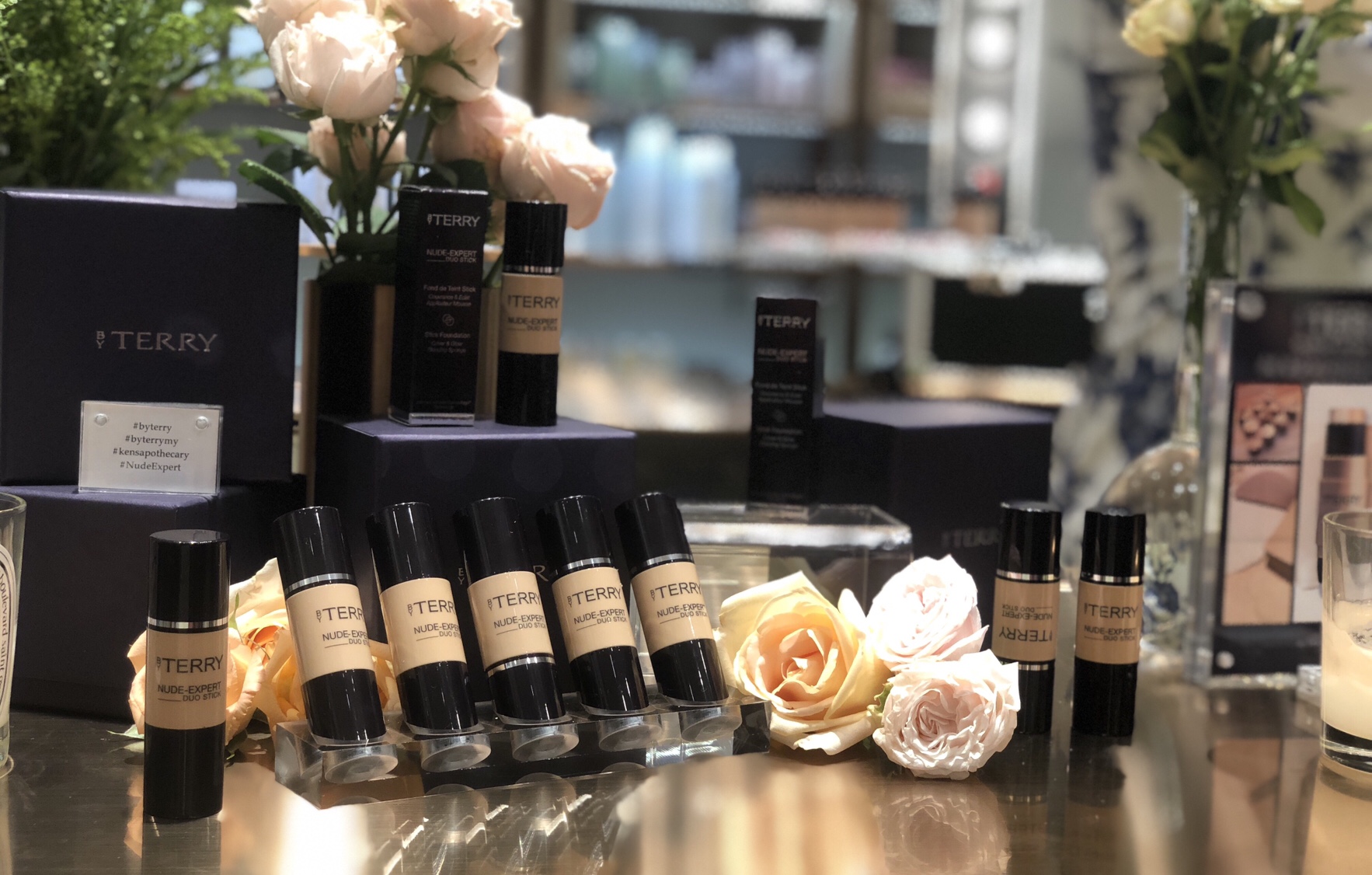 It also contains fine mineral powders that delicately melt on your skin to give it a powdery silky veil while spherical pixel-focus powder pigments blur out fine lines and wrinkles, even out skin and conceal imperfections with a radiant matte finish. And we got a look of these unique foundations during its launch in Ken's Apothecary, Bangsar Village II last week where there was a special appearance and makeup demonstration from By Terry's Global Makeup Artist, Antonia Basile.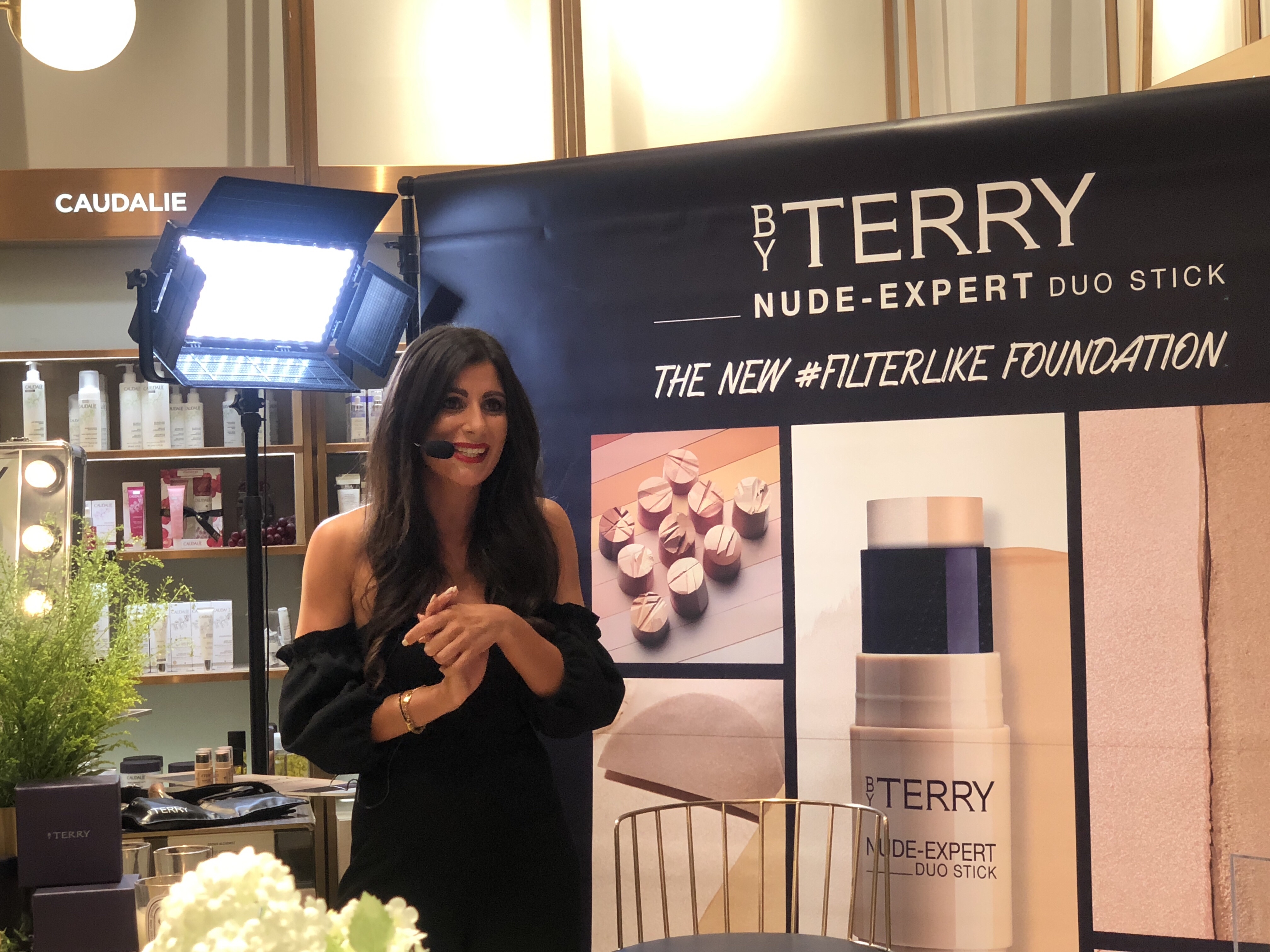 She did a daytime and nighttime look on two different models using By Terry products and the new Nude-Expert Duo Sticks to filter the skin as a foundation, contour, and highlight.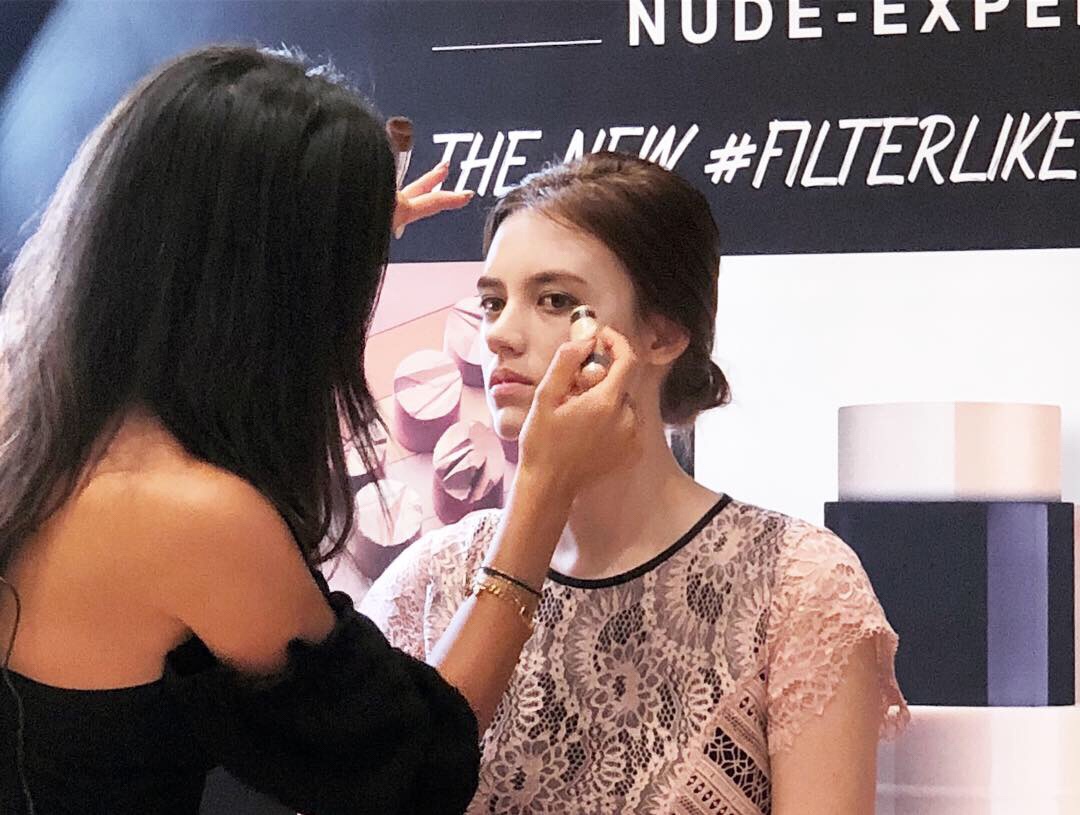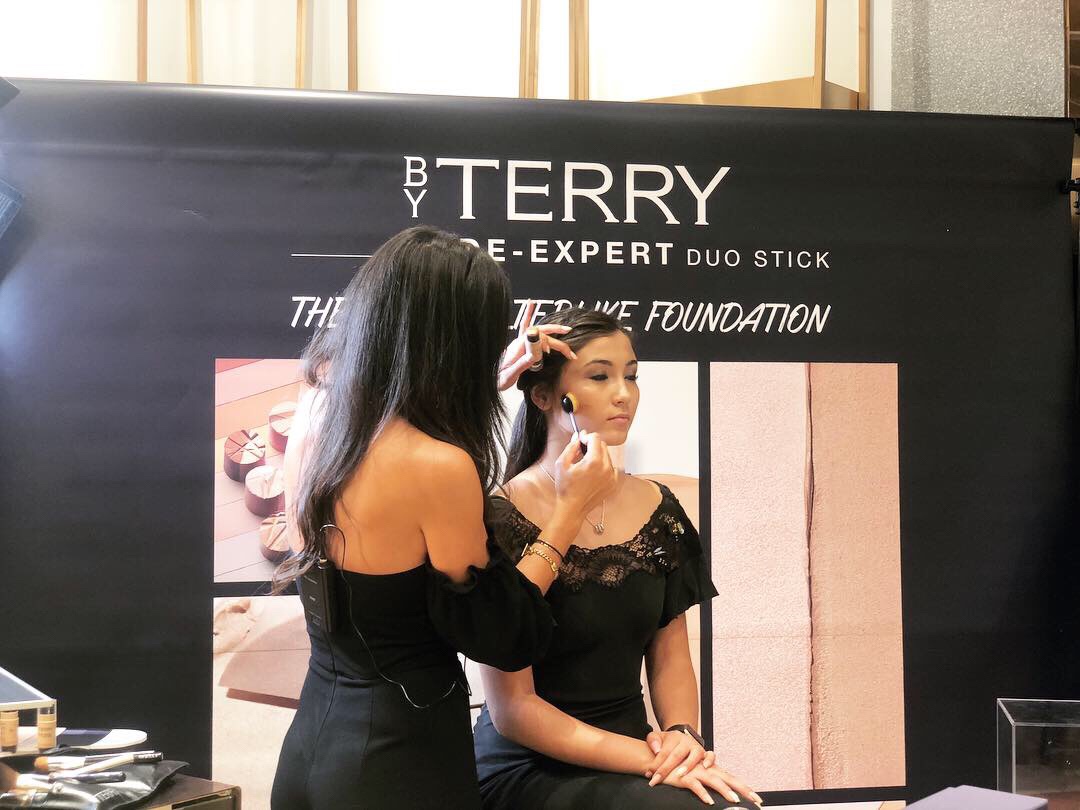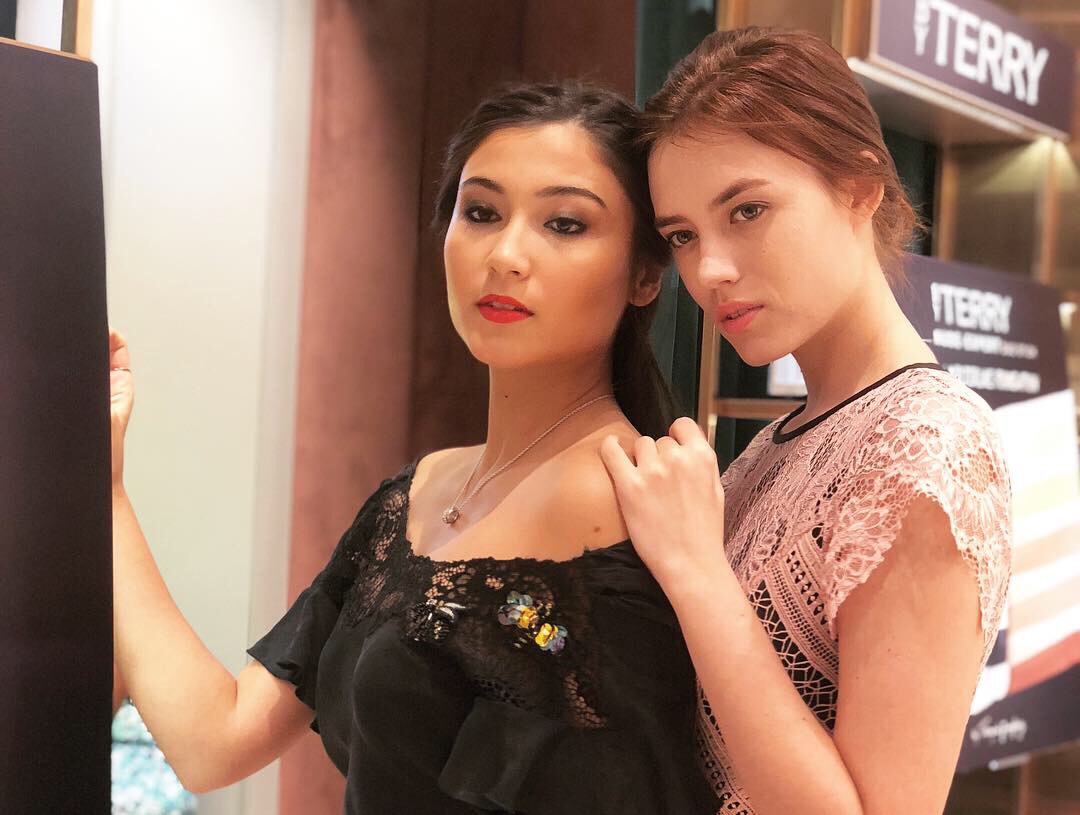 With 10 shades made up of a few cool tones and mostly warm tones to suit most Malaysian skin tones, these comes with one half highlight and other half is the matte #FilterLike foundation. The other end of the product is an integrated blending sponge to help you blend on-the-go so it's great for traveling too.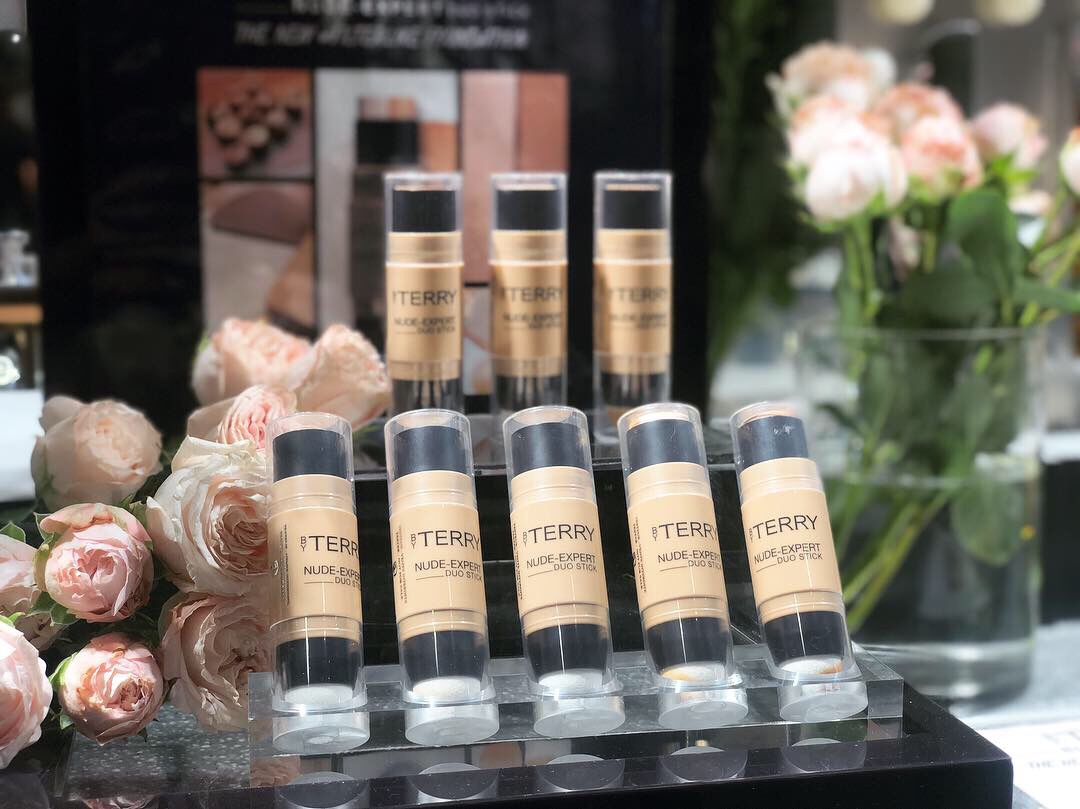 The By Terry Nude-Expert Duo Stick (RM225 each) is available at KENS Apothecary Bangsar Shopping Centre, KENS apothecary Bangsar Village II, KLCC, The Gardens & One Utama and also available online at www.kensapothecary.com.my from 1st April onwards.
For more information, visit www.byterry.com.
Read also: #Scenes: By Terry Launches The Hippy Chic Summer Collection 2018