Most women would prefer to have to apply their makeup once in the morning and have it last all day long. Unfortunately, by mid-day, it is usually faded, smeared or smudged, and in need of a major refreshing. However, there are some things you can do to help your makeup last longer. Certain tricks and techniques will prevent you from having to do major repairs halfway through the day.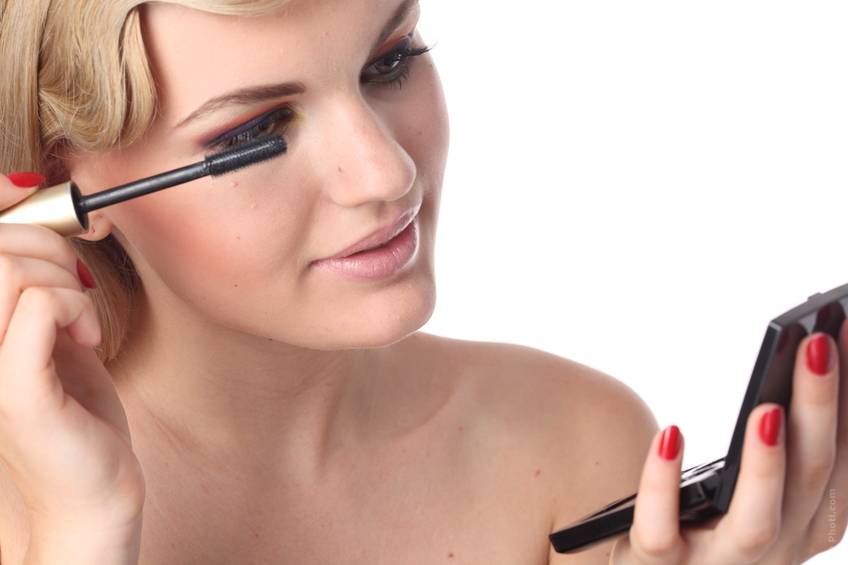 What Are the Biggest Problems With Getting Makeup to Last?
As the day wears on and we are exposed to sun and wind and fresh air, the skin on our faces will produce more oil, which breaks down the makeup we so carefully applied earlier.  Being able to control oil and shine will help keep the foundation on and keep the skin tone even.  Certain cosmetics products, like mineral makeup, will often last longer because of the natural ingredients and their ability to control the shine.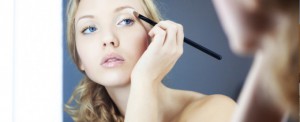 Also, eye makeup will often smudge or smear if we rub our eyes.  Plus, if the right techniques are not used to apply eyeliner and eye shadow, unsightly creases will appear, making the makeup look less fresh and clumpy, and it may even start to flake off.
What Can You Do to Help Makeup Last?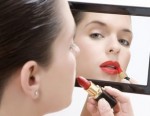 If you want your makeup to last all day long, then you need to use better techniques to apply.  Using the right beauty products in the right combination, perhaps with a quick midday touch-up, will help you have a face that looks as fresh at the end of the day as it did when you started.
Tips for How to Makeup Last All Day
Start with a perfectly clean face.  Never apply fresh makeup over yesterday's leftovers.  You should have washed your face the night before, so all you have to do is use a toner to remove any oils that may have been created overnight.
Use the right moisturizer.  Choose a moisturizer that is right for your skin type (e.g., normal, oily, combination).  Don't forget to always use a moisturizer with an SPF of 15 or greater—protecting your face from sun exposure is super important for maintaining your beauty and reducing the aging and damaging effects of sun exposure.
Use makeup primers to help smooth skin.  Primers help to fill in small lines and wrinkles and make the skin ready to have makeup applied.  Primers can help to even out skin tone, minimize redness and help to conceal under eye bags and puffiness.
 Apply foundation evenly.  Choose a good foundation product, again, one that is appropriate for your skin type.  Apply evenly, using a sponge rather than your fingers.  Try mineral based products for best results.
Use powder.  After applying foundation, use a translucent powder to "set" the foundation and help prevent it from breaking down due to skin oils.  Apply the powder to your eyelids as well, to control the oils that will be created in the eyelid area which will prevent creasing of the eye makeup as the day wears on.
Avoid touching your face.  Resist the urge to rub your eyes or touch your face during the day.  Not only are you likely to smear or smudge your makeup, but the oils and dirt from your hands will cause the makeup to not last as long.
Touch up as needed.  A quick lunchtime touch up with a powder compact and disposable blotting papers can help to absorb the oils that your skin has created in the T-Zone (forehead, nose and chin), and give you a fresh clean look that will last for the rest of the day.  Lightly apply another layer of translucent powder by dabbing, not rubbing.  Also, take a quick moment to reapply your lipstick, and you are ready to go!
You won't have to worry about having that "end of the day" look if you take the time to apply your makeup properly in the morning and just take a few moments for a quick touch up in the middle of the day!  Help your makeup last by doing it right the first time!
Source: freebeautytips