Lux Luminique, Japan's No. 1 non-silicone hair care brand, is coming to Malaysia this August coming in 3 variants: Damage Repair, Relax and Smooth and Volume Shine. It's also the first time, Lux is introducing a shampoo range which you can use together with their body range which most of us grew up with, especially the soap bars and body washes!
Lux Luminique was launched in Japan in September 2014 as a luxurious accompaniment to the lives of women in line with the Lux philosophy of beauty. Firstly, beauty doesn't have to be about hard work, but rather, about pleasure. Secondly, to use Lux Luminique daily is to come out feeling transformed; feeling on top of the world!
Women all around Asia have fallen in love with Lux Luminique due to its superior combination of haircare technology and luxurious ingredients, resulting in products that not only offer real benefits, but fine fragrances they can bathe in. The superior benefit of Lux Luminique is best personified in the fine, rich and creamy lather of foam that coats hair when you use it. Much richer than similar brands, the creamy foam prevents friction and reduces damage during your hair care ritual.
A key concern that non-silicone shampoos address is product build-up that can weigh hair down and prevent that light feeling of freshly washed hair. Lux Luminique has a deep cleansing, zero silicone formulation that addresses this issue further with anti-entanglement technology to give you luxuriously smooth, airy and light hair – so luxurious that you will want to run your fingers through your hair over and over again!
Get to know the 3 varieties of Lux Luminique haircare range which you can choose from!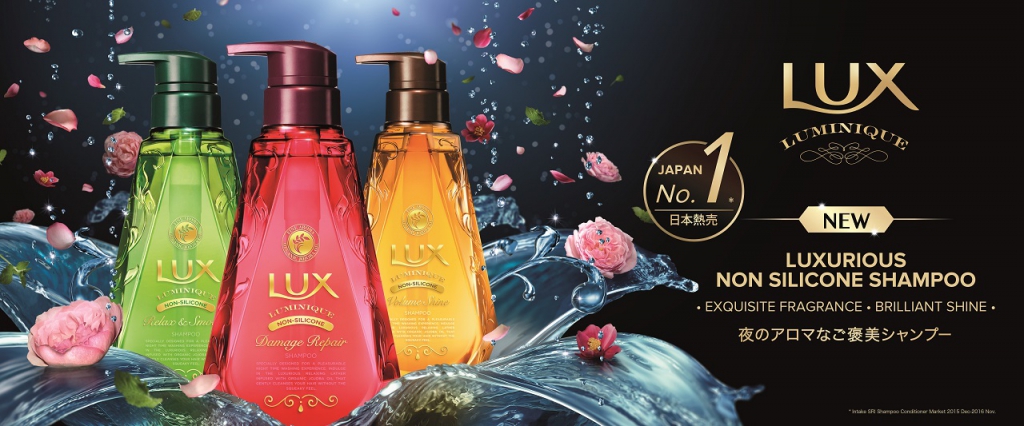 Luxuriously indulgent, Lux Luminique Damage Repair is delicately infused with Damascus Rose Extract. Damascus Roses are renowned for their fine fragrance and the rose oil is commonly used for perfumery. Argan oil, known for its moisturizing and nourishing properties is also incorporated into the formulation. The hair scalp is nourished as the formulation penetrates and repairs damage from the hair core, resulting in hair that is not only strengthened from within but smooth, glowing and manageable.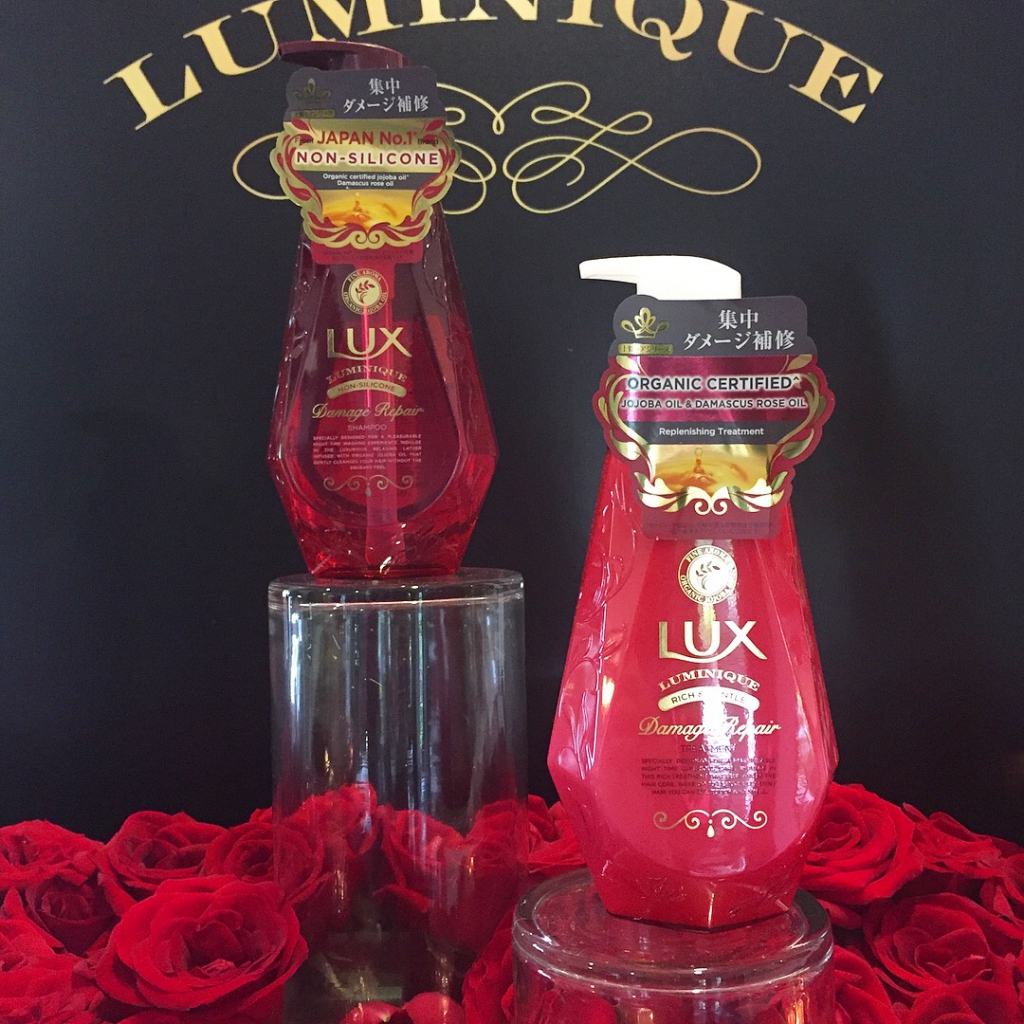 Lux Luminique Relax and Smooth protects your hair canvas from the core. Eucalyptus oil is known for follicle stimulation, promoting blood flow to hair roots. The natural oil works in tandem with Aloe Vera Leaf and Green Tea Leaf extracts as an all-natural plant based moisturizing essence to cleanse and relax your hair scalp to give you smooth, fragrant and shiny hair.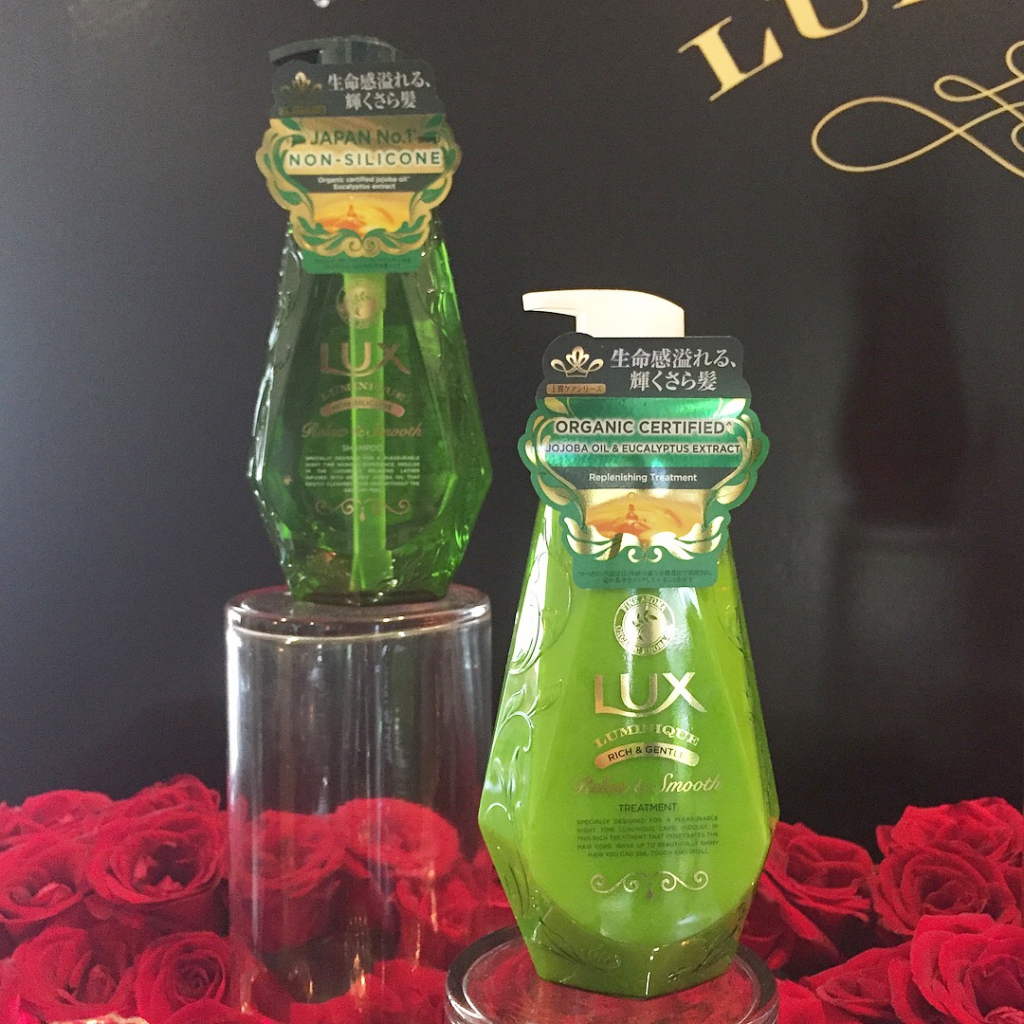 Lux Luminique Volume Shine incorporates natural macadamia oil and almond oil to increase shine and strengthen hair strands, promoting healthy hair and giving you voluminous and shiny hair. Macadamia oil is also known to strengthen the hair follicles in their beds.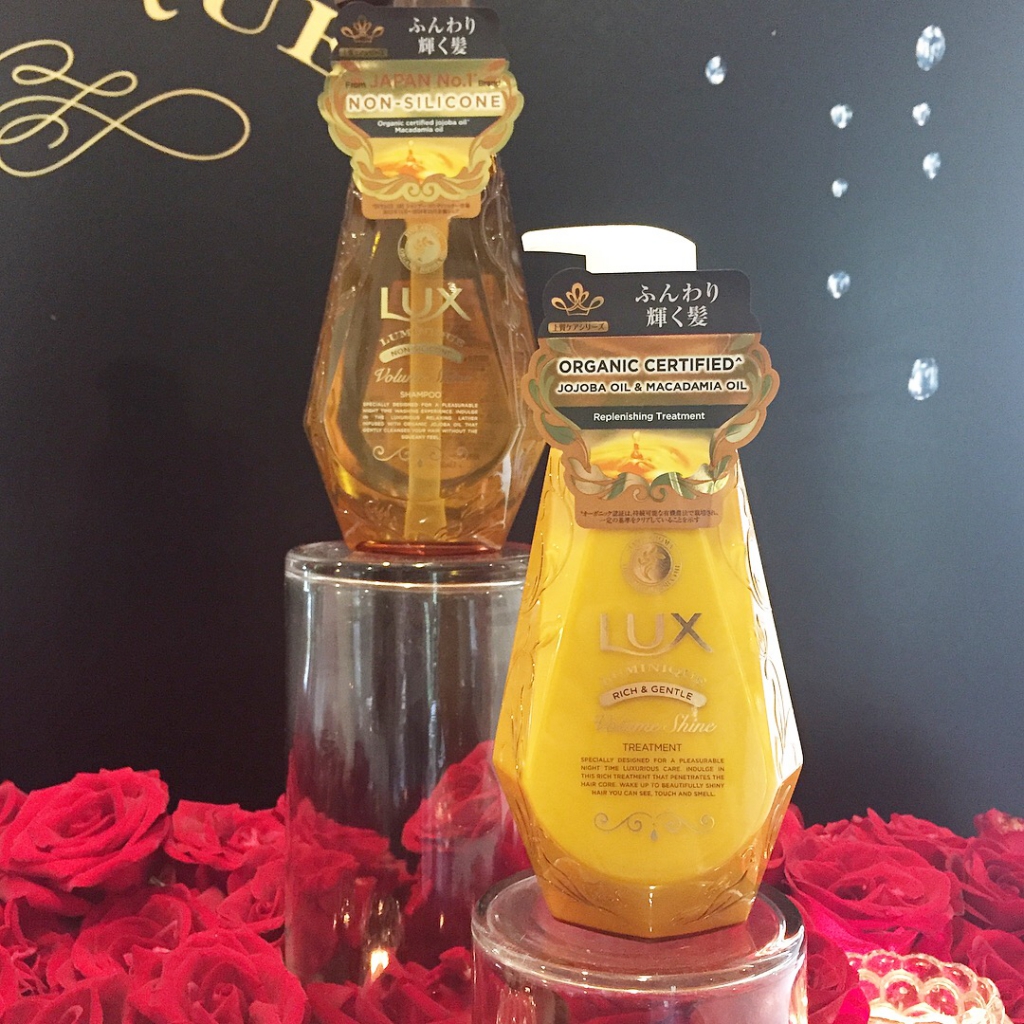 "Lux Luminique addresses the rising needs of non-silicone shampoo users with its high quality and natural ingredients, superior technology and fragrances composed by a world class fragrance expert. At Lux, we believe that the launch of Lux Luminique will give our current and future customers a wider range of hair care solutions to address their requirements – to not only offer women in Malaysia real benefits when using Lux Luminique products but also fine fragrances they can bathe in as a luxurious indulgence during their hair care ritual," said Phoenix Ho, Marketing Manager for Hair Care, Unilever Malaysia.
Lux Luminique will be available at selected Watsons stores nationwide from August 2017 at the recommended retail price of RM39.90 per bottle.
For more information on LUX Luminique Haircare, please log on to www.watsons.com.my/lux-luminique.
Read also: Here's How You Can Eat Your Way To Beautiful Hair