It's about time someone made haircare as the new skincare! Hair Rituel by Sisley coming this July 2018 to give you an effective, sensorial, complete hair care routine to clean, regenerate, fortify, and beautify your hair every day!
Sisley Paris is one of the first skincare brands to create a new standalone haircare brand in a long time using their skincare knowledge and technology to boot because the composition and functioning of skin cells and scalp's cells are similar, and the factors that diminish hair beauty (stress, fatigue, pollution, genetic ageing) are the same as those that damage the skin! Designed to care exclusively for the scalp and hair fibre, the six essential treatment products create a complete, sensorial beauty ritual intended for both women and men.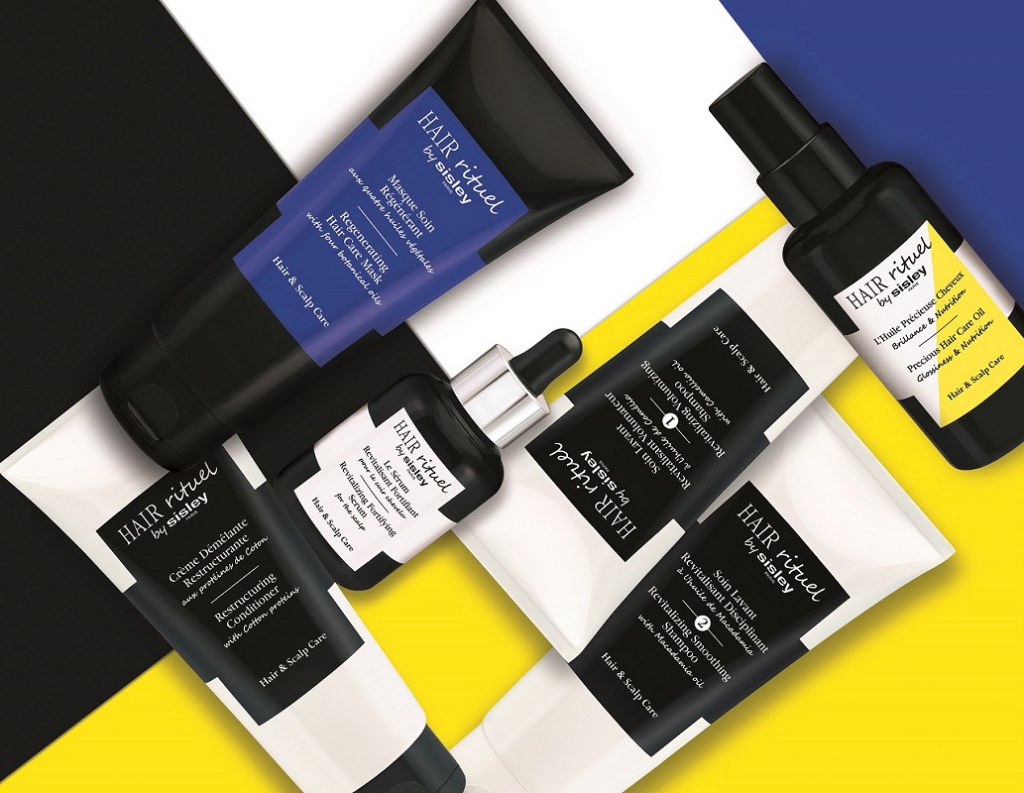 The products treat both of the main components of the hair: the living part – the hair bulb and the visible part – the hair fibre with a powerful concentration of botanical extracts and essential oils, minerals, vitamins, and proteins to energise the hair bulb and restructure the hair fibre. You'll love the signature olfactory scent of citrusy, woody notes of Verbena, Lemon, Peach blossom, and Amber that also contains an "active core" of natural ingredients (essential oils of Hinoki, Mimosa absolute, and Bay Rum), which contribute to hair vitality by providing nutrients.
Last night, Sisley Paris Malaysia did a sneak peek launch of Hair Rituels by Sisley at Element Hotel by Westin, Kuala Lumpur so here's what went down!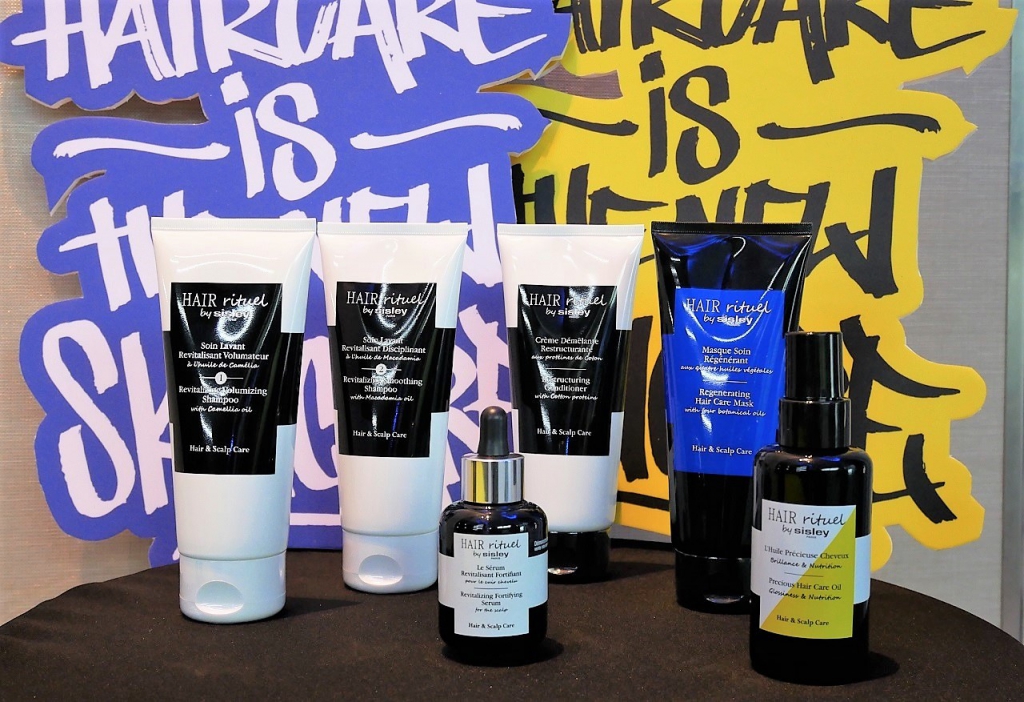 We got to feel the texture of the six products from the brand.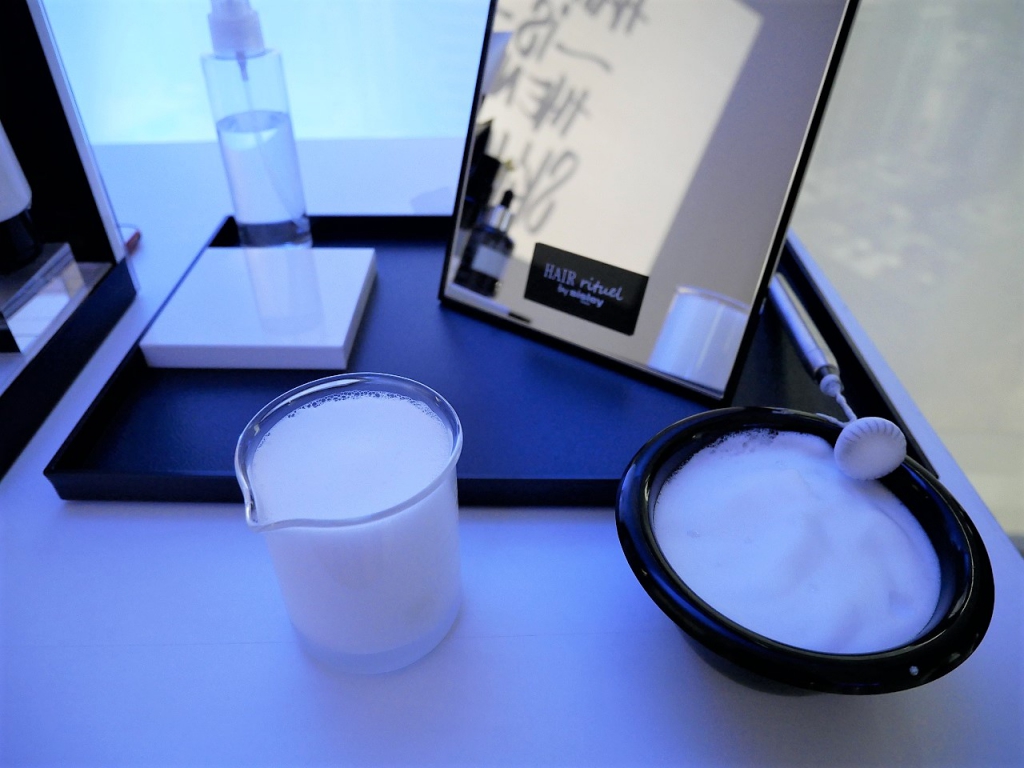 We got to try some the hair oil from the range too with a special styling service courtesy of A Cut Above Salon who's the exclusive partner salon to offer Hair Rituel by Sisley products and services.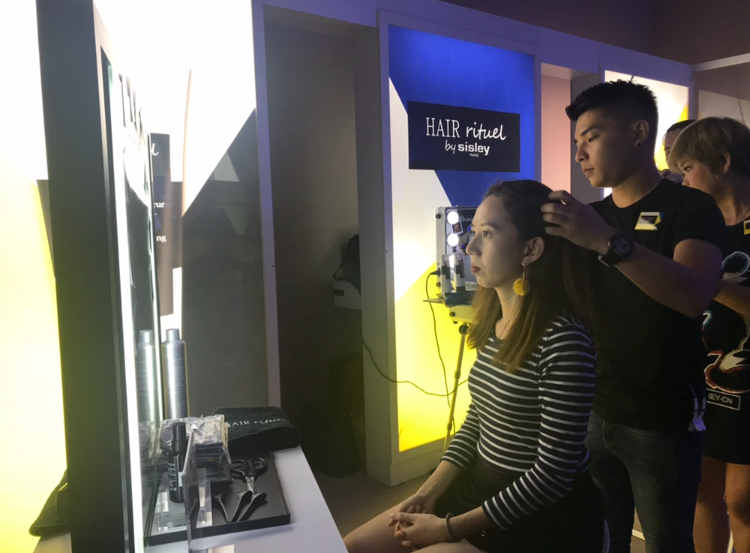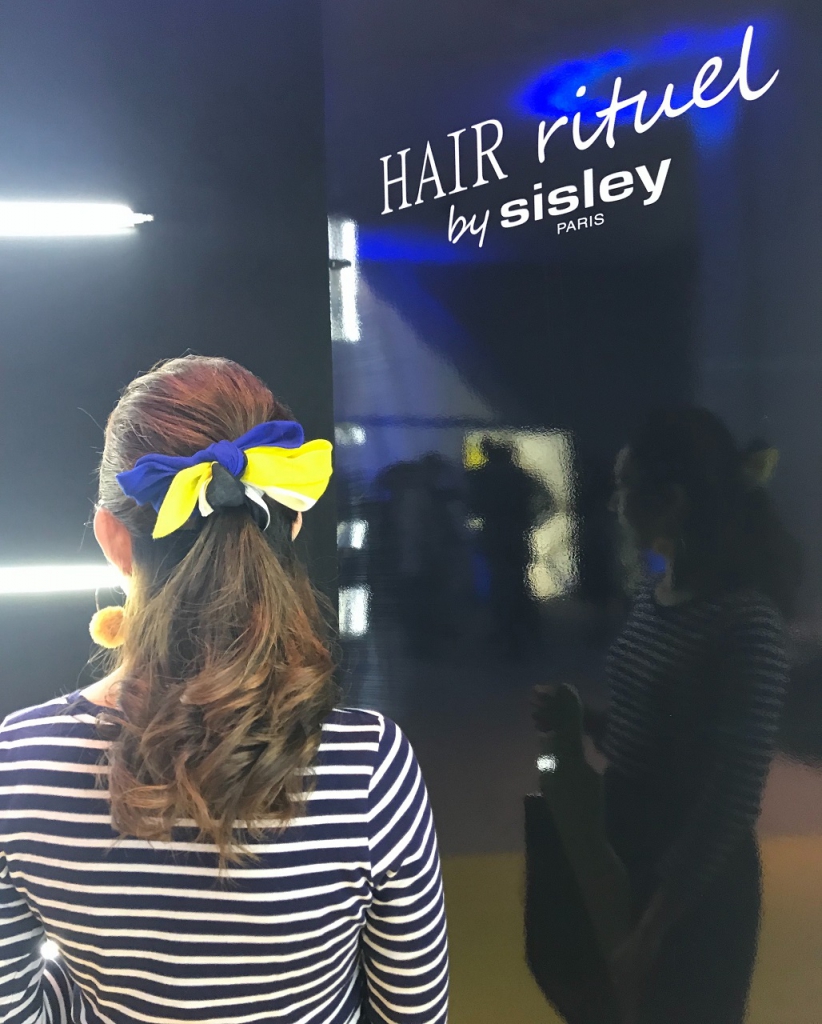 Hair Rituel by Sisley has six products from two shampoos, one conditioner, one hair mask, one hair serum, and one hair oil. Find out more about each product below.
Here are the prices for the products:
Revitalizing Volumizing Shampoo, 200ml (RM300)
Revitalizing Smoothing Shampoo, 200ml (RM300)
Restructuring Conditioner, 200ml (RM280)
Regenerating Hair Care Mask, 200ml (RM380)
Revitalizing Fortifying Serum, 60ml (RM750)
Precious Hair Care Oil, 100ml (RM400)
If you want to experience the Hair Rituel in person, three selected A Cut Above Salons will provide the special treatment using the suitable products out of the six from the range to pamper your hair.
We had a chance to speak to Sisley Regional Managing Director, Nicolas Chesnier for a #QuickChatWithPamper to learn more about the Hair Rituel by Sisley, watch the chat below to hear all about it.
Hair Rituel by Sisley products and services will be available at Sisley Paris counters and three selected A Cut Above Salons starting from 1st July 2018.
For more updates, follow Sisley Paris Malaysia's Facebook or visit www.hair-rituel.com.
Read also: 3 Ways The Sisley Paris Hydra-Global Serum Will Boost Your Skin's Hydration