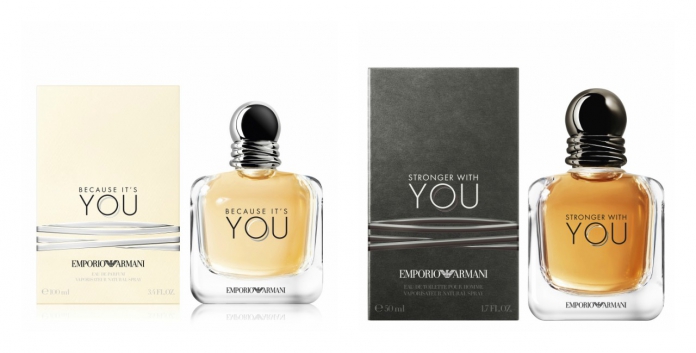 Coming January 2018, Giorgio Armani is bringing a new fragrant pair and a new pillar to its Emporio Armani line, which represents an olfactive embodiment of authentic modern-day love. From the feminine edition "Because Its You" and the masculine "Stronger With You", these fragrances plays with the power of seduction as vanilla mixes with musk, making it stronger together. It'll make a great Valentine's Day gift too because which couple doesn't want to smell good together right?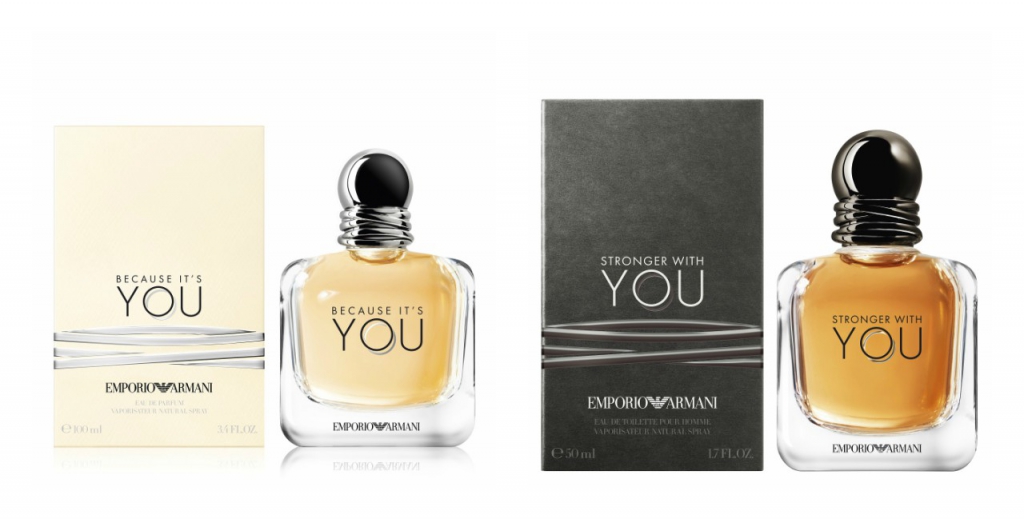 Emporio Armani captured the fragrance pair in a series of short films depicting love – unconditional love, joyful love, starring Matilda Lutz and James Jagger, directed by Fabien Constant.
FOR HER / BECAUSE IT'S YOU
Hers is happy, delicious, sparkling, simply irresistible like a ripe raspberry in its perfect and most elegant naturalness when combined with neroli. Unabashedly feminine, full instinctive and passionate. Her charm is immediately apparent, like the addictive and sophisticated rose absolute. Hers plays with her powers of seduction as vanilla mixes with musks, revealing a complex and incredibly deep sensuality.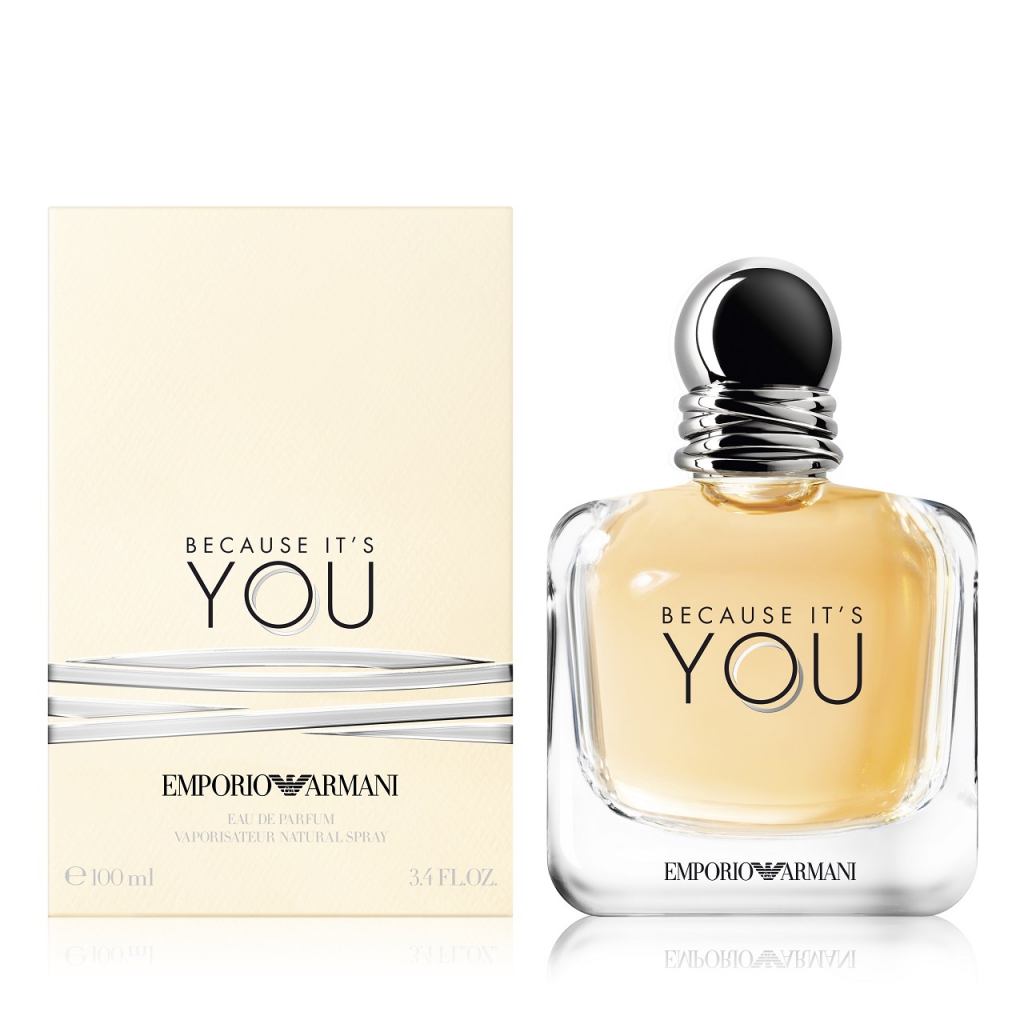 FOR HIM / STRONGER WITH YOU
His lives in the present, moulded by the energy of modernity. Unpredictable, he surprises with his originality, like the spicy accord in the top notes – a mix of cardamom, pink peppercorn, and violet leaves. His has inherited a confident elegance, with the easy insouciance of youth, conveyed by the sage at his aromatic heart. His communicates
with sensuality, like the way smoky Vanilla Jungle Essence™ falls in love with the sugar-coated chestnut accord.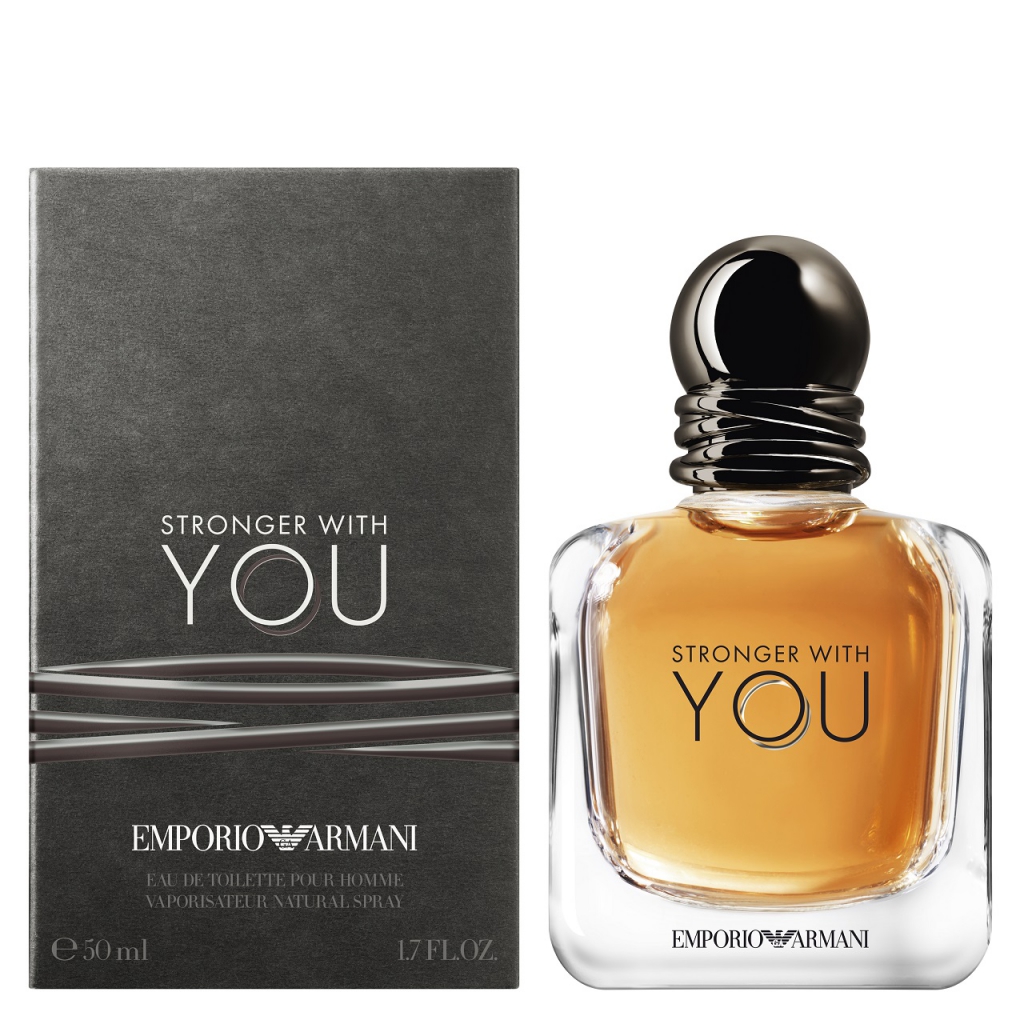 The Emporio Armani feminine edition "Because Its You" and the masculine "Stronger With You" fragrance launches in January 2018.
Read also: Happy Women's Day: Giorgio Armani Innovates with the Creation of the Sì Women's Circle