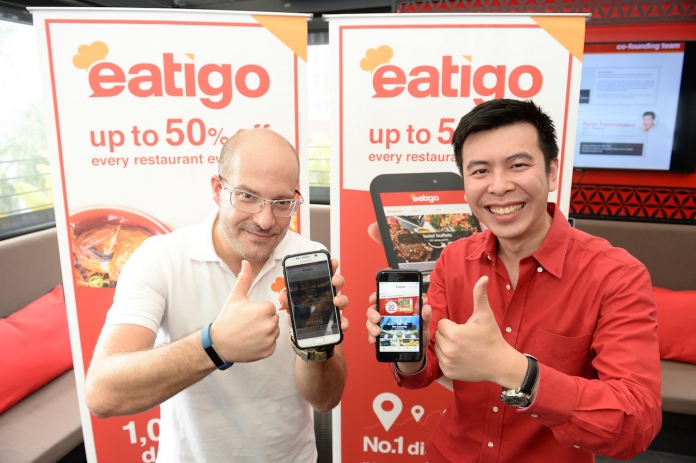 eatigo, Southeast Asia's leading restaurant reservation platform, is now officially available to users in Malaysia. The platform enables users to make fuss-free reservations at more than 1,000 restaurants on the app. Users also get to enjoy discounts at any time, with restaurants on eatigo always having multiple timeslots a day offering 50% off.
In line with eatigo's aim to connect empty stomachs and empty tables, users will be able to choose from an expansive list of restaurants that includes everything from upscale hotel locations, to popular food chains, and enjoy the same discounts with no strings attached.
Savour a fancy dinner at TEMPTations, Renaissance Hotel, or perhaps something more casual at TGI Fridays. Kick back and start the weekend at The Roof. Regardless of your choice, with eatigo you get to enjoy discounts at any time, any day. You do not need to pay upfront nor even use your credit card – users will just need to make a reservation on eatigo to enjoy reduced prices on their meals.
Supported by investor, TripAdvisor, eating is currently available in Bangkok, Pattaya, Singapore, Kuala Lumpur and Hong Kong, and its sights set on more Southeast Asian destinations, users all across the region can look forward to enjoying good meals at attractive discounts.
Read also: 3 One-Stop Online Platforms to Book Salon Appointments