Gindaco, a popular brand of Takoyaki chain stall from Japan, has finally opened its first outlet in Malaysia at AEON Shah Alam.
Brought in by Loob Holding (also known for their success in introducing Chatime, Tino's Pizza, and llao llao Frozen Yogurt), Gindaco has over a hundred stalls in Tokyo alone, and 300 stalls thereabouts in Japan.
Bryan Loo, the managing director of Loob Holding, mentioned that they are always on the lookout for fast moving products as their market research has shown that consumers are shifting from fast food to fast gourmet.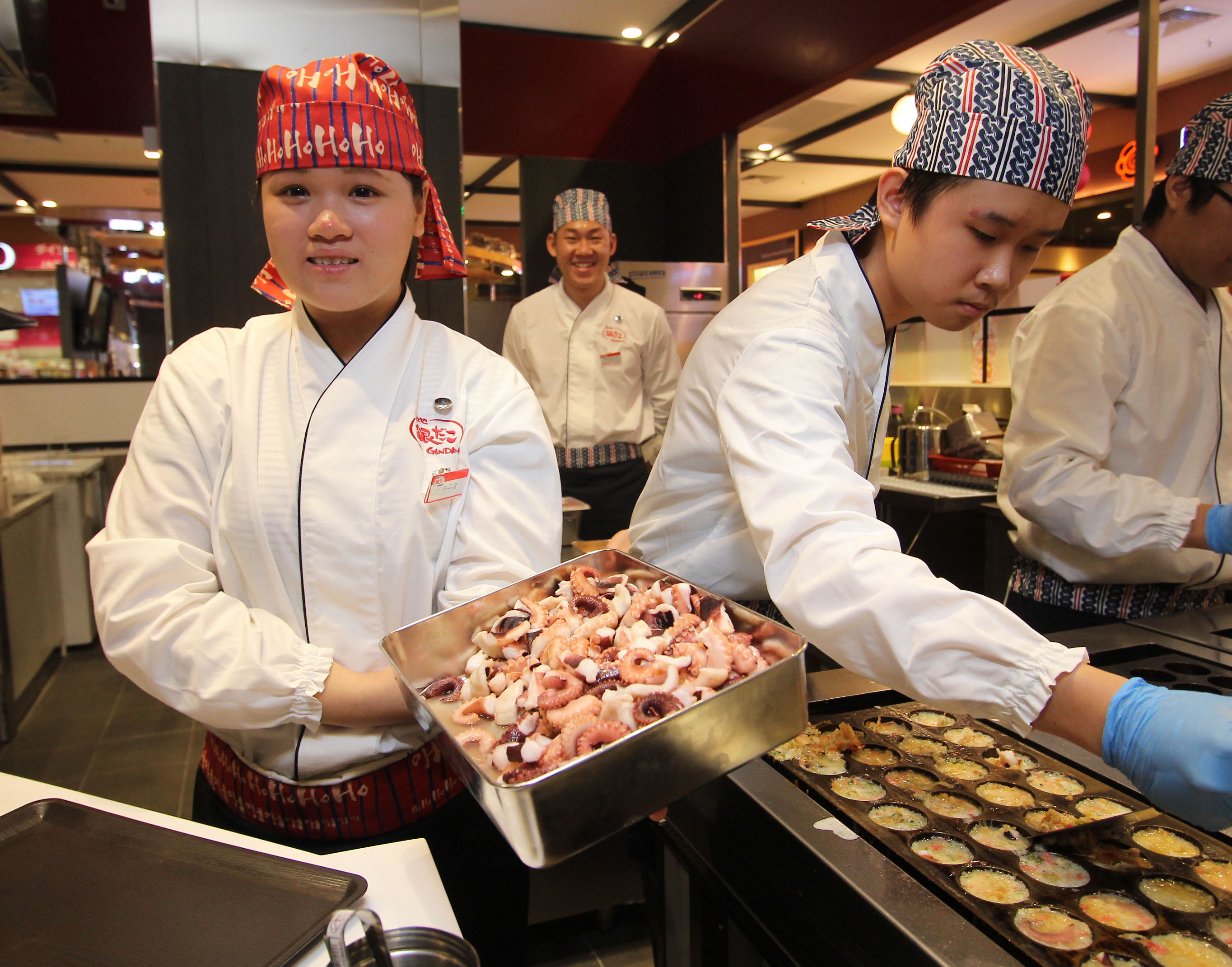 "This is the brand DNA that we are looking for – fast moving products, automation and scalability. This allows us to have consistency in quality, as well as reduce the training time needed for the staff. For example, Gindaco's automation has allowed the cooks to be trained in four days, as compared to 30 days previously," said Loo.
He further explained that the octopus used in Gindaco's Takoyaki is sourced from Mauritania, and each Takoyaki contains 8 grams of high-quality octopus, which is 8 times more than other brands.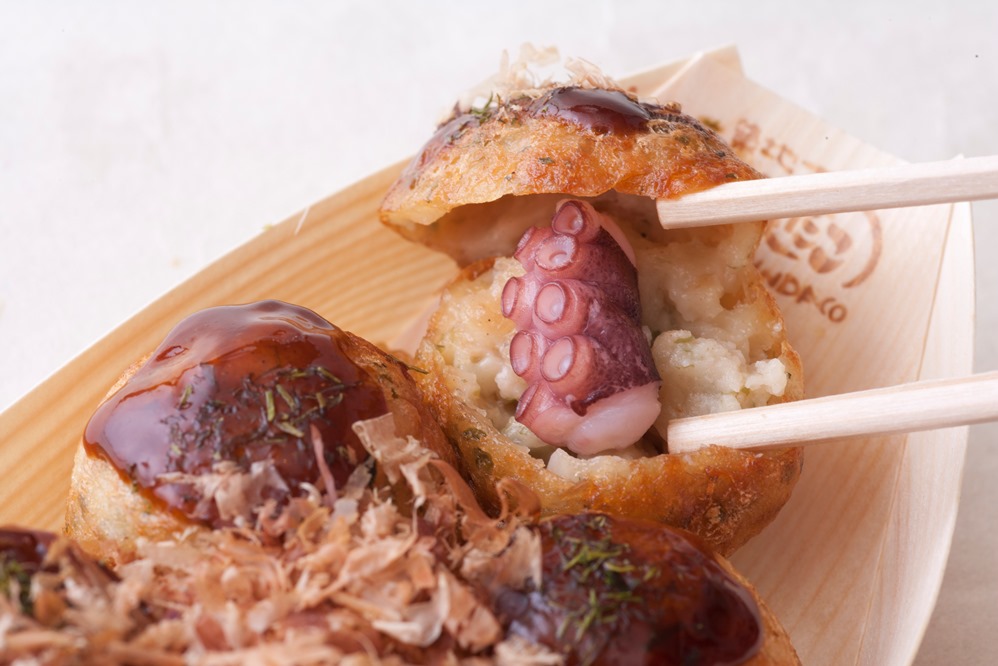 Loo said, "Some other brands may use only 1 gram of octopus – you may not even realise there's any octopus in there. Such is our commitment to quality ingredients that the cost of octopus makes up 50% of our raw ingredients cost. For the batter, we use high-quality wheat flour and seafood soup stock."
Gindaco serves four variants of Takoyakis – Original, Negidako, Cheese Mentaiko and Teritama.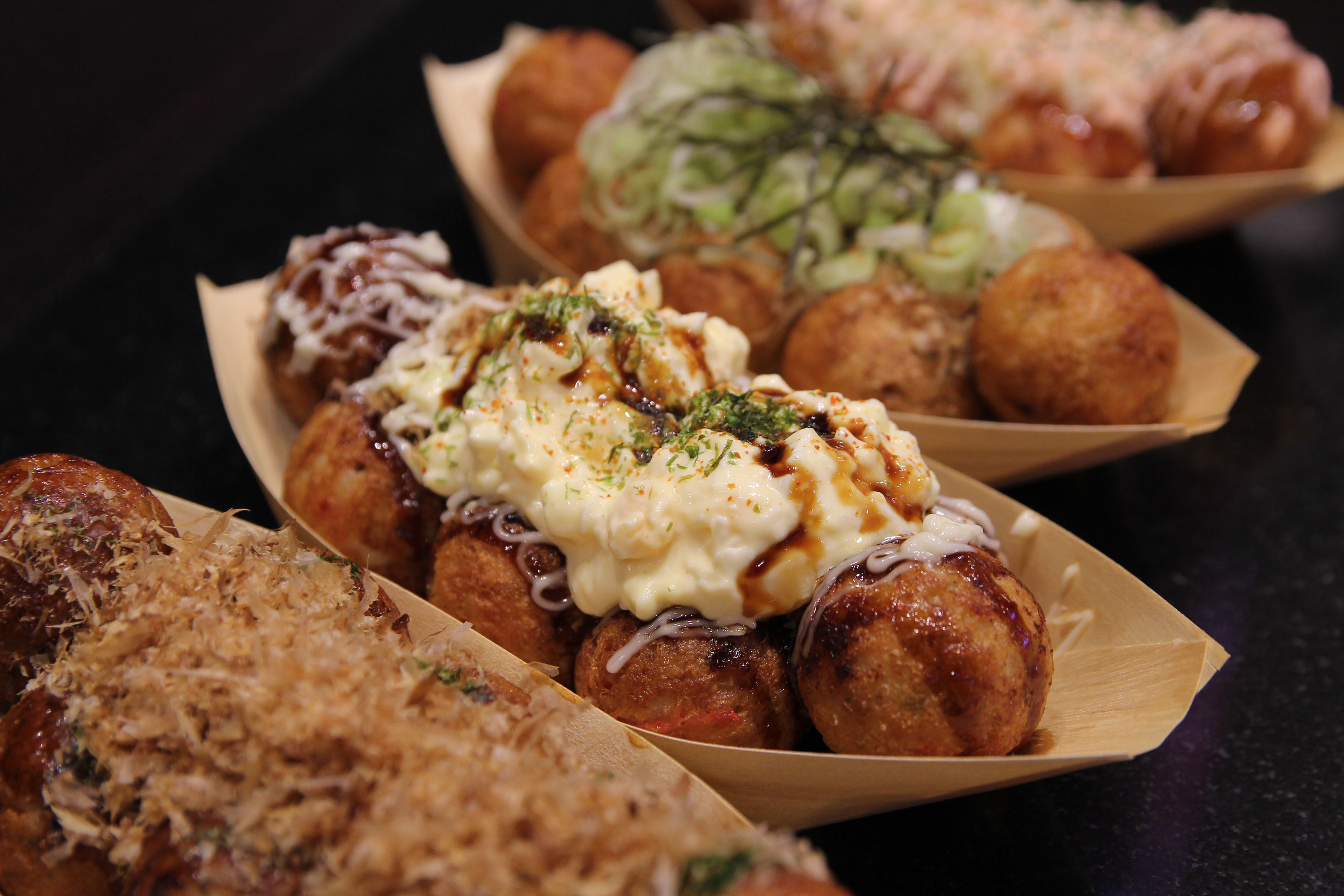 The Original is Gindaco's flagship, and it is drizzled with Gindaco's signature sauce and topped with dried seaweed and dancing bonito flakes.
The Negidako comes with tempura dipping sauce and is topped with white radish and green onions, as well as dried seaweed and dancing bonito flakes.
And as the name suggests, the Cheese Mentaiko is topped with mozzarella cheese, dried parsley and Parmesan cheese sprinkle. Besides it is also served with spicy cod roe in a sauce of Japanese mayo and soy sauce.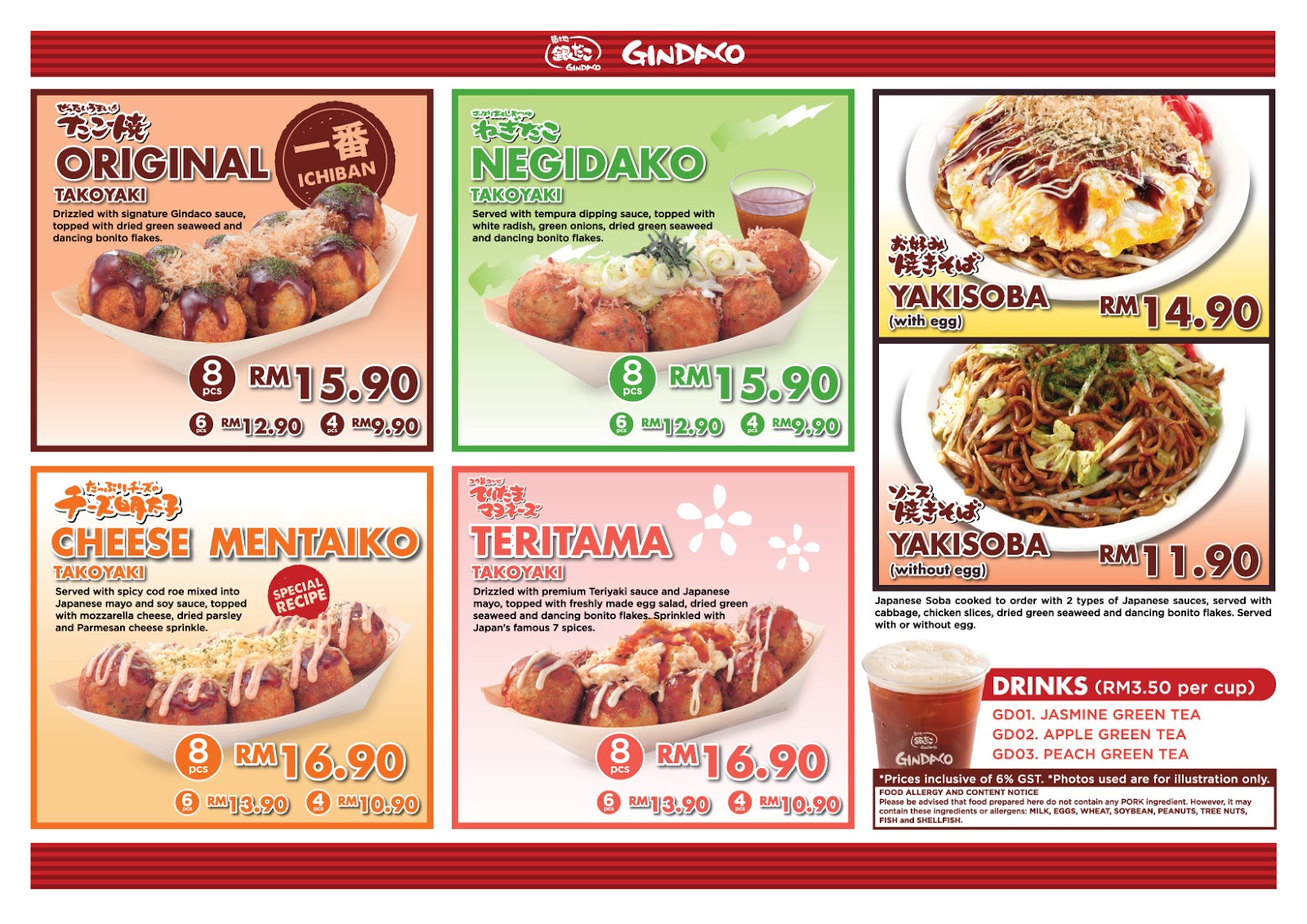 The Teritama is drizzled with premium teriyaki sauce and Japanese mayo, and topped with freshly made egg salad, dried green seaweed and dancing bonito flakes, sprinkled with Japan's famous 7 spices.
Besides Takoyaki, Gindaco also serves Yakisoba – Japanese soba fried with cabbage, chicken slices, dried green seaweed and dancing bonito flakes. All Gindaco's products are pork-free.
In conjunction with the opening, consumers will receive a complimentary glass of green tea with every food purchase. This promotion runs until May 31, 2016.
Read also: 8 Incredibly Delicious Nasi Lemak in Kuala Lumpur (Halal)