Australian wine brand Jacob's Creek unveiled its latest blend of unique reds – the Jacob's Creek Double Barrel last week at an exclusive experiential food and wine pairing dinner themed "Jacob's Creek Gourmet Picnic", where media, influencers, and local celebs were invited to come together to celebrate this new launch.
Coming as a pair, the Shiraz and Cabernet Sauvignon reds have been finished in aged whiskey barrels to add another layer of complexity and texture to traditionally barreled beverages.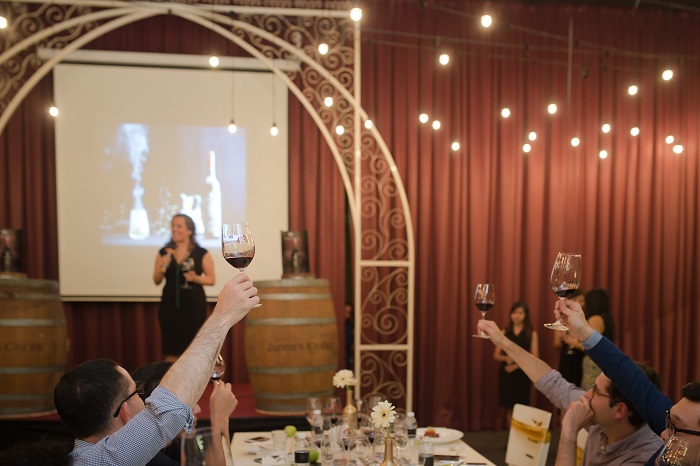 The Double Barrel Shiraz has a full body and a generous palate which integrates a mix of sweet red fruits and dark chocolate. While subtle toasty vanilla flavours are derived from the aging process in traditional French and American oak wine barrels. Finally, the careful use of aged Scotch whisky barrels for finishing has added complex nuances of almond-husks and also softened the dense tannins to yield an incredible smoothness.
On the other hand, the Double Barrel Cabernet Sauvignonoffers a complex palate yet reveals itself with style. Traditionally assertive tannins are evident at first, before giving way to a mid palate filled with ripe cassis, olive tapenade and complex briary hints. Fine, dusty tannins give excellent line and length to the beverage, and are layered with sweet and toasty characters reminiscent of crýme brýlýe. The unique Double Barrel technique of finishing in aged Irish whiskey barrels has integrated the myriad of flavours and brought extra richness to the palate.
This slideshow requires JavaScript.
Jacob's Creek™ is one of Australia's leading global wine brands, offering quality contemporary wines with great varietal expression.  For more information, head over to www.jacobscreek.com
Read also: 
Top 10 Wine Myths Busted by Berry Bros. & Rudd;
Choose Wine Like an Expert