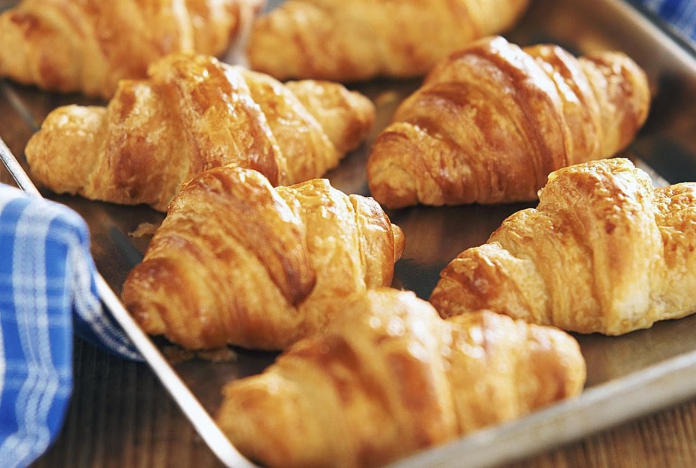 Hands up to people who take bread as breakfast and tea time! Bread is a staple food that is prepared from a dough of flour and water, usually by baking. We can't deny our love towards the fluffy warm bread and you sure can't too! Here are 5 bakery cafe for the fluffiest bread, read more:
Huckleberry Food & Fare
This highly rated cafe has been serving a lot of great food, coffee, and their pastry. It is no surprise that people will order their bread or pastry and enjoy it there. On top of that, usually they will come out new creations once in a while, so do keep yourself updated by following them for more good treats.
2. Kenny Hills Bakers
Residents who live around Taman Tunku will definitely know this hidden cafe in the area. They serve pies, bagels, cakes and a lot of bread. If you planning to visit this cafe, we do recommend their pecan pie and chicken mushroom pie too as it is irresistible.
3. Le Pont Boulangerie Cafe
Le Pont Boulangerie Cafe was inspired by its French namesake which means The Bridge. At here, you will be served with good food and drinks. Ranging from pasta, desserts to fluffy bread, you can expect to have a different variety of bread and pastry here.
4. Tedboy Bakery
Situated in the heart of Bangsar, Tedboy Bakery has opened since 2012. Apart from the seasonal treat, you can always have sandwiches, bread, pizzas and pasta here in the cafe. We especially love their Mini Dark Rye that is made from Dark rye flour milled from the outer endosperm of the rye berry that gives the distinctive 'dark' colour and flavour.
5. Jaslyn Cakes
Jaslyn Cakes is a tiny cake shop, bakery, and cafe in Bangsar selling cakes, organic teas, coffees, bread and pastries that are all made in the shop daily. You will definitely have dilemma choosing one as all of them looks equally good.
Featured Image: www.fthmb.tqn.com