On the night of this New Year eve, the Tower Club at Lebua will be welcoming 2016 by dropping a 7-foot Bangkok Ball from 49 feet above Sirocco, the world's highest alfresco restaurant located at Bangkok.
Seven-Foot Ball Drop atop the World's Highest Alfresco Restaurant
The ball will be 872 feet in the air, which will be able to be seen for more than a mile across the city, making it one of the the city's first and most memorable sight of 2016 followed by an eye-popping fireworks display.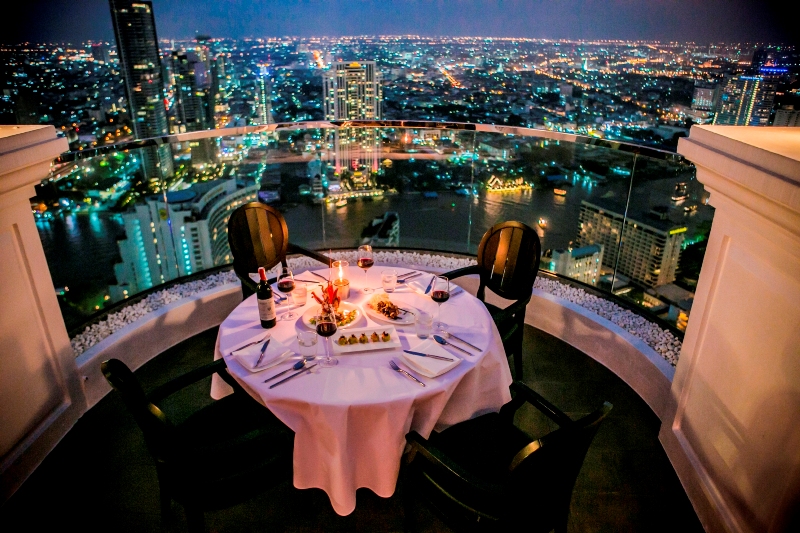 In addition to enjoying the best views of Bangkok's latest New Year's Eve phenomenon, guests at lebua's four altitude-defying restaurants and bars – Sirocco, Mezzaluna, Breeze and Distil – will be treated to redefined celebratory cuisine and a welcome reception with complimentary champagne hosted by the visionary CEO of lebua Hotels & Resorts, Deepak Ohri.
At Sirocco, lebua's authentic Mediterranean fare and the world's highest alfresco restaurant 63 stories up, and Chef Sam Pang at Breeze, the "new face of Asian dining," will offer eight-course menus. At Mezzaluna, Chef Ryuki Kawasaki will serve a special nine-course menu of French haute cuisine infused with Japanese flavors to the soothing strains of the classical quartet. Distil presents an alternative venue for the celebrations. The bar, will be offering an exceptional eight-course set menu with the same legendary skyline views plus a special guest DJ for the evening.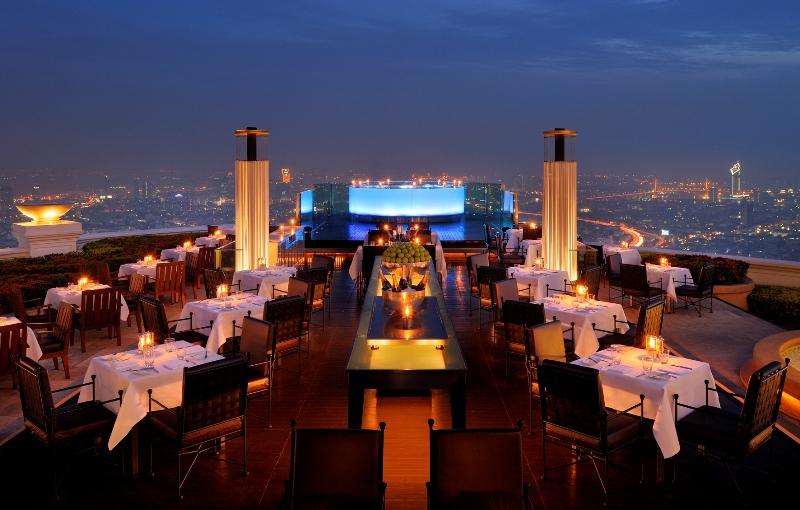 Perched on the 64th floor, Flûte Bar – the world's highest alfresco champagne bar and the crown of The Dome at lebua – awaits the evening's dinner guests with a bottle of select champagne amidst the kaleidoscope of fireworks and stars.
For reservations or more information, visit www.lebua.com or facebook.com/lebua or contact reservations@lebua.com or +66 2 624 9555.