Angsana Ihuru Invites Guests to a 24-hour Shipwreck Adventure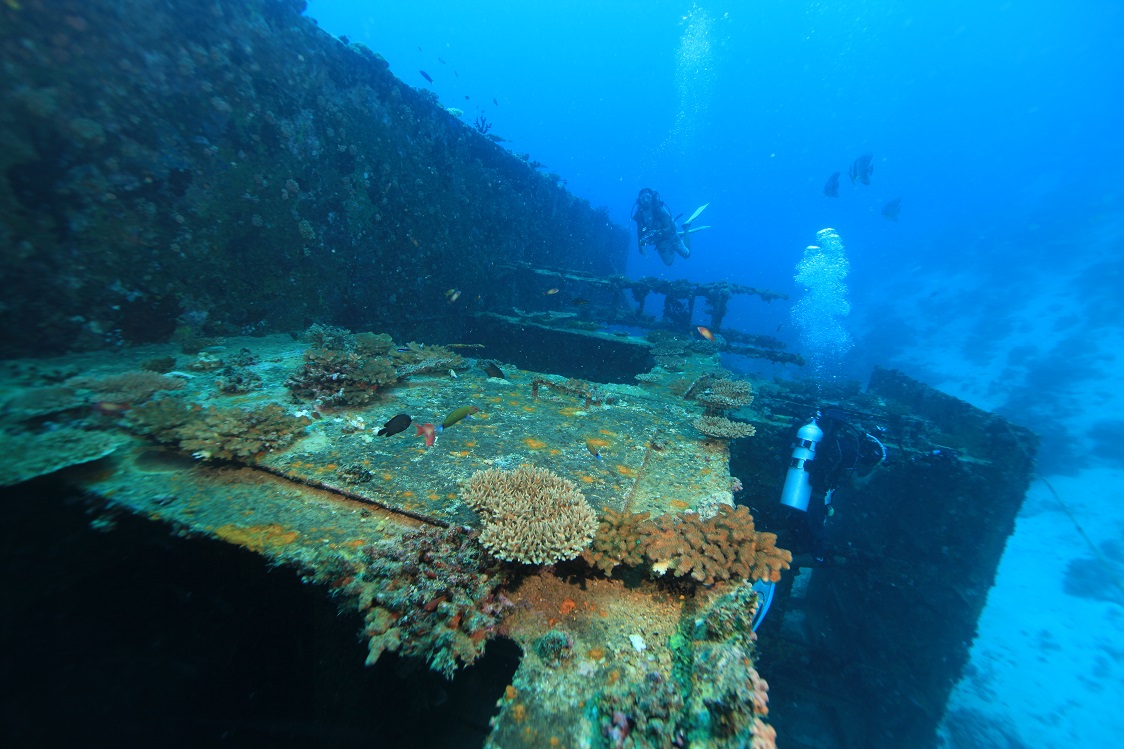 Returning for the third year, the boutique island-resort of Angsana Ihuru will host its exciting 24-hour diving event on 25th April 2015. The 10 to 10 Rannamaari wreck event will be streamed via live webcast over 24 hours; scuba divers and snorkelers will be invited to take part by exploring the resort's unique shipwreck. The event marks the resort's 15th anniversary and will be hosted by Banyan Tree Group's Executive Chairman, Mr Ho Kwon Ping.
Located on the North Male Atoll of the Maldives, Angsana Ihuru is home to one of the most spectacular reefs as well as the only shipwreck on a house reef in the Maldives. Over a course of six dives, guests will have the opportunity to explore the beauty of the Rannamaari wreck, which mysteriously sunk in 1999.
At a depth of 26 metres, the former dredging ship is now a magnificent habitat for thousands of sea creatures and vibrant coral. With an average visibility of up to 30 metres; by day, divers can explore the reef and see giant moray eels, scorpion fish, stingrays, groupers, nurse sharks and shoals of fish; by night, the water sparkles with luminescent marine life. The event will be recorded using special cameras strategically placed around the shipwreck to showcase this stunning underwater world and highlight the importance of marine conservation. Guests can learn more about how the resort cares for its marine life at the Marine Conservation Laboratory, where they can spend an afternoon helping to clean the reef and plant new coral.
Angsana Ihuru welcomes divers of all levels to take part in the underwater event. Between dives, guests can grab their flip-flops and head for a bite to eat at the beachfront restaurant, Riveli. Serving a variety of Maldivian, Mediterranean and Asian cuisine, guests can be replenished whilst overlooking the beachfront or alternatively, enjoy a refreshing drink at Velaavani Bar, surrounded by the magnificent lagoon. For an afternoon of pampering, one of the signature treatments at the resort's award-winning spa is a special experience.
After the 10 to 10 Rannamaari wreck event, participants will be gifted a special book and DVD to take home. Those who prefer to stay on dry land can follow the 24-hour journey on Facebook, twitter, or watch it live at http://www.ustream.tv/channel/ten2ten-rannamaari-wreck.
Accommodation in a Beachfront Villa at Angsana Ihuru starts from USD$700+ per night on a B&B basis.
Certified divers can book to dive on 25th April from USD$76 per dive. A 20% discount will be offered to divers on the day of the event, special rates are available for multiple dives during April.
For reservations please call +960 664 3502 or email reservations-ihuru@angsana.com for more information.