CARiNG Pharmacy has launched its new CARiNG Regular Membership Programme mobile app that's developed in partnership with Capillary Tech to connect, engage and reward their customers all in one place.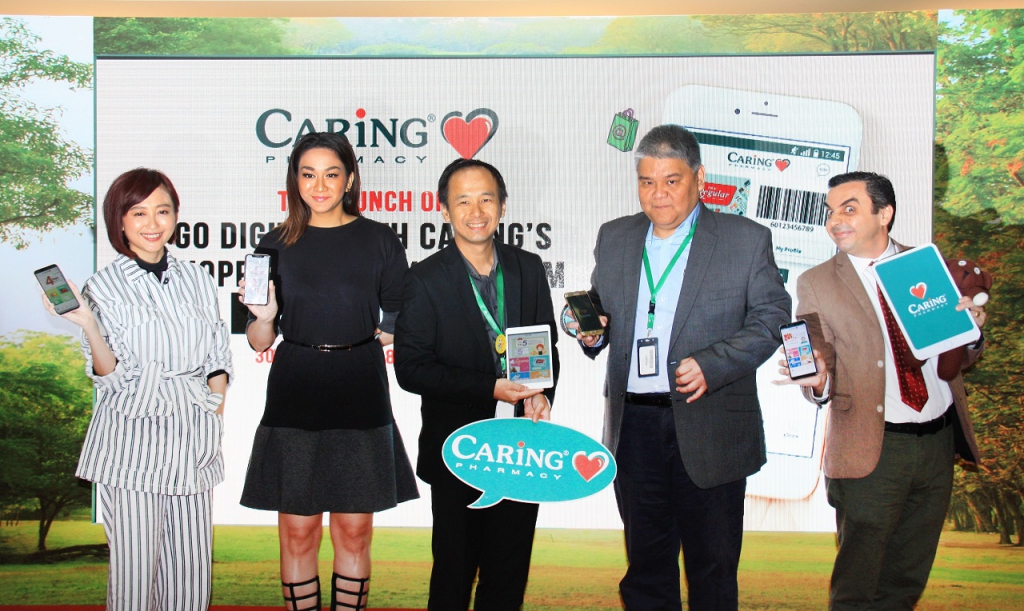 More than just a 'digital membership card', the CARiNG Regular Membership Programme mobile app keeps users abreast of the latest happenings and not-to-be-missed promotions from Caring Pharmacy. On its 'HOME' screen, users are able to access the latest news on health and nutrition, specially curated by the CARiNG team of health experts. Updates on CARiNG's regular roadshows, free health screenings, talks and workshops are also available on this screen. In a bid to one day go paperless, CARiNG's quarterly newsletters are just a click away from the mobile app.
The 'LOCATION' button within the app allows users to locate the nearest CARiNG outlets out of the 114 outlets nationwide and save their favourite ones for future reference. The ingenious 'VOUCHER' button in the app displays all the user's available vouchers and details at a glance, eliminating the need to physically keep and manage several vouchers at a time. No more scrambling to locate a lost voucher or leaving a voucher to expire! On their birthday month, users are rewarded with a RM5 birthday voucher and also receive 3x birthday points on all their purchases.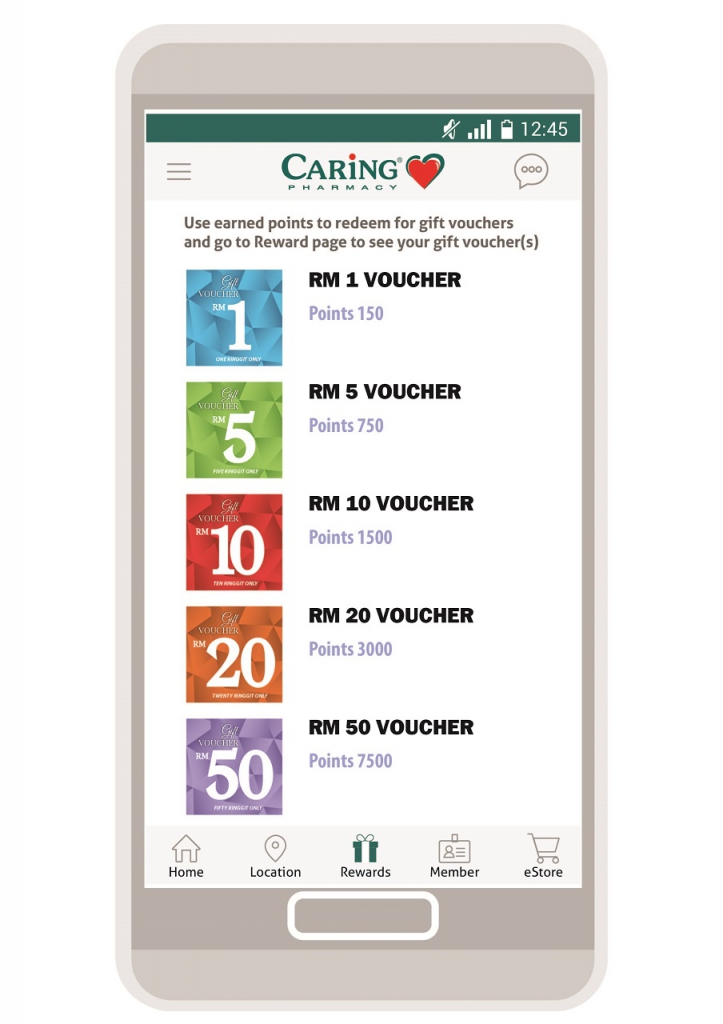 As an electronic loyalty 'card', the app provides the benefits of a regular card minus the hassle and baggage of one. A click on the 'MEMBER' button reveals a user's membership number, barcode for scanning and loyalty points accumulated for redemption.
There's an 'E-STORE" button too that directs users to CARiNG Pharmacy's online store where they can beat the crowds and traffic, for a peaceful shopping experience in the comforts of home.
Acknowledging that most consumers are swamped with a myriad of loyalty program and membership cards that would overwhelm any wallet, Managing Director of CARiNG Pharmacy Retail Management Sdn Bhd Mr Chong Yeow Siang, joked with the guests during the official launch of the CARiNG Regular Membership Programme at 1Utama Shopping Centre, "What is the use of a loyalty program card if it sits idle at home together with twenty other membership cards? These days, no one leaves home without their mobile phones, so our CARiNG Regular Membership Programme remains accessible at all times!"
Guests were also treated to a highly entertaining appearance by Malaysia's very own Mr. Bean and a dance performance.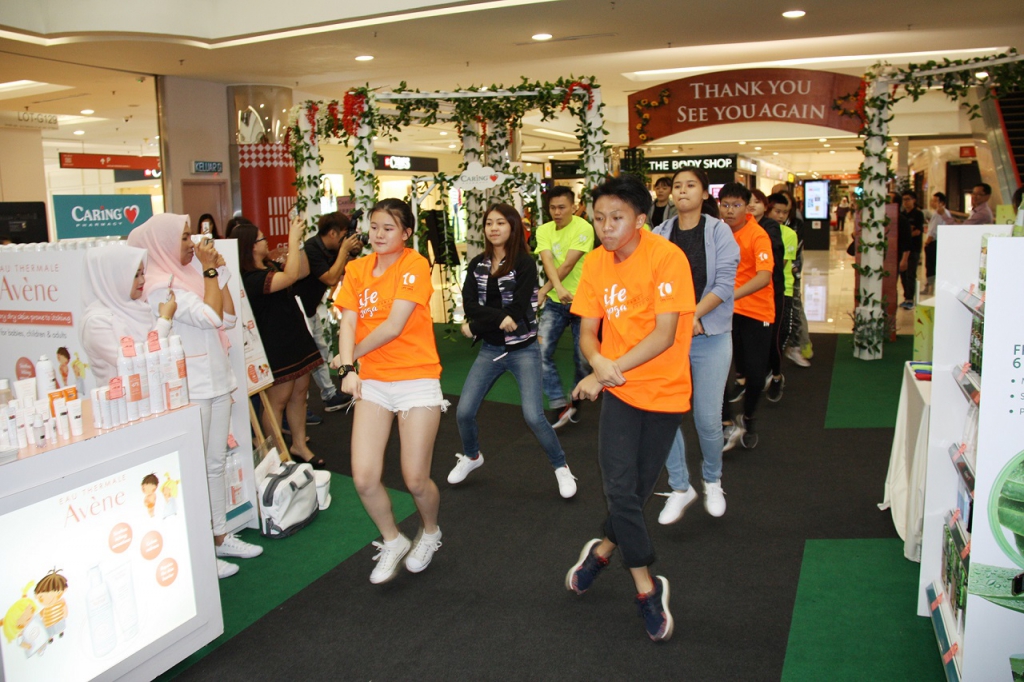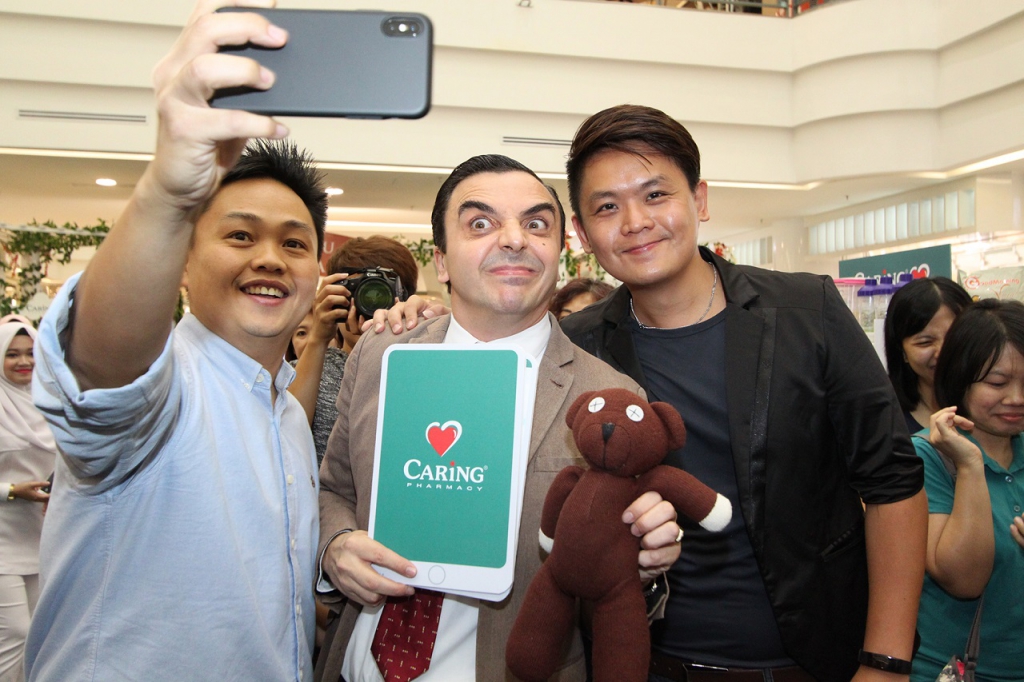 They also got to rub shoulder with celebrity guests; actress and TV host Dynas Mokhtar and 988 radio DJ and 8TV host Cheryl Lee Xin Yi. The two celebrities also shared with the audience their experience with the CARiNG Shopper Loyalty app.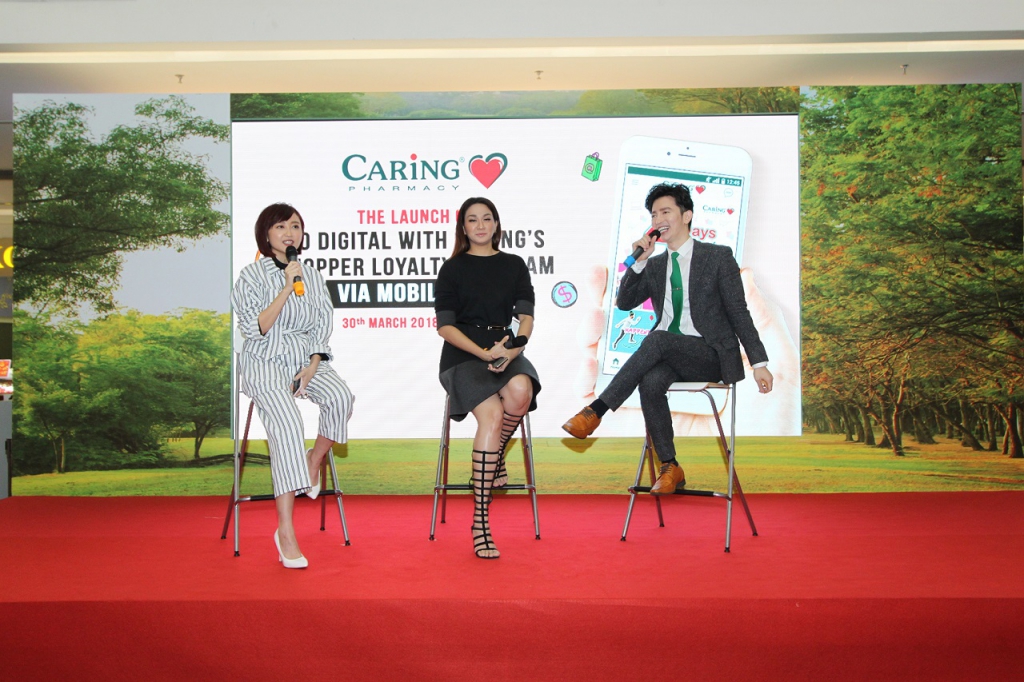 "As an advocate for environmental preservation, I like that this app negates the need for piles of paper for newsletters, promotional flyers and chunky plastic cards that end up in landfills. Most of all, I love that this app has an all-in-one application for latest news updates, membership, shopping and management of vouchers," said Dynas during the interactive session of the event.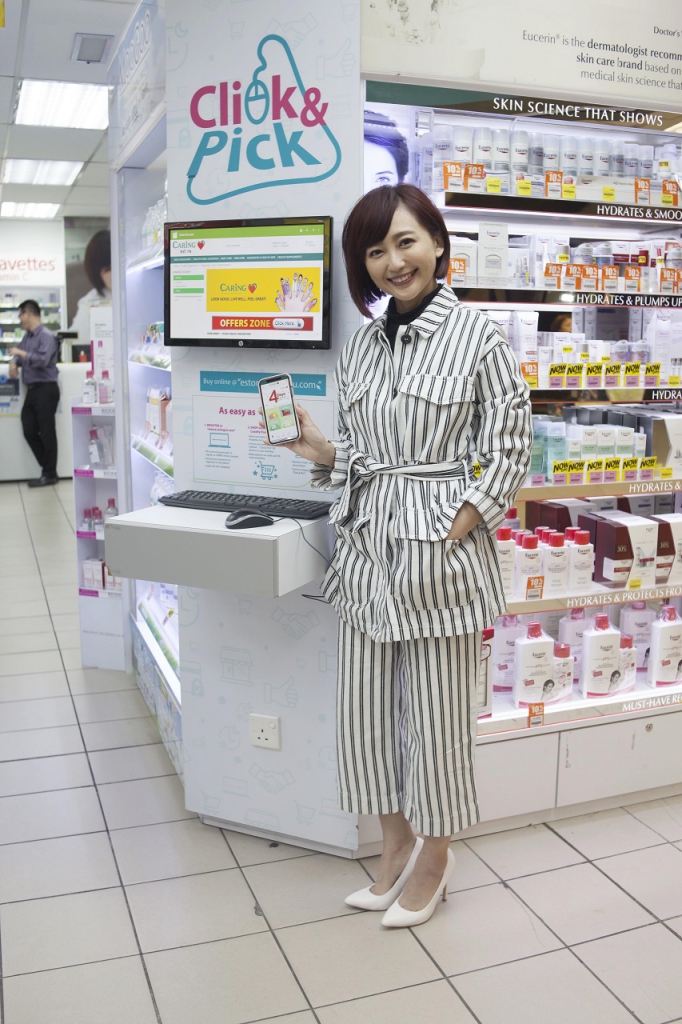 The positive feedback was echoed by Cheryl who said, "I have so many membership cards that I never utilize because I end up keeping them at home, as they end up taking so much space in my bag, collectively. In the end, I think it defeats the purpose of having a membership card as I never manage to collect any points or utilize the member's discounts. In fact, I have stopped joining loyalty programs precisely for this reason. This app is a fresh breath of air as it addresses the main problem with loyalty cards and even threw in lots of bonuses, too!"
The CARiNG Regular Membership Programme launch event at 1Utama Shopping Centre Ground Floor Centre Court (Old Wing) was held from 28 March – 1 April 2018 where shoppers can take advantage of the exciting offers while collecting points to redeem cash vouchers.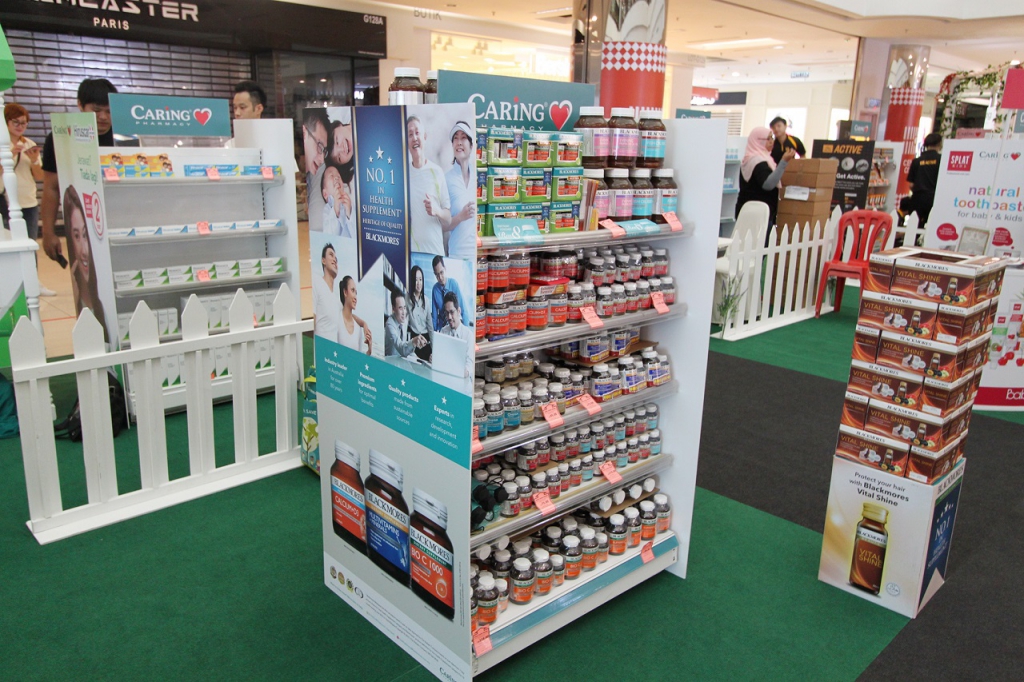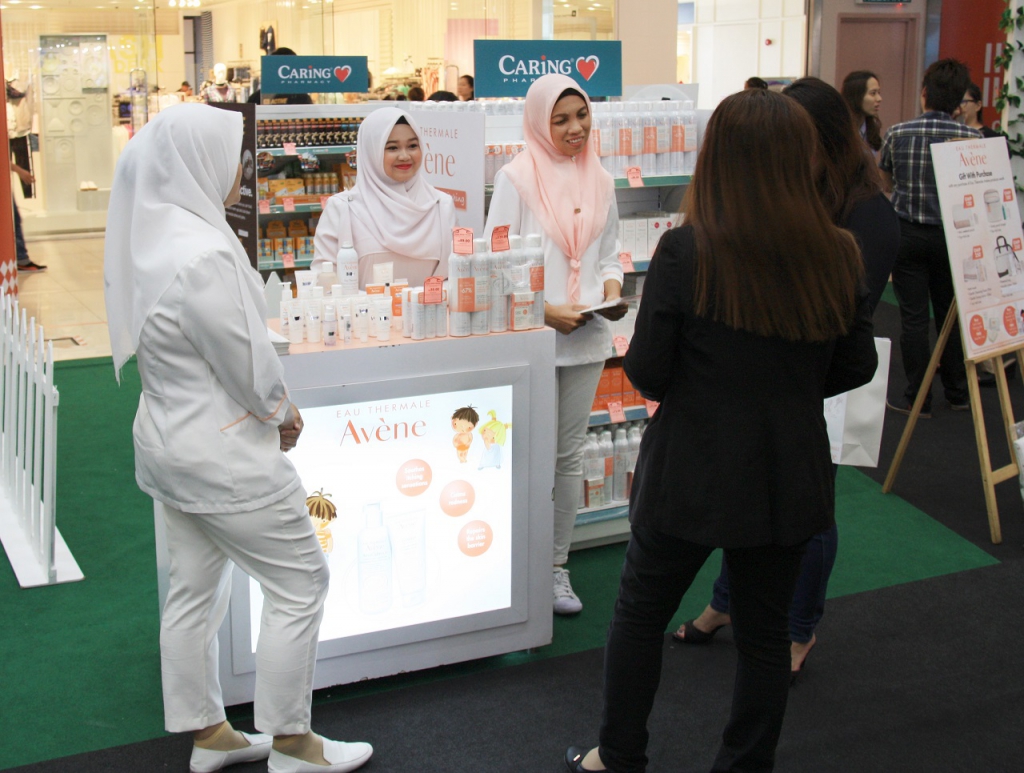 The CARiNG Regular Membership Programme mobile app is available to be downloaded for free on App Store for Apple devices or Google Play for Android devices.
Read also: Combat Your Dry Skin Woes With Linola