The long-awaited OPPO F5 was finally unveiled in a grand launch held at the Nexus Bangsar South yesterday by the management team of OPPO Malaysia together with its ambassador, Fattah Amin and 'Selfie Icon' Yoga Lin and Ayda Jebat.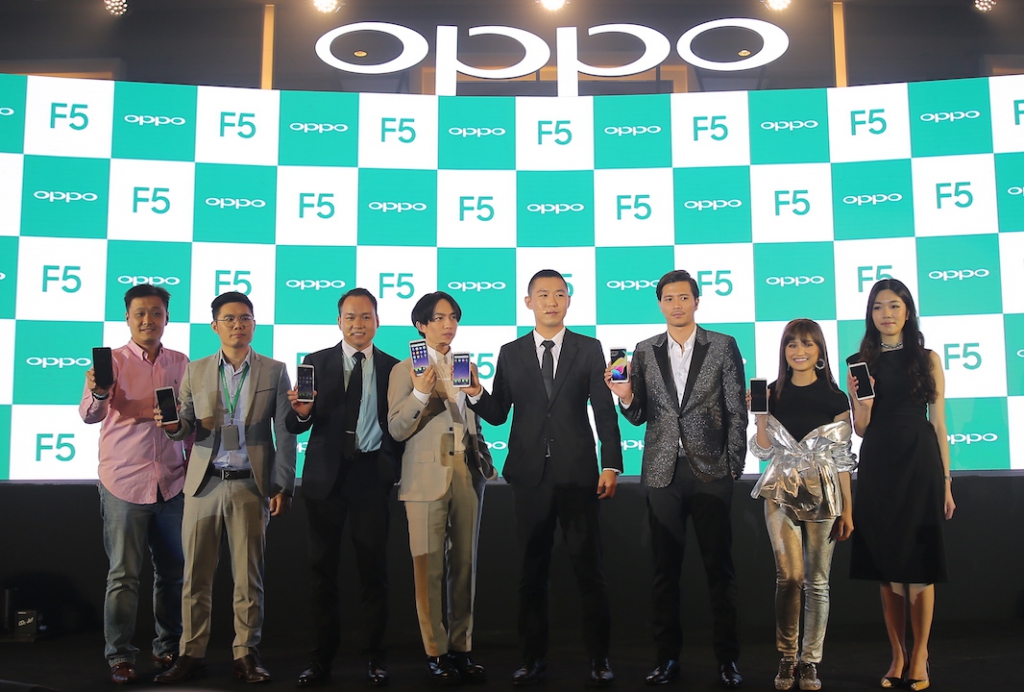 Self-claimed as the the 'Selfie Expert and Leader', the all-new OPPO F5 features 6.0-inch full-screen display that comes with an 18:9 aspect ratio display and sports the latest Artificial Intelligence (A.I.) Beauty Recognition technology that is specially designed for selfie lovers as it can identify the user of the phone through its ability to detect their gender and age and make necessary adjustments to capture the perfect selfie. Coupled with a 20MP camera, it is able to make the selfie look more natural and structured with 200 facial feature spots scanned and also contains teeth whitening and dark circle lightening features to boot, allows users to capture perfect selfies anytime, anywhere.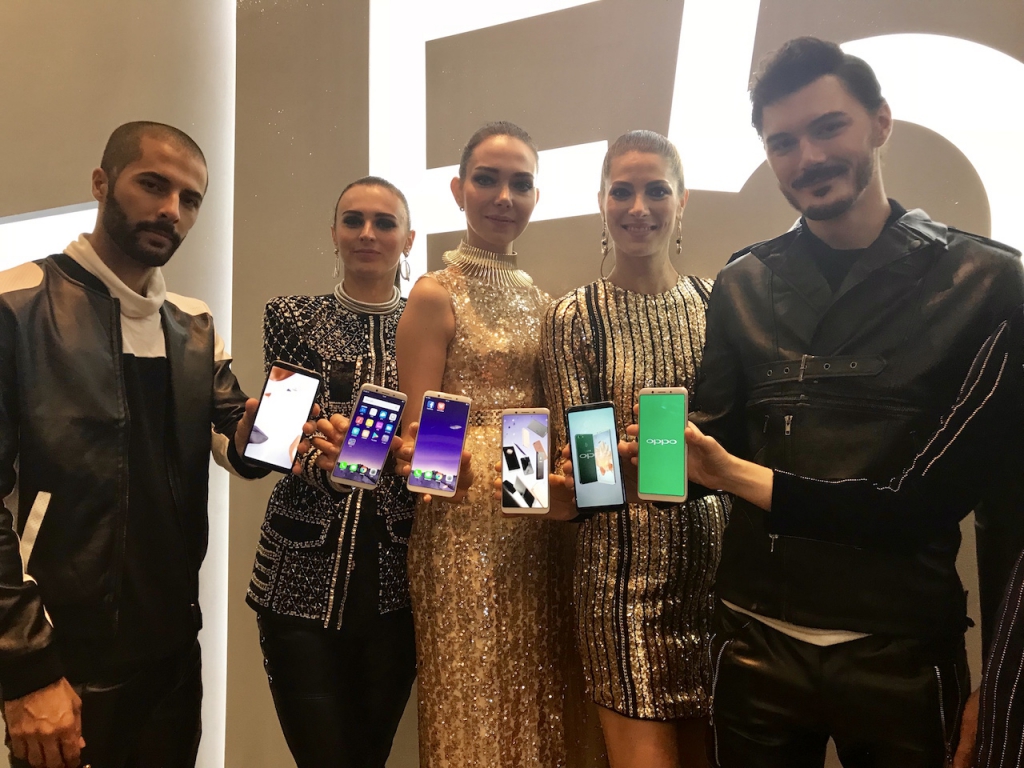 The F5 features a 20MP front camera with an F2.0 aperture and a 16MB rear camera with F1.8 aperture. Compared with other competitors' 13MP or 16MP camera in the same price range, the F5 has a higher resolution and better photo quality and the cameras can deliver Bokeh effects and the front HDR solves any over-exposure issues.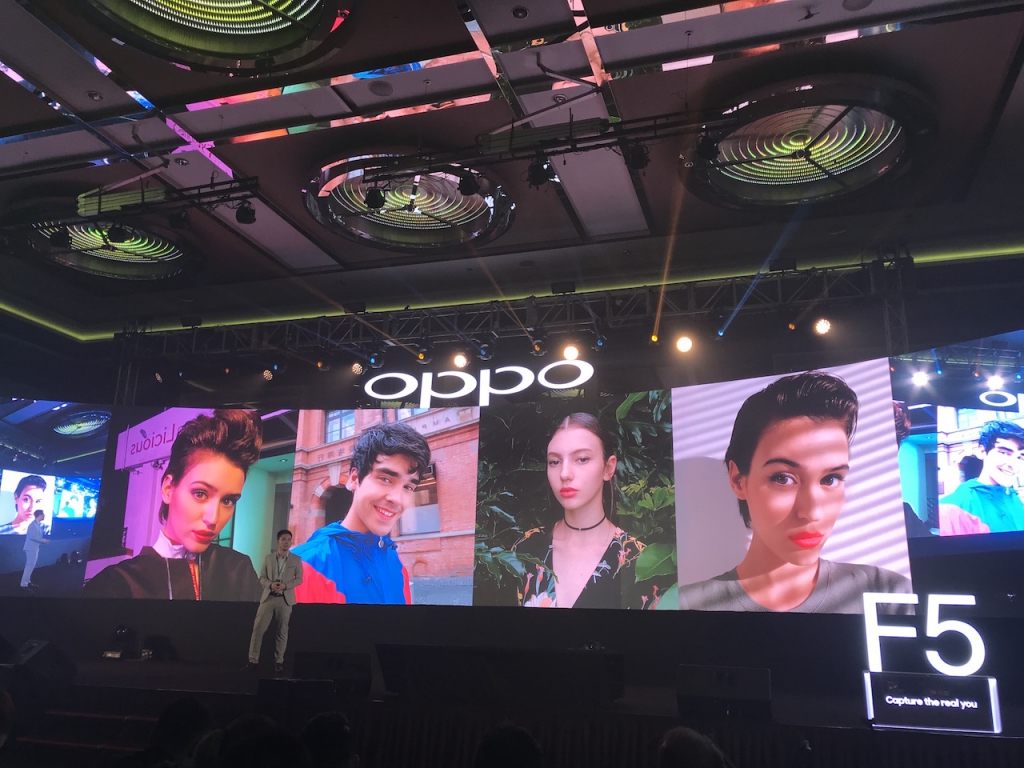 Additionally, the OPPO F5 also introduces 'Facial Unlock', the new face recognition technology that will recognize its user and unlock the phone. If the user prefers to use the fingerprint unlock function, the fingerprint reader is now on the back of the phone, giving way to a full front screen.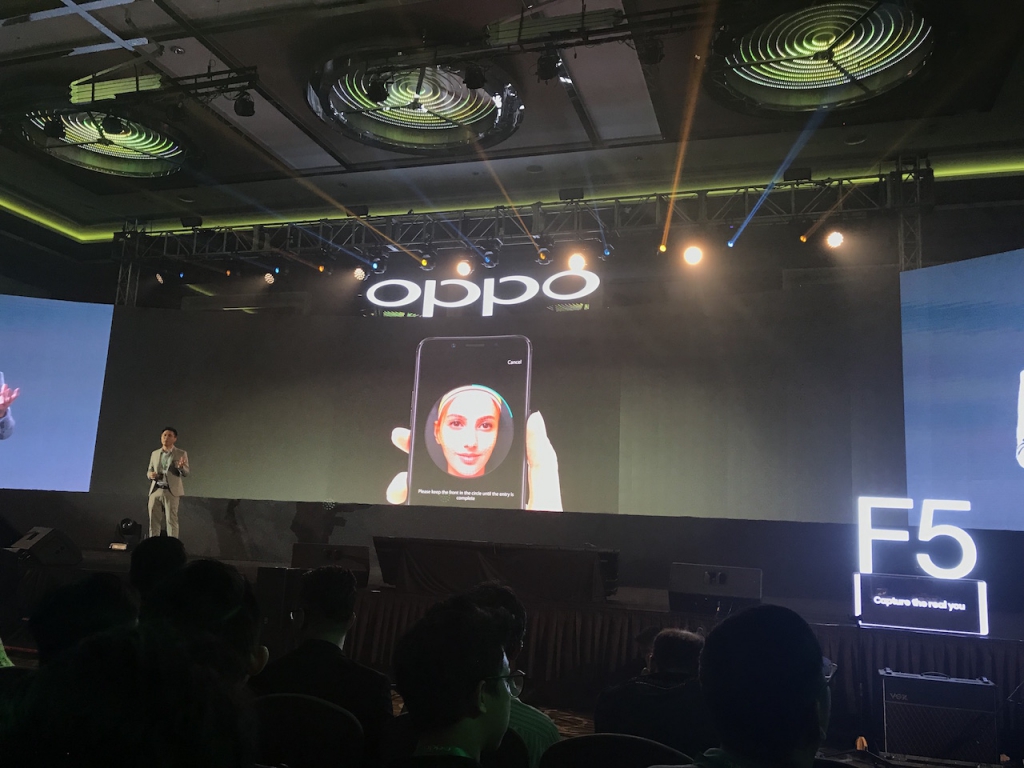 OPPO F5's Color OS 3.2, together with 4GB RAM + 32GB ROM memory gives the operating system a much smoother user experience. A triple slot tray supports two Nano cards and one TF card simultaneously. The O-share file sharing technology is 100 times faster than Bluetooth. The flagship Octa-core CPU processor uses less energy, produces less heat while giving a higher performance speed (40% increased performance compared to the previous Color OS versions).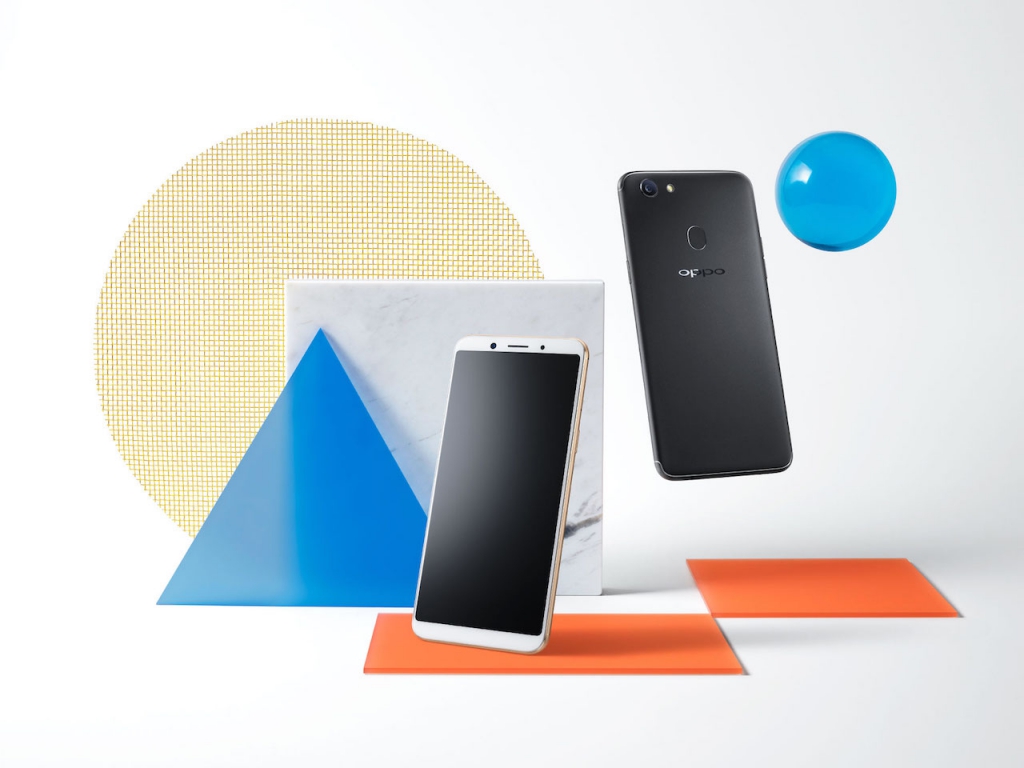 The OPPO F5 battery can last up to 12 hours of continuous use, thanks to the 3200Ah battery and the Continuous Optimizing technology. The Do Not Disturb function for gaming will display an incoming call in the form of a banner. Your gameplay will not be interrupted, while ensuring you will not miss any important calls.
The OPPO F5 is now available for pre-order at price RM1,298 from 2nd November till 10th November 2017. Pre-orders can be made either offline at OPPO Concept Store and 888 authorised OPPO sales points across Malaysia or online at OPPO Official Website and from OPPO's e-commerce partners' site such as Lazada, 11street, Shopee and others. Consumers may also head to Celcom and Senheng for pre-order.
Read also: The Chinese Variety Show Keep Running's Co-star Dilireba Named as OPPO F5 New Ambassador