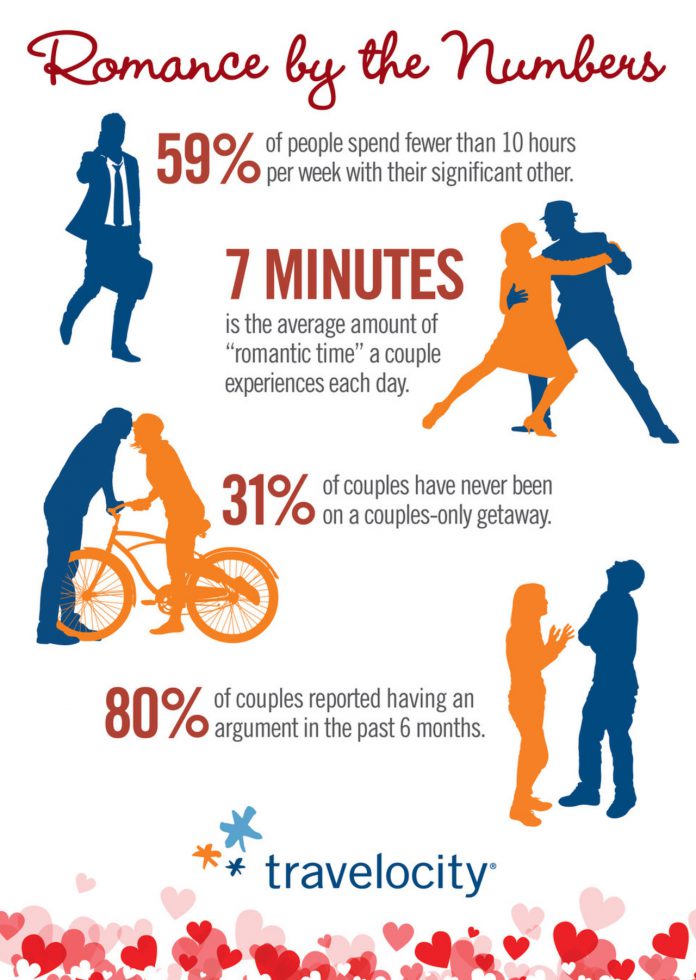 When deciding upon the perfect Valentine's gift for that special someone, many people first think of chocolate, flowers or jewelry. However, the best gift may be one that can't be put into a box – travel.
Related: 
A Romantic Getaway at Summertime Villa in Goa;
Plan the Perfect 4 Days Romantic Trip in Dubai with Your Loved One;
The Volcanic Island of Mauritius for Romantic Honeymoon Getaways
According to a recent survey conducted for Travelocity, over half (56%) of respondents currently in a relationship think that a romantic getaway is important to keeping a "spark" in that relationship. But with 30% having never been on a couples only trip and with half of those who have having not done so in over two years, too many couples aren't taking their own advice.
According to Mike Howard, half of the travel blogging duo at HoneyTrek, and a Travelocity National Gnomad, "My wife Anne and I set off on our honeymoon in January 2012, and 50 countries and 5 years later, we're still exploring the world. Travel is the ultimate bonding experience". His partner Anne Howard added, "While multi-year trips aren't for everyone, it's important to take the time to enjoy each other's company in fresh and exciting ways. Traveling, be it for a weekend getaway each month or a couple of big trips a year, will definitely add that spark."
The Travelocity survey also revealed that the average couple spends around 6 hours per week of "couples time," and of that, they considered roughly 12% of that time to be "romantic." That's only about 7 minutes per day!
Read also: Romantic Valentine's Day Getaway