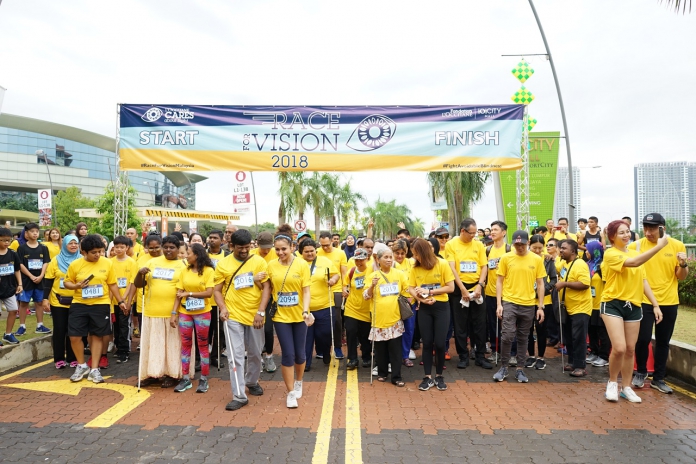 Marking a milestone on what used to be just an internal CSR effort, L'Occitane Malaysia is the first ever country of the L'Occitane group to host the Race For Vision Charity Fun-Run open to the public which was held on 1st July 2018 at IOI City Mall, Putrajaya.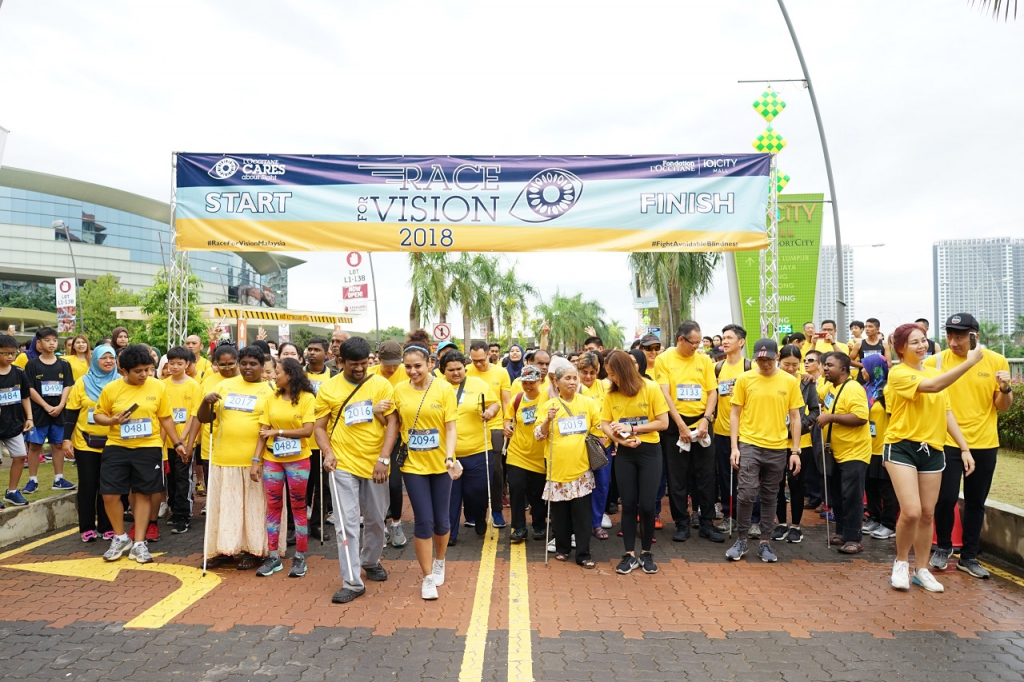 With an aim to raise awareness and funds for the visually impaired through this fun-run, L'Occitane Malaysia has decided to collaborate with Tun Hussein Onn National Eye Hospital (THONEH) to Fight Avoidable Blindness together in accordance to the hospital's Clear Vision Bright Kids Project where it managed to raise RM30,000 together with
people from all walks of life to be donated to the project. With this donation of RM30,000 from L'Occitane Malaysia, a minimum of 1,600 Primary Schools Students will be screened and 284 pairs of complimentary Spectacles will be dispensed to deserving cases.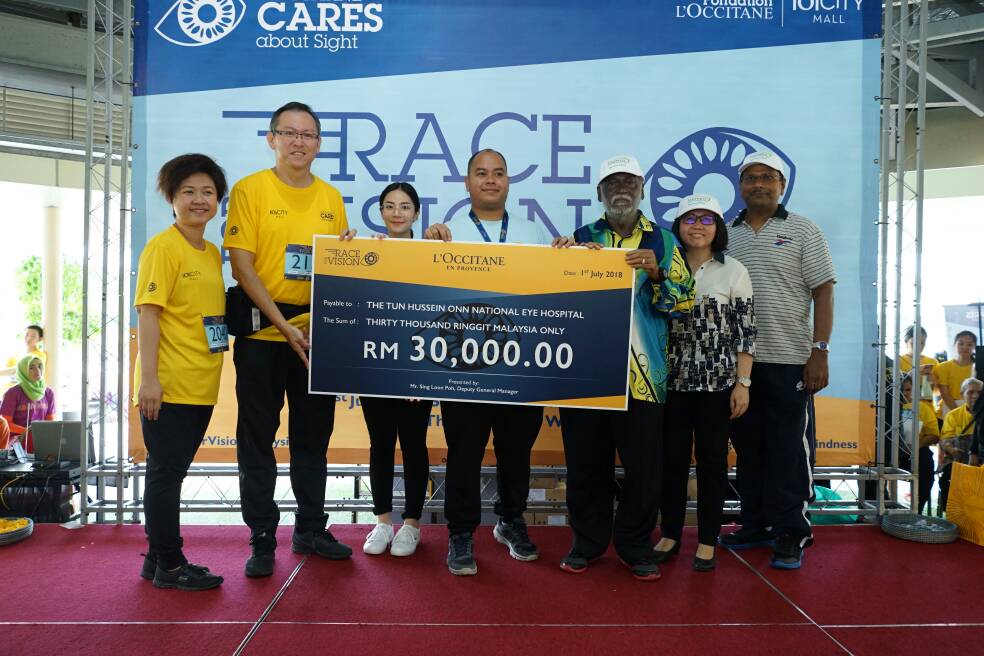 Over 2,000 from runners dressed in yellow were part of the run that day which started with a Zumba warm-up session before the takeoff. Some of the participants were from the Malaysia Association For the Blind (MAB) who were guided by invited guests, social media influencers and L'Occitane Malaysia own representatives for 3km while the other runners will continue to finish the entire 5km distance.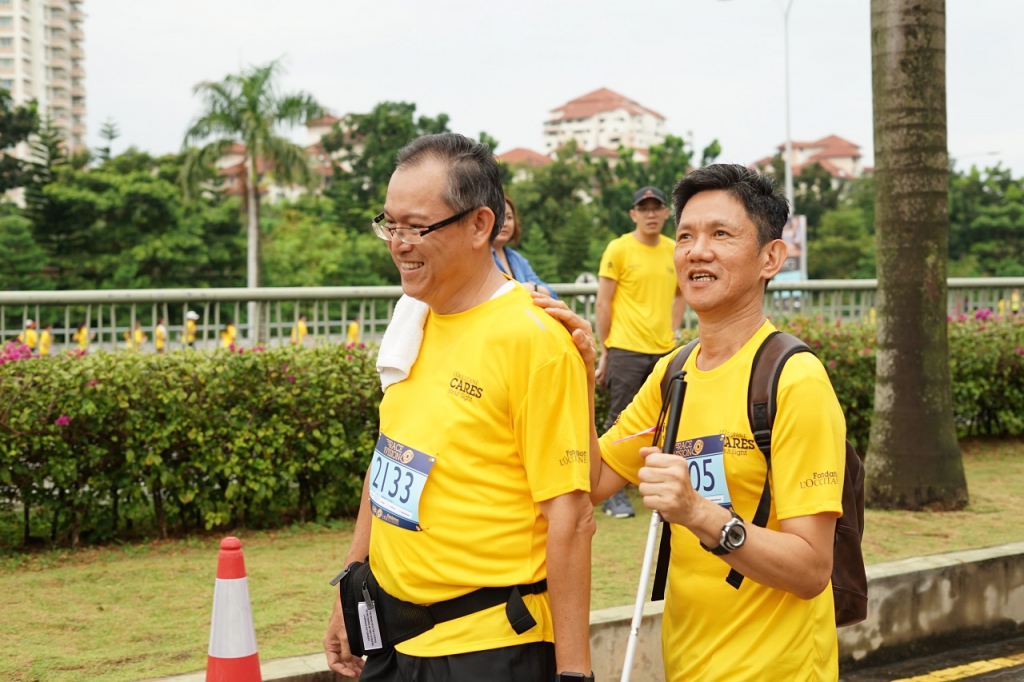 L'Occitane has always supported the visually impaired community since 2009, and will strive to continue this effort with streaks of hard work and dedication. As both L'Occitane Malaysia and THONEH shared the same vision to improve the lives of the visually impaired community, funds raised from the event will be used to help eye surgeries, correct refractive errors, and more eye-health related efforts. L'Occitane Malaysia has also worked closely with THONEH as they set up several eye screening booths during this event where they have successfully screened over 100 people in just four hours.
There's also a Race For Vision back wall for everyone's photo ops because with each picture uploaded on Instagram with hashtags #RaceForVisionMalaysia and #FightAvoidableBlindness , it will be counted as an entry for Race For Vision's Insta Contest.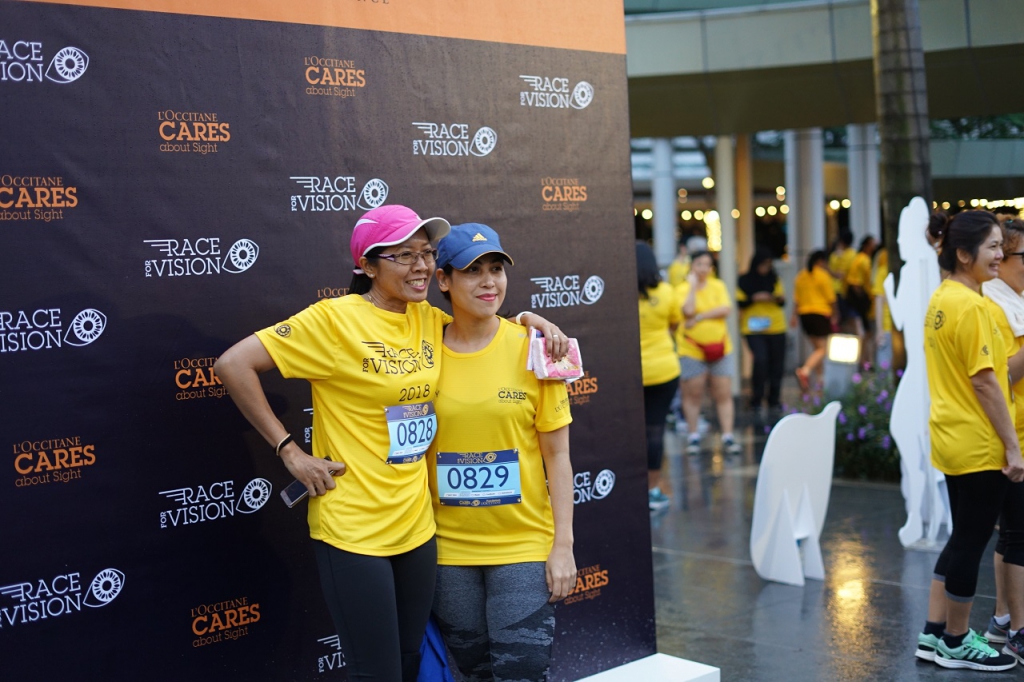 For more information, visit my.loccitane.com.
Read also: Spoil Your Mum This Mother's Day With L'Occitane's Almond Delightful Body Balm & Terre De Lumiere EDP