L'OCCITANE Charity Fundraising For the Blind Initiative 2015/2016
– "The Fight against Avoidable Blindness" 
In conjunction with International World Sight Day on 8 October 2015, L'OCCITANE Malaysia is organising its annual charity campaign with theme "The Fight Against Avoidable Blindness" which run from October 7 to December 31, 2015. This year's campaign will involve raising funds for Malaysian Association for the Blind (MAB) and St. Nicholas' Home. The funds will be channeled into conducting eye screenings and prescribing glasses for those who require attention, among others.
The fundraising product for this year's charity campaign is one of L'OCCITANE's bestselling products – the special-edition Shea Foot Cream & Tin Box set (30ml) at RM41. This product will be sold at all L'OCCITANE boutiques nationwide throughout the campaign period.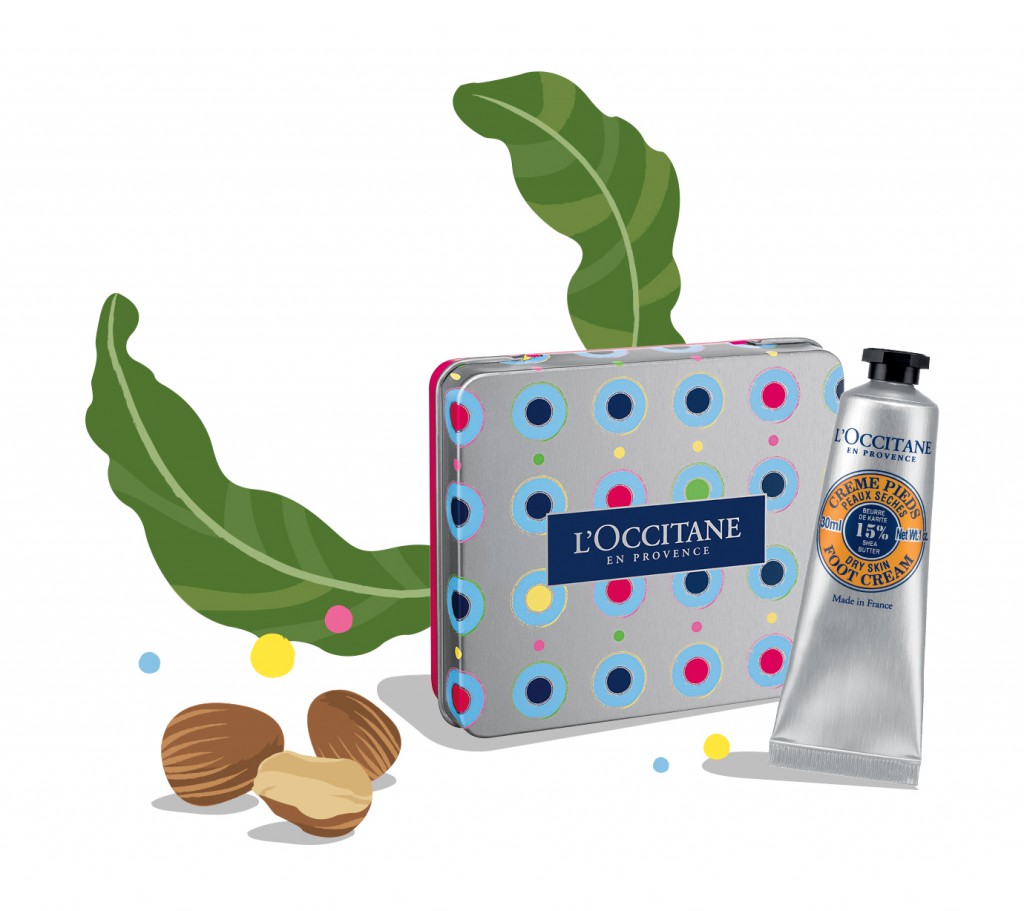 Director of L'OCCITANE Malaysia, Mr. Tan Seong Teck said, "Year 2015 marks our 7th year of organising our annual fundraising campaign. It's become one of L'OCCITANE Malaysia's signature events, and every year, the response is extremely positive. To date, we've raised a total of RM233,240.00 which has been channelled to NGOs in Malaysia to help the blind and visually-impaired. I urge everyone to join L'OCCITANE Malaysia in "The Fight Against Avoidable Blindness" and make a difference for the blind and visually-impaired."
The Ipoh branch of MAB which is located at Kinta Valley is the beneficial unit for this years' campaign. The funds raised will be utilized for eye screenings on: a) elderly people who have cataracts, and advice for cataract surgery will be provided; b) children between 5 – 17 years old who have refractive errors, where spectacles will be prescribed to improve their vision; and c) students with low vision problems who will be prescribed with Telescopic Magnifiers or Pebble Magnifiers.
For St. Nicholas' Home, the funds will be used to provide eye screenings for at least 500 students in rural areas, including pre-schools. At least 100 people from the low-income group will also receive free spectacles or intra-ocular lenses that help to correct their vision. As for the general public, awareness will be created by organising exhibitions and talks on eye care in schools and community centres. St. Nicholas' Home will also organise workshops and training for community workers, medical staff and teachers on the importance of eye screening as well as other vision-related issues.
L'OCCITANE Malaysia began its charity for the blind initiative in 2008. The brand works closely with MAB to help improve the lives of the blind and visually-impaired in Malaysia. Since year 2013/2014, L'OCCITANE has also added St. Nicholas' Home, Penang, to its list of beneficiaries.