As the wedding trend continue to evolve, wedding luncheons are gaining popularity as a great way to lighten costs as well as to celebrate the Big Day with more flexibility on venues and themes. With weddings taking on a more casual approach, wedding luncheons are also the perfect setting with natural daylight and gorgeous sunsets allowing those picture perfect moments with friends and family. The SPG® hotels in Malaysia caters to the day with special wedding luncheon packages topped with additional perks in a range of sophisticated and unique venues.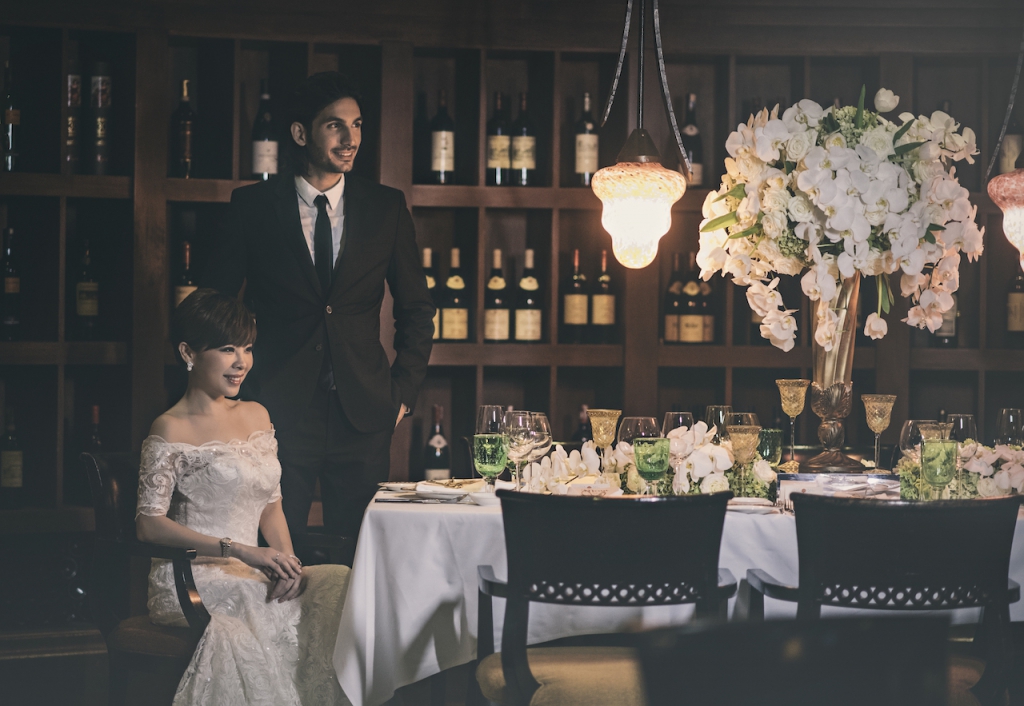 Setting the stage for a storybook wedding, Sheraton Imperial Kuala Lumpur has a variety of flexible and impressive spaces to celebrate in style. Guests will be transported to a charming villa in Tuscany at the hotel's freestanding signature restaurant, Villa Danieli. The warm and rustic Italian feel is perfect for an intimate wedding and as a backdrop for wedding photography. Other options include the hotel's award winning Chinese restaurant Celestial Court, the modern and contemporary @M event floor or a vintage look at the Nusantara Ballroom for up to 500 guests. Sheraton Luncheon Wedding package starts from RM 2,000.00 nett per table onwards and couples who sign up with a minimum of 30 tables will be entitled to 2 hours of unlimited photo booth prints plus backdrop drapes worth RM 2,000.00 ++. For more information, visit sheratonkualalumpurwedding.com or email ellie.low@sheraton.com.
Westin Weddings creates memories to last a lifetime. The Westin Kuala Lumpur bind the sweet little pieces together and create the most memorable moments with The Sweetest Memory Lunch Wedding package. The lunch reception can be hosted in the Grand Ballroom, or at one of the hotel's five signature restaurants. Indulge in incredible cuisine, the 8-course Chinese menu starts from RM 2399 nett per table of 10 persons with value adds from the Westin Wish List such as complimentary stay, beer barrel worth RM 1900 nett or 1st anniversary dining voucher worth RM 400.00 nett for bookings of minimum 20 tables for weddings taking place before 31 December 2018. For more information, visit thewestinkualalumpur.com or email sales.twkl@westin.com.
Say 'I DO' in style at the sassy Aloft Kuala Lumpur Sentral. From dreamy ceremonies to spirited celebrations, the hotel amplifies every special moment, raising the bar on stylish weddings in the heart of Kuala Lumpur. The Chinese Wedding Luncheon starts at RM 1,888.00+ per table of 10 persons (minimum 30 tables) with wonderful pluses such as a bridal car march into the dining hall, 1 night stay in Aloft breezy suite amplified with champagne, supreme bed-setting and much more! Alternatively, for couples who are looking for something fun and trendy, the Mai Tiki Wedding at Aloft's swanky rooftop bar will be the talk of the town. MaiBar's Mai Tiki wedding package starts from RM168+ per person with more benefits for a day to be remembered. For enquiries, visit aloftkualalumpursentral.com or email aloft.kualalumpur@alofthotels.com.
Renowned for its style of contemporary opulence infused with European elegance, Le Méridien Kuala Lumpur host a variety of venues for every need. Be it intimate and elegant, extravagant and grand, or with a theme to fulfil any dreams with the hotel's wedding experts. The Pool Bar & Grill@8 reinterprets the social experience, offering a naturally lit and open aired space. Sheltered with glass panels and surrounded by a cooling system, it is perfect for any wedding luncheon or ROM ceremony. Packages start from RM178++ per person with a minimum of 50 persons and it includes a complimentary one night stay for the newlyweds in the luxurious bridal suite inclusive of breakfast and access to Le Méridien Club Lounge. Other inspirational venues include the Venetian inspired restaurant Favola, the pillarless Clarke Ballroom or the Gallery that is adjacent to the swimming pool. For more information, visit lemeridienkualalumpur.com or email wong.shar-lyn@lemeridien.com.
The first International chain hotel in the township of Puchong, the simple yet elegant Four Points by Sheraton Puchong offers high ceiling and pillarless grand ballroom for a memorable nuptial celebration. In addition to that, the daylight foyer is ideal for wedding photography with friends and family. Made easy with the hotel's specially crafted Wedding Luncheon package, price starts from RM1288 nett per table of 10 persons for an exclusive 9-course Chinese set menu. For an intimate affair, the hotel's poolside deck is a chic and contemporary choice for a cocktail reception while the sun sets and paint the sky in subtle orange hues. For more information, visit fourpointspuchong.com or email aiwah.chun@fourpoints.com.
Create the moment with modern romance at Le Méridien Putrajaya. Located within the verdant garden of IOI Resort City, the hotel provides a wide range of chic and timeless venues to produce the perfect romantic occasion. The poolside and al fresco garden areas are both inviting and gives the feeling of being at a resort away from the city. With menus crafted to suit the theme of the celebration, the Poolside Wedding Lunch packages are priced from RM 1888 nett for a table of ten. For an oriental feel, Le Mei, the hotel's Chinese restaurant is impeccable with the intricate carvings and paintings that adorn the walls of the restaurant creating an ambience that is resplendent and rich in Chinese culture. Promising an exclusive culinary experience, savour 8-course Chinese wedding lunch menu from RM 1388 nett for a table of ten diners. Couples are invited to hold the tea ceremony in any one of the private dining rooms in the restaurant as well. Other venue choices include the sophisticated ballroom with wedding luncheon packages priced at RM 1888 nett for a table of ten and the ROM package starting from RM 6888 nett. For more information, visit lemeridienputrajaya.com or email michelle.ko@lemeridien.com/ calin.lee@lemeridien.com.
Have a picturesque wedding in Sandakan's best grand ballroom overlooking the Sandakan Bay. Gather with loved ones at Four Points by Sheraton Sandakan and toast to happiness in the pillarless ballroom and beautifully designed and equipped to make the special day a memorable one from RM 788 nett per table of 10 persons. Overlooking Sandakan's azure scenic bay, celebrate a memorable wedding ceremony with the breath taking view by the infinity pool side with close friends and family from RM 2388 nett for a maximum of 60 persons. Continue the celebration with a Post Bridal Part at The Best Brew where 30 guests will enjoy Happy Hour prices on the night of the wedding with a round of complimentary snacks. For more information, visit fourpointssandakan.com or email Sales&Marketing.Sandakan@fourpoints.com.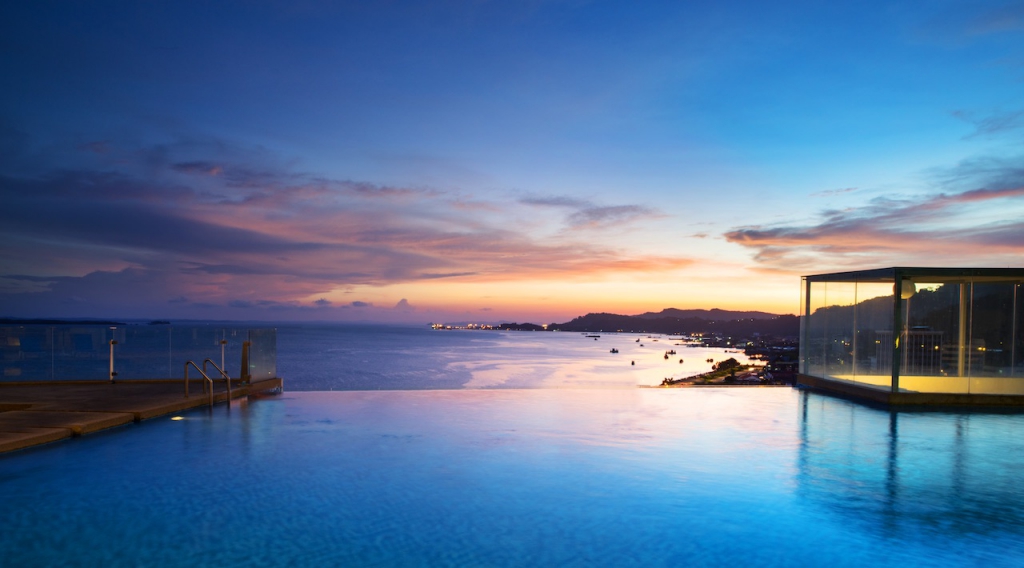 Say 'I do' over a backdrop of one of the world's most amazing sunset at Le Méridien Kota Kinabalu. Curate an intimate wedding celebration for family, friends and loved ones over panoramic sea view at the al fresco setting of Azure Pool Bar & Café facing the South China Sea. The newly renovated Grand Ballroom is a timeless choice for couples looking for a grandeur occasion. The pillarless and high ceiling ballroom with stunning modern features are inspired by the local destination and is definitely set to impress. The hotel's wedding packages start from MYR 1888 nett per table of 10 persons. For more information, visit lemeridienkotakinabalu.com or email 01935.salesmarketing@lemeridien.com.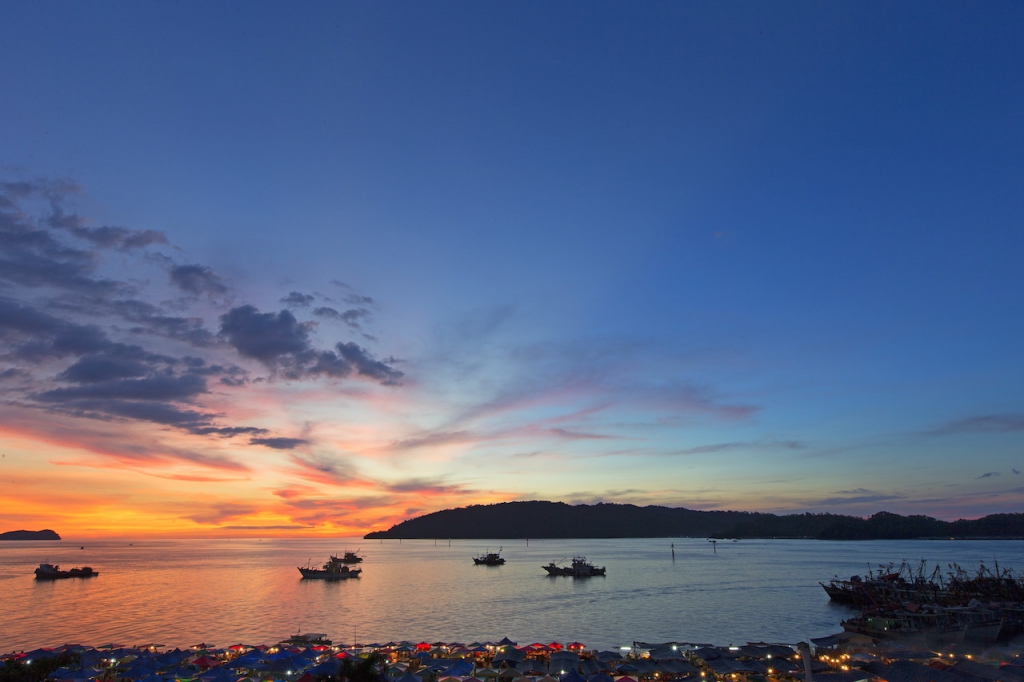 Overlooking the panoramic oceanfront view of the Straits of Malacca, it will be a beach wedding dream come true at Four Points by Sheraton Penang. A perfect spot to say "I do", the elegant outdoor deck by the beach makes a picturesque backdrop for any wedding ceremony with packages starting from RM 5999 nett for a maximum of 50 guests. Weddings are made easy in the ballroom as well from RM 950 nett per table of 10 persons. Select from either the Silver, Gold or Platinum wedding packages and walk down the aisle without a hassle. Take advantage of the beautiful nature surrounding the hotel's premises and beach area for wedding photography. For more information, visit fourpointspenang.com.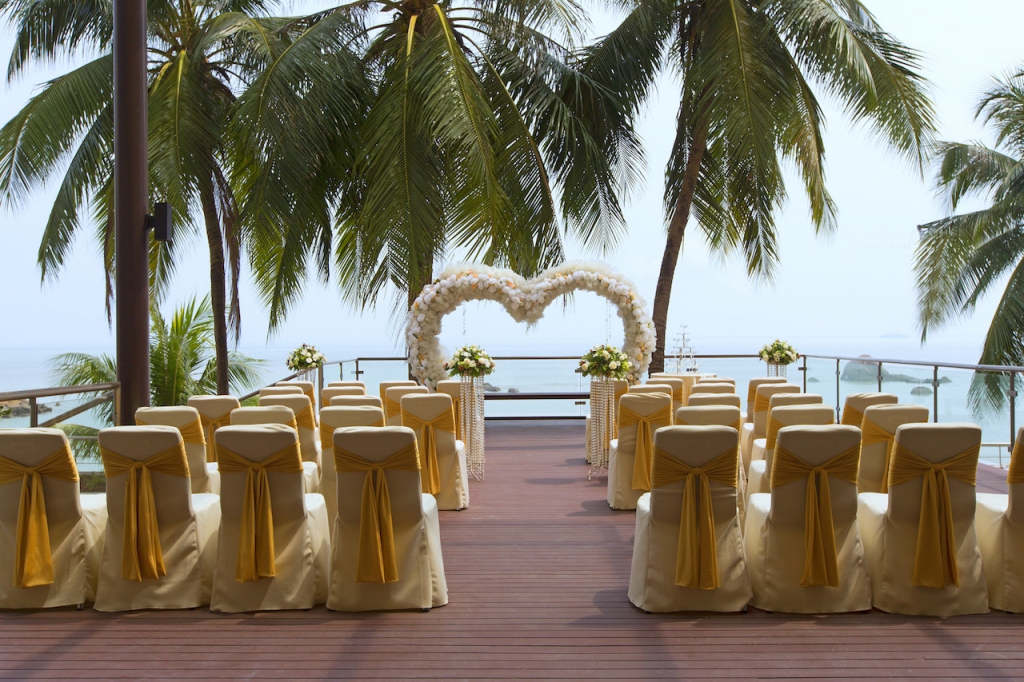 Read also: Top Wedding Trends for 2017, according to Award-Winning Wedding Photography Experts