Sheraton Grand – Showcasing the Best of the Sheraton Brand around the World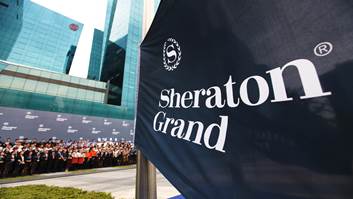 Starwood Hotels & Resorts Worldwide has recently introduced Sheraton Grand, a new premier tier that recognizes exceptional Sheraton hotels and resorts for their enticing destinations, distinguished designs, and excellence in service and guest experiences.
Starwood revealed the first ten Sheraton Grand properties, which span from Bangalore to Beijing, Dubai to Edinburgh, Miyazaki to Seoul, Taipei to Bangkok, and Tokyo to Rio de Janeiro. Starwood expects to have 50 newly-designated Sheraton Grand hotels around the world By year end, and plans for 100 by early 2017.
Sheraton Grand is one of many initiatives currently underway for Sheraton 2020, a comprehensive plan designed to solidify Sheraton as a leading global hotel brand of choice, everywhere.
The first Sheraton Grand hotels represent the high-touch elements synonymous with the new elevated tier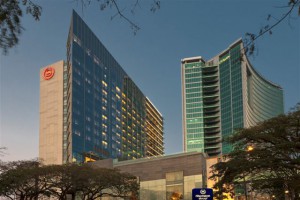 Sheraton Grand Bangalore Hotel – Brigade Gateway—Situated in a landscaped 40-acre neighborhood in India's IT capital, the property features a luxurious infinity pool, panoramic views of the adjacent Brigade Lake, and stately guestrooms that blend sophisticated earth tones with plush fabrics.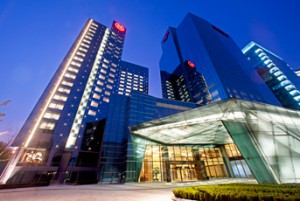 Sheraton Grand Beijing Dongcheng Hotel —in the heart of Beijing's business district, the hotel offers impressive culinary experiences, an array of spectacular function space totaling more than 25,000 square feet, commanding views of the famous Bird's Nest and Water Cube stadiums, and easy access to historical attractions, such as the Great Wall.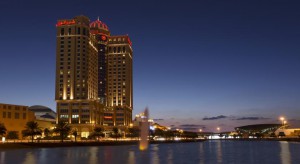 Sheraton Grand Hotel Dubai—a 54-story beacon on the city's popular Sheikh Zayed Road, the first Sheraton new-build in Dubai in more than 30 years features a rooftop pool, a spa spanning more than 10,000 square feet with stylish treatment facilities, a glamorous ballroom sitting beneath striking chandeliers, and refined guestrooms with stunning views of the city's landmarks.

Sheraton Grand Edinburgh Hotel – with an enviable city-center location, the hotel has dramatic views of Edinburgh castle, and is home to an award-winning spa with a lavish infinity pool, as well as a vibrant restaurant serving an inventive menu of British dishes and drinks, including more than 60 premium varieties of gin.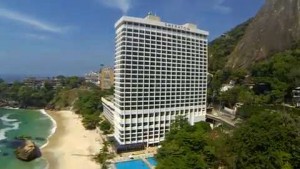 Sheraton Grand Rio Hotel & Resort—the only beach-front hotel in Rio de Janeiro, the resort features stunning views of the city's towering mountains, landmarks and tropical surf, and boasts an extensive spa with ocean views, fully remodeled guestrooms and suites, and a variety of dining options, including the award-winning L'etoile, overseen by renowned French chef Jean Paul Bondoux.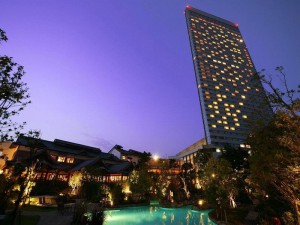 Sheraton Grande Ocean Resort — the award-winning golf resort boasts panoramic views of the Pacific Ocean; 10 restaurants and bars offering guests a variety of dining experiences, including Tatsuya Kawagoe Miyazaki operated by celebrity chef Tatsuya; a dual-personality cocktail bar that shifts décor from morning to night; and a chic full-service spa.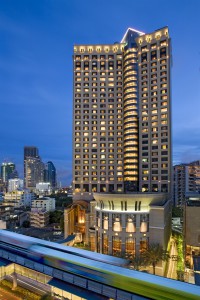 Sheraton Grande Sukhumvit—an iconic address in the heart of Bangkok, this majestic hotel features a wide variety of exquisite suites surrounded by tropical gardens, award-winning restaurants, a rejuvenating spa that serves as a sanctuary of stillness and a dramatic free-form pool nestled by lush gardens.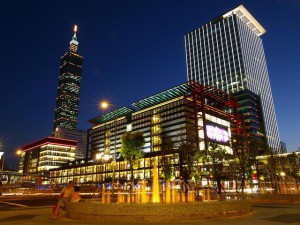 Sheraton Grande Taipei Hotel—a cultural oasis in the heart of Taipei that offers magnificent restaurants catering to all palates, more than 25,000 square feet of unparalleled function space, and outstanding recreational facilities that include a squash court, modern fitness center, palatial massage parlor, and a reinvigorating sauna.
Sheraton Grande Tokyo Bay Hotel— an official hotel of Tokyo Disney Resort®, the property boasts lush on-site gardens, scenic waterfront vistas and soothing waterfalls in the heart of Japan's capital, making itself the perfect family getaway with use of hydroponic farming to produce unforgettable meals, and onsite gardens inclusive of premium sports and arcade facilities such as Treasures! Island and Namco Land Game Arcade.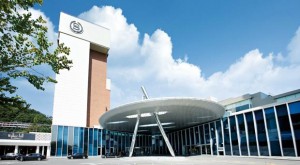 Sheraton Grande Walkerhill —designed to highlight the natural surroundings of the Han River and forest paths sheltered by Acha Mountain, the property offers a glittering casino, three floors of world-class luxury shopping and a seasonal camping area where guests can barbeque.