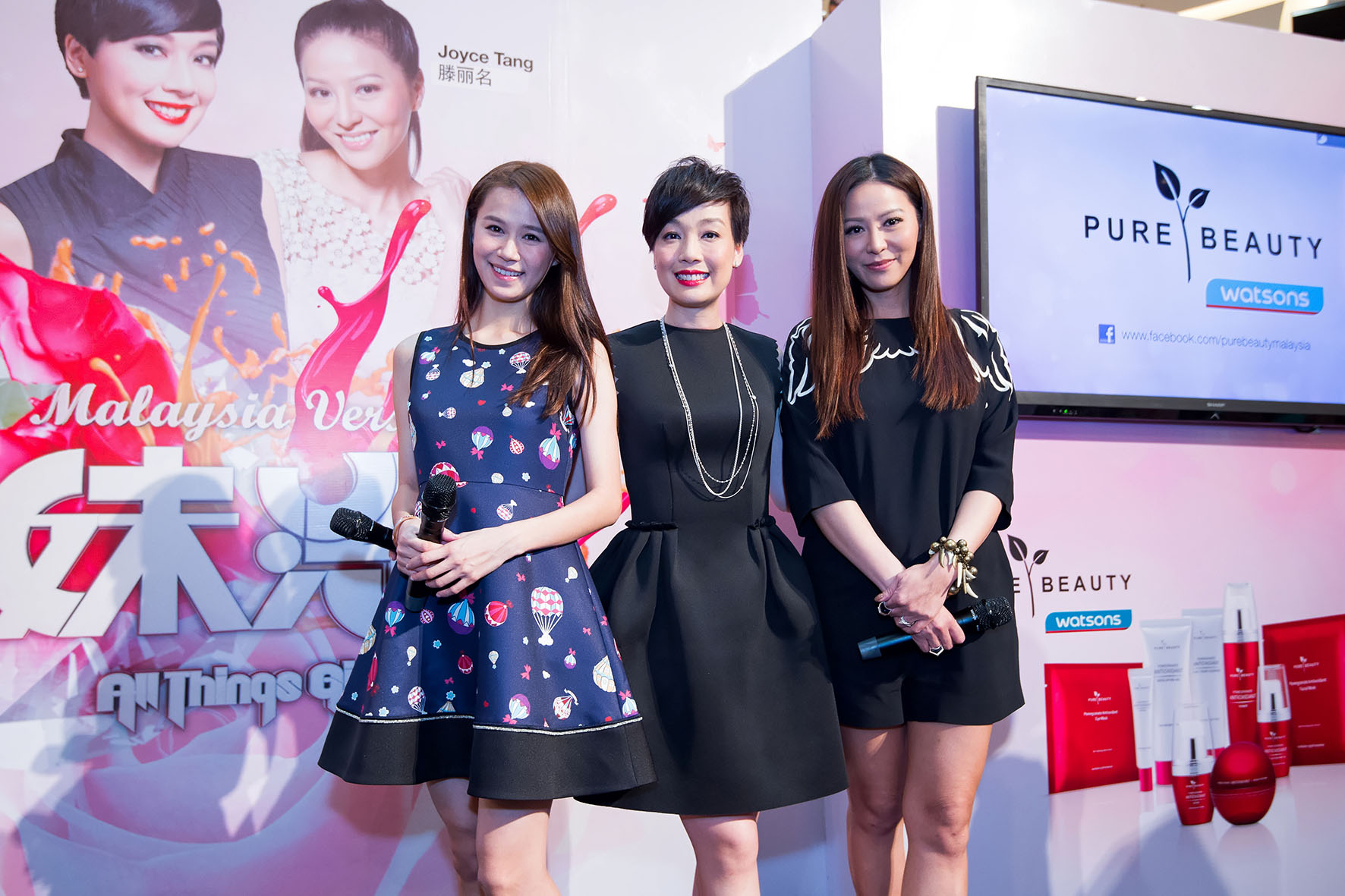 TVB celebrities – Priscilla Wong, Elena Kong and Joyce Tang were presented at Sunway Pyramid yesterday to launch a beauty infotainment, Malaysia version's All Things Girl (姐妹淘),  a joint collaboration  between Astro and TVB and sponsored by Pure Beauty exclusively at Watsons. This program will be start airing on Astro Channel 310 and 311 from Sept 6.
Malaysia version's All Things Girl (姐妹淘) is a 6-episode program and will be adopting the concept aired in Hong Kong but the content will be tailored made for Malaysian audience. Priscilla, Elena and Joyce will host each episode which would cover a women-related topic. Furthermore, there will be special guests invited for every episode to speak on the topic.
During the launch, lucky fans had the chance to be on stage to play games and taking photo together with the 3 beautiful celebrities. The beauty consultant of Watsons was also invited to share with the audience the Pure Beauty's products which are created based on powerful antioxidant blends for visible and long term results. The skincare range available at Watsons stores are the Pomegranate Antioxidant and White & Bright range respectively.