Conrad Macao, Cotai Central has been well prepared with a host of indulgent surprises for its guests during this festive holiday season. From delicious takeaway roasts and festive treats to celebrate the upcoming Thanksgiving and Christmas seasons; to Christmas inspired afternoon teas and sumptuous buffets, there is something for everyone to enjoy.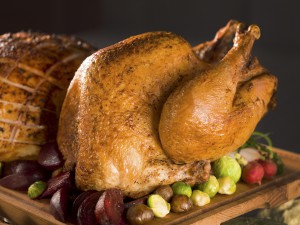 The takeaway roast packages are available at Grand Orbit from November 19, 2015 to January 4, 2016, with selections of U.S. Butterball turkey, whole chicken, bone-in lamb leg, pineapple and honey glazed ham and U.S. Black Angus beef striploin. Packages also include choice of two vegetables, potatoes and one sauce. The hotel will be also having a popular Christmas dinner and exquisite seasonal menus, as well as the hallmark Afternoon Tea in The Lounge around its striking crystal chandelier.
The luxurious and innovative Bodhi Spa has also created a relaxing spa treatment for winter pampering. It all adds up to the perfect atmosphere for cosy couples to dabble in the dazzling décor before escaping the crowds, and enjoying the Macao Shopping Break, by hiding out in one of Conrad's delicious rooms – where the guests can even order a private Christmas dinner from a special in-suite festive menu.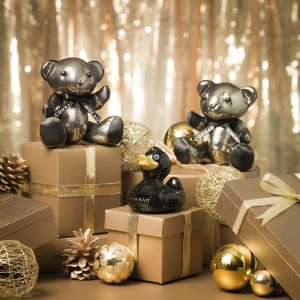 The season would of course not be complete without a new limited Christmas edition stylish black and gold bespoke Conrad Bear, and a new Black Conrad Duck. These limited-edition collectibles will go on sale from December 21, 2015 exclusively at The Gift Shop, and are provided complimentary to guests staying at the hotel on the evenings of Christmas Eve and Christmas Day.
For more information on the offerings of Conrad Macao during the holiday season, visit instagram.com/conradmacao or facebook.com/conradmacao.