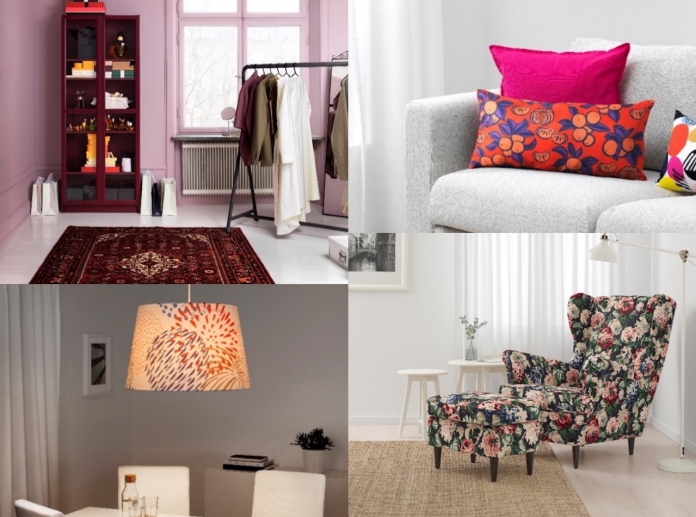 Chinese New Year marks a fresh start and a time to welcome happiness, prosperity and fortune – not to mention friends and family who will come and visit. On this joyous occasion, it is only natural that many take the opportunity to redecorate the home; whether to keep up with the latest trend or to adjust the Feng Shuiof the home and usher in the new year on an auspicious note.
IKEA believes that everyone can pay homage to tradition while being practical, on-trend and staying true to one's taste. It doesn't take a lot, you just need to make small additions to create big impact. Here are four (4) easy tips to get your home Chinese New Year-ready with IKEA.
1. Store things vertically to free up floor space
Preparations for Chinese New Year starts with a thorough reorganisation and cleaning of the home; making room for the new year's good luck.But where are you going to keep all your stuff?
The simplest solution is to get yourself a bookshelf. They are not only handy for books but for displaying decorations and cherished keepsakes.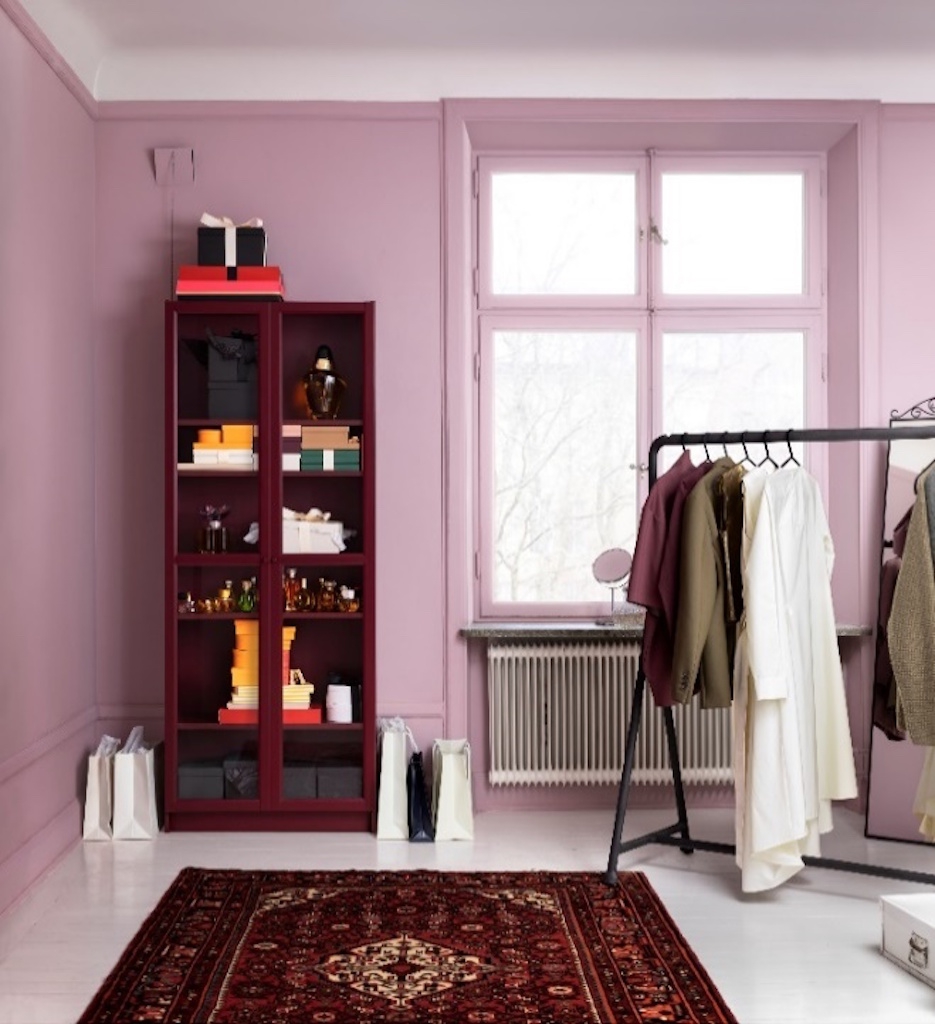 Take the BILLY bookcase as an example. This versatile and stylish bookcase has been around for 40 years and is easily customisable to suit your needs and style. Choose from a variety of colours, sizes and door options to create a BILLY that perfectly stores your book collection or showcases souvenirs from your travels.
For Chinese New Year, the colour of choice is definitely red, an auspicious colour that brings luck in wealth. A red BILLY bookcase not only allows you to have more luck but also gives you the option to create more storage space for all your spring-cleaning needs.
2. Flower Power
This Chinese New Year, consider giving your house a fresh and bold look to welcome this festive season. Take advantage of flowers and flowery patterns to enhance the love and relationships of those around you. This year, the best Feng Shui position for flowers is on the west and northwest side of your home or room.
A room that would see plenty of use during this festive season is the living room. Naturally, we want guests to be comfortable, which they would certainly be when seated in a the STRANDMON chair. Inspired by the MK chair launched by IKEA during the 1950's, this chair is designed with the comfort of everyone in mind – from grandma to your baby cousin. Available in floral print, you have the perfect balance of Feng Shuiand comfort for your living room.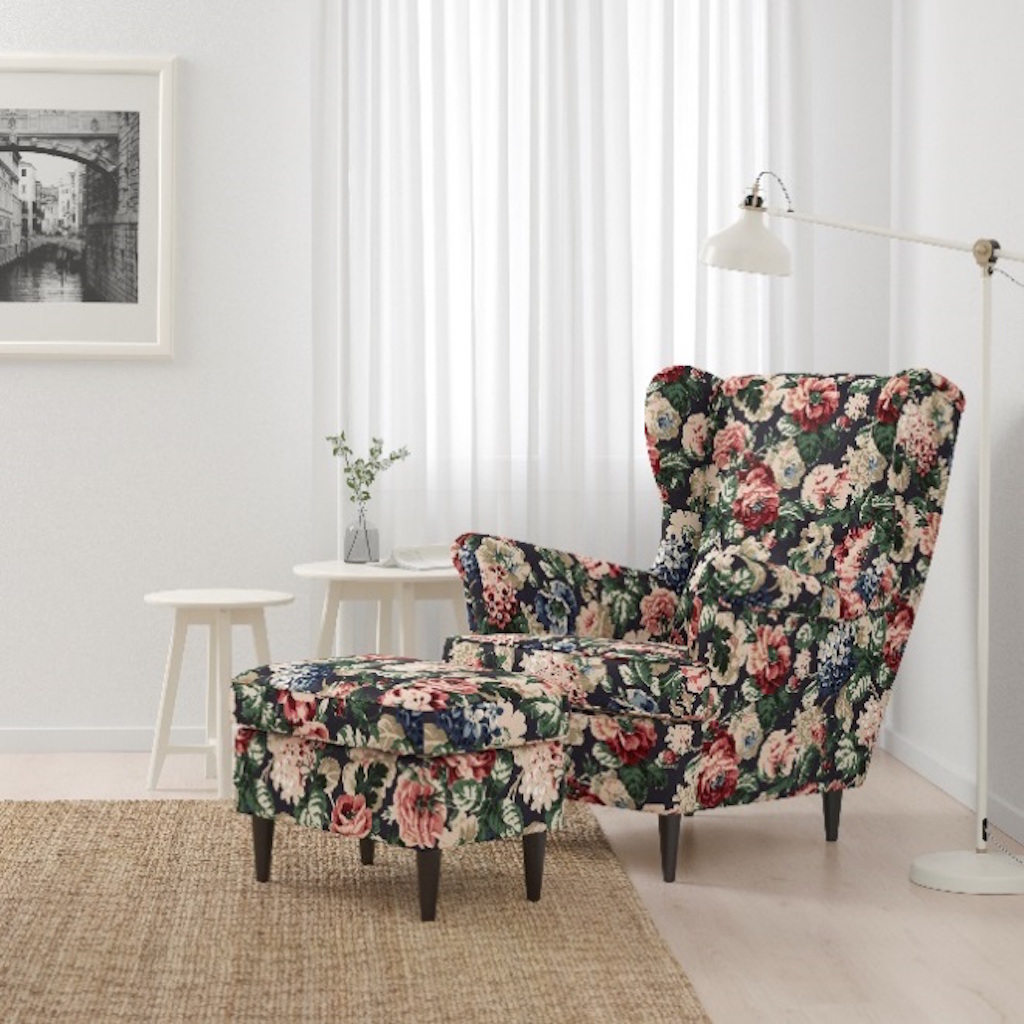 To enhance relationships between spouses, flowery patterns can also be introduced to the bedroom. If the frame of your bed if placed directly on the west side, cover your bed with the soft and comfortable HÄSSLEKLOCKA quilt cover which features a floral pattern.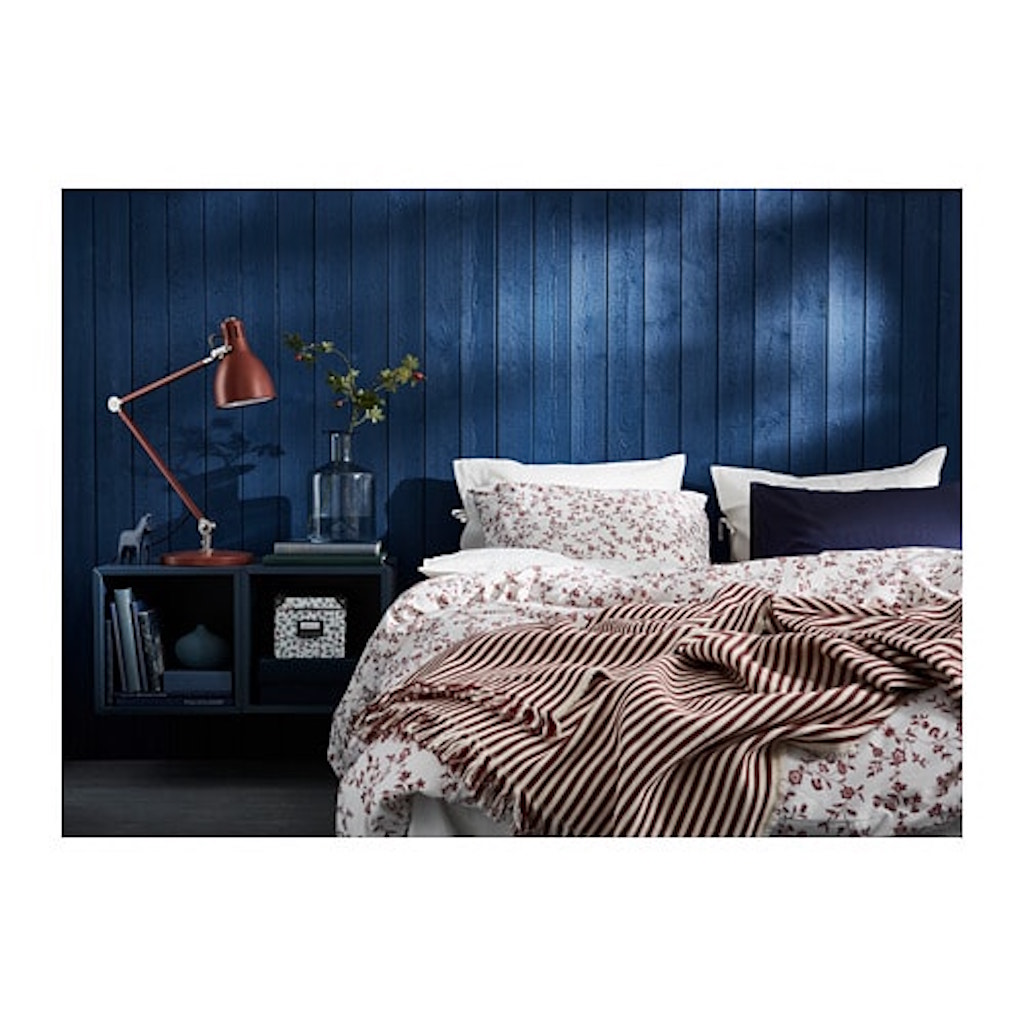 3. Small touches to complete the Chinese New Year look
Adding small touches around the home completes your festive ambience – something your guests are sure to appreciate. The latest SOLGLIMTAR collection has everything you need to play the good host for Chinese New Year. Serve cookies in the beautiful SOLGLIMTAR box, cover your cushions with the SOLGLIMTAR cushion and get the SOLGLIMTAR lamp shades that are printed with firework patterns to have that Lunar New Year atmosphere right inside your home.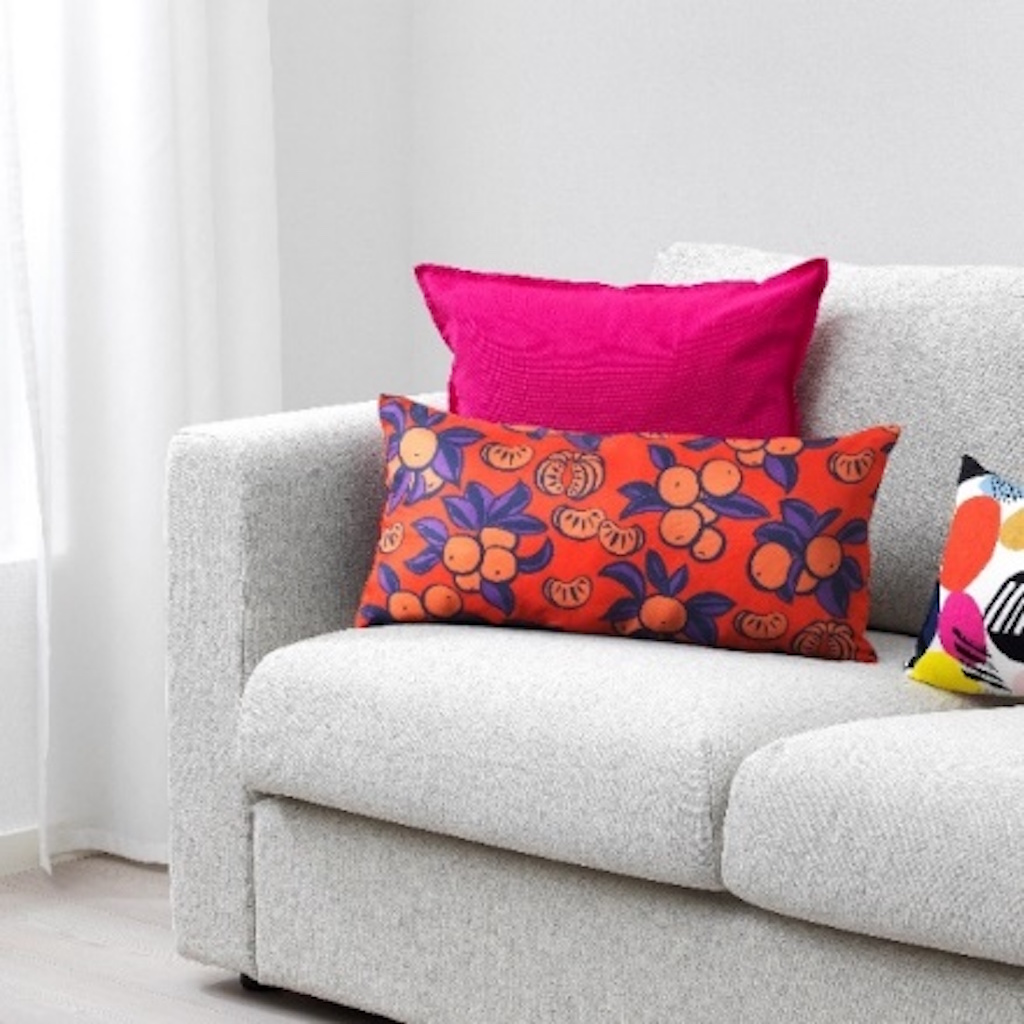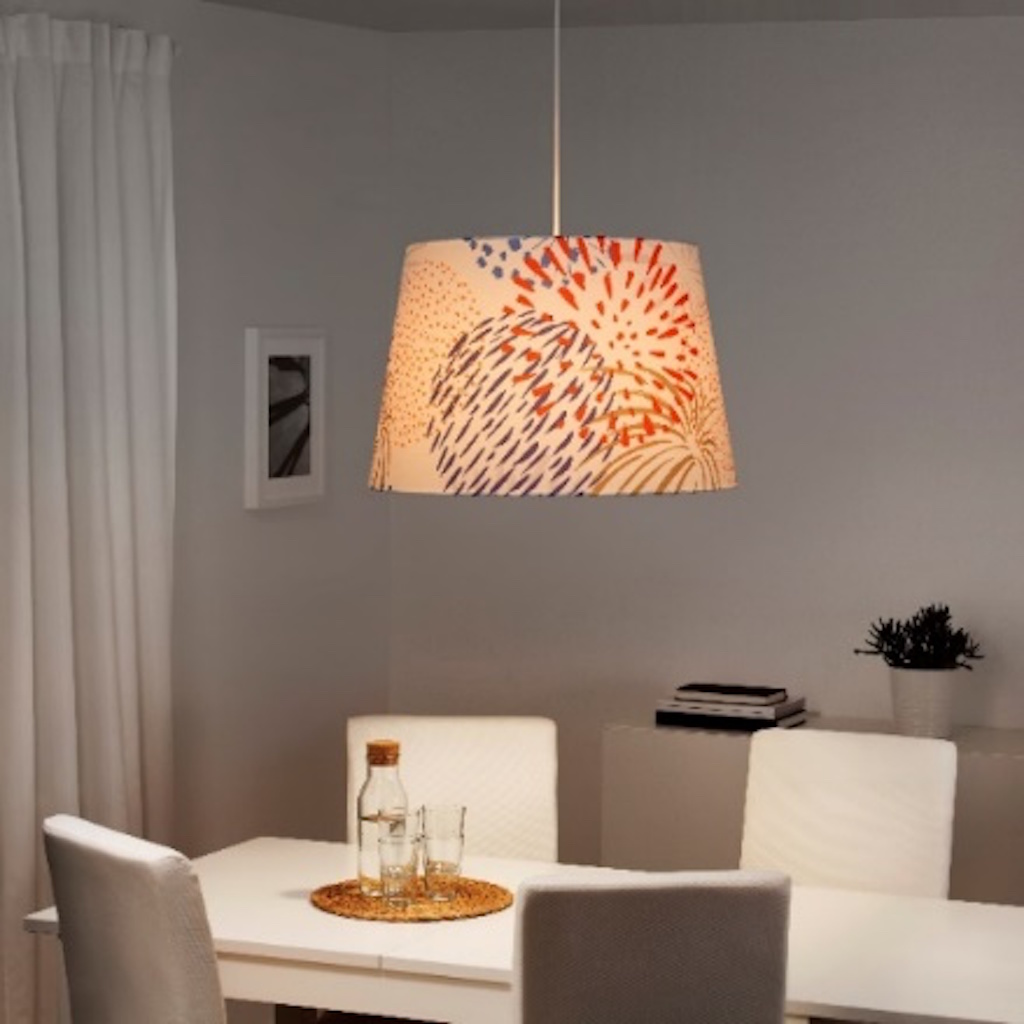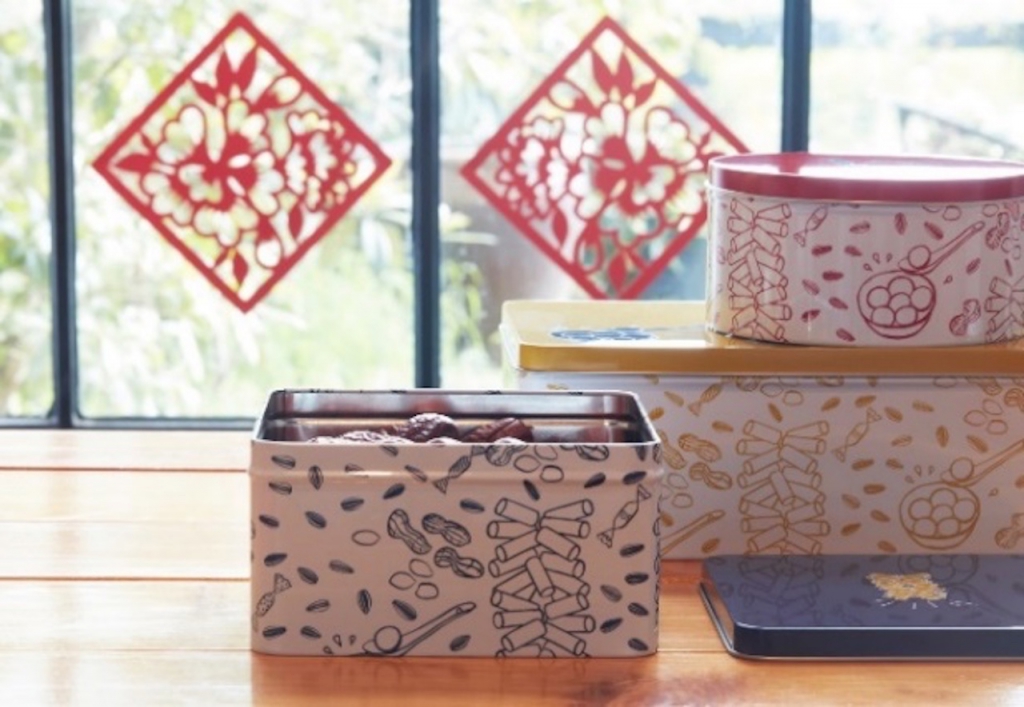 If you are looking to do well in your studies and career, decorate the north-facing living space with four bamboo plants placed in a white vase. You can opt for sustainable vases from IKEA, such as the SOCKERART vase or the elegant SALONG vase to hold the lucky DRACAENA bamboos.
4. Use auspicious colours appropriately
Colours brighten up the home and make it feel festive. Aside from creating an ambience that is unique to the individual, colours have a very important role in Feng Shui, signifying different meanings when used at home.
Using cushion covers and rugs are quick and easy ways to add colours to your home. When doing so, remember that the placement of colour will have an impact your Feng Shuifor the home. For example, red items such as the red GURLI cushion cover should be place in the south side of your living area to reduce negativity and gossip.
Besides that, a beige HAMPEN rug at the entrance of your southwest- or northwest-facing home will help in reducing sickness. If your home entrance is located at the north side, placing a green colour HAMPEN rug will enhance your career and studies as the colour green flourishes in the Wen Changarea.
For those with an understated approach to home decoration, the proper use of gold can provide the home with an understated yet luxurious feel. Besides that, golden objects in your home is believed to reduce the occurrence of sickness. For example, utilise the STOCKHOLM brass gold bowl, which can also double up as a serving bowl for mandarin oranges.
If you are looking to tie the knot with your partner or plan to start a family – place a red lamp in the Northwest area at home. The KAJUTA lamp has the same colour element with red which attracts the auspicious Chi without compromising on style.
These quick tips are just the tip of the iceberg. For more inspirations on home decoration ideas, visit IKEA.my to get your home ready for this auspicious day.
Source: Featured article by IKEA Malaysia
Read also: 4 Ways To Make Room For Nature In The Comfort Of Your Home With These IKEA Inspirations