Lazada's Biggest Shopping Event of the Year – Online Revolution 11.11 – 12.12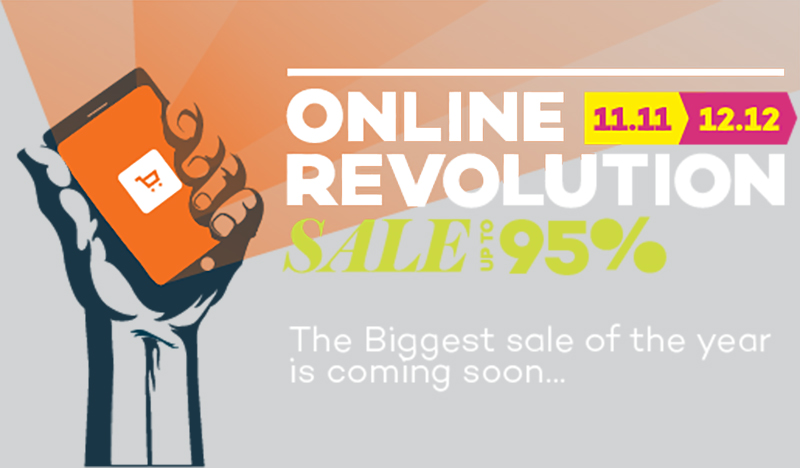 Lazada, the leading online shopping destination in Southeast Asia, will launch its biggest annual shopping event of the year, Online Revolution, starting from November 11 until December 12, 2015.
Highlights of Online Revolution Sale
One month of revolutionary deals where it will feature different products categories' sale every weeks during the sale period;
Rock bottom prices – shoppers can expect the best deals on the first day of sale which is on Nov 11. Mark the date!
Exclusive launches by participating brands such as Lenovo, Meizu, Apple, Samsung, Microsoft etc and brand discount offers from GNC (20%), Tesco (90%), Nike (35%) etc;
Partnership promotion with other online players e.g. Maybank (0% online instalment), Kaodim (RM15 off), KFIT (Complimentary 3 months membership), iflix (Free Google Chromecasts with 1 year subscription), ServisHero (RM20 off), foodpanda (Free delivery above RM15 spend) and many more;
A month of games, prizes and vouchers giveaways up to RM100,000!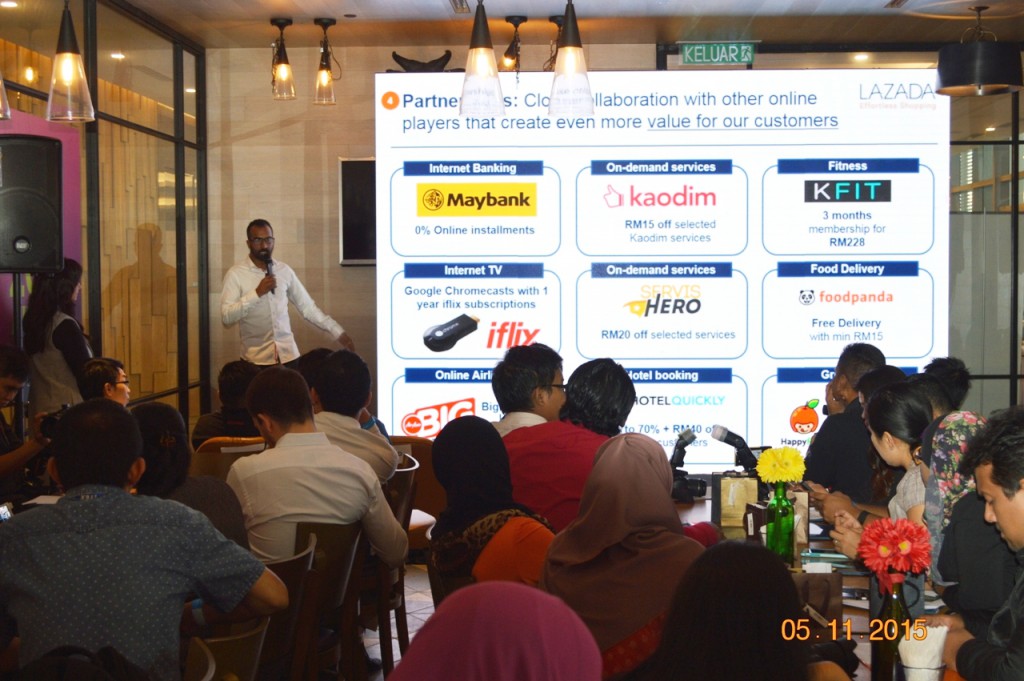 Shoppers can expect a month of deals and fun with flash sales, daily best offers, product category specials, curated brands' showcase, exclusive partner promotions and app-only deals. There will be games on the sites and apps, and social media contests for shoppers to participate, uncover secret deals and win prizes.
Specially in Malaysia, Lazada will be hosting "Spin The Wheel Deal" where RM500 vouchers will be available or shoppers to grab daily over the span of 28 days. There will be "The Golden Voucher Hunt" worth RM1,111 which is an 11 hour hunt starting from 11am to 11pm. Lazada's Facebook and Instagram will also be launching separate contests to add the excitement for the shoppers.
Lazada: Latest Online Shopping Trends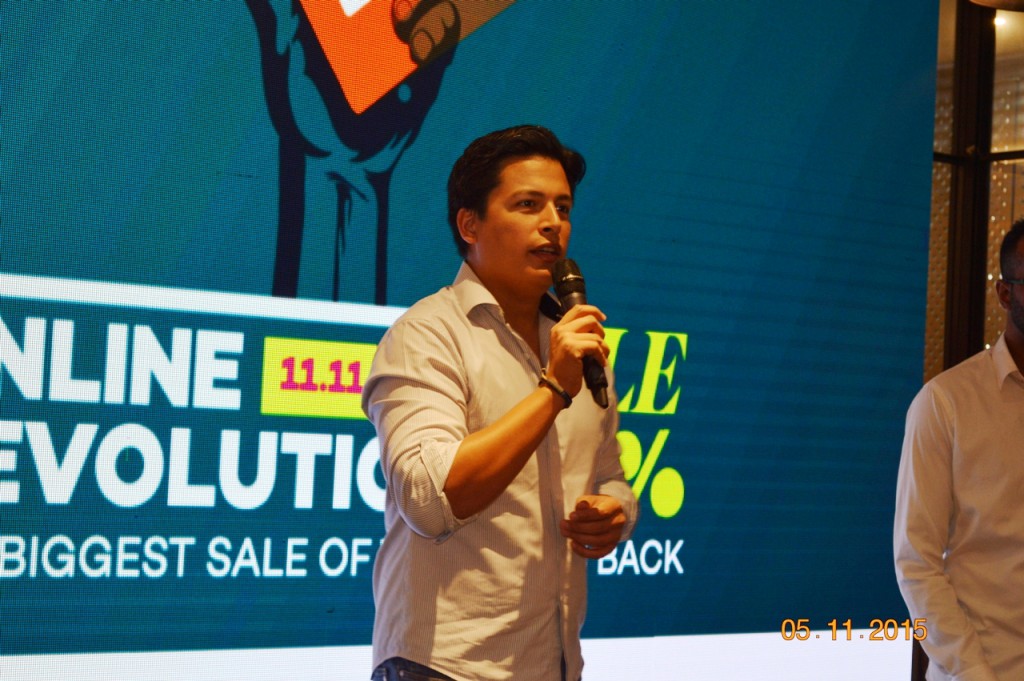 Hans-Peter Ressel, the CEO of Lazada Malaysia shared with media friends, at the press conference held yesterday at Hubba Menara CIMB, the latest online shopping trends of Lazada:
Majority of Lazada's customers are from outside Kuala Lumpur (81%) mainly attributable to the shortage of top brands and malls in rural areas and the difficulties in getting bulky products;
Customers are slowly moving away from Electronics which was the most sellable category initially at Lazada. Its 2015 sale trends has shown a shift to an increasing volume in fashion, household products, health & beauty products and mobile & tablets.
Customers are transforming from deal hunters to brand savvy shoppers;
Surge in its mobile app downloads, 20 million in Q3 of 2015 – shoppers spend more time on the site using mobile apps than desktops;
Customer demographic shows more than 50% of its customers is aged 30 and above and mostly female shoppers. The shoppers has shifted from tech geeks to family shoppers. It reflected on its Q3 2015 sales trend where baby products such as milk formula and milk bottles have emerged as the best selling category in Malaysia and Singapore.
"in just three years, eCommerce has democratized shopping, cutting across generations, locations and economies. With better mobile access and massive choice of products for every need and budget, online shopping is winning more customers over," said Hans-Peter.