Twitter unveiled its new research on how Malaysia celebrates Ramadan on the platform. A recent research from a survey commissioned by Twitter shows two-third (67%) of Twitter users surveyed in Malaysia will Tweet during the holy month. To add colour to their #Ramadan experience on the platform this year, Twitter is introducing several custom emojis for the season.
During the holy month, from 16 May till 14 June, the following hashtags will unlock three new emojis:
#1 Newly-designed crescent moon emoji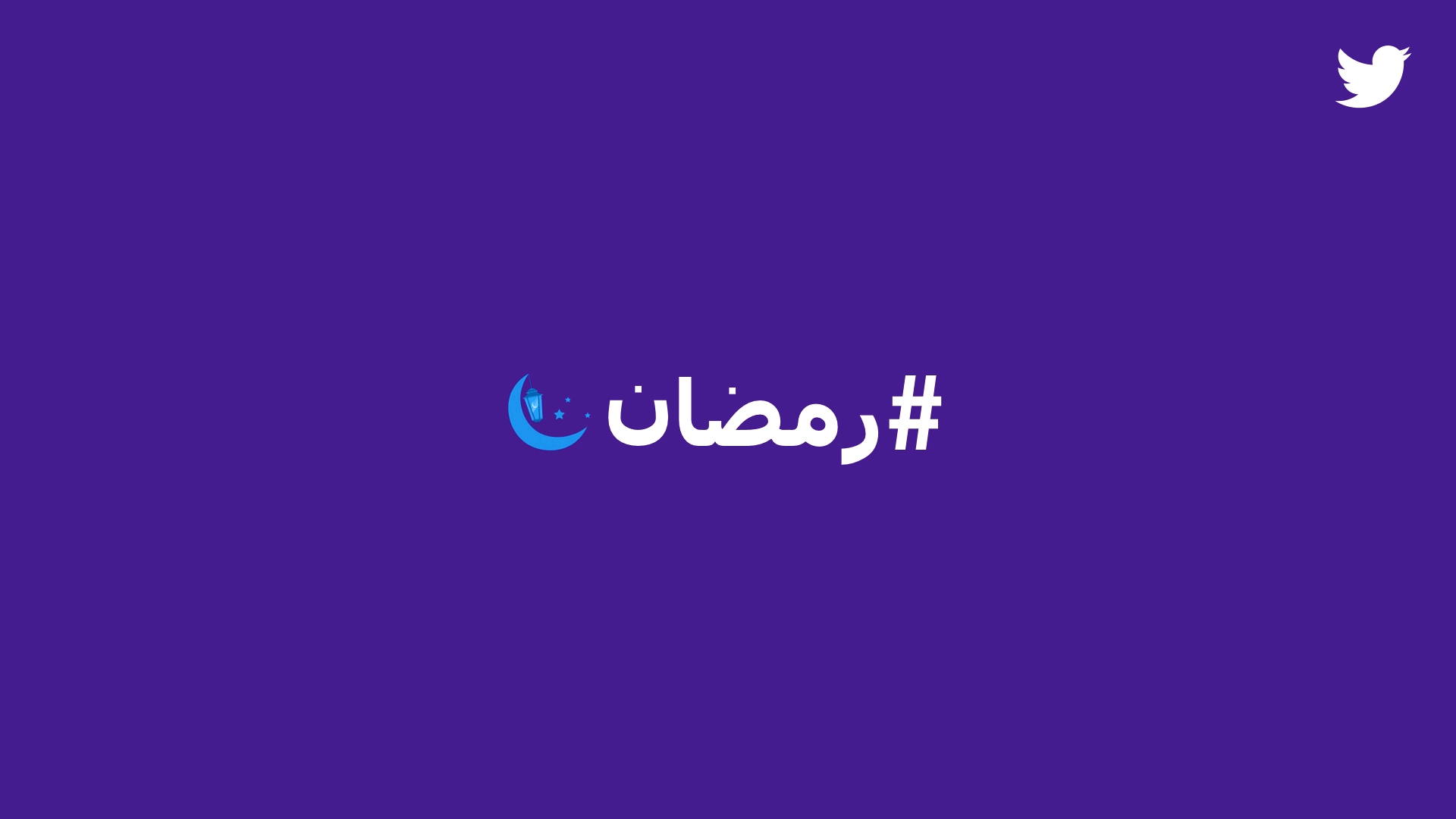 #2 An illustration of a date with a glass of yogurt, a dish commonly consumed to break fast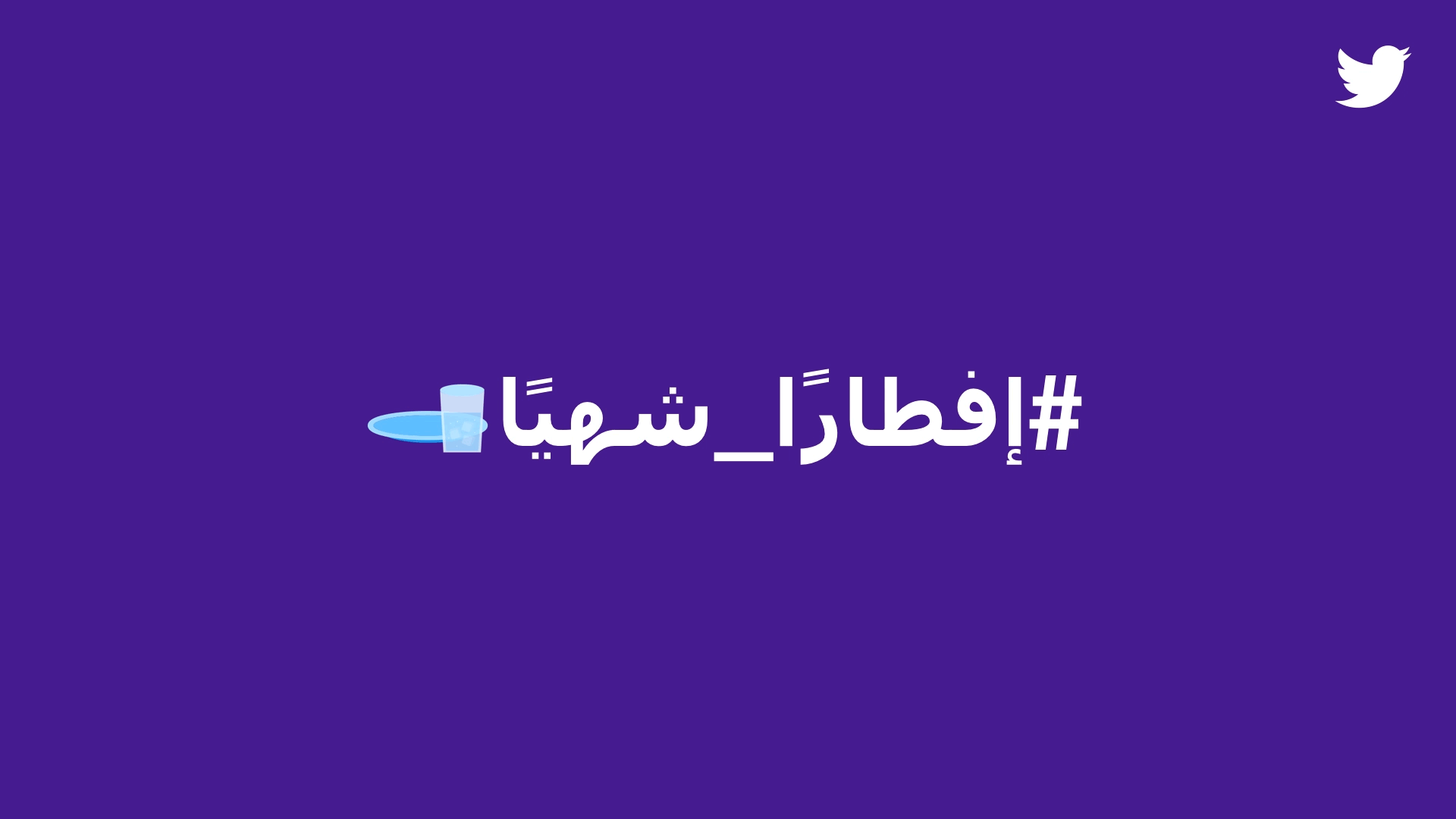 #3 A #Ramadan-themed lantern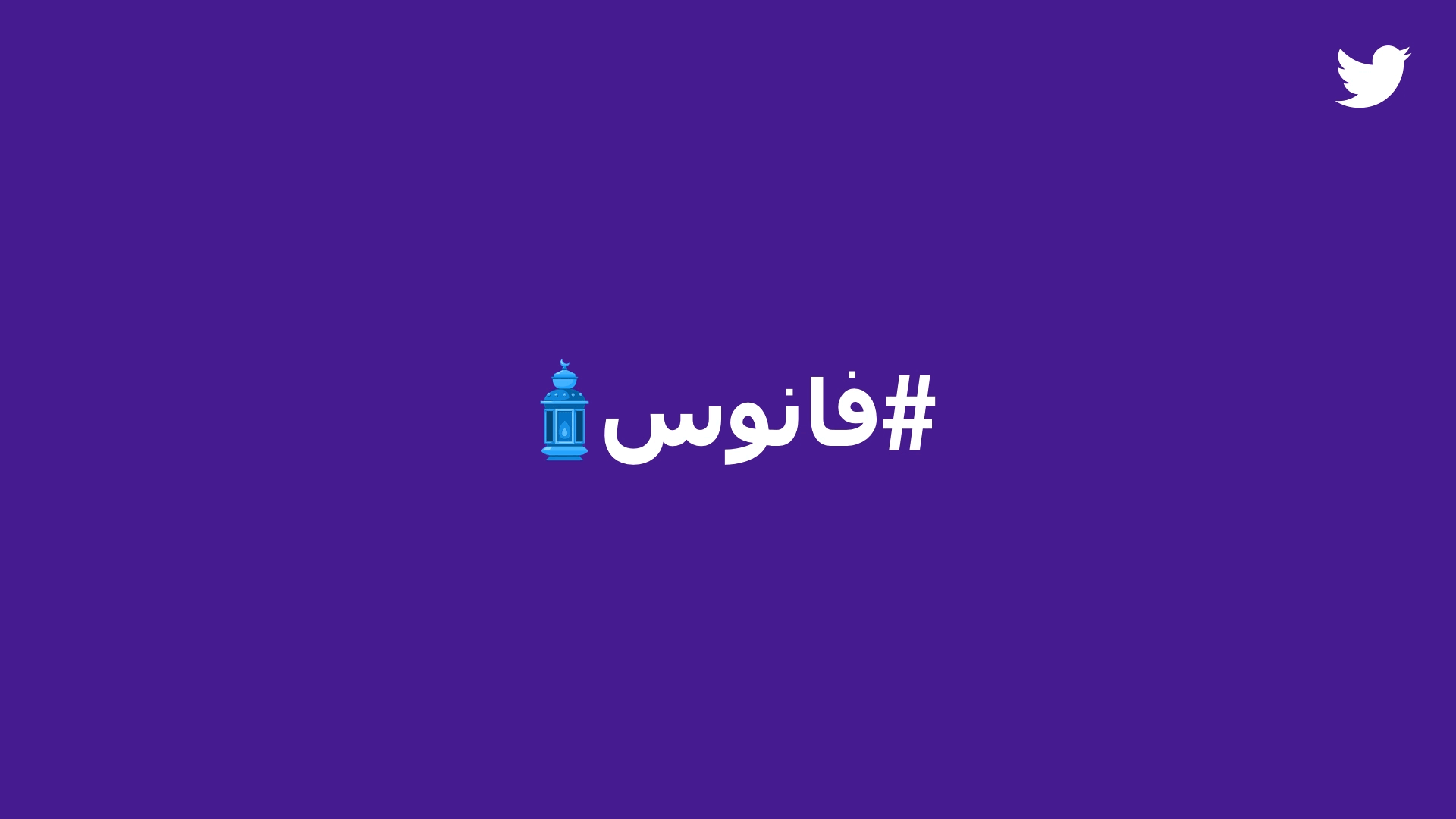 From faith and wellness to food and entertainment, live conversations unfold on Twitter keeping everyone updated about the best #Ramadan2018 moments. Besides Tweeting about their latest updates, 66% of users plan to watch video on the platform – in fact, 65% of users are interested in watching live-streamed exclusive show on Twitter during Ramadan.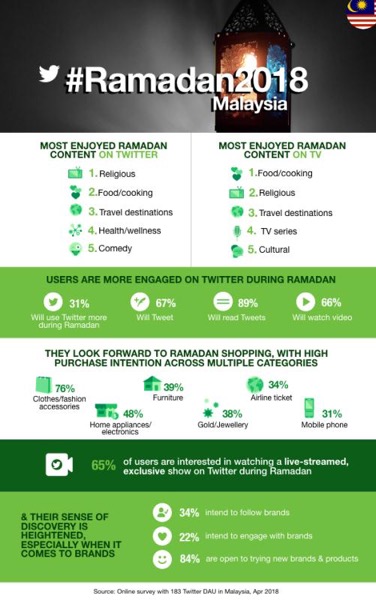 Reflecting what happens in the real world, another key research highlight for Malaysians during Ramadan is shopping. Many share their desire to purchase on items from clothes and jewellery to home appliances and furniture on Twitter.
While religion takes the top spot, the country clearly has a sense of humour as comedy ranks among Malaysia's most enjoyed Ramadan content on Twitter according to the research.
Top five content on Twitter for Malaysia are:
Religious
Food/ cooking
Travel destinations
Health/ wellness
Comedy
Read also: Join 'Cuti Raya WOW' to Win a Trip to Turkey